People often experience an unexpected app crash and remain perplexed as they don't know what caused it—no need to get confused when this problem happens to you. Snapchat is a prime example of an app that might suddenly collapse. You may wonder why your Snapchat keeps crashing.
Snapchat has carved out a niche for itself in the realm of messaging and photo-sharing thanks to the fact that it has more than 500 million monthly active users. Snapchat has you covered no matter what you need it for, whether it's delivering the odd life update or keeping in contact with close pals via a feature called Snap streaks.
However, much like most other programs, Snapchat is prone to experiencing problems every once in a while. Read the most effective solutions you may attempt to restore functionality to the Snapchat app on your mobile device in the event that the app is not operating as intended.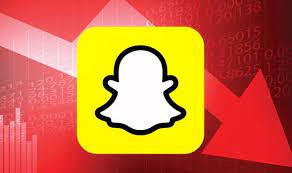 Do you know how to resolve the Snapchat crashing problem efficiently? You may need an explanation for why Snapchat keeps crashing on your phone. This issue is discussed in much detail in this article. You may try a couple of the tricks I've given in this post.
1

Reasons for Snapchat Crashing

There happens to be a glitch or a software issue with any smartphone app, so it may also be the case for Snapchat, which crashed and caused you problems. Snapchat team upgrades its software to address some known issues and enhance performance, but programmers are human and sometimes might make errors. So there appears a message on the screen"something happened wrong, please try it later" . Therefore, Snapchat does not function as expected by the users.

Snapchat might face a crash due to Snapchat account hacking when someone gets unauthorized access to your mobile phone to steal your data. Sometimes a slow internet connection causes the same problem too.

When Snapchat suddenly stops functioning, there are often many potential issues to consider. Troubleshooting a problem usually involves putting potential solutions through their paces one at a time, beginning with those that can be tested in the least amount of time or with the least amount of effort. If you're having difficulties getting Snapchat to operate correctly, don't worry at all because it is a common problem that happens to its users.
2

Solutions for Snapchat Crashing

If you are facing a Snapchat crash, keep reading this article for an instant solution to this problem. The perfect techniques to resolve this issue are listed below:
Access of app easily with high internet speed
Internet speed has a defining role in the proper functioning of online apps. The Snapchat app may become unusable if you have a connection to the internet that is too feeble since the program will not function as intended. If this problem happens to your internet connection, don't panic; just try to improve your internet speed for a better experience with online apps.
Compatible Apps and Devices
There are compatibility concerns between older smartphones and the newest mobile applications. If your phone is of an old model which does not support the latest version of Snapchat, the older phones can no longer run it.
If your Samsung Galaxy phone is running an older version of Android or your iPhone, iPad, or iPod touch is unable to update to the latest iOS version, it may be time to consider making the transition to a newer model. There have been app updates that are too powerful for older mobile devices.
You will be informed that your Apple device is no longer supported by the software you are trying to download. If you jailbreak your phone, the app still won't run well. The applications on older smartphone devices tend to crash for the same reason. The solution to such a problem based on Snapchat crashing for you is to switch to a newer and updated cell phone.
Reinstallation of Snapchat
Here is another very simple way to deal with app crashing issues; you might have experienced this tactic before: If somehow your Snapchat crashed, you should uninstall and install it again. This technique works most of the time.
Clear Snapchat history
Does "Snapchat crashing" on your smartphone make you uncomfortable when you're trying to use it? If you are unaware of Snapchat's account actions menu, which includes a button to erase all of your account's recent history, you must know it as it could be a solution for crashing Snapchat on your phone.
An out-of-date cache increases the likelihood of mistakes and data corruption. Therefore, to avoid app crashes and save room on your phone, you should clear the Snapchat cache. After erasing all app data, your phone is like a new one, and Snapchat will now work without any crashes.
You can do that by following these simple steps:
Go to the Snapchat app and navigate to your profile by tapping on the profile icon located at the top left corner of the screen.

Now tap on the setting gear icon to go to the settings of Snapchat.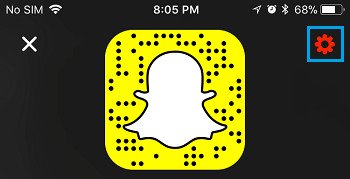 Under the settings menu, scroll down until your find the Account Actions section. Under this section, tap on "Clear Cache."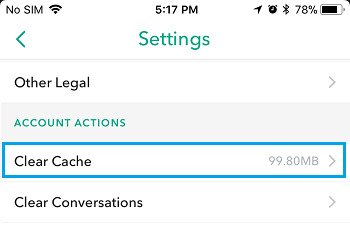 Now you can see different options to choose from. You can either clear all the cache from the app or choose any particular area.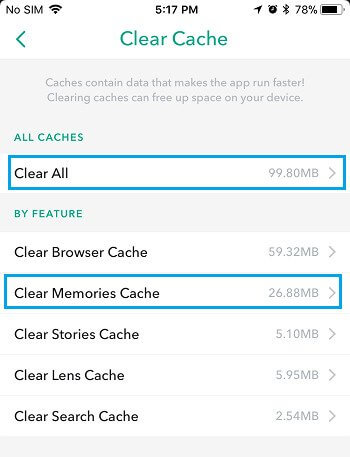 Now to confirm, tap on "Clear."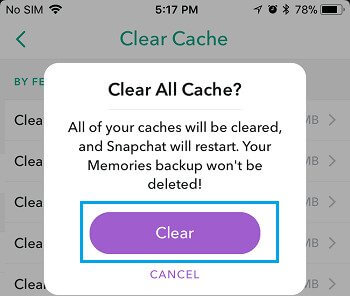 Closing and opening Snapchat again
Corruption of app data is common. The integrity of the app may be compromised as a result of this altered data. Because of this, your phone may malfunction or freeze when using Snapchat. Rather than continuing to use the currently open instance of the software, you should quit it and launch it anew. Taking this step usually fixes Snapchat's issues.
Follow these instructions to end the current session of Snapchat on iOS or iPadOS.
To access the main menu, swipe up from the bottom of the screen. If you own an Apple device and you have access to shopping mode, try pressing the home button twice in rapid succession.
Look through the apps that you've used most lately on your phone.
You may force quit the Snapchat app by finding it and then swiping it up.
The best way to improve the performance of a mobile device is to shut down all of the applications that are currently operating in the background.
Fix Snapchat Crashing using iPhixer
iPhixer, the all-in-one iOS/iPadOS/tvOS repair tool, can restore your iPhone/iPad/iPod touch/Apple TV to normal operation in a variety of different scenarios like Snapchat crashing, and it does so with the greatest success and safety rates possible. When you go through the iPhixer guide, you will find four different choices shown on the main screen. In this section, you will be guided through the process of learning how to utilize each mode for a comprehensive solution to your problem.
WooTechy iPhixer is able to cure almost all of the issues that are associated with iOS without causing any loss of data. Not only is it trustworthy, but it is also compatible with the most recent iOS versions. Most issues with iOS, iPad OS, and tvOS may be fixed in Standard Mode without losing any data.
Step 1. Launch iPhixer and link your device.
Download and launch iPhixer on your computer to get started with fixing Snapchat crashing. Once you are in the interface of iPhixer, choose "Standard Mode."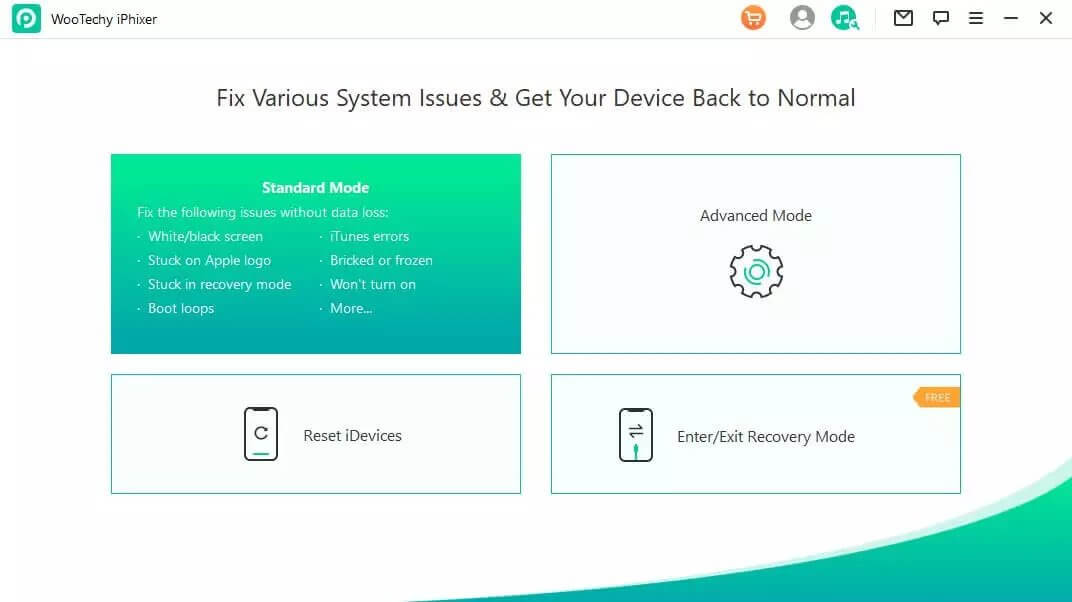 After choosing Standard Mode, connect your device with the computer and tap "Next"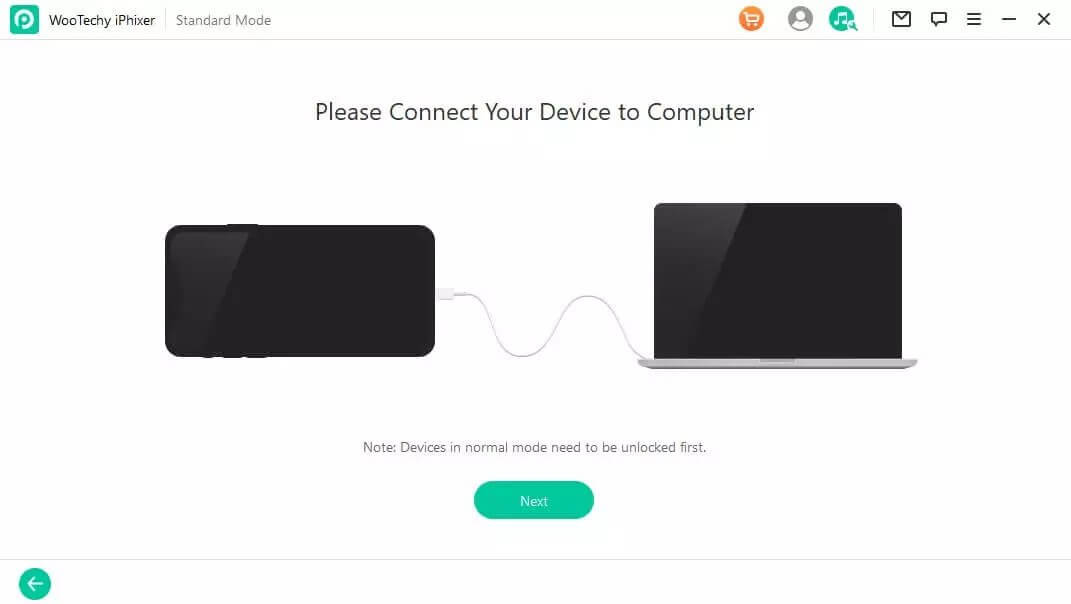 Put your device into Recovery or DFU Mode if it isn't being recognized.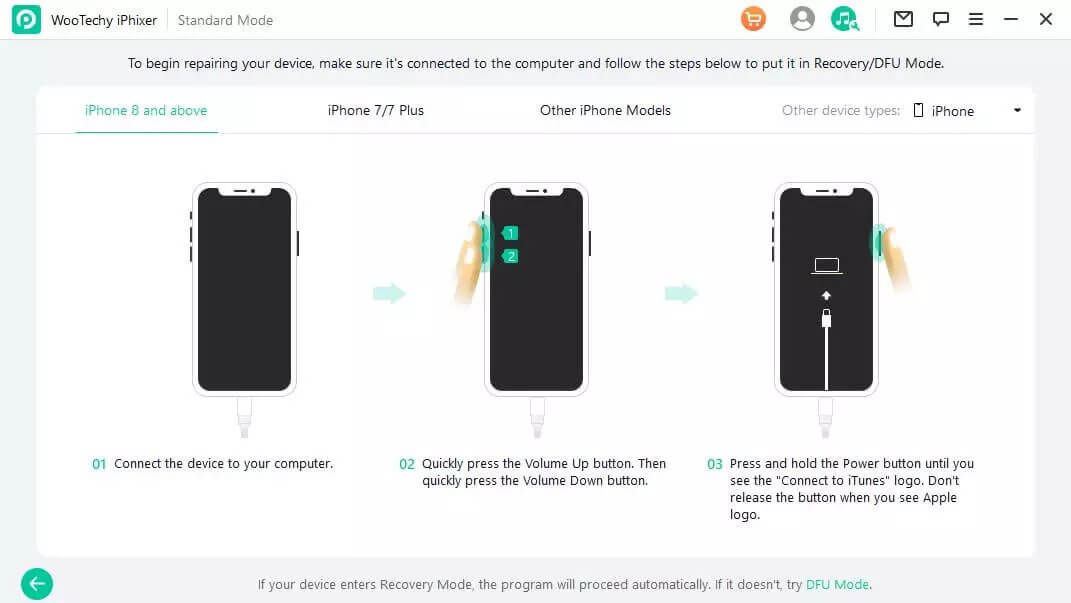 Step 2. Get the Latest Firmware
To download the latest firmware, select from the dropdown menu the firmware that is listed. After that, click on "Download" to get it downloaded.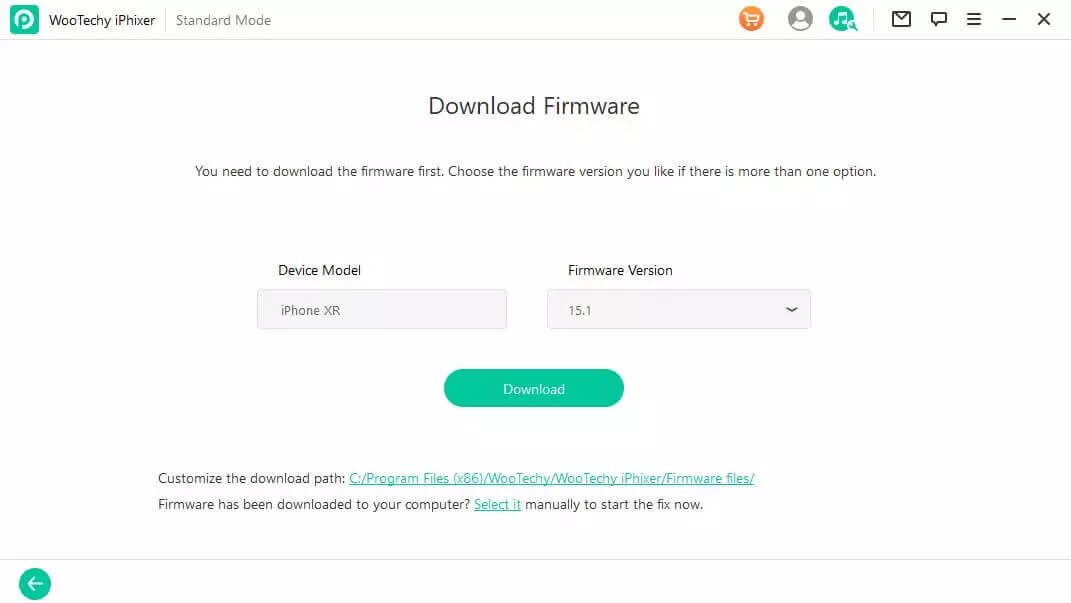 Step 3. Resolve the Snapchat crashing on iOS
To fix the problem of Snapchat Crashing, click "Start." Please refrain from using or removing your device at this time. It will be bricked if you don't. Once that's done, you can start using your smartphone as usual.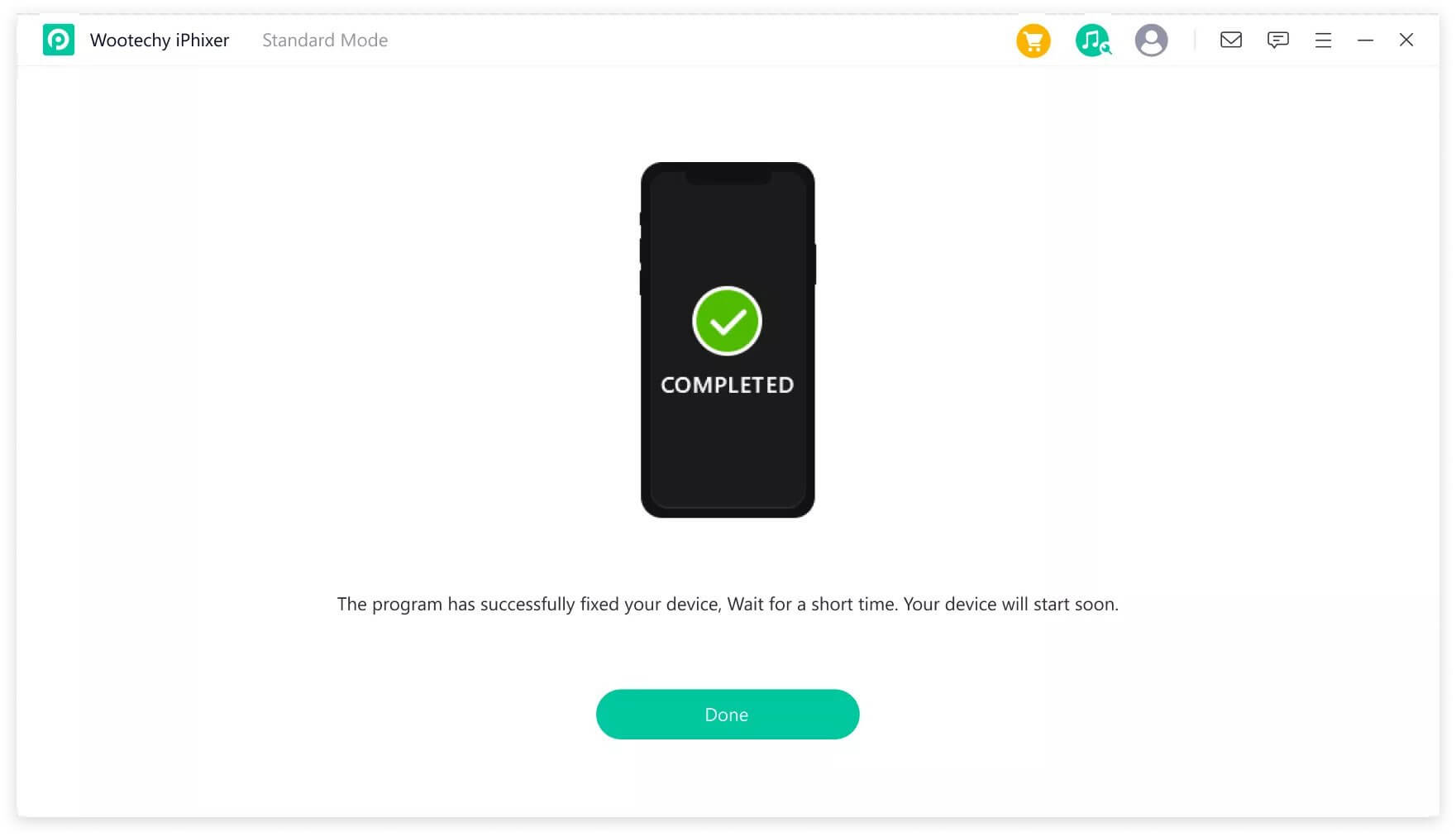 Don't give up if you encounter difficulties while using Standard Mode; switch to Advanced Mode instead. To use the program's more complex features, choose Advanced Mode from the menu.
Launch iPhixer and link your device.
Second Step: Get the Latest Firmware
Resolve the problem on iOS, iPad OS, and Apple TV.
Conclusion
If you've tried everything and a new Snapchat update is still crashing for you, your only option is to report the issue to Snapchat support as soon as you discover it. You may explain that Snapchat isn't running properly or keeps crashing on your device. On that page, you will find a Help Centre where you may report the problem. You must remember to complete all of the procedures described above before contacting any third-party support service
Key Features of iPhixer
75.000.000+
Downloads
Resolve all iOS update problems such as iPhone stuck on preparing update, iPhone stuck on update requested and iPhone freezing during update without data loss.

Support all models of iPhone/iPad/iPod touch/Apple TV and ios versions.

With a high success rate, iPhixer brings your device back to normal via a few clicks.