I just bought a new iPhone 15 Pro, and it was extremely hot for a new iPhone. I don't think it's normal. What's wrong with it and how do I fix the overheating problem?
Ever since the release of iPhone 15, there have been reports of the iPhone 15 overheating issues, especially with the iPhone 15 Pro models. If you are facing the same problem, then check out this article. Here we would look into the issue of iPhone 15 overheating, explore the reasons behind it, and provide practical solutions to keep your device cool and running smoothly.
Part 1. Why Is My iPhone 15 Overheating?
Before we tackle the solutions, let's first understand why your iPhone 15 is getting hotter than a summer day in the desert.
Third-Party Apps: According to what Apple said, it is some third-party apps, like Instagram, Uber or  Asphalt 9 running on the background causes A17 Pro chip's CPU overload, thus making iPhone 15 Pro models overheating.
Environmental Conditions: Using your iPhone in very hot weather or exposing it to direct sunlight can cause it to overheat rapidly.
Software Bugs: While rare, a new iPhone can have software glitches or bugs that affect performance and temperature control. If that's the case, you need a iPhone system repair tool to help you solve the problem.
Part 2. How to Fix My iPhone 15 Overheating?
Here we listed a few methods you can try to tackle iPhone 15 overheating problem. See if they help!
1

Update to iOS 17.0.3

Apple is also aware of the iPhone 15 overheating issue and released a new iOS 17 version - iOS 17.0.3. This update not only addresses the iPhone 15 Pro overheating issue caused by an iOS 17 bug and third-party apps but also includes bug fixes for various other issues, such as Wi-Fi and the Calendar app.Try to update your iPhone 15 to the latest iOS 17 and see if it works!
Go to your iPhone's settings, then tap on "General," and select "Software Update." Your device will check for the latest iOS version.

If a new iOS 17.0.3 is available, tap "Download and Install."

If prompted, enter your device's passcode.

Your device will start downloading and installing the update. This may take some time, and your device will restart.

After the update is installed, follow the on-screen instructions to complete the process.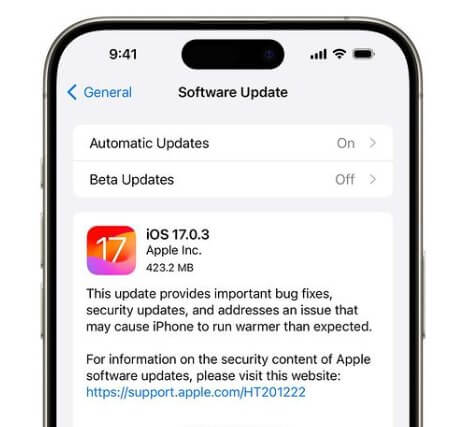 2

Update Instagram

Is your iPhone 15 getting hot while using Instagram? If so, you can try to update Instagram for it has newly released a update which is specifically designed to address this problem on iPhone 15 Pro models. This should help in reducing the overheating problem while using the app.
Open the "App Store" on your iPhone 15.

Tap the "Search" tab at the bottom right of the screen, then type "Instagram" in the search bar and press "Search."

If an update is available for Instagram, you will see an "Update" button next to the app. Tap this button and it will download and install the latest version of Instagram.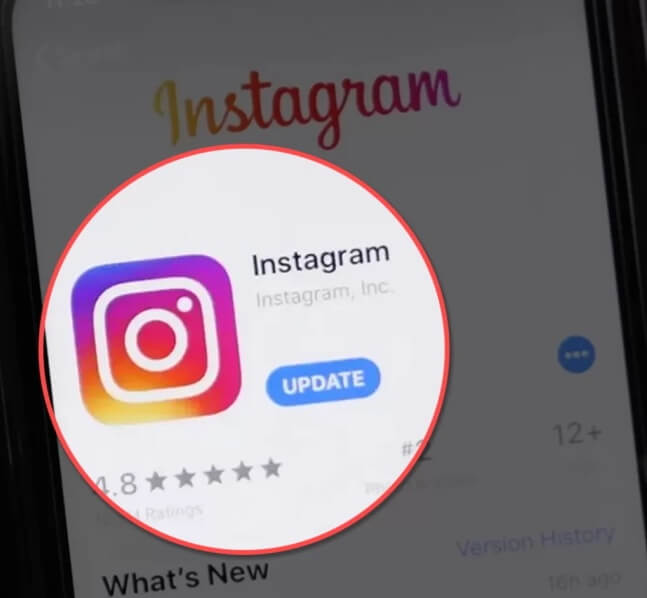 3

Avoid Sunlight

When it comes to keeping your iPhone 15 cool and comfortable, avoiding direct sunlight is a crucial first step. Just like you wouldn't want to sunbathe in the middle of a scorching heatwave, your iPhone isn't a fan of the sun's embrace either. Prolonged exposure to direct sunlight can lead to your iPhone overheating, and that's a sizzling dilemma we want to avoid.

So, the next time you're enjoying the great outdoors with your trusty device in hand, keep it in the shade or tucked away in your pocket. This simple precaution can go a long way in preventing your iPhone 15 from turning into a pocket-sized oven.
4

Remove Phone Case

Your iPhone 15 might be clad in a sturdy protective case, but just like you, it needs to breathe to stay cool. While phone cases are fantastic for shielding your device from drops and dings, they can also inadvertently trap heat, causing your iPhone to overheat.

So, consider giving your iPhone 15 a breather by removing the case when you're not in a high-risk situation for drops or damage. This simple step can help your device dissipate heat more effectively, ensuring it remains at a comfortable temperature.

Remember that not all cases cause overheating, and some are designed to dissipate heat effectively. If your case is specifically causing the overheating issue, you may want to consider using a different case or one with better ventilation. It's essential to strike a balance between protecting your device and ensuring it doesn't overheat.
5

Quit Battery-Comsuing Apps

Quitting battery-consuming apps is a crucial step in preventing your iPhone 15 Pro from overheating. Here's how to identify and quit these apps:
Go to your iPhone's "Settings."

Scroll down and tap on "Battery."

You'll see a list of apps and their battery usage over the last 24 hours or the last 10 days.

Look for apps that have a high percentage of battery usage. These are the apps that are most likely causing your device to overheat.

To quit a battery-consuming app, swipe up from the bottom of the screen to access the app switcher.

Find the app you want to quit and swipe it up or off the screen to force quit it.

In your iPhone's settings, under "General" and then "Background App Refresh," you can choose which apps are allowed to refresh in the background. Limit this feature to essential apps to conserve battery.
6

Remove Lock Screen Widgets

Widgets on the iPhone Lock Screen can refresh data in the background, which may lead to overheating. To remove lock screen widgets:
Press and hold on the Lock Screen until you see the "Customize" button.

Tap on the widgets you want to remove.

Tap the minus "-" icon to delete widgets from your Lock Screen.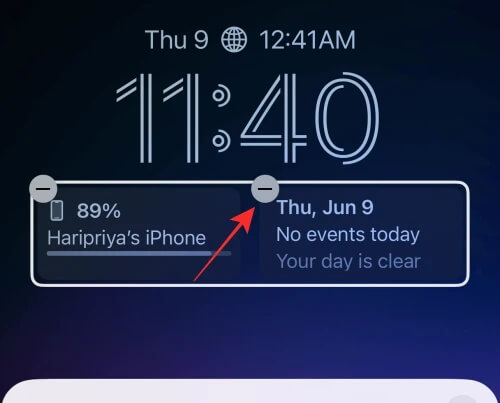 7

Disable Always-On Display

Always-On Display can keep the screen slightly illuminated even when the phone is not in use, contributing to overheating. Here is how you disable Always-on feature:
Open the "Settings" app.

Tap "Display & Brightness."

Find the "Always On" setting and switch it off.

Your screen will now go completely dark when not in use.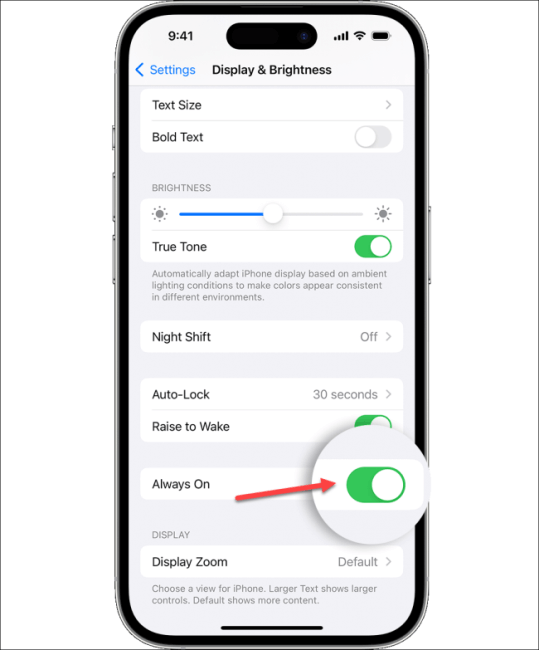 8

Disable Background App Refresh

Disabling Background App Refresh is a helpful step to prevent overheating issues on your iPhone 15 Pro and 15 Pro Max. This feature, while convenient, can lead to increased background activity, draining the battery quickly and causing the device to heat up. To disable Background App Refresh, follow these steps:
Open Settings on your iPhone.

Scroll and go to the General section.

In General, tap on "Background App Refresh."

Once in the Background App Refresh settings, tap on "Background App Refresh" again.

Choose "Off" to disable this feature entirely.

If you prefer, you can disable Background App Refresh for specific apps. To do this, scroll down the same page and toggle off individual apps that you don't want to refresh in the background.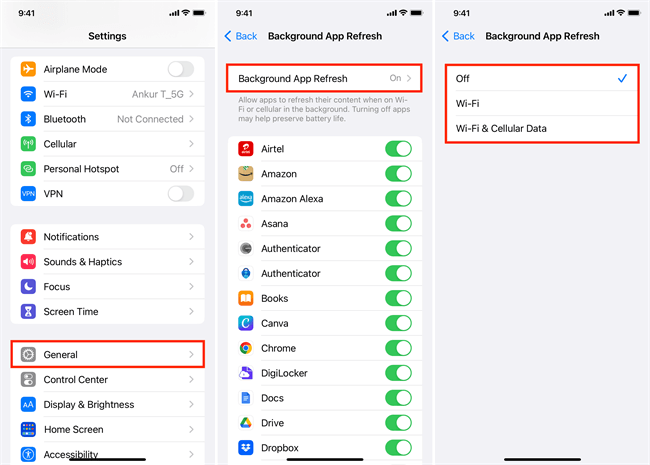 9

Use Official Charger From Apple

Using an official charger from Apple is indeed important to maintain the optimal performance and safety of your iPhone 15 Pro and avoid potential overheating issues. Apple's official chargers are designed to meet specific safety and performance standards, ensuring that your device charges correctly without generating excess heat or damaging the battery.
10

Reset All Settings

Resetting your iPhone to default settings is an effective way to address overheating issues without affecting your personal data. Here's how to reset your settings to prevent your iPhone 15 from overheating:
Launch the Settings app and navigate to the General section.

Select Transfer or Reset iPhone, then tap Reset.

Choose the option "Reset All Settings."

Your iPhone will restart, restoring iOS and app settings, as well as configurations for Wi-Fi, Bluetooth, and more.
This process reverts system preferences back to their default state, potentially resolving software-related problems that lead to overheating.
Part 3. Fix iPhone 15 Overheating Once for All!
If your iPhone is still overheating after applying all the methods above, then it's perhaps there is some system bugs on your iPhone. To deal with it once for all, you need a professional repair tool for iPhone - WooTecy iPhixer to do it for you.
This is a one-stop solution to over 150+ iPhone/iPad/iPod Touch issues, including iPhone overheating issues. You can fix all of them without losing data. No matter what's happening on your iPhone 15, as long as it's related to software, iPhixer can fix it for you with ease.
Key Features of WooTechy iPhixer: Fix iPhone 7 Speaker Greyed Out with A High Success Rate:
75.000.000+
Downloads
Repair various iPhone issues, such as a frozen lock screen, black screen with the phone on, unresponsive touch, and more, with ease.

This software is fully compatible with all iPhone models and iOS versions, including the latest iPhone 14/15 and iOS 16/17.

It outperforms alternatives like iTunes, ensuring a swift resolution to your iPhone problems without data loss.

Notably, it can unfreeze your iPhone, even if you've forgotten the password, and provides a free option to enter or exit recovery mode.
Here's how to use WooTechy iPhixer to resolve the iPhone 15 overheating problem:
Step 1. Install iPhixer and launch the application on your computer. Once connecting your iPhone to the computer, select the "Standard Mode" option displayed on your screen.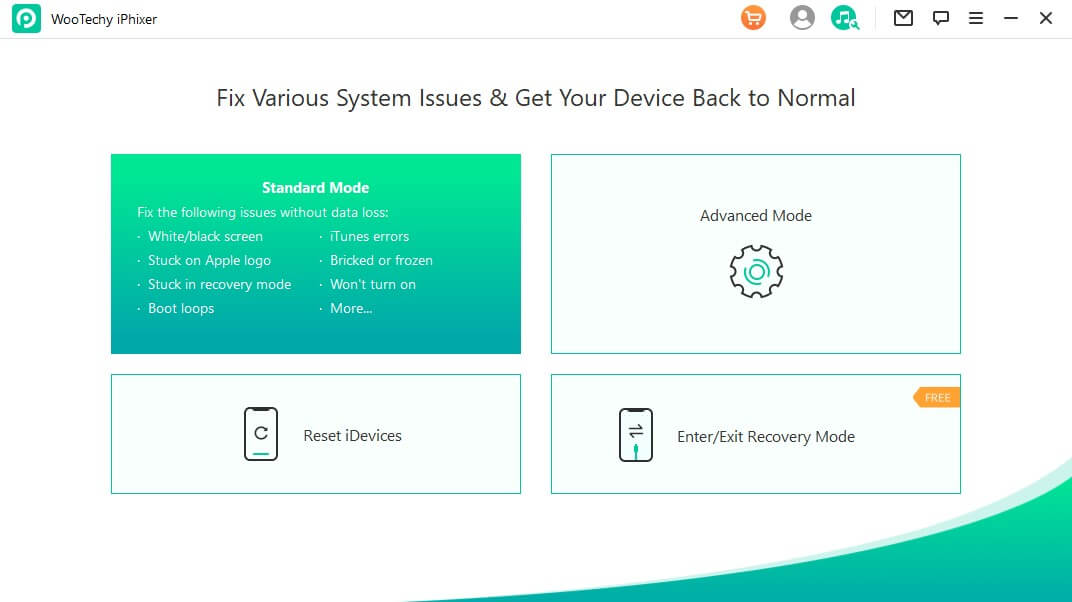 Step 2. Tap the "Next" button at the bottom. Follow the on-screen instructions to put it into recovery mode for detection.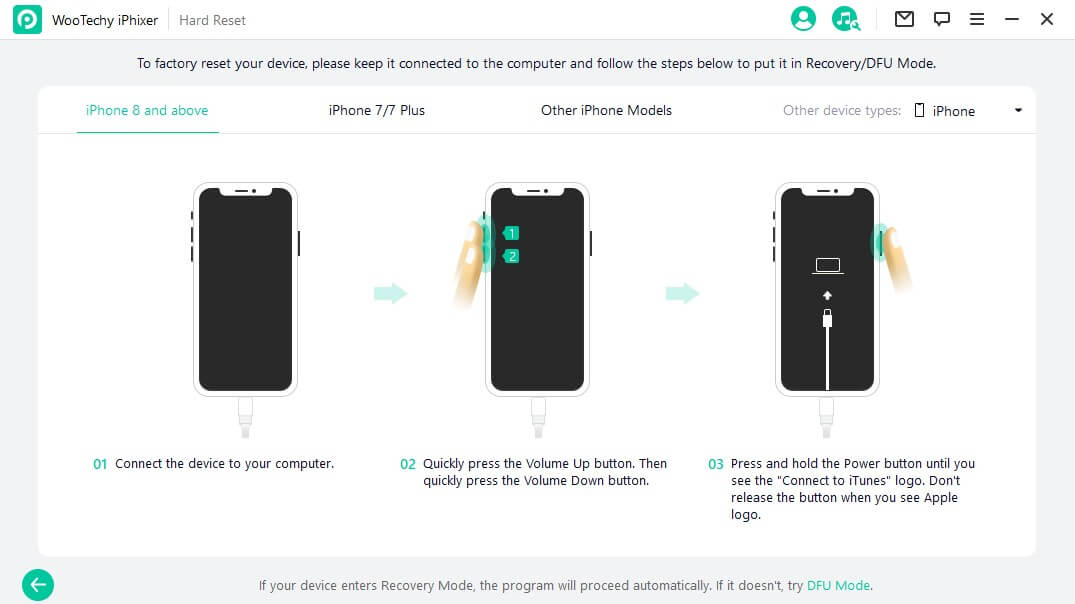 Step 3. Once your iPhone is recognized, click "Download" to obtain the necessary firmware and repair kit to fix the overheating issue.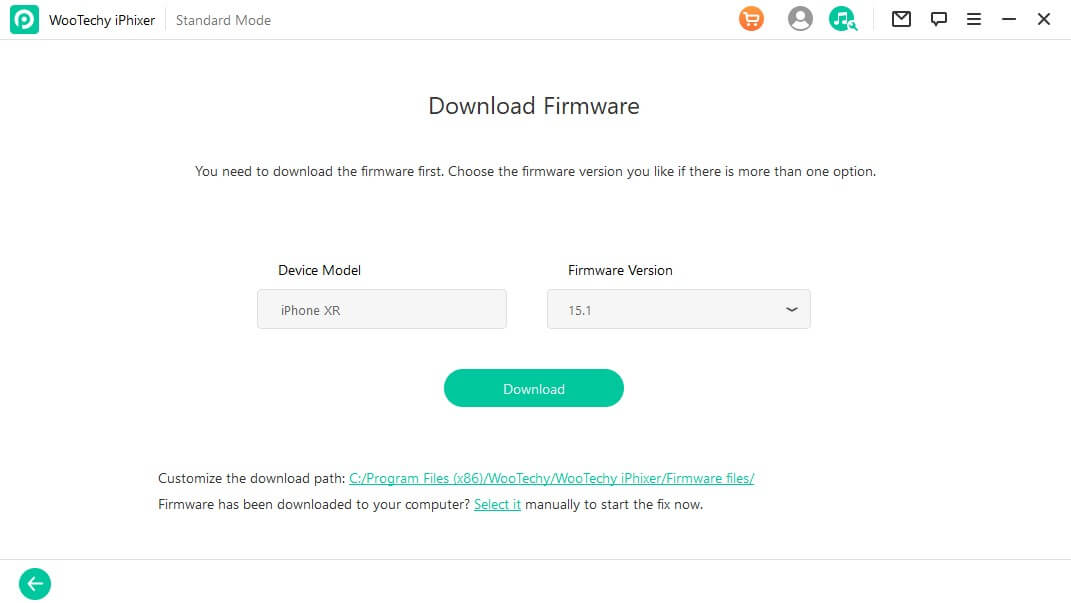 Step 4. After the download is complete, click "Start" to initiate the repair process. Your iPhone will automatically reboot, and the issue of overheating will be resolved.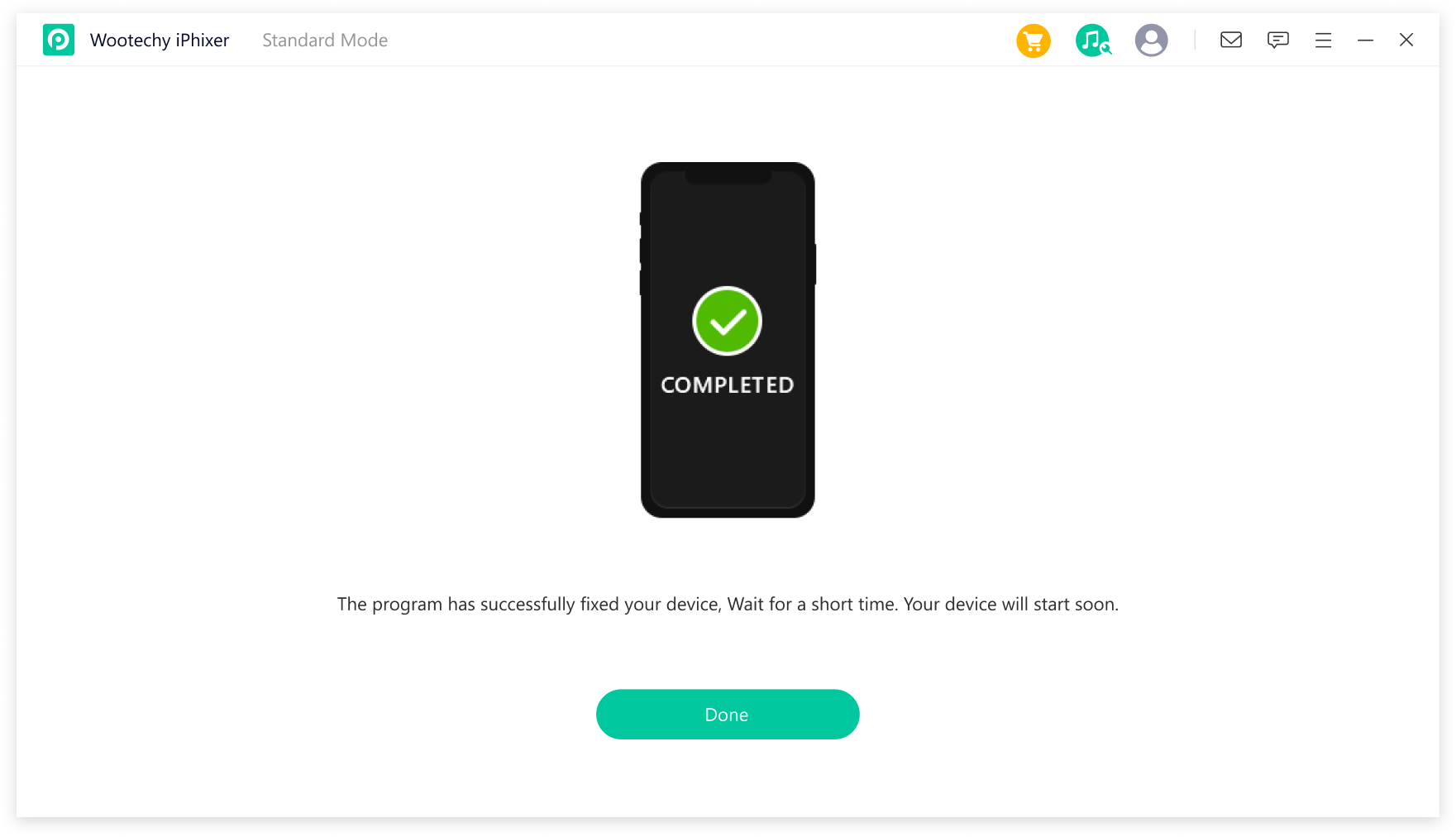 Conclusion
The article provides a comprehensive guide to address the iPhone 15 Pro overheating issue, which is not a long-term issue. By following these steps, users can effectively manage and prevent overheating, ensuring an optimized and seamless iPhone 15 Pro experience. If all failed, you can still try iPhixer - an ultimate solution for various iPhone problems.