The iPhone 15 Pro has arrived, and it's not just a smartphone; it's a smart companion that's ready to make your life easier. Say goodbye to the traditional mute slider, and say hello to the all-new "Action Button." This virtual wonder isn't just about silencing your phone; it's your gateway to a world of possibilities.
In this guide, we'll take you on a journey through the exciting realm of the iPhone 15 Pro's Action Button. Learn how to use and customize Action Button on iPhone 15 Pro and iPhone 15 Pro Max to fit your preferences and needs. It's time to simplify your interactions with your iPhone, one button press at a time. Let's dive in!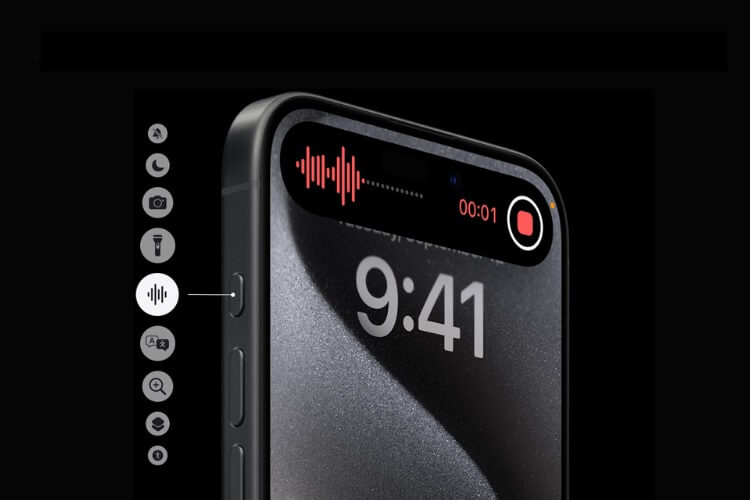 Part 1. No More Mute Slider. Hello Action Button.
The Action Button is a versatile addition to the iPhone's interface, offering multiple actions and customization options. While the mute slider's primary function was to mute or unmute the device, the Action Button can be programmed to perform a range of tasks, making it a more flexible tool for users.
This transition from a hardware mute slider to a virtual Action Button provides users with more options and flexibility in how they manage sound and perform various actions on their iPhone 15 Pro and Pro Max devices. You can customize this button to suit your preferences and needs.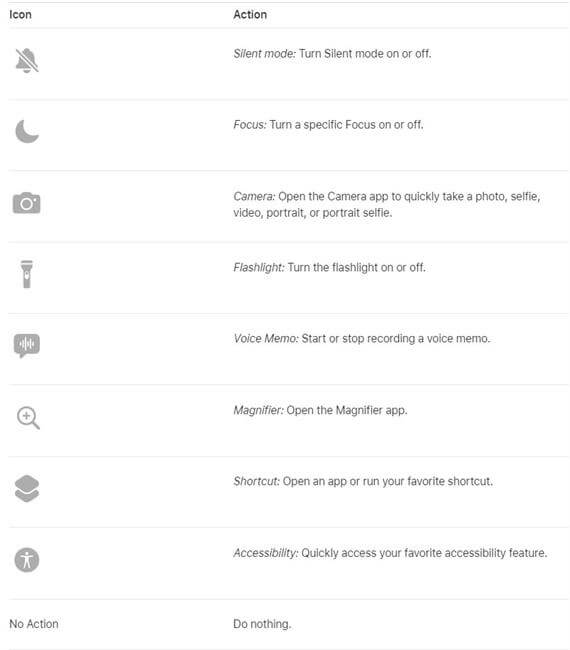 Part 2. How to Use Action Button on iPhone 15 Pro?
To begin customizing your Action Button:
Open the Settings app on your iPhone 15 Pro or 15 Pro Max.

Scroll down to find the "Action Button" option, and tap on it.

This will open the Action Button settings.

You can customize the Action Button by simply swiping left or right.

As you swipe, the names and icons of various actions will appear on your screen, making it a breeze to select your preferred function.
The best part? There's no need to press any "Done" or "Okay" buttons; just swipe and you're all set to enjoy your new functionality.
After you made your choices for Action Button, just press and hold the action button for it to perform its task. For example, press action button one time to get your iPhone into silent mode, and press it again will get your iPhone out of it. You can see if the iPhone has entered silent mode through Dynamic Island.
Part 3. How to Customize Action Button on iPhone 15 Pro?
The Action Button on the iPhone 15 Pro and iPhone 15 Pro Max provides a wide range of functionalities and customization options, allowing users to streamline various tasks. Here's what you can do with the Action Button:
Enable Silent Mode: The Action Button can quickly switch between having your device ring and putting it in silent mode, replacing the traditional mute slider.
Access Camera Modes: By pressing and holding the Action Button, you can instantly open specific camera modes, making it easier to capture photos, videos, and more without navigating through the camera app.
How to Use Action Mode to Open a Certain Camera Mode?

In Action Button section, select the Camera option.

Tap the Up-Down arrow next to the Photos icon.

Here you will see a menu with camera modes ranging from Photo, Selfie, Video, Portrait, and Portrait Selfie. Choose whatever mode you want.

Once selected, every time you press and hold the Action Button, your camera app will open in your selected mode.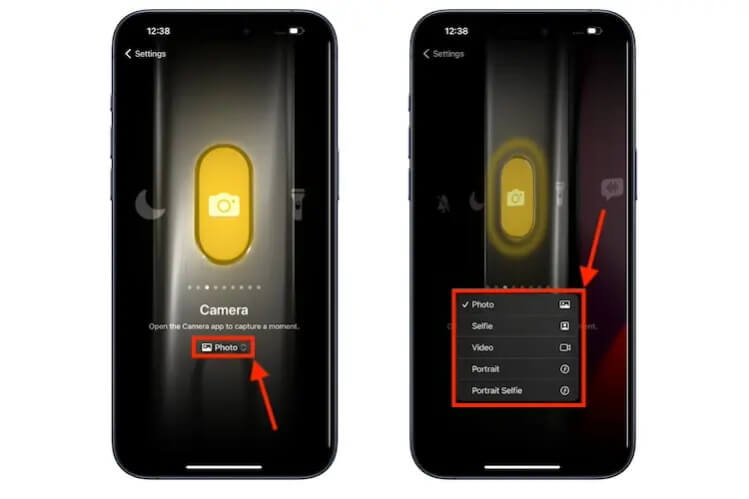 Record Voice Memos: The Action Button is a convenient tool for recording voice memos on the go, eliminating the need to search for the voice memo app each time.
Toggle Focus Mode: It simplifies the process of turning on or off Focus modes, and you can do this without unlocking your iPhone, which is a helpful feature for managing your notifications.
Control the Flashlight: The Action Button can turn the flashlight on or off, providing instant access to additional lighting when needed.
Accessibility Settings: The Action Button offers accessibility options, including VoiceOver, Zoom, AssistiveTouch, Live Speech, and more, enhancing usability for users with diverse needs.
How to Use Action Mode to Access Accessibility Features?

Under the Accessibility section on the Action Button settings page, tap "Choose a feature…"

Here, you can enable and adjust accessibility settings like Classic Invert, Color Filters, Reduce Motion, and Reduce White Point.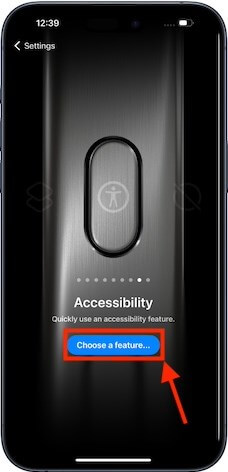 Create Shortcuts: Customize the Action Button to open your favorite apps or run shortcuts created in the Shortcuts app. This allows you to perform various tasks with a single press, such as sending messages or controlling smart home devices.
How to Open an App through Action Button?

Tap the blue "Choose a Shortcut…" button, and the Shortcuts app will open in a pop-up.

Here, you can select the shortcut you want to access using the Action Button.

Select Open App to set the Action Button to open specific apps.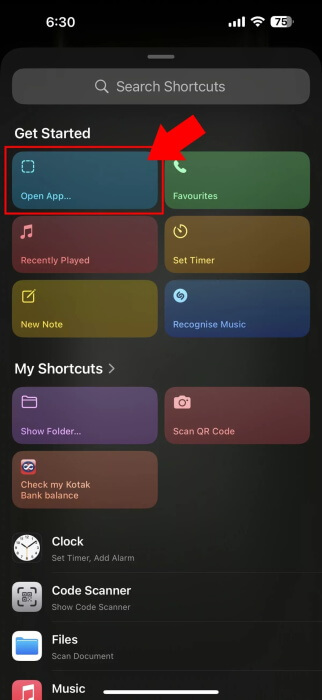 Launch Translate: You can use the Action Button to quickly launch the Translate app and start a conversation or text translation.
Start Voice Memos: Initiate or stop recording a voice memo with the Voice Memos app using the Action Button.
Part 4. Action Button Not Working? WooTechy iPhixer is Here to Fix!
Sometimes, technology can throw us a curveball. If you find your Action Button or other iPhone features not functioning as they should, don't worry - there's a solution. Enter WooTechy iPhixer, your go-to tool for resolving various iPhone and iPad issues caused by system bugs and glitches.
Key Features of WooTechy iPhixer: Fix iPhone Action Button Not working with A High Success Rate
75.000.000+
Downloads
Conclusion
Throughout this guide, we've delved into the world of the iPhone 15 Pro's Action Button. This innovative feature replaces the traditional mute slider, offering diverse functionalities and customization options.
Say goodbye to the old and embrace this new era of smartphone interaction, where your iPhone becomes a customizable companion. With the Action Button, your device is more user-friendly and powerful than ever. It's time to explore, customize, and make your iPhone 15 Pro uniquely yours.