As we all known, Apple company has recently published their latest iPhone 14 device and iOS 16 system. Good news is that iOS 16 system brings several great functions, such as reimagined lock screen, edit and unsend messages and so on. All iPhone models under iPhone 14 can update the device to iOS 16.
Disappointedly, some users have tried to update their devices to iOS 16, but failed. These users cannot access bug fixes, improved security, and new features that Apple is providing. Therefore, to help them out, this article fully explains the possible reasons why they are unable to install update iOS and how to fix this error.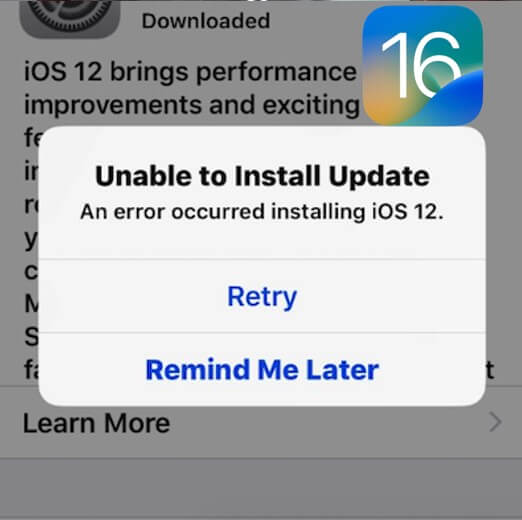 Part 1. Why Does My iPhone Say Unable to Install Update?
If you are unable to install update iOS system, it's possibly caused by your inadequate iPhone storage or your iPhone uncompatible with the iOS system. Let's talk about all the possible reasons in detail:
Low battery can lead to the failure of your iOS update.
Full iPhone storage. Install a new iOS system needs enough iPhone storage, or you will fail to do it.
Network is down, unstable, or impaired by other services like VPN.
Software glitches can make your iPhone device uncompatible with the new iOS system.
Hardware damages like water damages, broken components can cause you unable to install update.
Part 2. How Do You Fix An iOS Installation Error?
To fix iPhone unable to install update iOS 16/15, we have put together 9 solutions. These solutions address all the causes given in the section above.
1

Check Your iPhone Battery

If your iPhone is unable to install update iOS 16/15, chances are there is something wrong with the battery. The common issues with iPhone batteries are that they can get warm while charging or shut off unexpectedly.

Apart from these general issues, a low battery can be the reason iOS is unable to install update. Hence, ensure that your iPhone battery has over 50% battery.
2

Check Your iPhone Free Space

Insufficient storage would hinder you from downloading the update. The update screen will send you a message of there is not enough space to update your iOS. However, if there is no message on your update page, you can check how much space your iPhone storage has left.

To check the space left on your iPhone storage:

Open the Settings app on your iPhone.

Open the General settings. Click on iPhone Storage.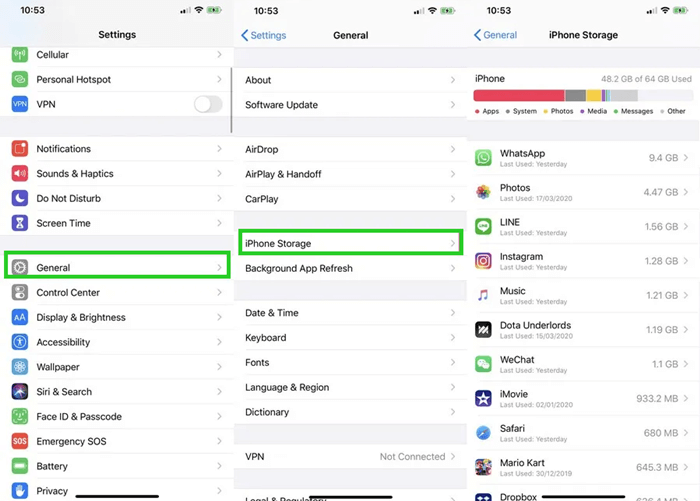 Your device will give you recommendations on how to create more storage. From there, you can uninstall some apps and delete some files to create some storage.
3

Force Quit the Settings App

Some users have complained of getting messages like "Unable to install update An error occurred installing iOS 16/15". One of the causes of this error message is that the Settings app is glitchy. In such instances, you can resolve iPhone unable to install update iOS 16/15 by forcing the Settings app to quit.

Here are the steps to follow if you want to force quit the Settings app on your iPhone.

On iPhone with Face ID, swipe up the screen from the bottom and hold your finger on it.

On iPhone with the Home button, quickly double-click the Home button.

Drag the Settings app to force quit it.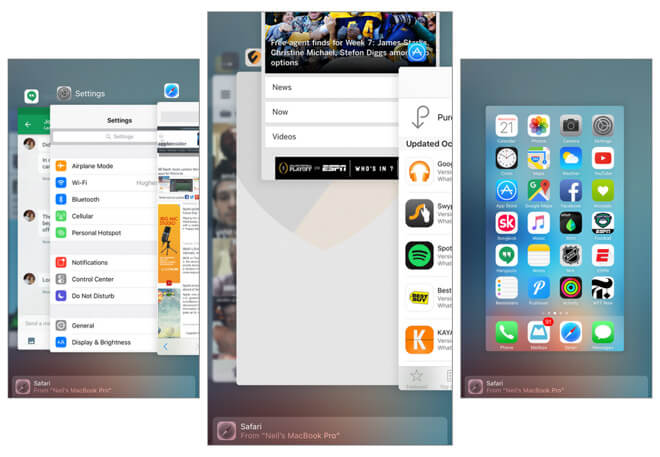 After some seconds, open Settings and try downloading and installing the iOS update again.
4

Restart Your iPhone

The efficiency of restarting a gadget to get anything done is undeniable. The reason for such efficiency is that every gadget has processing storage. Once you restart the device, the storage is refreshed. With a refreshed processing storage, your iPhone will not be unable to install update iOS 16.

Here is how to restart iPhone X/11/12/13/14:

Press and hold the Side and Volume down buttons till you see the power-off slider.

Drag the slider to turn off your iPhone and after a few seconds, turn on your iPhone by pressing down the Side button.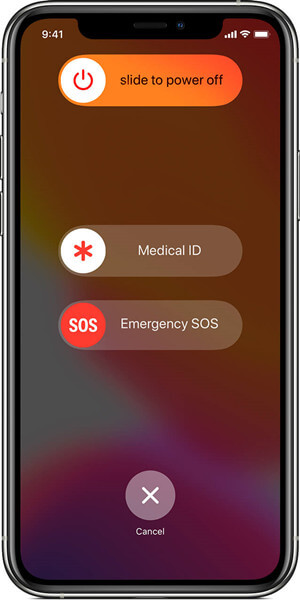 To restart iPhone SE/8/7/6/5:
Press down the Power or the Top button till you see the power-off slider. Drag the slider to turn off your iPhone.
Press down the same button again till you see the Apple logo to turn on your iPhone.
5

Reset Network Settings

The network can be a significant hindrance to downloading and installing an update. After all, the update is online. Hence, you need to be sure that your network is not off, slow, or being hindered by third-party apps like VPN. Hence, turn off your VPN.

Suppose iPhone is unable to install update iOS 16/15 persists after checking your network. In that case, you should reset the network settings on your device. Follow these steps to complete the process.

Open the Settings app on your iPhone. Click the General setting and the Reset option.

From the reset options listed, click on Reset Network Settings.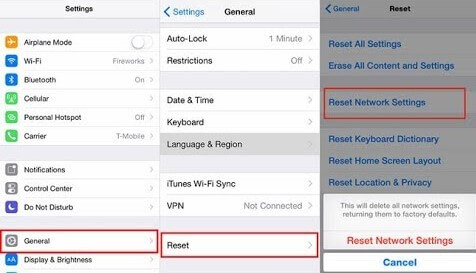 Once the reset is done, you can reconnect your network and try to update your iOS again.
6

Update iPhone with Another Network

Poor network connection can also cause you unable to install update iOS, so try changing the network connection on your iPhone device. You had better not use your mobile calluer network, which is unstable and cannot support the iOS update. Just connect the iPhone with a stable and stronger WiFi network.
7

Remove and Download Update Again

When your iOS update download is not complete, your iPhone may be unable to install update iOS. In such cases, you can remove the update you first downloaded and download a new update. Then, install the new update. Here is how to remove and download a new update.

Open the Settings app on your iPhone. Open the General settings and click on iPhone Storage.

On the list of recommended files to delete, click on iOS 16/15.

On the new screen, click Delete Update.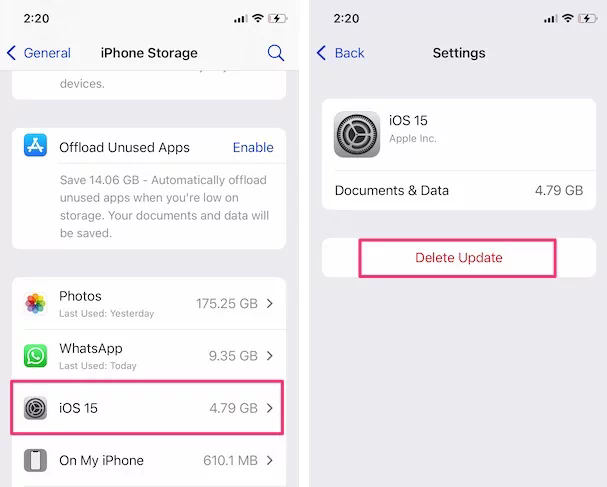 8

Fix iPhone Unable to Install Update with WooTechy iPhixer (No Data Loss)

If now you are still unable to install update iOS system, then your iPhone may have software glitches. In this case, you had better use a useful and supportable iOS system recovery tool you help you fix the problem.

WooTechy iPhixer can definitely meet your need. iPhixer is one of the most excellent iPhone repair tool that you can access online without the help of an expert. You can use it to fix any type of iPhone software issue without causing any data loss.
WooTechy iPhixer – The Perfect iOS Issues Solution
75.000.000+
Downloads
Fix all iOS issues without data loss such as unable to install update iOS, unable to verify update iOS, iPhone frozen during update, iPhone blinking Apple logo etc.

Support all iPhone models and iOS versions including the latest iPhone 14 and iOS 16 system.

Update your iPhone to the latest version while not causing any issues and removing all potential bugs during the whole process.

Better then iTunes, iPhixer updates and restores your iPhone on the computer without the use of network connection, thus preventing all errors such as 4014 or 4005 errors.

In addtion, you are also able to freely enter/exit recovery mode for with or without the password.
Steps to fix iPhone unable to install update iOS 16/15 with WooTechy iPhixer:
Step 1 Download and install the program on your computer, then launch it and connect your iPhone to the computer with the appropriate lightning connection cable.
Step 2 Pick a repair mode, preferably the Standard Mode, since it prevents data loss. Clicking on the Next button at the bottom of the app's screen.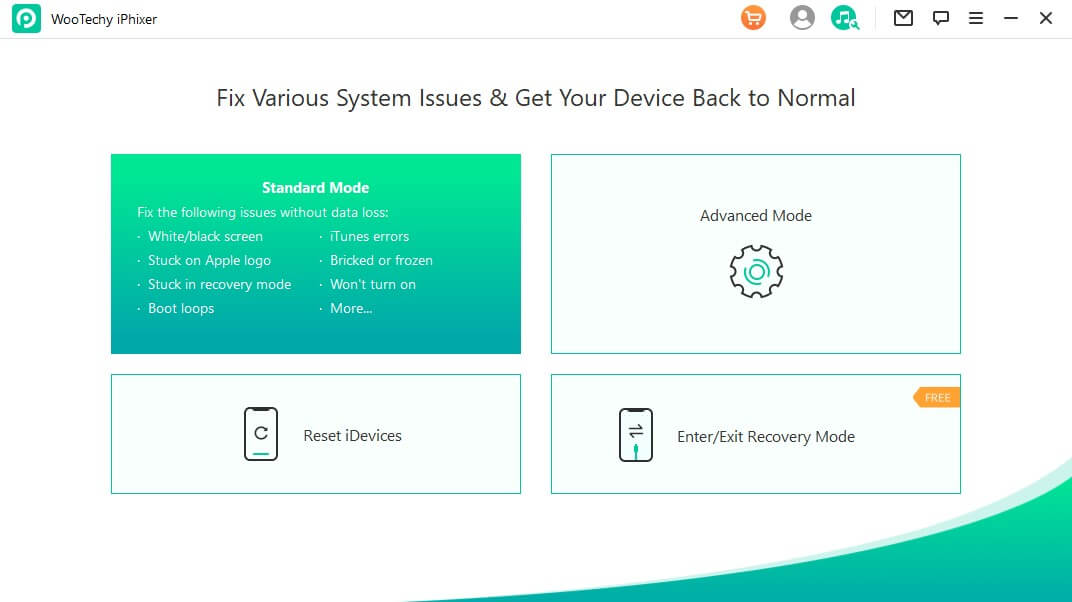 Step 3 Then, the app will ask you to download the firmware that will fix your iPhone, so click Download.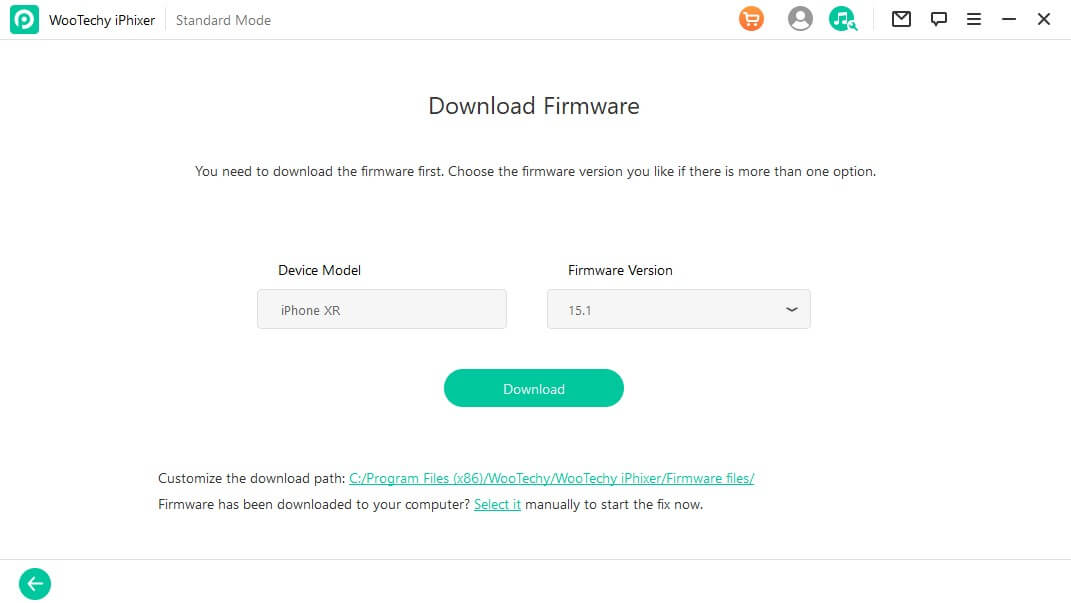 Step 4 Once the download is complete, the software will be extracted. Click on the Start button, and your iPhone will be repaired while installing the appropriate iOS successfully.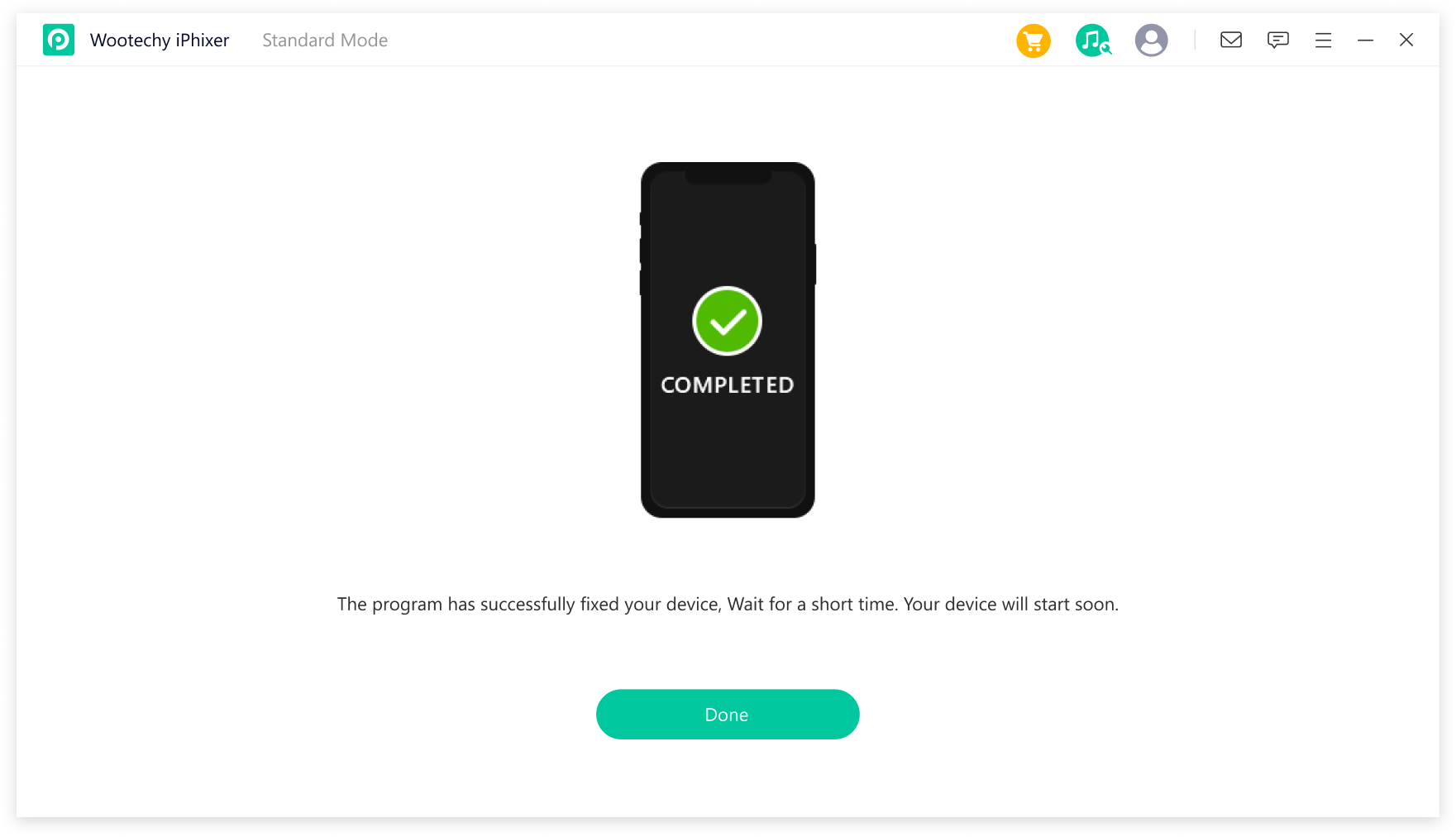 That's WooTechy iPhixer, a smart iPhone repair tool you should have. Aside from fix iPhone software glitches, you can also use this tool to fix the iPad software bugs, such as iPad boot loop, iPad ghost touch and so on.
Now it's in a pretty cheap price -- Big Halloween Discount You Cannot Miss: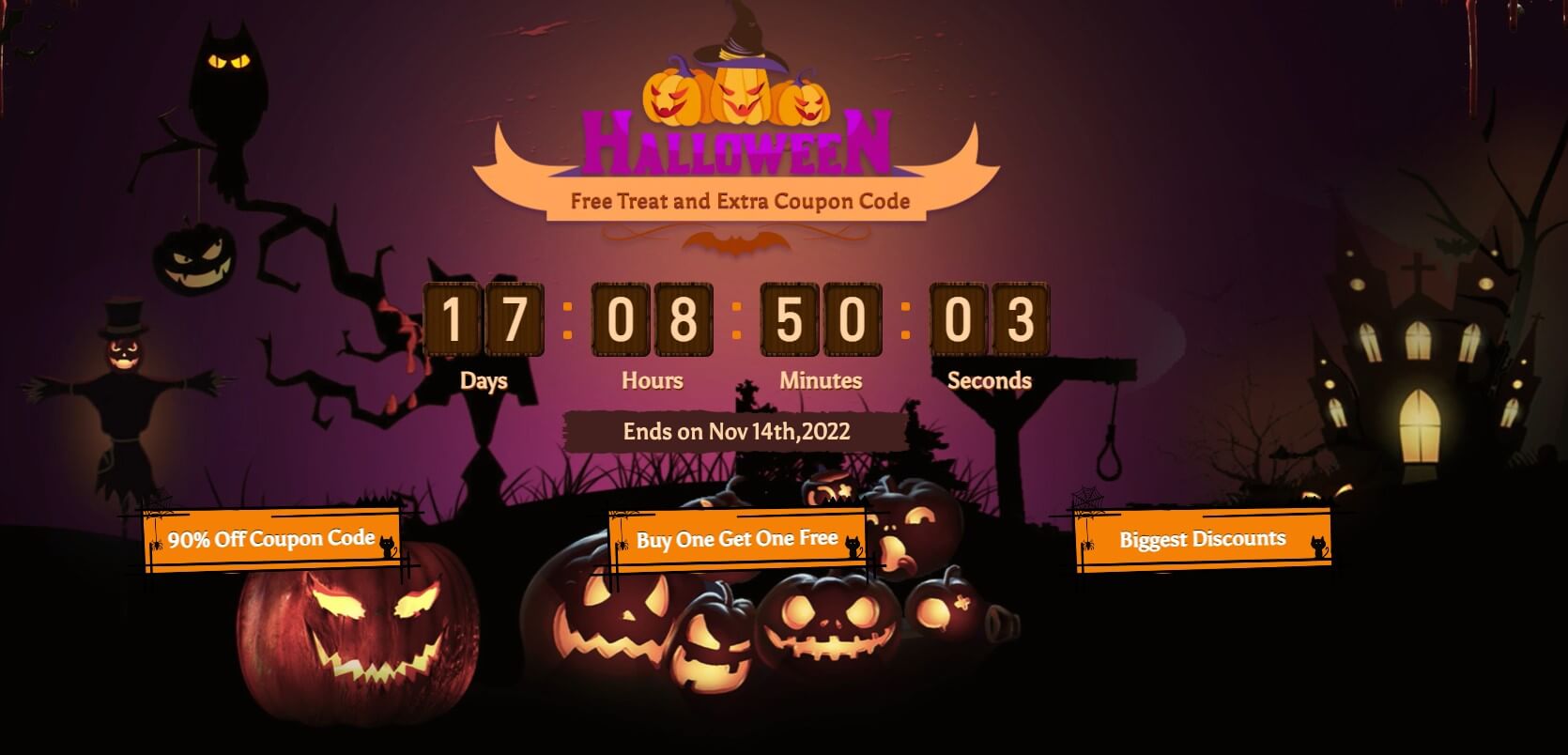 9

Update iPhone with Computer (Data Loss Risk)

If you have exhausted all the above solutions, you can use your PC/Mac to update your iPhone. You need to have the iTunes/Finder app on your PC/Mac before you can use it to update an iPhone. Here is how to go fix iPhone is unable to install the update with PC.

Use an appropriate USB lightning cable to connect your iPhone to your PC/Mac.

Unlock the device so that iTunes/Finder can recognize your iPhone model.

Click on the phone that appears on your iTunes/Finder screen to see its Summary.

Choose the option to Check for Update. You will be notified when the installation finishes.

Conclusion
After going through this article, it is unlikely that you will still be having iOS 16/15 unable to install update issues. These 9 solutions especially the all-in-one iOS system recovery program – WooTechy iPhixer fix all the known causes of iPhone unable to install update iOS.
iPhixer has the highest success rate and the fastest speed to fix any of your iPhone issue. Just download it and give it a try!