You will agree with me that there are times you are exhausted, and the faintest sound can piss you off. Such times, the DND feature or the silent mode on your iPhone are reasonable solutions to get some rest without noise interruption from your mobile device. Now that such moments are behind you, missing important phone calls because your phone was on silent can make you rethink the use of the feature.
Now, you are sure it is not in silent mode, but you are still missing important messages and calls. Discovering that something as such is happening can be upsetting. In this article, you will find out why your iPhone silent switch keeps changing and guaranteed solutions for the issue.
Part 1. Why Does My Phone Keep Switching to Silent?
There are various reasons iPhone silent mode keeps switching on and off. One of the prominent causes is changes that have been made to your phone or sound setting, such as turning on silent mode, volume control, back tap, and DND features.
Similar to that is changes invoked on your iPhone software by bugs. These bugs may be causing glitches to your device and be the reason iPhone keeps switching to silent mode.
Lastly, hardware damage can be the cause of this issue. Long pressing any of your volume buttons can trigger the silent switch. Hence, if any button is stuck and keeps pressing, the iPhone silent mode keeps switching on and off.
Part 2. 8 Useful Fixes for iPhone Silent Switch Keeps Changing
You can fix an iPhone that keeps switching to silent mode through the eight solutions below. These solutions address the causes discussed earlier in this article.
1

Check Silicon Case

The first thing you should do when the iPhone silent mode keeps switching on and off is to check the silicon case. The reason is that some silicone cases can slightly pop off and turn on silent mode. Tight silicon cases are often responsible for this anomaly. You can remove the iPhone case and replace it. Alternatively, you can use your iPhone without a case.
2

Clean the Switch

Similar to a tight silicon case is a dirty switch. Dirt and debris can make the switch stiff and change without your consent. The silent switch is just above the volume buttons of your iPhone. Check the switch to see if there is dirt, especially after excessive use of your mobile device. When you find the dirt, get a soft, clean cloth or/and a toothpick to clean it. After a thorough cleaning, turn off the switch. Then, check if the switch has not turned on after a few hours.

If it is not turned on, that means it is fixed. However, if it is turned on or you see orange, the iPhone silent switch keeps changing and is not yet fixed. That could mean the switch has suffered more severe damage or is being controlled by a function on your iPhone.
3

Turn Off Volume Button Control

The volume button can trigger the silent switch after a long press. Therefore, you can prevent your volume button from causing your iPhone silent mode to keep switching on and off by adjusting your sound settings. In your sound setting, you can turn off the Volume Button Control. That way, you have to control your volume manually in the settings. Below is how to turn off the Volume Button Control.

Head to your Settings app. Select Sounds or Sounds & Haptics.

Navigate to the RINGER AND ALERTS section and toggle off the Change with Buttons feature.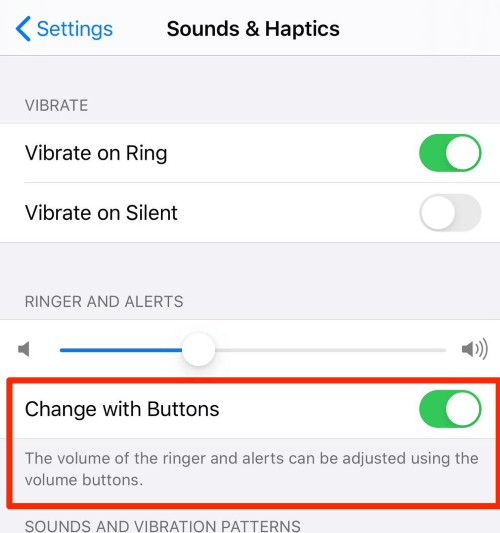 In that section, you will find where to manually adjust your volume. Or you can take advantage of the Assistive Touch feature.
4

Turn Off Back Tap Feature

Apple makes using its devices so easy. Hence, iPhone users can activate some features on their mobile devices by simply tapping the back of their phone. For instance, you can mute your device by tapping the back of your iPhone. Unfortunately, tapping the back of one's phone can be an unconscious action, which may be why the iPhone silent switch keeps changing. Follow through to turn off your iPhone Back Tap feature.

Head to your Settings app. Select the Accessibility option. Click on the Touch button.

Navigate to Back Tap on your screen to turn it off.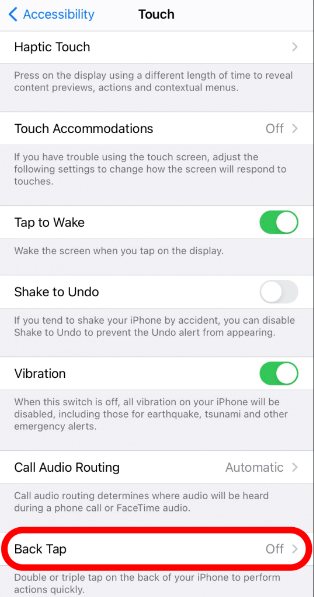 Or you can set Double Tap and Triple Tap as None.
5

Turn Off Do Not Disturb

Another setting that may be causing the iPhone x silent switch keeps changing is DND. The Do Not Disturb feature of the iPhone turns off most of the sound on the device by default.

You can turn it off through the Control Center of your iPhone. Swipe up your screen from the bottom, and you will see the Control Center. You will see the moon (DND) icon; click on it to turn off the feature if it is on. Likewise, following this outline, you can turn off DND through your settings.

Navigate to the Settings app on your device. Click on Do Not Disturb.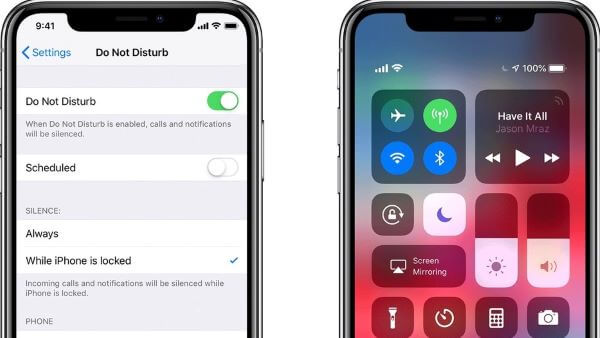 You can turn off all the options in the feature. Or you can tweak the options to your taste.
6

Force Restart iPhone

Forcing an iPhone restart clears its RAM and turns off interfering bugs. While bugs are often malicious programs on your device, they could be third-party apps using your sound in the background. Hence, forcing a restart can eliminate why the iPhone silent switch keeps changing.

For iPhone 8 or any model after it: Press down Volume Up button and release it hurriedly. Press down Volume Down button and release it hurriedly. Press down Side button until the Apple logo shows on your screen.

For iPhone 7 or 7 Plus: Press the Volume Down, and Sleep/Wake buttons. Once the Apple logo shows, stop pressing the buttons.

For iPhone 6 or any model before it: Start by pressing the Home and Sleep/Wake buttons at the same time. Once the Apple logo shows, stop pressing the buttons.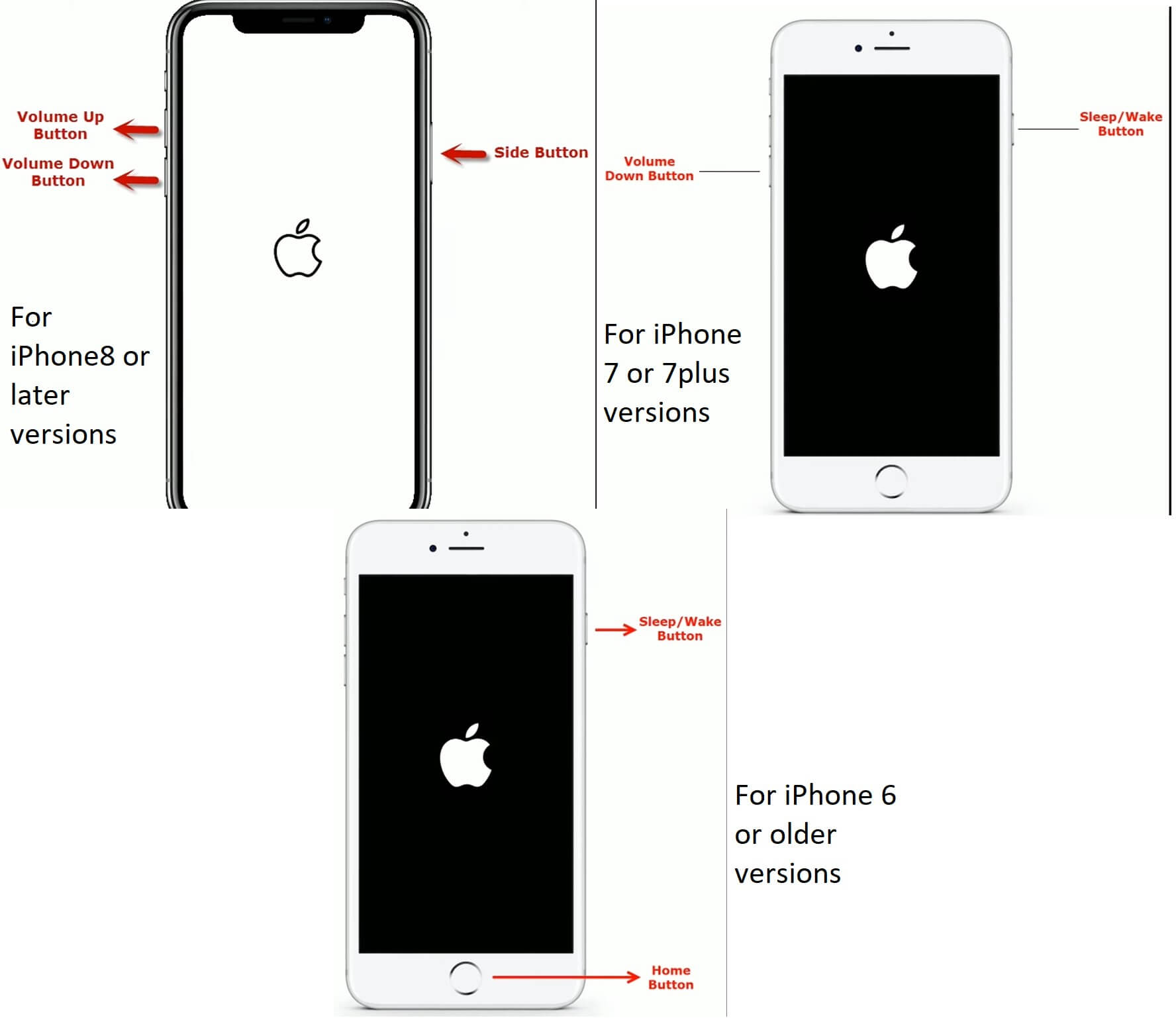 7

Repair iPhone System to Fix Silent Switch Issues

Your iPhone operating system may have developed why the iPhone silent switch keeps changing. Hence, you can use professional iOS system recovery software WooTechy iPhixer to repair your iPhone. It fixes all iOS glitches and removes bugs. This tool will repair your device without data loss. Also, it is an easy-to-use tool that does not require the help of an expert.
iPhixer – Fix iPhone Without Data Loss
75.000.000+
Downloads
Resolve all iPhone problems including iPhone silent switch keeps changing, iPhone keeps scrolling up, iPhone keeps restarting, etc.

Developed by professional technological team, it supports all iPhones and iOS versions, the latest iOS 16 included.

Without using iTunes, it can bring your iPhone back to normal with the highest success rate and the fastest speed while not causing any other errors.

More than an iPhone repair software, it can also reset your iPhone with or without password and enter or exit recovery mode in 1 click for free.
Download and launch the app, then pick the Standard Mode to repair your device. Connect your iPhone to the computer with a USB cable.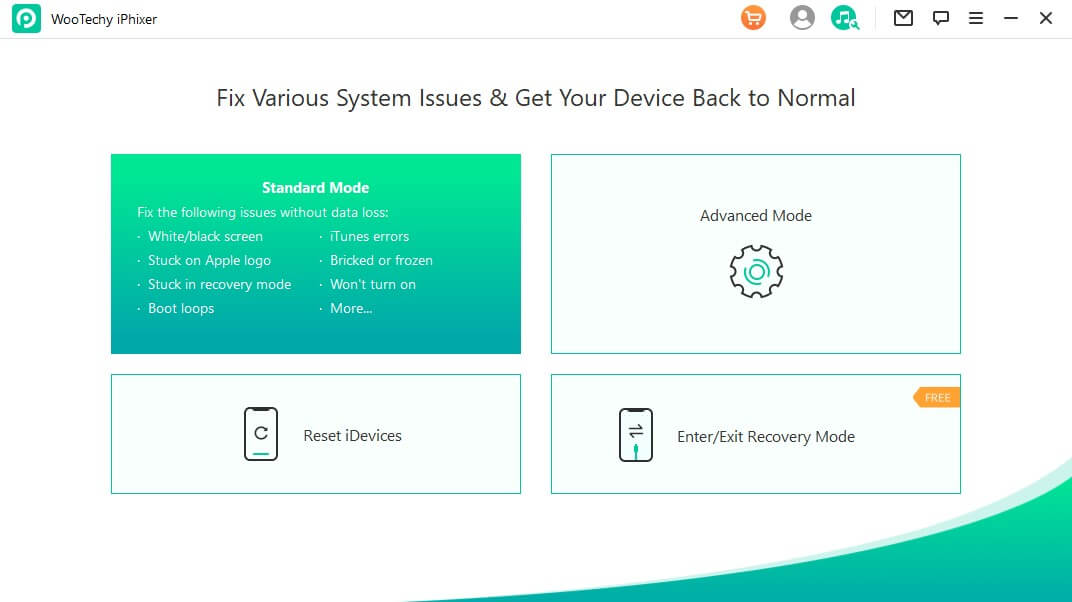 Click on the Next button icon when it appears on your screen. Download the appropriate firmware that will be used to repair your iPhone.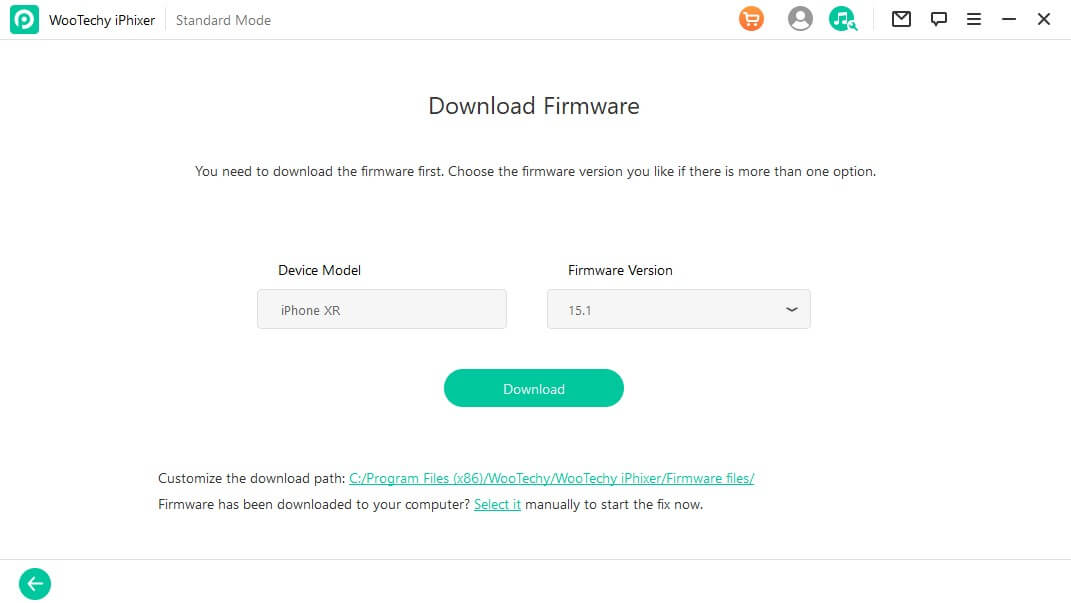 Select the Start button to fix the iPhone silent switch that keeps changing. Soon your iPhone will restart automatically without any issues.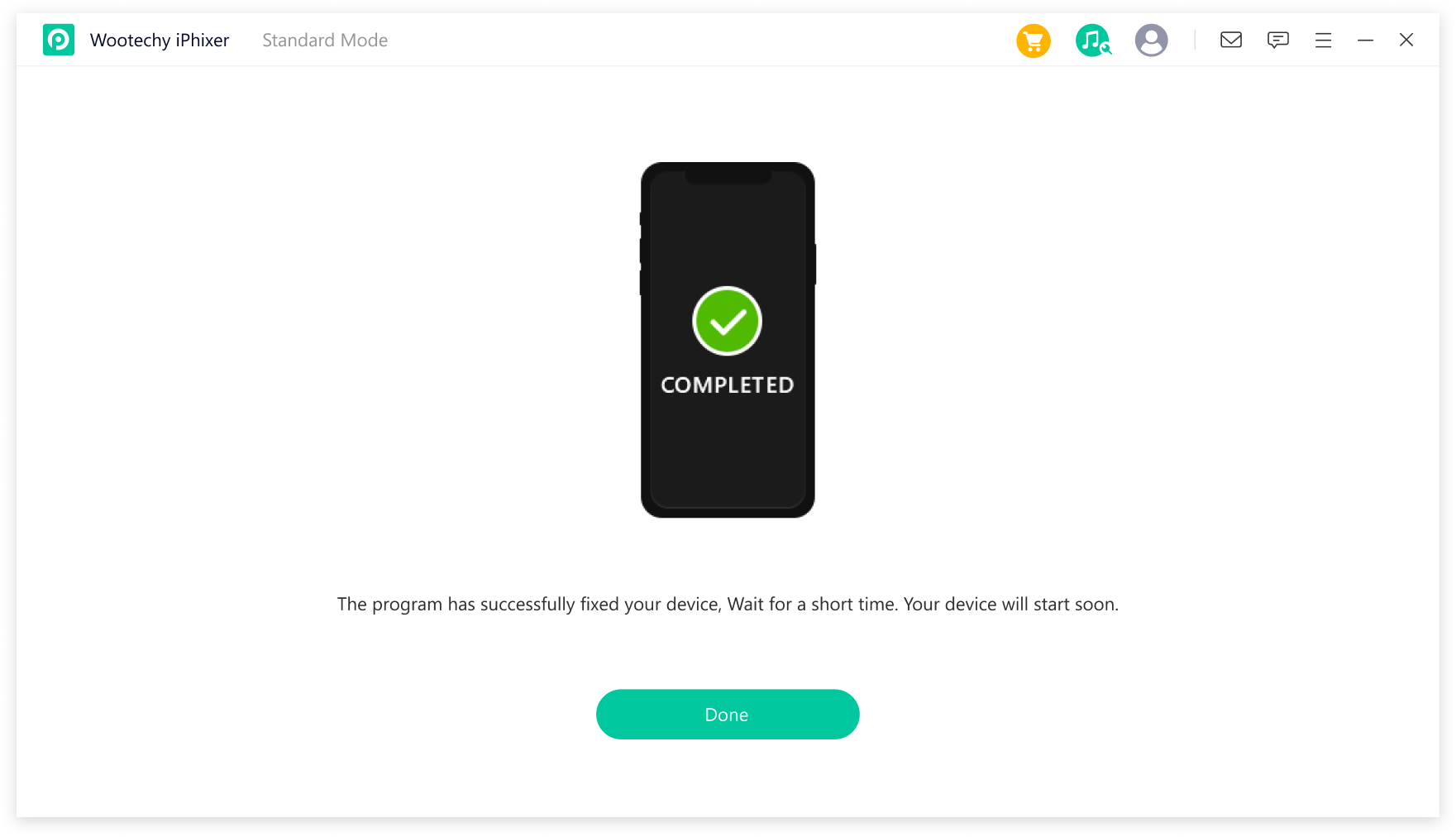 8

Update iPhone Software

Apple updates its iOS software very often. The reason is to give users access to new features and technology that will make their experience exceptional. Hence, it is essential to keep your iPhone software update. Also, updated iOS fixes most software bugs on the previous version. Here are the steps to update your iPhone software.

Head to the Settings app. Click on the General option. Select Software Update.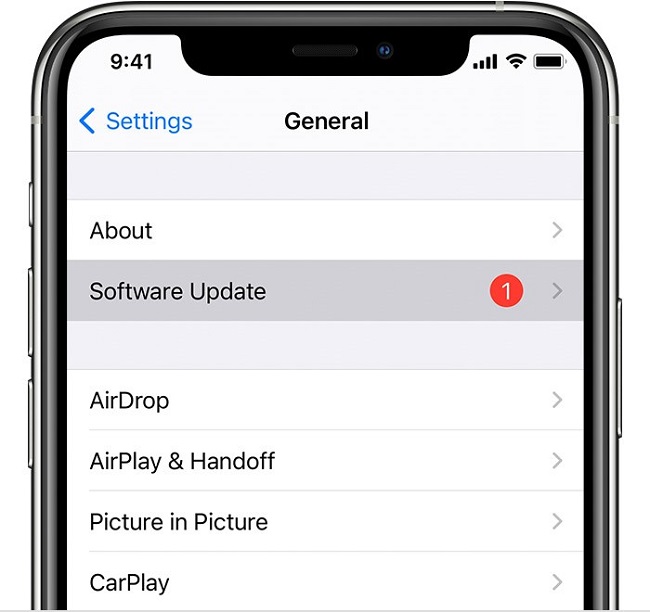 Your iPhone will start looking for available new updates. Once it finds an update, download and install the update.
Conclusion
You need not miss out on important calls, messages, and notifications because your iPhone is acting up. You can identify why the iPhone silent switch keeps changing, and you can fix it. This article has guaranteed solutions to all the causes of your silent switch glitches. Furthermore, you can fix normal and deep iOS issues troubling your mobile device with the help of WooTechy iPhixer. Just give it a try!