Did you charge your iPhone all night, yet the battery shows less than 100% charging or is stuck at the same percentage it was last night? Most of us would wave it off and blame the charger for being slow.
However, did you know that most iOS 15/14 users have faced their iPhone battery percentage stuck while charging? Either that or their devices display the iPhone battery percentage wrong.
Regardless, this is a real issue and needs to be fixed!
This article will go over 7 easy solutions to resolve the battery percentage issue. But before we get to the quick fixes, we need to find the root cause of this problem.
Why Is Your iPhone Battery Stuck While Charging?
Facing an issue where the battery percentage of your iPhone starts malfunctioning can be quite irritating. One minute your battery is full, and the next minute it drops down to 20%. Also, it might show the same percentage even after prolonged use or several hours of charging.
Why is this irritating? Because you don't know the actual battery percentage, and your iPhone can go on low battery mode or even die without any notification.
The good news is that the culprit has been identified by Apple as a software bug.
And we have even better news!
You can fix this issue with a few quick and easy solutions!
How to Fix iPhone Battery Percentage Stuck While Charging
1

Restart Your iPhone

Restarting your iPhone can fix most of the issues. Similarly, if you notice that your battery percentage is stuck while charging, restarting your device will instantly display the accurate percentage.

To restart your iPhone X/11/12/13:

Long press the Volume Down and Power button simultaneously until the power off slider appears. (For other iPhones, just press the Side/Top button.)

Drag the slider to power off your iPhone.

Now, press and hold the Power (Top/Side) button to restart your iPhone.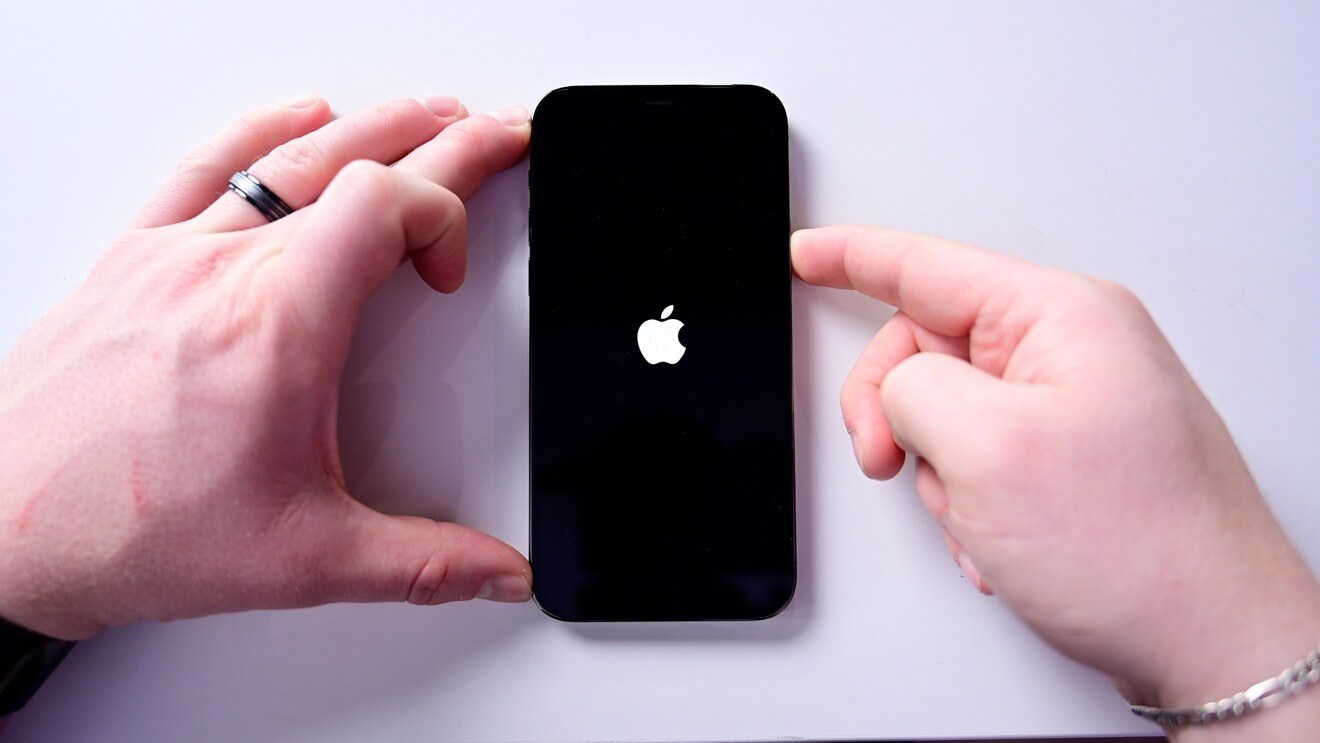 Most probably after restarting your iPhone, the battery percentage will show the correct value. If it doesn't, try the next solution.
2

Perform Troubleshooting Sequence

Performing the troubleshooting sequence also gets your battery percentage to get unstuck and show the normal range.

Here's what you have to do:

Restart your iPhone right before you're plugging it in for charging for it to display the correct percentage.

Now, charge it for a good 3 hours till it reaches 100%.

If the battery percentage gets stuck during charging, unplug and plug it one time.

If this doesn't help, try restarting your iPhone again. This will most likely fix the issue and show 100% battery percentage.
3

Calibrate iPhone Battery

Another tip that might fix the iPhone battery percentage stuck issue is calibrating your iPhone battery.

Drain your iPhone's battery till it shuts down on its own.

Let it remain powered off for a couple of hours.

Now charge your iPhone with a genuine Apple charger and wait till it turns on automatically.

Put your iPhone in Airplane mode and keep the Wi-Fi and Bluetooth turned off.

Let it charge for a couple of hours without using it.

Once it is fully charged, perform a restart as explained earlier, without unplugging it.

Remove the charger once it has restarted.

Is it showing the correct battery percentage or is it still stuck? If it's the latter, try a different method.
4

Turn iPhone Battery Percentage Off and On

Try turning the battery percentage display off and on if your iPhone battery percentage is not changing.

Go to Settings > Battery.

Turn the toggle for Battery Percentage off.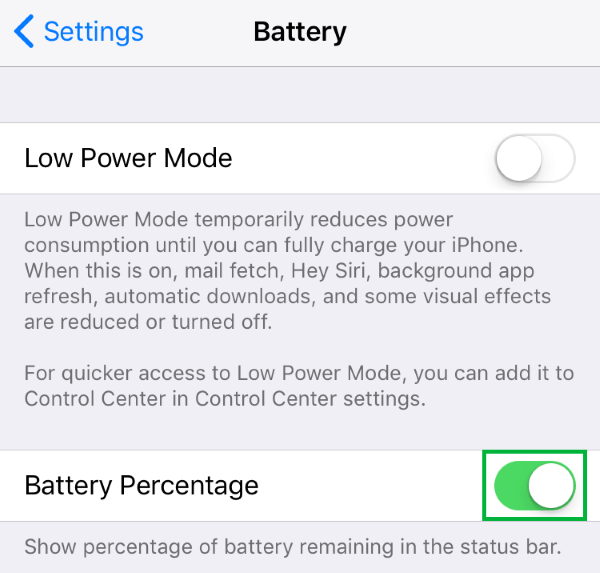 Wait for several minutes and turn it back on.
This will refresh the battery percentage and display the accurate number. However, if it's still not working, maybe updating your iPhone might help.
5

Update iPhone

There's a possibility that you missed an Apple update that is causing glitches in your iPhone. Here's how to check for an update:

Go to Settings > General > Software Update to check for new updates and update your device.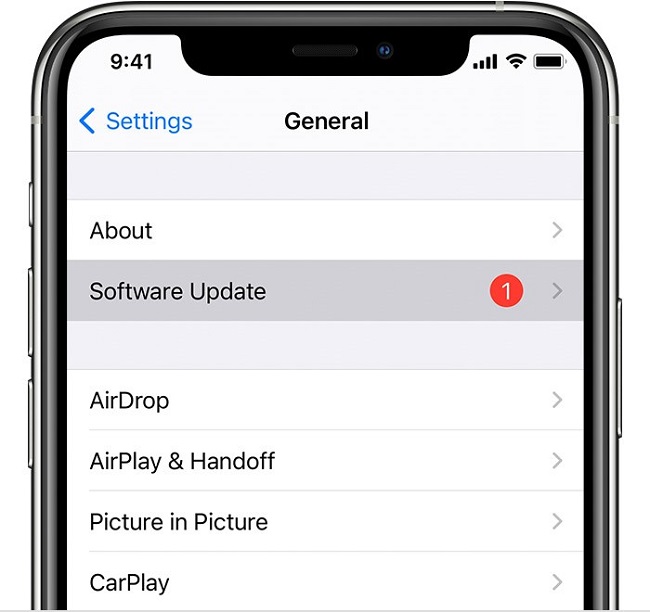 6

Restore iPhone Battery Percentage with WooTechy iPhixer

Now, there's a chance that none of the methods discussed above work. Therefore it's time to bring in an iPhone repair tool, like WooTechy iPhixer.

It is a program that helps bring your iPhone back to normal in no time with its safe, secure, and foolproof repair function.
iPhixer Gets Your iPhone Problems Resolved
75.000.000+
Downloads
Fix all iPhone charging and battery issues without any data loss, for instance, iPhone not charging and iPhone battery draining fast.

Compatible with all iPhone models and iOS versions including the latest iOS 15.

It promises a high success rate and no other errors.

Easy to use and a user-friendly interface.
Step 1 Launch the program and connect your iPhone to your computer. Select the Standard Mode to fix the iPhone's battery percentage issue.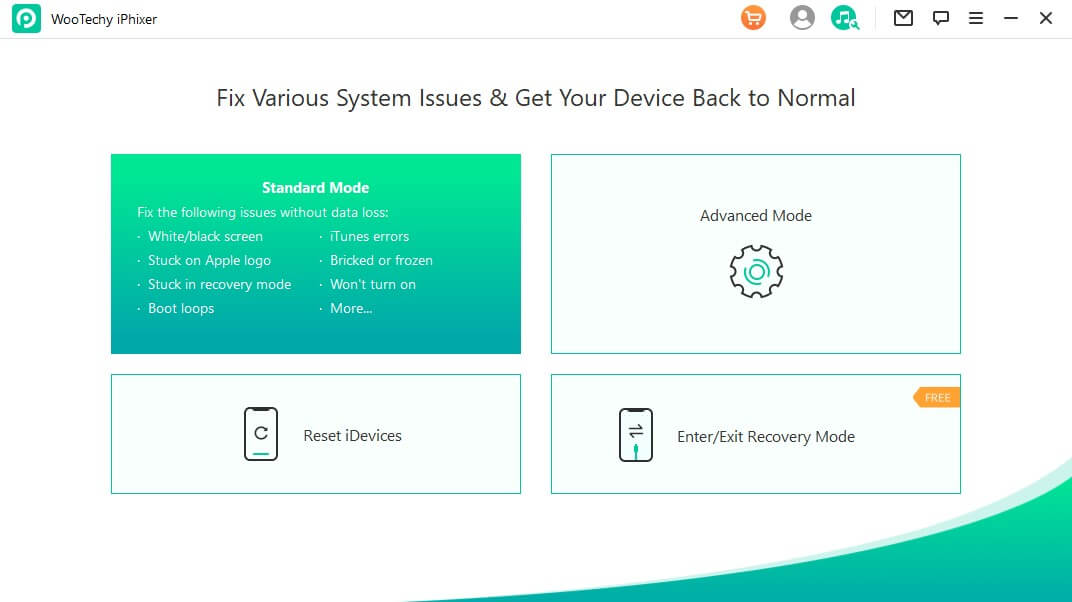 Step 2 The next step is to download the firmware. For this, let the software detects your device and click Download.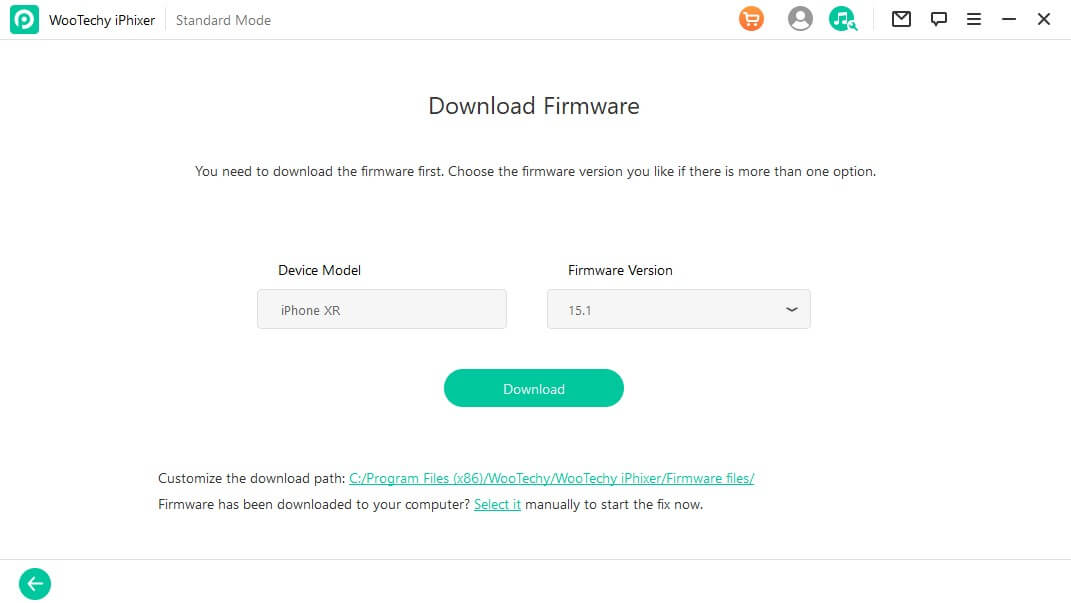 Step 3 Once the firmware has been downloaded, you can commence the repairing process by clicking Start. During the repairing process, make sure you don't disconnect or use your device; otherwise, it will mess up your device and further complicate things.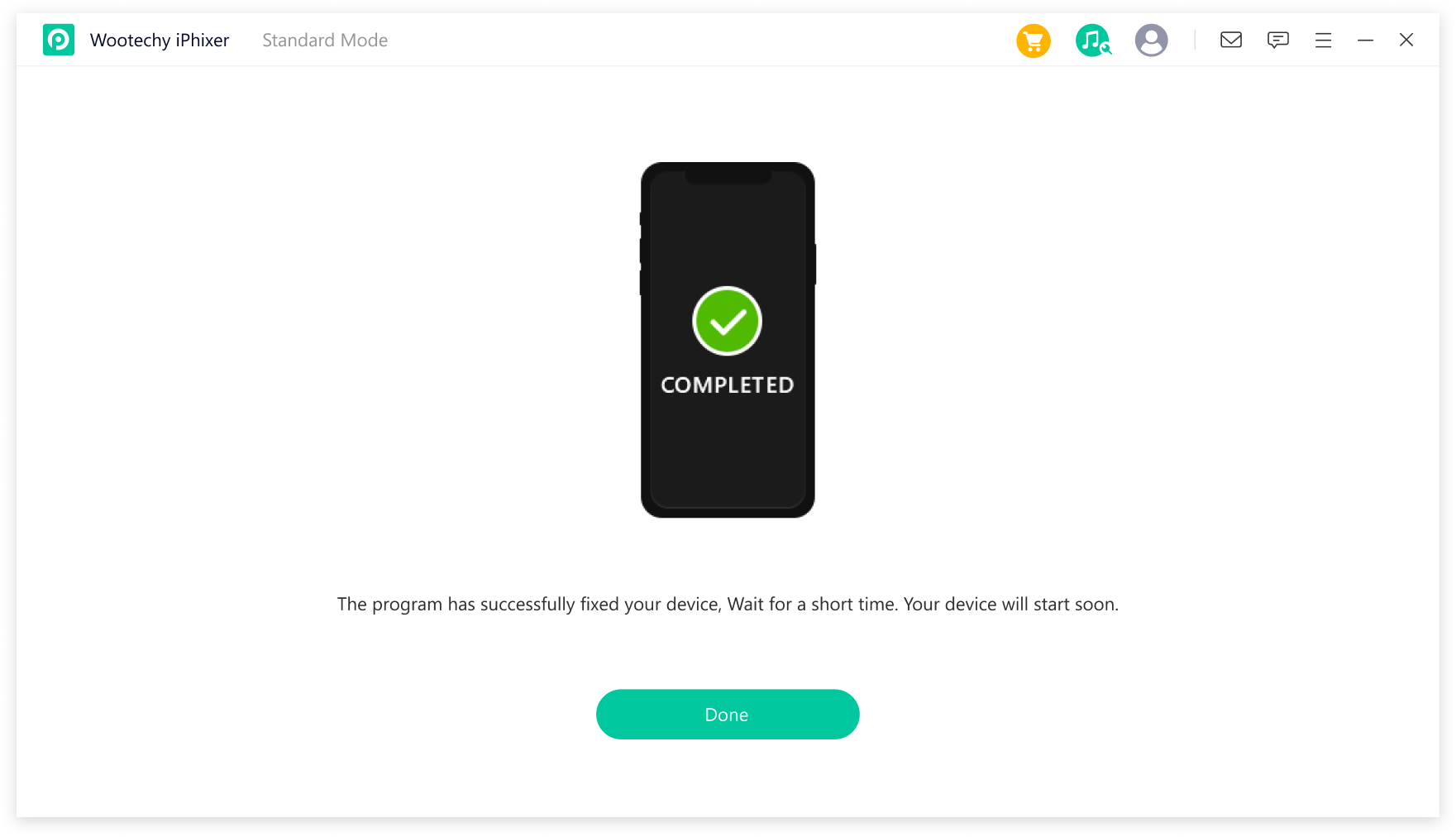 As soon as the repair process is complete, your iPhone will restart and the correct battery percentage will be displayed.
7

Check Battery Health and Replace Battery

If your iPhone battery percentage is still stuck while charging, it means there's something wrong with your battery and it might need replacement. For this you will have to check the battery health.

Go to Settings > Battery > Battery Health.

Check the percentage written before Maximum Capacity.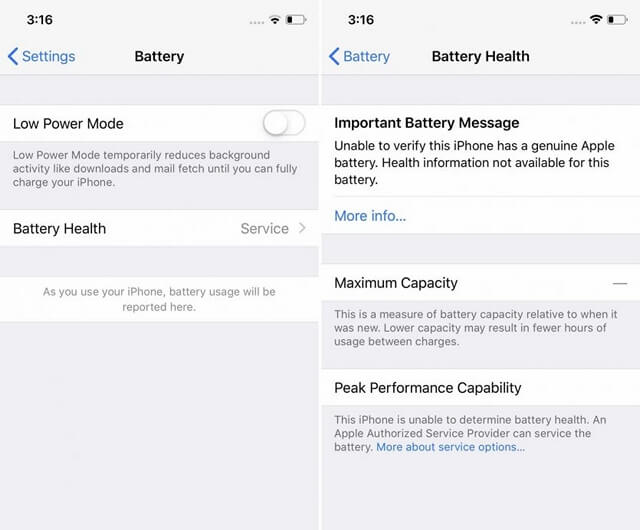 Anything less than 80% calls for a battery replacement.
Wrapping Up
An iPhone battery percentage stuck while charging indicates a bug in the iOS that can be fixed with the latest update. However, if the update is not available yet, you can always try out different tips to resolve this issue.
Among the 7 methods listed above, the fastest, the most reliable and foolproof way is to use WooTechy iPhixer repair tool. It will not only fix your battery percentage issue, but will also resolve other underlying issues you might not have known.
However, if nothing works, a battery replacement is the last option. So, run your iPhone through iPhixer and get it working at peak performance.