How heartbreaking is it to discover your iPhone won't charge when you need it? Actually, after people update their iPhones to the newly released iOS 15, this problem occurs more frequently than ever. And many users even find the iPhone won't charge but it says it's charging.
Well, this article will show you the primary reasons for this malfunction, decode the problem, and give you methods to solve it. Let's find out, shall we?
Why is my iPhone not charging when its plugged in?
It's easy for you to decide that the battery is at fault when it could be a tricky software issue. Of course, the hardware performs all external work, but software controls the entire iPhone operations. As a quite delicate component, the iOS is prone to glitches from time to time and cause iPhone to not charge.
Another plausible cause is the obvious hardware problem. If you cannot detect software issues, your closest bet would be to check for cable damages, charging ports, loose connections, and so on. More specifically, if your iPhone has fallen into liquid before (without proper cleaning) or run over by vehicles, it's probably damaged inside. This damage can be a reason why your iPhone won't charge.
What to Do if the iPhone won't charge?
Now that you've identified the problem, it's time to fix it! For whatever complications your iPhone is facing, you can take advantage of these solutions to work things out.
1. Charge with Wall Outlet
Sometimes, the power bank or USB charger you're using to charge is faulty. At this time, if your iPhone doesn't charge, start plugging it into a wall outlet. Leave your iPhone to be charged for at least 1 hour and check whether this method works.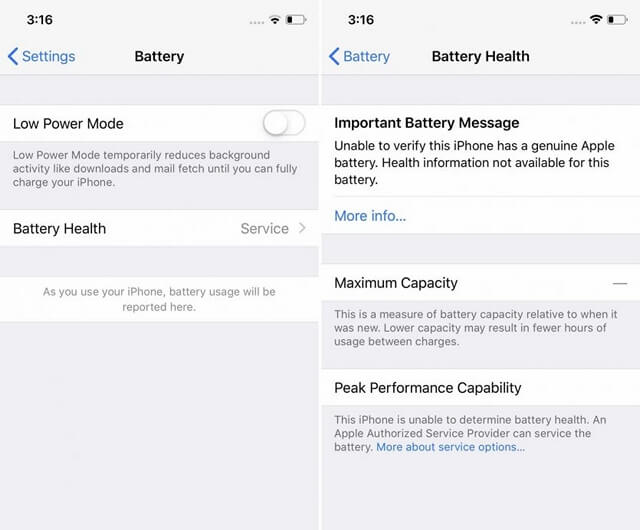 2. Remove the Protector
Have you considered that your iPhone protector might prevent your iPhone to be charged? We know that a rubber or silicone case acts as a phone protector, but it can also retard heat dissipation.
While your iPhone charges, the battery releases a small amount of heat. The casing, or protector, can slow down the rate at which your iPhone cools. If your iPhone is heated up, there's a high tendency that it won't charge. So the only thing you need to do is removing the protector and charge your iPhone again.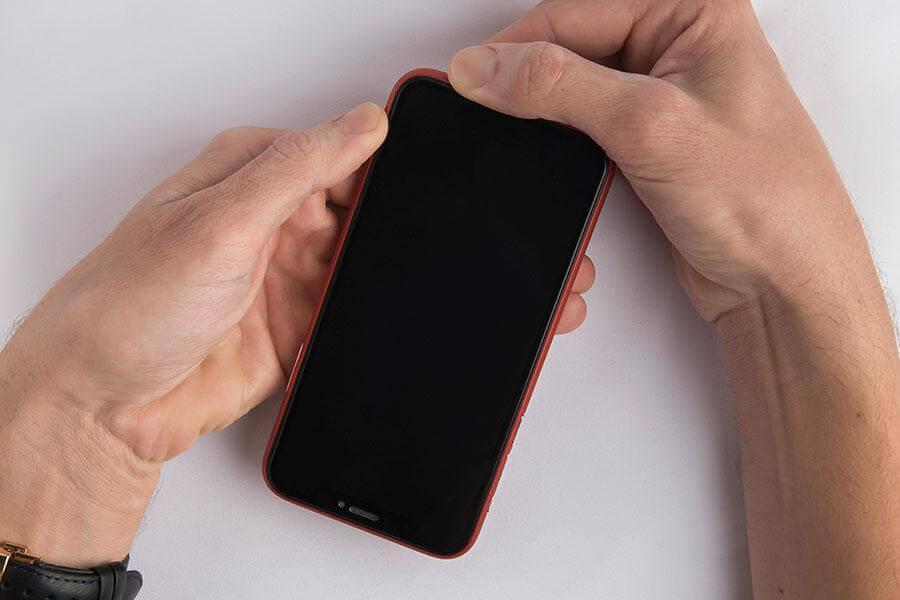 3. Use a Different Cable
Most often, your iPhone won't charge because of poor connectivity. Your lightning cable may be damaged, and you're unaware.
This is true because the USB cable is prone to damages through every day's activities. You could've twisted or snapped those tiny wires inside the USB charging cable. In this case, you just need to use a USB cable that is in good condition to test if your iPhone can charge again.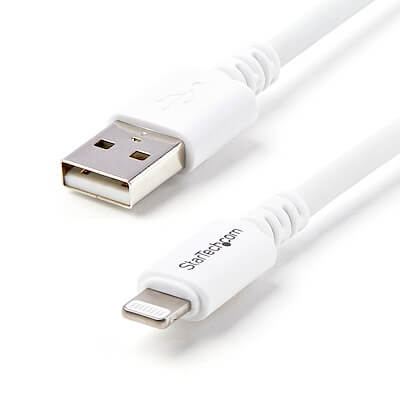 4. Clean the Charging Port
A dusty, dirty, or damaged port is probably preventing your iPhone's smooth charging. Perhaps you've forgotten this tiny point, but dust and dirt don't make good conductors. Take out some time to clean the charging port. Use a flashlight if you have to.
For safety purposes, you can use some cotton wool laced over a toothpick to collect dirt and dust easily. Be careful to avoid using compressed air to clean out the charging port, which is the warning from iPhone-makers.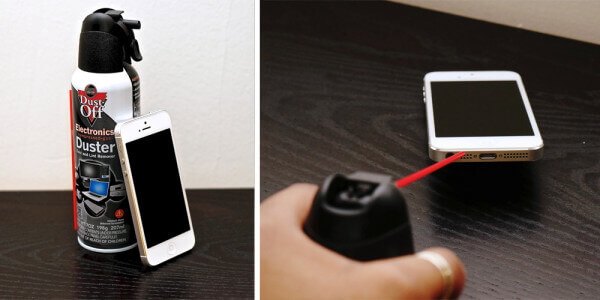 5. Force Restart the iPhone
This step is quite tricky. But if the problem that iPhone won't charge comes down to this, you may have to force restart your iPhone. Identify your phone model and follow their respective instructions as stated:
iPhone 6 and earlier: Press the Home button alongside the Side (Sleep/Wake) button. Hold for at least 10 seconds till the Apple icon comes on display.

For iPhone 7 and iPhone 7P: Press down the Side(Sleep/Wake) button with the Volume-Down button for at least 10 seconds till the Apple icon shows up.

iPhone 8 and later vertions: Press the Volume Up button, but release it as fast as possible. Then, repeat this for the Volume Down button. Finally, press the Side(Sleep/Wake) button and hold it till the Apple icon comes up.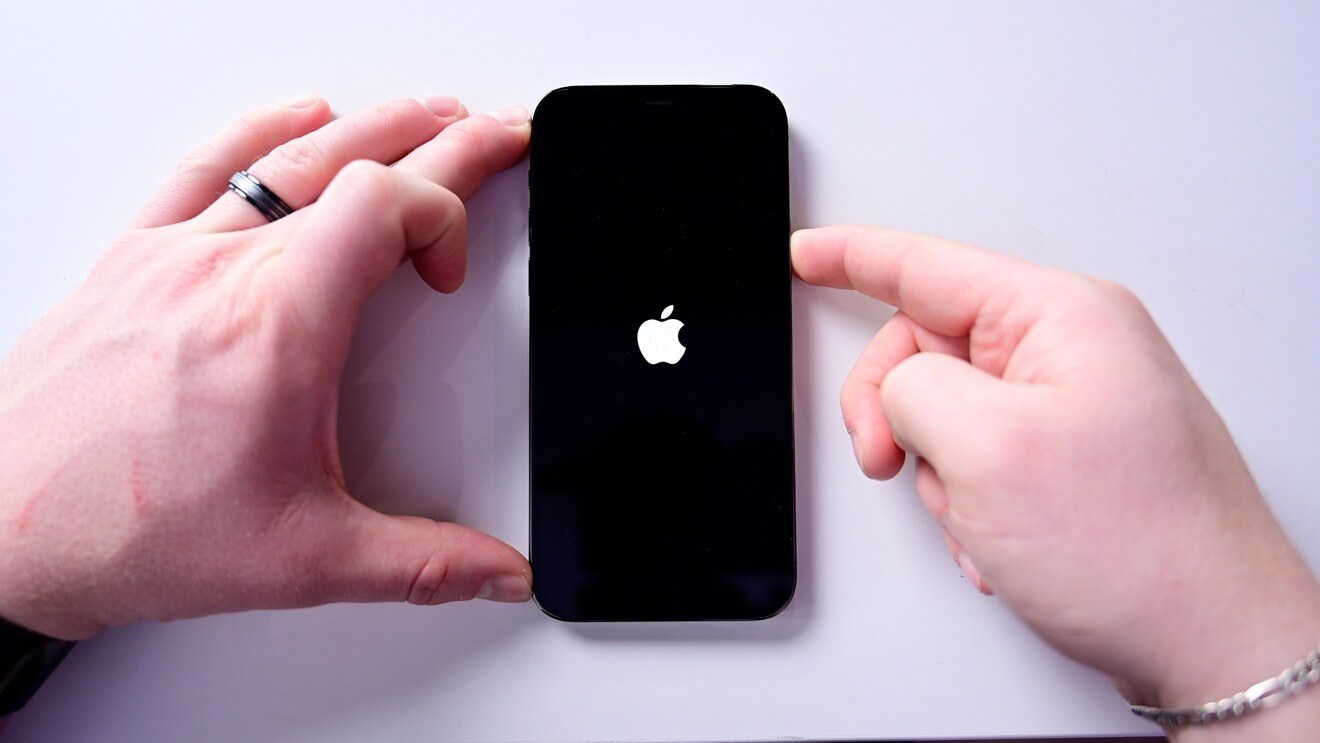 6. Downgrade Your iOS with iMaster
Software updates are significant because they allow us to enjoy the latest software on our devices. However, it's worth noting that the newly released iOS 15 can be buggy and be the reason why your iPhone won't charge.
In this case, you might need to downgrade the iOS 15 to iOS 14. Fortunately, WooTechy iMaster can be a good assistance on downgrading iOS. Check some of its outstanding features below:
            Outstanding Features of Wootechy iMaster
Downgrade to any supported iOS versions, even the newest iOS 15, without tech skills.

Upgrade your firmware to the latest or any iOS version you want – this feature is FREE.

Backup all your data on any iOS version safely and quickly.
How to Perform the iOS Downgrade using iMaster:
Download and open the iMaster software on your PC. Connect your smartphone to your PC and wait till it's recognized and connected. Then, click on Downgrade iOS option.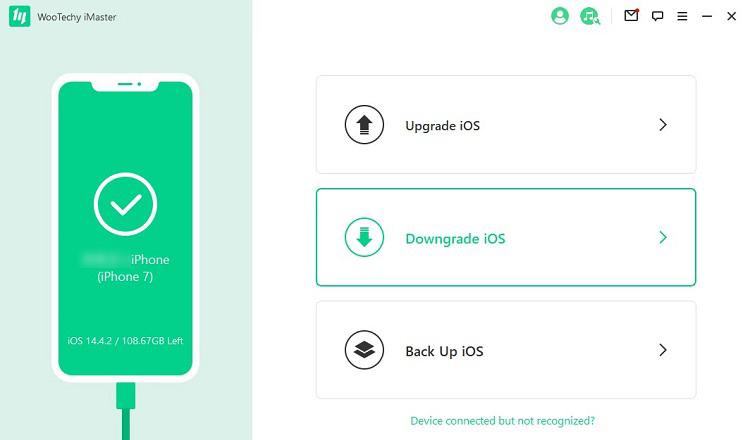 Choose an iOS version you like to download.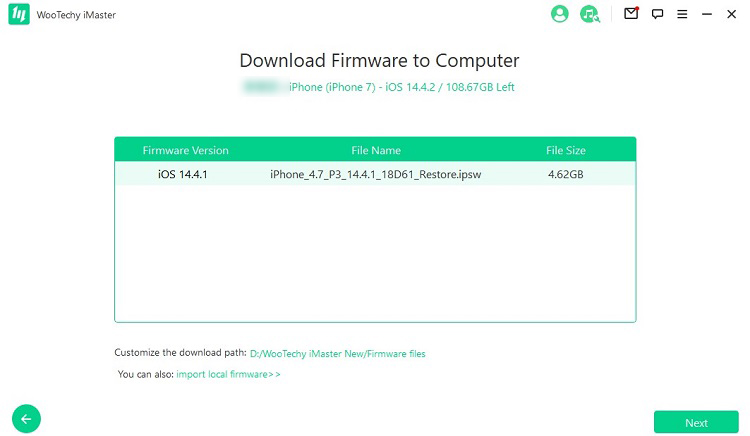 Click Start to downgrade your iOS and wait till your screen shows "Downgraded Successfully".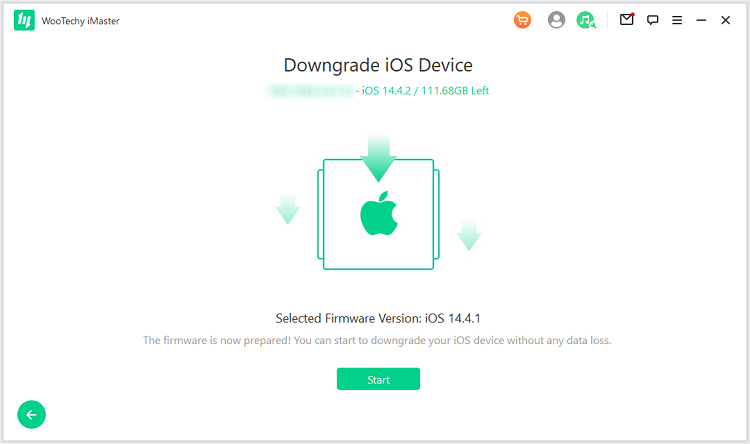 The iMaster tool is a no-risk versatile software that can be used at any time to solve the iPhone won't charge but it says its charging problem. Moreover, you can back up all your data and carry out the update without losing any information. And this is done FREE of charge on iMaster.
7. Restore iPhone via iTunes/iFinder
Here, you'll need to restore the iPhone to initial factory settings so as to solve the iPhone won't charge problem. And this method will erase all your data on iPhone and turn it into a totally new device.
To do it, launch the iTunes or Finder and plug your iPhone into your computer, then wait till it's recognized on iTunes/Finder. After that, click on the device icon on the top left corner and go to the Summary section. Choose Restore iPhone option and confirm your action.

This will clear all your phone data. Therefore, it's essential to have a backup (Click Back Up Now and select Apply), so you can put your details back on your phone after the restoring process.
Conclusion
OK. Now all the reasons and solutions of iPhone won't charge problem have been showed. Choose the one that suits you best and get the device back to normal! It's that easy! Apply these tips, and your iPhone will charge and be ready for use again. What's important, this problem is very likely caused by the unstable iOS 15, and you can use WooTechy iMaster to downgrade it to the previous iOS 14. Just download and give it a nice try!