A common issue that many iPhone users face is apps crashing or closing. This can become very annoying if it keeps happening when you're trying to use an application. But no need to fear, in this article, I discuss the reasons for iPhone apps crashing and what you can do to fix this issue.
There are a few different ways you can fix this iPhone keeps crashing problem. But these methods require detailed elaboration. So, please stick around till the end. As I will go over how to solve this problem on all devices from the iPhone 6 to the present models. By the end of this, you should be well equipped to fix the iPhone apps crashing issue on your own.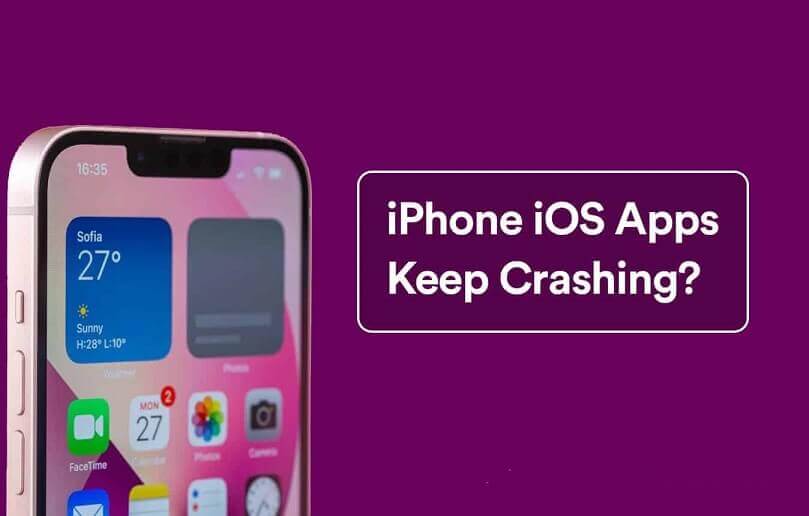 Why Do Apps Keep Crashing on iPhone?
Applications crashing or closing can be very annoying especially if you have no idea why something like this is even happening. There are a few reasons why apps keep crashing on iPhone such as software errors. The followings are some of the more common reasons.
After Updates: Updates are often sent out to improve the stability of your device and make improvements to the iOS. However, sometimes updates may not install properly. Or they might not work well with the apps. This may result in more crashes or the app closing.

Retrieving backed-up data: Backing up data is a great idea. It makes sure that you do not lose your valuable data, apps, and memories that you have saved up on your device. But retrieving these applications is not always that smooth. Sometimes the apps are not properly installed and as a result, they can crash quite often.

Memory: Another reason behind this problem may be due to memory issues. A lack of storage on your device can lead to your device growing sluggish and unresponsive. This may also result in apps crashing.
10 Ways You Can Fix Apps from Crashing on Your iPhone
There are two major ways by which you can try and fix this issue. You can try and fix the problems that may arise from the apps. Or you can try, and work to solve the issues related to the iPhone.
1

Troubleshooting App Faults

Suppose the problem with crashing is related more to the applications than to the iPhone. In this situation, you can try something focusing more on the apps to try and solve the crashing issues.
Clear All Apps and Reopen Them
Clearing all background apps can help solve these kinds of problems. Often an update is taking place, these background apps can cause an issue while running in the background. Later, these same backgrounds can start crashing. So, closing all these background apps can fix these issues.
iPhone X and Newer
Different models of iPhones may have different methods for clearing all the apps. Let us look at the steps from iPhone 13, 12, 11, XS, XR, and X
Unlock your iPhone. Once you are the home screen, swipe up and hover over the middle of the screen for a moment. The recent apps that are in the background should appear.
If you want to close each app individually, swipe up on the app you are looking to close.
However, if you want to close multiple apps in one go, you can do this using 3 or 4 more fingers. After the recent app screen appears use more fingers to select more apps and swipe up to close. In this way, you can close a maximum of 4 apps in one swipe. But, that is in horizontal mode. When it is in vertical mode, you can only swipe a maximum of 3 apps.
iPhone 7 and Older
But for older models, this process is a bit different. As older models have touch ID instead of the usual face ID. These are usually the iPhone SE 2, SE, 8, 7,6, and 6s. So, let us look at how you would close all the apps in this situation.
Like for the newer models, you will first need to unlock your phone and navigate to the home screen. These older models usually have a home button that you can tap and go to the home screen.
From here double-tap the home screen like in the newer models a preview showing all the recent apps should pop up.
Swipe up on the apps that you want to close.
Like the newer models if you wish to close multiple apps you can use three or four fingers.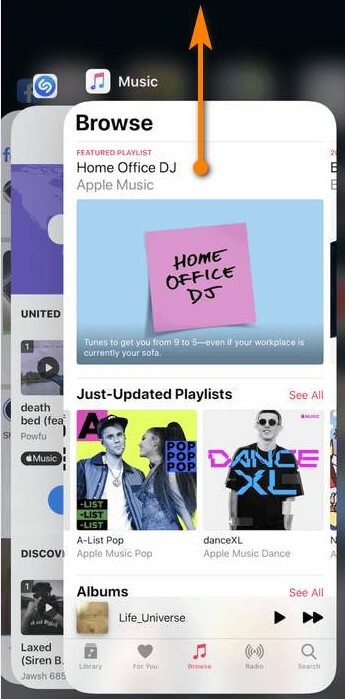 Update All Apps
App developers are always tweaking the apps to improve them further. Updating apps can often help to get rid of small bugs and glitches that may occur. Crashing or closing of the app is one of these glitches, as a result, updating all the apps can move to fix the issue. The steps for updating all your iPhone apps are:
Unlock your phone and go to your home screen. Now open the App Store by tapping on the "A" icon.

You should see your profile icon after opening the app. It is located in the upper right-hand corner of the screen when you open the app. Tap on the icon and a new menu should appear.
Scrolling all the down on this menu you will find a list of updates waiting to be downloaded and installed. From here you can either update the apps individually by pressing Update next to the app. Or you can press Update All.
Reinstall the Problematic Apps
This process is best if only one or two of your apps are crashing. By uninstalling and then reinstalling the app there is a high chance you can solve the issue with this if the problem stems from the app itself.
Unlock your iPhone and go to your home screen.
Find the icon of the app you want to uninstall. You can find it in the app library if you do not see it on the home screen. Hold down the icon until a dropdown menu pops up.
Press the Remove App option. From the next screen that appears press Delete App and finally Delete.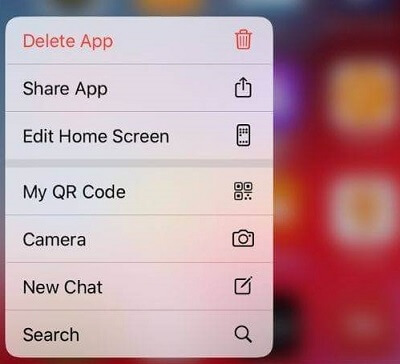 Now that the App is uninstalled you will have to reinstall it. Open the app store.
From here find the app you just uninstalled and press the cloud icon next to the app's name. It should install and appear on your home screen again.
2

Troubleshooting iPhone Faults

Sometimes the issue may not be caused by the app. Rather the iPhone itself may have some bugs or issues that need to be fixed.
Restart Your iPhone
Often it is solved by just doing something as simple as restarting your iPhone. Though this is simple there are some differences in restarting your iPhone between older and newer iPhones. Let us look at some steps to follow for restarting the newer iPhone models, 13, 12, 11, and X.
Placing a finger on the Volume Down button and another on the Side button press and hold these buttons down. Do this until the power off slider appears on your screen.
Once this slider appears, drag it and wait for about 30 seconds and your iPhone should turn off.
Now that it is turned off turn it back on by holding down the Side button until you see the Apple logo.
For the iPhone SE 2, 8, 7, and 6, it is a little different.
Placing your fingers on the Side button located on the right of your iPhone press and hold down till the power off slider appears.
Like in the newer models drag the power slider and wait for 30 seconds for the iPhone to turn off.
Turn the iPhone back on by pressing the Side button once more till the logo appears again.
For the SE model, the only difference is the button is on the top.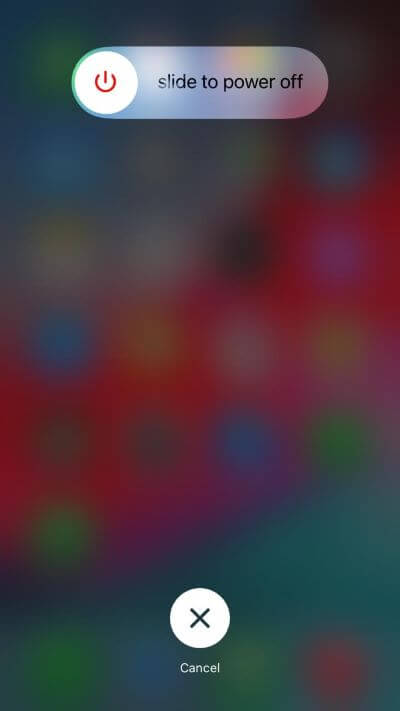 Disable Restriction on iPhone
Another cause of apps crashing constantly is being restricted by the iPhone OS. By disabling the restriction on iPhone, you can fix the crashing of apps.
From the home screen find the setting icon and press it to open Settings.
Go to General. After that tap on Screen Time and Content and Privacy Restrictions.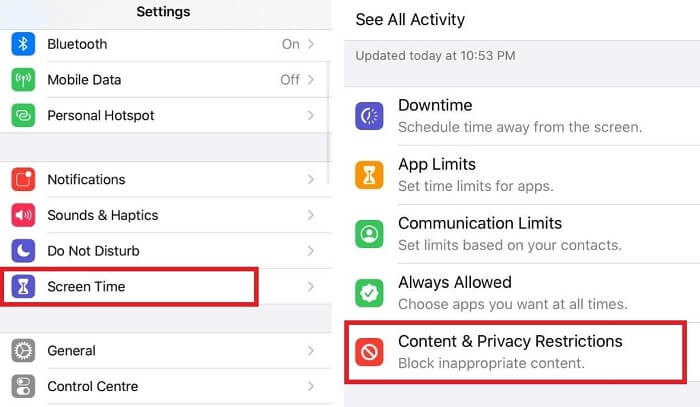 Here simply switch off the settings. When prompted to input your restriction passcode simply put it in to disable the restrictions.
Clear Up the iPhone Memory
Clearing up ram can often help to solve lots of issues related to how apps run. For example, if there is not enough space in the ram for the app to run, it can crash. So let us see how you can clear up your iPhone's memory.
Unlock your phone and from the home screen tap on the Settings icon to open it.
Go to General and choose iPhone Storage.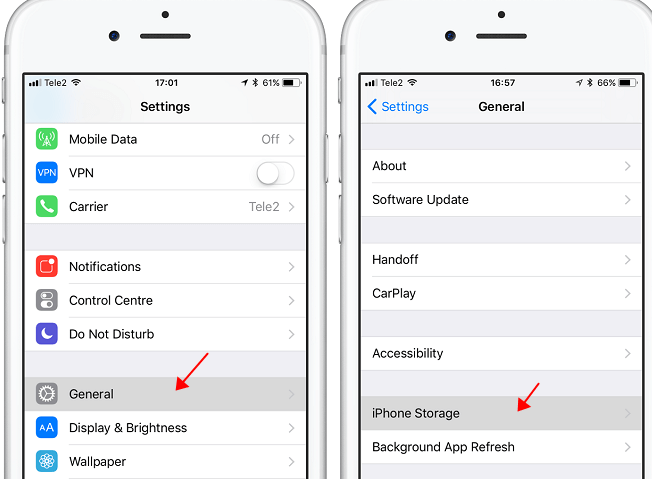 From here, you can check out the storage used and further free it up.
Update Your iPhone
A lot of glitches and crashes may take place when running an older iOS. As such updating your phone can often solve these same problems.
Unlock your phone and from the home screen go to Settings by pressing the settings icon.
Tap on General and then Software Update options.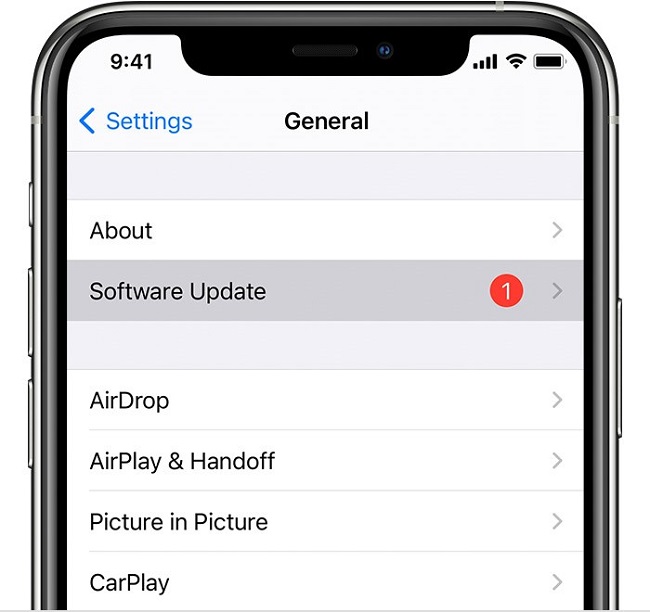 From here you will need to tap Download and Install if the update is not downloaded. Then follow the prompts to complete the process.
Reset All iPhone's Settings
There may be some changes in your setting that are causing the apps to crash. This can be due to very complicated errors. Reset all your settings can fix all this in one fell swoop. The process is explained below.
After unlocking your phone tap on Settings from your home screen.
Go to General and scroll until you find Reset.
Tap it and then tap Reset All Settings from the options.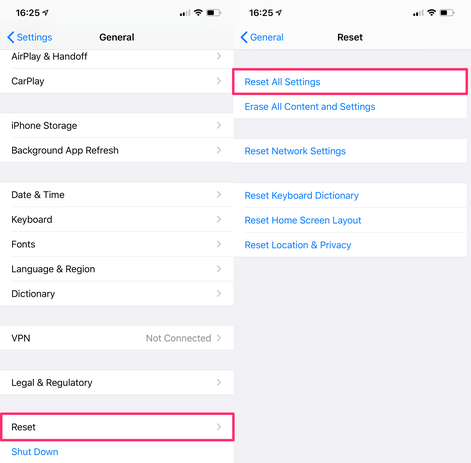 Input your passcode when prompted and press confirm to finish your reset.
Use iPhone Repairing Software
Another method by which you can fix this crashing issue is using repair software. This type of software makes it much easier for you to troubleshoot any issues with iPhone just by following their instructions. A notable repairing software is our WooTechy iPhixer.
What WooTechy iPhixer Can Do?
Fix all crashing issues ranging from apps keep crashing on iPhone to iPhone itself crashing without losing any data.

Restore all iPhones including the latest one to normal with the highest success rate.

Compatible with all iOS versions like the iOS 15.

Remove other potential bugs in your iPhone safely.
Launch the tool on your computer or laptop and connect your device to it. Make sure you unlock it beforehand. After that choose the Standard Mode and tap Next. Here your device will be detected by the software.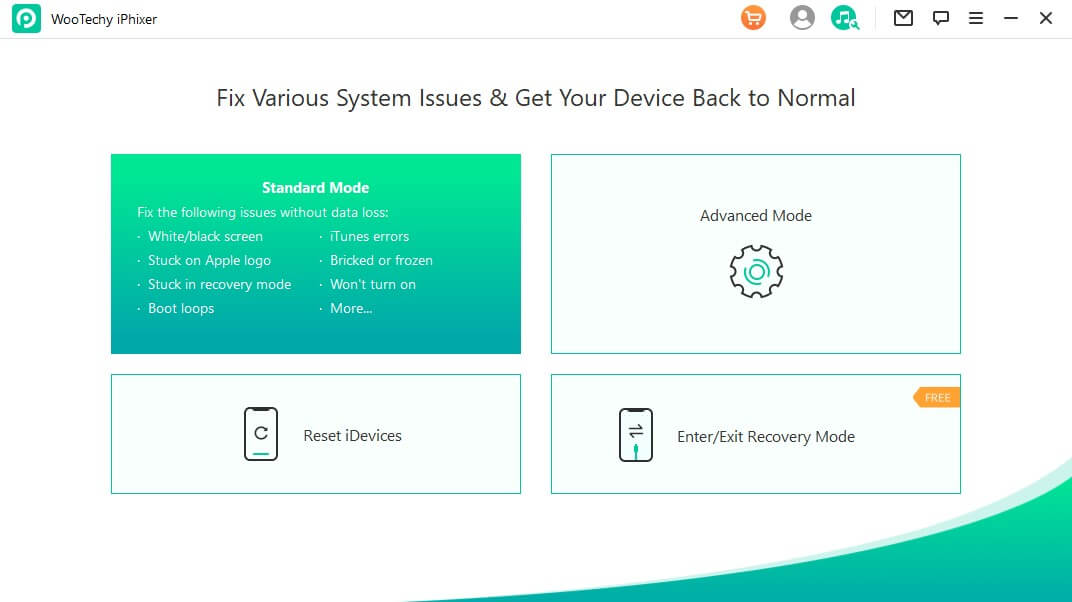 After that, you will be prompted to download the appropriate firmware for your device. The tool will detect the appropriate version, so you do not need to worry. Once it's downloaded it will extract the software from it to fix it.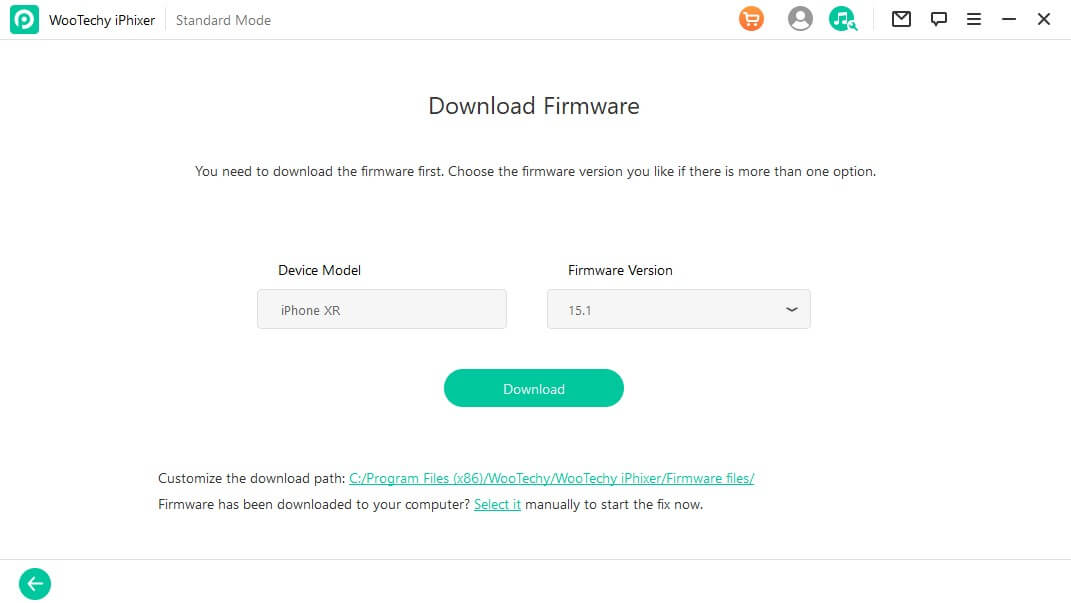 Lastly you just need to click Start and let the software fix the problems. Do not disconnect or use your iPhone during this process.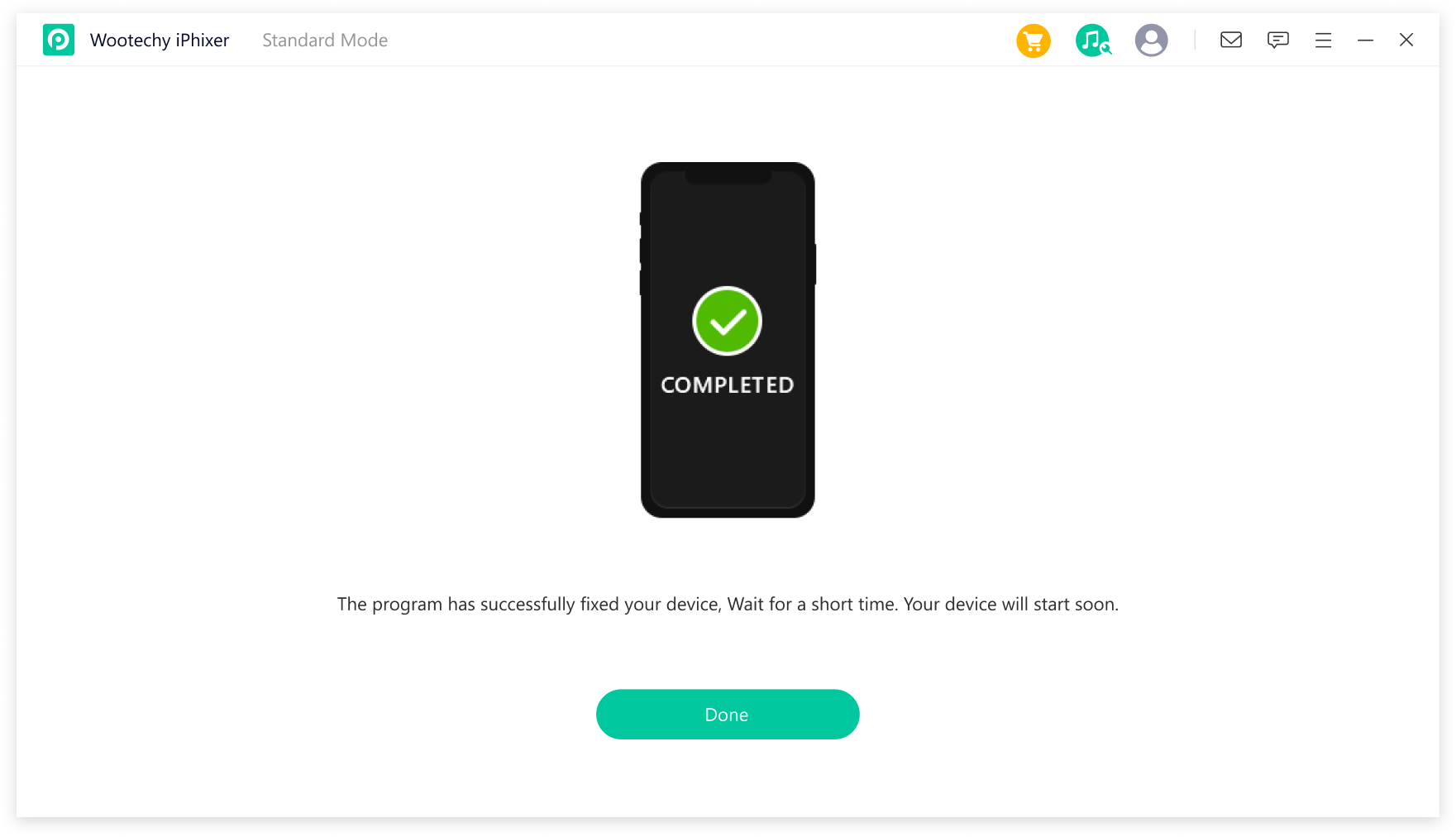 Factory Reset iPhone
The factory resetting iPhone is your last resort, as it would mean losing your data. You had better back up your data before doing this. Factory reset will reset your iPhone to how it was fresh out of the factory. The process is simple.
Unlock your phone and from the home screen tap on the Settings icon.
Tap on General and go to Reset from there.
From there tap Erase All Content and Settings. Confirm your decision and input your passcode and Apple ID password when prompted as you will need to turn off find my device. And with that, you are done, and your phone will start resetting completely.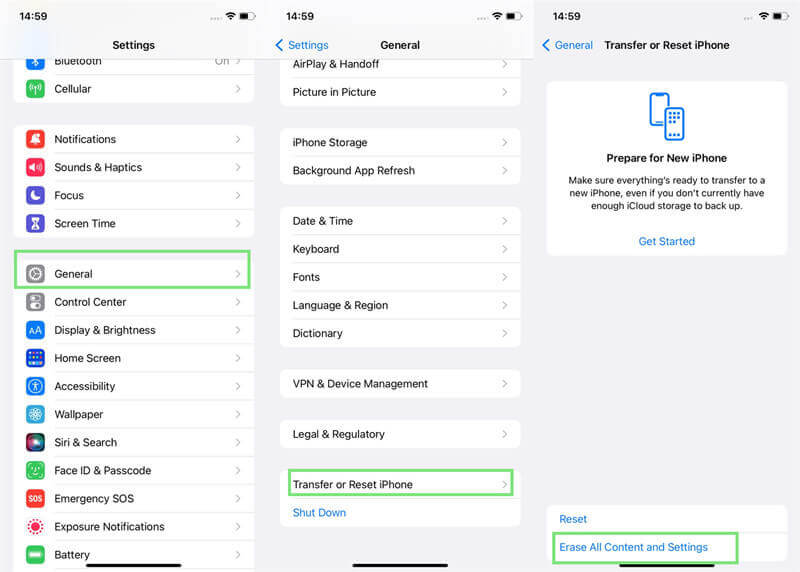 Conclusion
In this article, I talked about apps crashing and closing on iPhones. I went over why it happens and gave you several ways to try and fix the issue. If you want to resolve the problem certainly, WooTechy iPhixer is your best choice. I hope this article was informative and provided you with the help you needed.