User Problem
"My iPhone keeps turning restarting! I cannot make it stop no matter how many times I try!"
Does this issue above sound like a problem that you are facing? Then you are in need of a solution.
As the owner of an iPhone, you are no doubt used to their interesting quirks by now. However, when an iPhone keeps restarting, it can make using your phone a challenge if not totally impossible. To help you get out of the trouble, we recommend that you look at this simple guide to fix the issue "iPhone keeps turning on and off".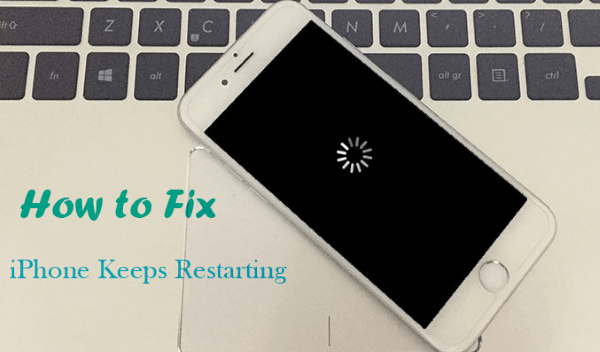 Part 1. Why Does My iPhone Keep Restarting Repeatedly?
When your iPhone randomly restarts, you are likely to worry about that it could be a hardware fault or even a malware attack.
The most common reasons for an iPhone restarting include:
There is a hardware fault, such as the power button being held down due to phone damage.

It is a software fault that your operating system keeps crashing, leading to repeated restarts.

Your phone has become corrupted and has a problem with loading data.

A particular app or software addition is broken, damaged, or causing a conflict.
Part 2. How Do I Get My iPhone to Stop Restarting?
Now you have known about the possible reasons why your iPhone keeps restarting, it will be much easier to find out the suitable solution to fix this error.
The followings are top 10 practical solutions you can use to fix your iPhone randomly restarts, from which, the ninth solution -- using WooTechy iPhixer is the most efficient one to fix this error with 100% success rate.
1

Drain out iPhone Battery

The first place to start is to drain the battery completely. The easiest way to do this is (if you can use your phone) to play your highest consumption apps such as video players and video games.

This will drain the phone down totally, and when you charge it up to full again, the problem should hopefully be stopped. Focus on draining the battery as your first solution to iPhone restarts.
2

Check Battery Health

Sometimes, the restart comes from the battery of your iPhone no longer being fit for purpose. This can happen for various reasons, though it is typically down to long-term wear and tear. Start by repeating point one above, and see how the battery charges.
If the battery seems to restart or does not hold a charge during the charging process, then your battery could be the problem.

If your iPhone keeps turning on and off, it could be due to the fact that the battery cannot provide enough operational power. Focus on that moving forward here.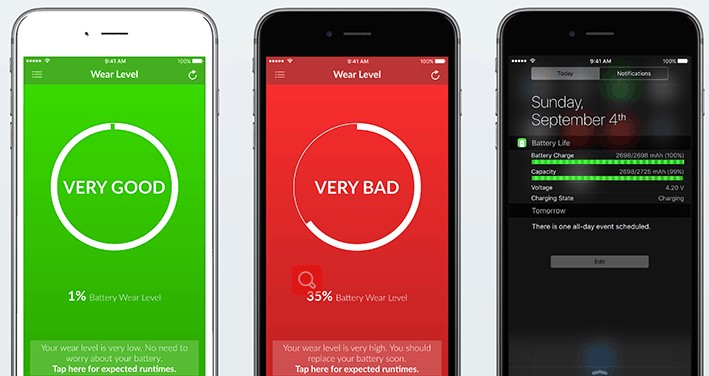 3

Remove Problematic Apps

While this can be a case of trial and error, you should try and think back to when the problem actually started. Think about the last app(s) you installed prior to the energy problem. Sometimes, the "iPhone keeps restarting" can be caused by a potentially problematic app.

It could be that the app is corrupted, that a coding error causes the restart, or the app is infected with malware. Delete any of the most recently installed apps to see if it can help you to solve the issue. If your iPhone restarts upon using a particular app, start there.
4

Hard Reboot Your iPhone

An easy solution is to force a restart – this can paradoxically solve the restart loop. To do this:

Keep pressing down the Power and Home buttons together for 10 seconds until the Apple logo shows up if you have an iPhone 6 or earlier.

Keep holding down the Volume Down and Power button simultaneously until the Apple logo appears if you own an iPhone 7/7 Plus.

Press down and release Volume Up button and Volume Down button respectively, then press the Side button until the Apple logo pops up if you use an iPhone 8 or later (iPhone 13 included).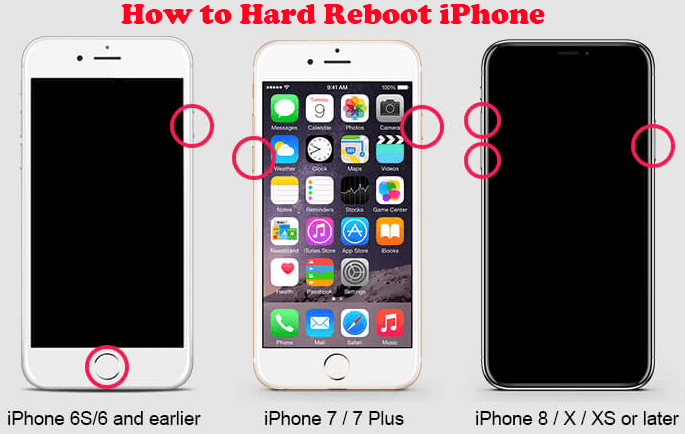 5

Update iOS

A software update removes some bugs that potentially cause iPhone to keep restarting at times. To do this, simply head into the Settings section of your iPhone and if there is an update it should appear under the General > Software Update tab.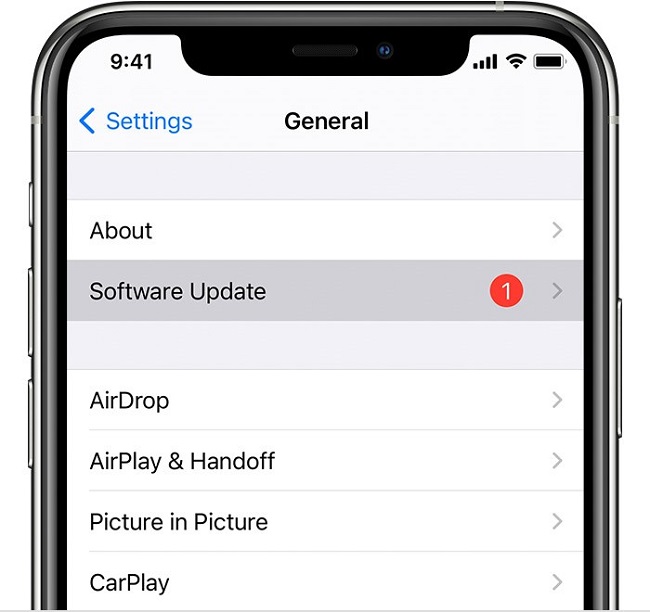 Choose the software update you wish to install, and assuming your iPhone can get through the install process without resetting this has a good chance of making sure that your device fixes itself.
6

Reset All Settings

A more "nuclear" option might be to reset all of your iPhone settings when your iPhone keeps turning on and off after updating to iOS 15/14/13. To do this, you need to head into the Settings tab, and click on the General tab. In here, you should find an option listed as Reset. Click on this tab, and choose Reset All Settings.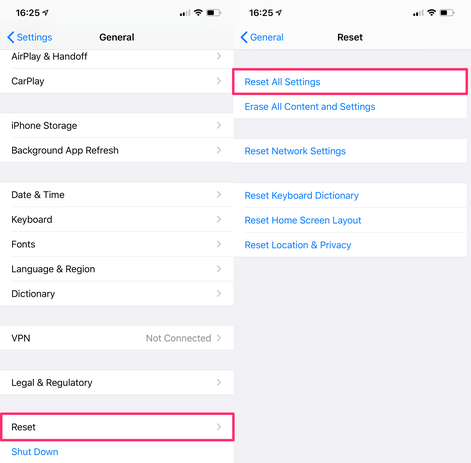 Or you can choose Erase All Content and Settings, it will delete all content on your iPhone so make sure you have backed up everything before you go down this route. This should, for the most part, restore your iPhone to its factory settings and could resolve your issue.
7

Remove Your Sim Card

If your iPhone keeps restarting, it may be caused by your Sim Card. Because your Sim Card makes your iPhone connect to the wireless carrier, then cause to your iPhone restarts on its own. Thus, it's can be an good alternative to remove your Sim Card.

Then you can check if the error has be fixed. If not, you can keep reading to find other solutions.
8

Restore iPhone with iTunes

iTunes is often used to restore iPhone so as to fix some iOS issues including the iPhone restart loop. Yet before you proceed with the following operations, it is noted that this will wipe off all data on your iPhone.
Connect your iPhone to your computer and load up iTunes.

Put your iPhone into Recovery mode through the steps of hard rebooting iPhone so that the software should detect your phone. Remember to keep pressing the button at the last step until the recovery mode screen appears.

Once you iPhone is in the Recovery mode, a message will show up. Here, look for the option called Restore and simply follow the on-screen wizard.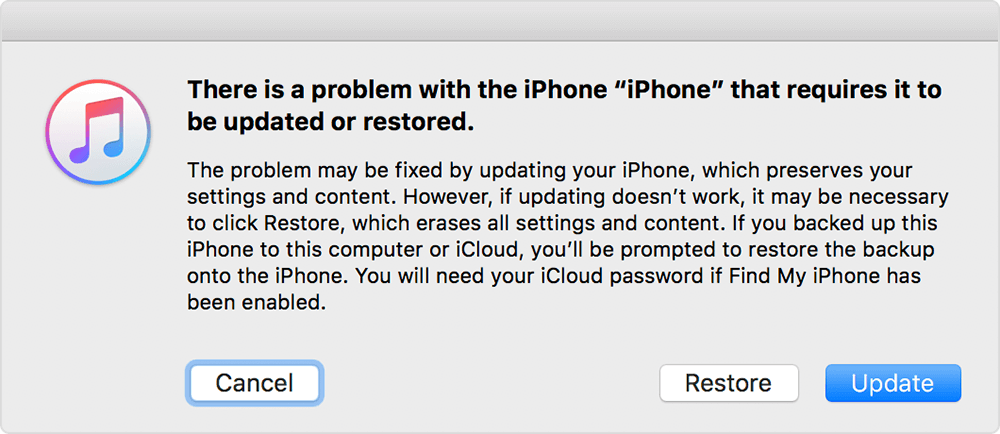 9

Fix iPhone Keeps Restarting with WooTechy iPhixer

If you have tried all the solutions above, but the error of your iPhone keeps restarting still cannot be remove, or you don't want to waste time to try them one by one, then the final but 100% useful solution must come in.

To successfully and quickly fix your iPhone 7/8/X/11/12/13/14 keeps restarting, the best choice is using professional iOS repair software like WooTechy iPhixer. This very powerful tool can get rid of the restarting loop with ease and with no data loss.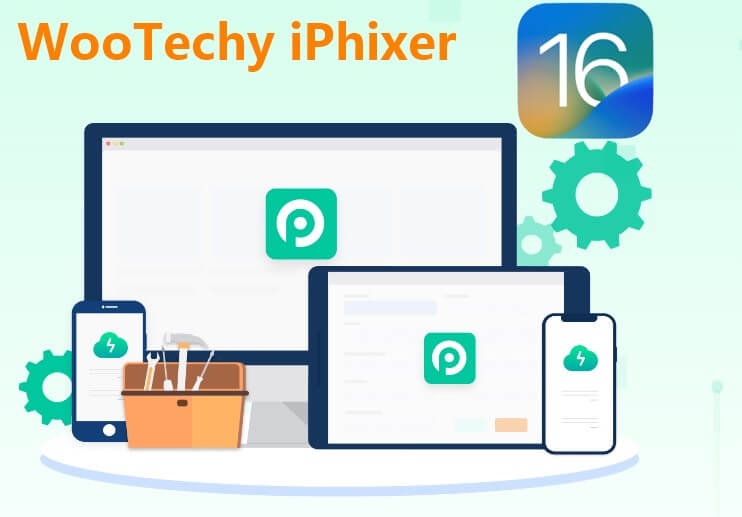 As soon as you use this tool to fix your iPhone keeps restarting issue, you get a work-well iPhone device right away, since iPhixer supports the fastest speed to fix all kinds of iPhone errors.
WooTchy iPhixer Removed iPhone Keeps Restarting Error
Fixs all iOS/iPadOS/tvOS problems, for instance, iPhone stuck in recovery mode, iPhone stuck on preparing update, spinning circle mode, and keeping crashing.

Allows you to easily repair iPhones by yourself and other Apple devices such as iPads and iPod touch.

Available on both Win and Mac, it also supports all models of iPhone device, including iPhone 4 to iPhone 14 and all iOS versions, the latest iOS 16 included.

100% safe and easy to use, no technical knowledge needed, you can succeed in fix all the iPhone errors you meet

Provides other features, reset iDevices and enter/exit Recovery Mode for 100% free with one click.
If you want to make sure you can solve the problem at hand, then you should absolutely look to try out iPhixer. To use this tool to stop your iPhone from turning on and off, then, you simply need to:
1. Connect your iPhone to your computer that has iPhixer installed and ready to use. Once plugged in, start up iPhixer and let it locate your phone. Choose Standard Mode.

2. If your iPhone is recognized, you can click Next button to proceed. Otherwise, follow the on-screen instructions to put your iPhone into Recovery/DFU mode.

3. When you arrive the Download Firmware page, select the firmware you like and click Download button.

4. Finally, click Start button and let the program fix your iPhone keeps restarting issue without data loss.
10

Contact Apple for Support

If none of the above work, then your best bet is to get in touch with Apple support themselves. You can typically arrange to have your phone taken to the nearest Apple store and to have someone look into the problem for you. This is the final option, though, as it means handing over your phone to a third party and waiting for repair.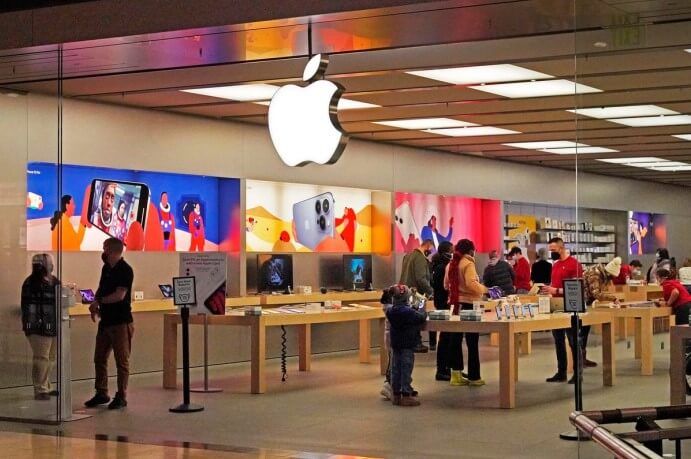 Conclusion
If you wish to get your iPhone working again as good as new, try out the above 10 proven solutions. iPhone keeps restarting problem is usually caused by software glitches, in such a case, you are strongly recommended to use the professional iOS repair software -- WooTechy iPhixer to solve it without any data loss.