Halloween is coming, what will you do on Halloween, for us, it's time to prepare for deocrating our house, making costumes, enjoy fun with our family and friends; While for your iPhone device, it's time to make it fresh. However, What if your iPhone apps stuck on loading after restore?
iPhones, like any brand of mobile devices, have their knotty part. For instance, iPhone apps stuck on loading after restore or transferring from an old iPhone backup, this makes your iPhone applications challenging to access.
You know what, there's no cause for alarm. This article will help to identify the factors that caused this and how to fix the iPhone X/11/12/13/14 apps stuck on loading after restore effortlessly.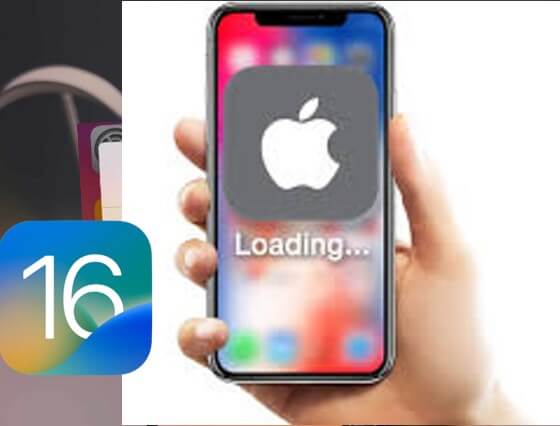 Part 1. Why Are My Apps Stuck on Loading on New iPhone?
There are several possible reasons causing your iPhone apps stuck on loading after restore, they can be:
Network connection When an unusually long waiting is experienced after you have launched the application on your iPhone, it's safe to tell that something is wrong. And that's not far from reach. It may result from a poor connection to a nearby WiFi or the iPhone cellular network itself.

Poor Storage: If your network service is certified firm and the problem lingers, your storage could be another issue to battle. When the storage available on your device is insufficient, your app may not load successfully.

Apple ID issue: Another pressing reason for your iPhone app being stuck on loading on a new iPhone is the Apple ID. When your app is not linked to the Apple ID, such a problem may cause an application to get stuck or stall on loading your iPhone device.

Apple system issue: In some cases, the problem may not be from your end but from Apple's system. To validate if this is the issue, you can visit their website.
Part 2. How Do I Fix My iPhone App Stuck on Loading After Restore?
Having identified the major causes of the iPhone app getting stuck while loading after restore, it's safe to forge ahead and find compelling and working ways of fixing these problems. Let's work you through it. It's short, simple, and effortless!
1

Fix iPhone App Stuck on loading After Restore with 100% Certainty (No Date Loss)

The first method I would like to talk about must be the best one -- using an official and professional third-party iPhone repair tool: WooTechy iPhixer, which is the greatest invention for iPhone devices. This tool supports to fix all kinds of iPhone software problems, including the iPhone App stuck on loading after restore without any data loss.

Moreover, it's pretty easy to handle the whole operation process, since there is no technical steps, anyone can use iPhxier to fix their iPhone errors with much convenience.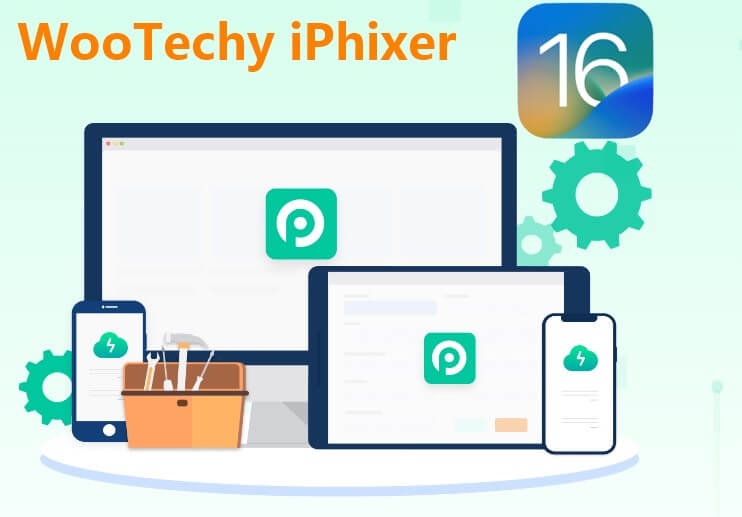 WooTechy iPhixer -- Fix iPhone App Stuck on Loading After Restore Directly
75.000.000+
Downloads
Able to work with all models of iPhone device, range from iPhone 4 to iPhone 14 with iOS 16 supported.

You can also fix other types of iPhone errors, such as iPhone keeps scrolling ip, iPhone blinking Apple logo and more in the fastest speed.

Allow any user to exist or enter recovert mode for 100% free without costing any cent.

Unlike iTunes, iPhixer causes no data loss and leads to no errors, which is the most useful alternative of iTunes.

iPhixer also can be used to fix any types of iPad software issues, such as iPad boot loop, iPad ghost touch.
Easy steps to fix iPhone App Stuck on Loading After Restore:
Step 1 Launch WooTechy iPhixer tool and connect your iPhone to your computer using a USB-C lightning cable. Make sure that your device is unlocked for it to be recognized. Select the Standard Mode and click Next.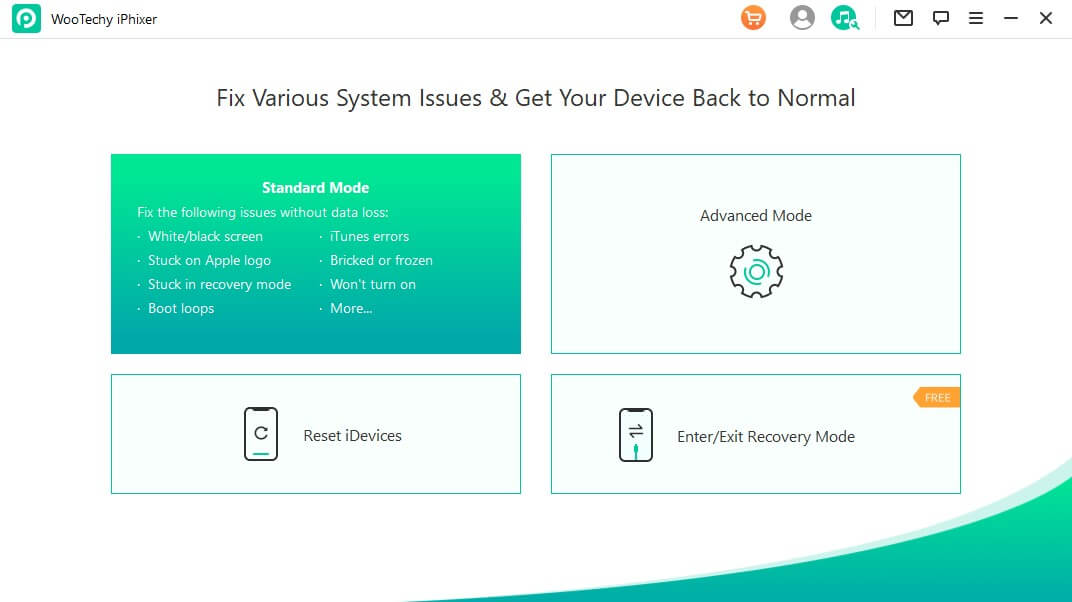 Step 2 The next step is to download the firmware. For this, you will have to choose the device model and firmware version from the given dropdown menu and click Download.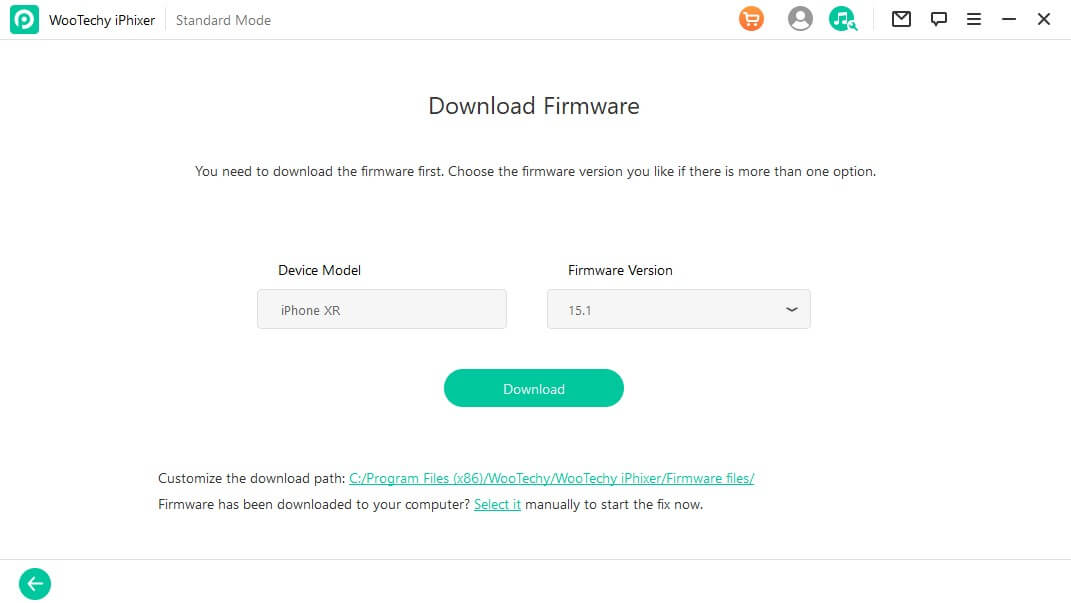 Step 3 Once the firmware has been downloaded, you can commence the repairing process by clicking Start. During the repairing process, make sure you don't disconnect or use your device; otherwise, it will mess up your device and further complicate things.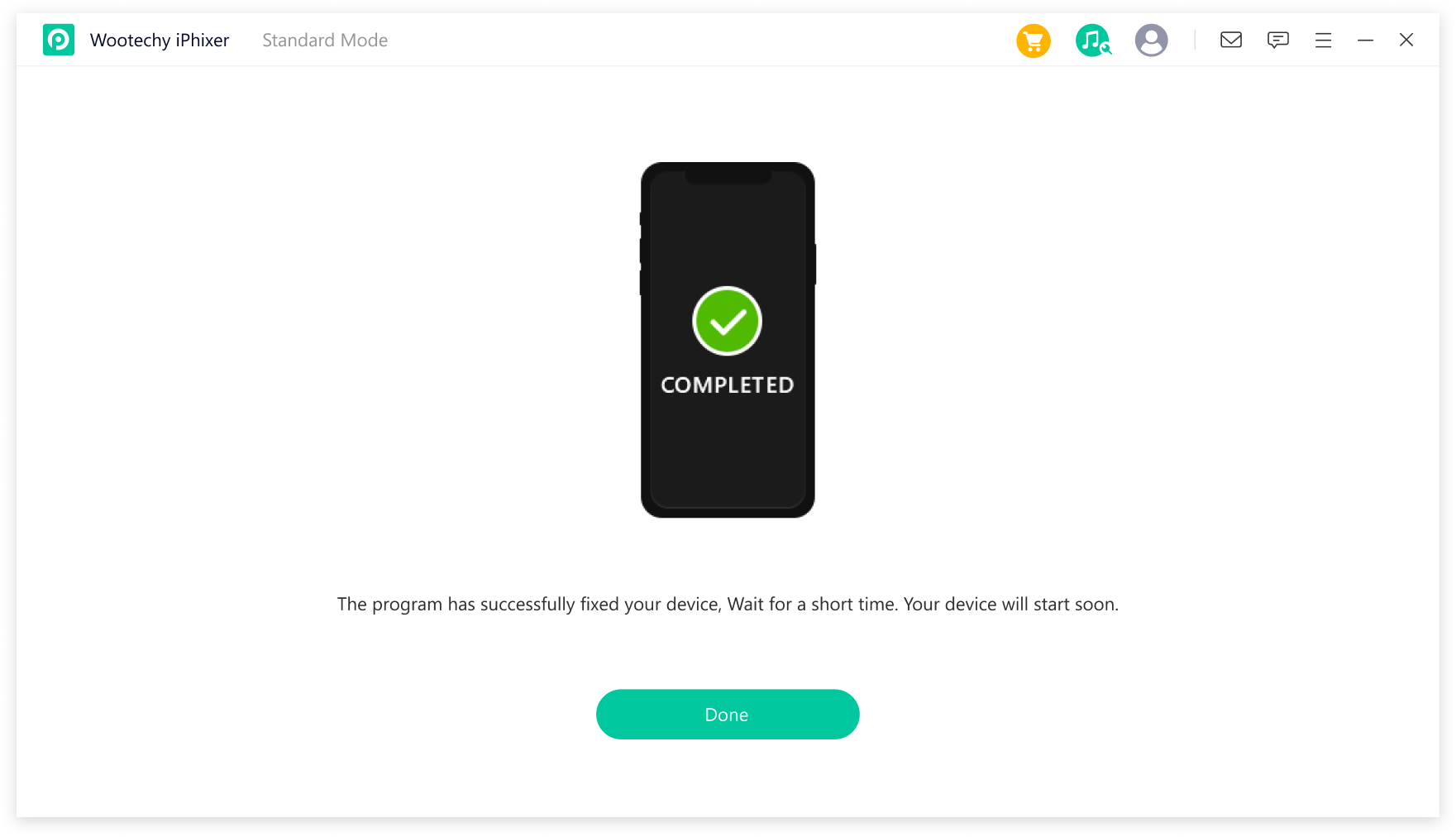 After the process to finish, your iPhone apps stuck on loading after restore should be solved.
2

Check Your Network Connection

Sometime, it's your network connection that is too poor to make your apps load normally, so you need to check your iPhone network connection, or connect your iPhone with stronger and more stable WiFi environment.
Go to your Settings.

Ensure the Airplane mode toggle reflects color in white; if otherwise (i.e., in green toggle)

Click on the toggle to turn off the Airplane mode.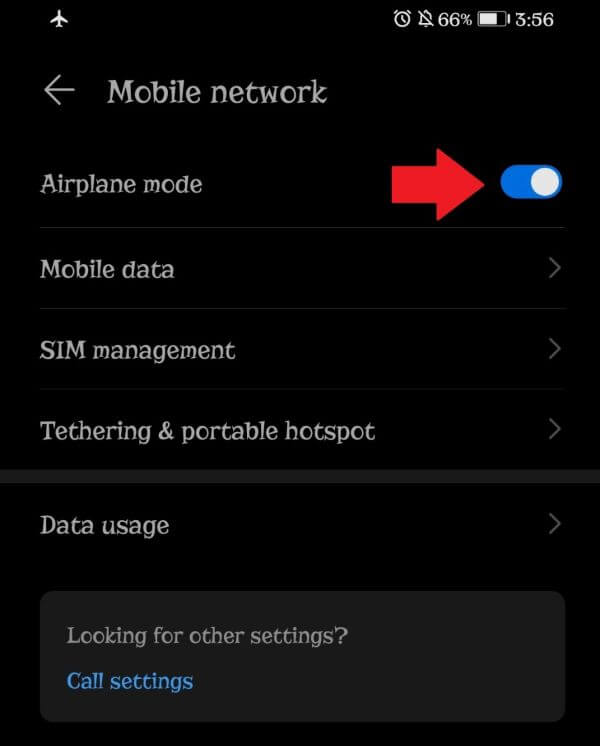 When the Airplane mode has been deactivated, your iPhone device will be able to automatically reconnect to any nearby WiFi or that of your cellular network.
3

Check Your iPhone Storage to Fix iPhone Apps Waiting after Restore

Go to your Settings > General > iPhone storage. This gives you the analysis of your available storage space and the application occupying a more significant chunk of your storage.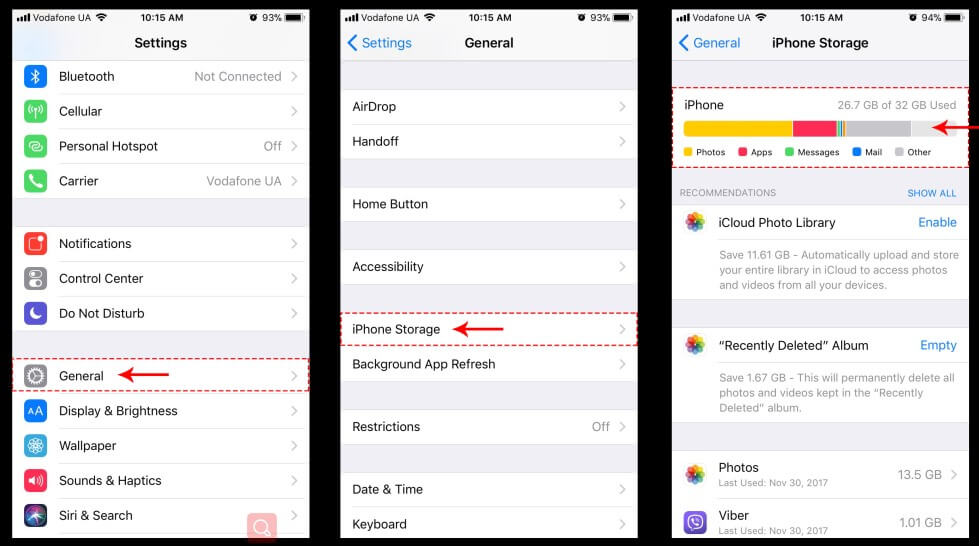 To get sufficient storage, clear apps you no longer need, back up your photos and videos through iCloud and delete files that are not useful.
Once you're done effecting that, Reinstall the apps.
4

Close Running Apps in the Background

Generally speaking, if you launch up too many iPhone applications simultaneously, this will cause your iPhone operate slow down or even won't turn on. Thus you need to close unnecessary iPhone apps in the background.
Double-click the Home button. Then, eliminate all the running apps.
5

Restart Your iPhone for Apps Stuck on Loading after Restore Issue

For different iPhone models, there are different ways to restart them:
Restart iPhone 8/X/11/12/13/14:

Press and hole Volume UP or Down button and Side button until you see side to power off appears. Just Swipe it. And wait 30 seconds, press and hold the Side button until you see Apple logo to turn on the iPhone device.

Restart 6/7/8, or SE (2nd or 3rd generation):

Press and hole Side button until you see side to power off icon appear on the screen, swipe it. In 30 seconds later, press and hold the Side button again until Apple logo shows up.

Restart iPhone 5 or Earlier:

Press and hold the Top button until the side to power off icon appears, drag it. Press and hold the Top button again in 30 seconds until you see the Apple logo.
6

Update All Your iPhone Apps

If your iPhone apps stuck on loading after restore, then trying updating all your iPhone Apps should be an available solution.

Just navigate to your App store, tap your account, you can see Update All icon on the middle screen, just click it.

Note

Make sure your iPhone has

enough battery

and is

under stable WiFi environment

, so that your App update process can be complete normally.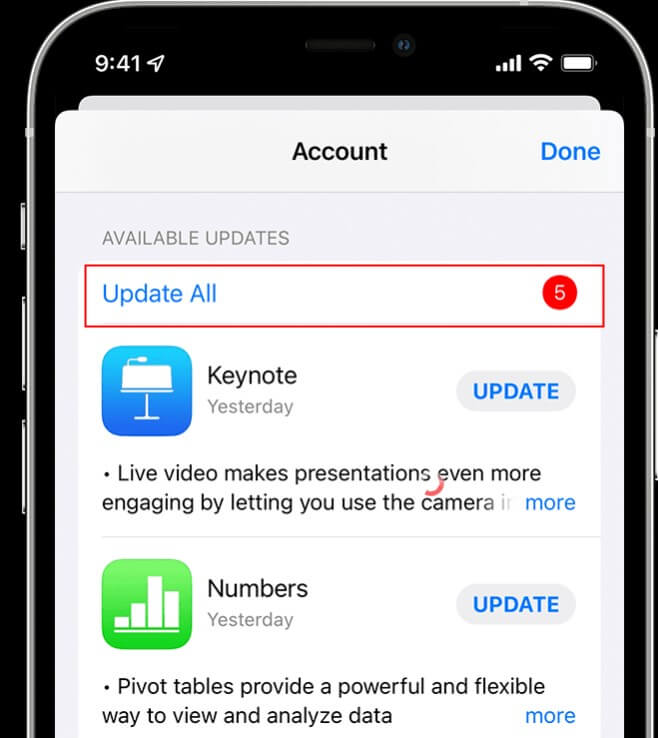 7

Update Apps in iTunes Library and Sync Your iPhone

You may also update your iPhone App in iTunes Library to solve your iPhone apps stuck on loading after restore.
Connect a 2.0 USB cable to your iPhone and computer. Then, launch iTunes on your computer.

Navigate through to your Library. Click on Update to update your apps, then click on sync to effect sync on your iPhone.
8

Change to Another Language on Your iPhone

Change your iPhone setting to another language, this can force the Spring Board to reboot.
Launch the Settings icon

Then go to General, Scroll and click on Language & Region.

Select another language and revisit the apps stuck on your iPhone.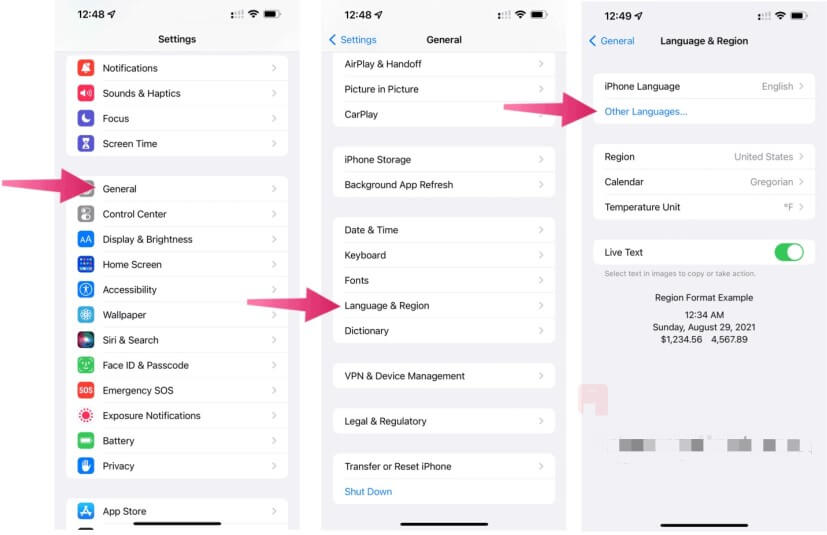 9

Resign into Your App Store

If your apps grey out and it's difficult to delete them after restoring from iTunes or iCloud backup. Then you can try to resign your App Store on iPhone, since the apps will be downloaded again after you resign the App Store.
Log out on the App store. Then, resign into your App store again. By doing this, the stalling apps will be downloaded again.
10

Reset All Settings

If your iPhone systems get wrong, then this will cause the iPhone apps stuck on loading after restore issue. You can solve this issue through resetting all settings.
Go to Settings > General > Reset > Transfer or Reset iPhone.

And then click Reset All Settings twice to get this done.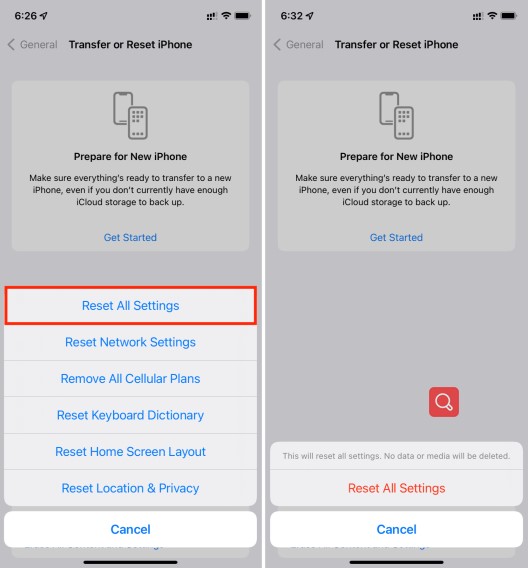 Part 3. Should I Upgrade to iOS 16?
Yes, that will be perfect! Once your software is too old for the application you're trying to download, the apps may not work. You must upgrade to another iOS version, maybe from iOS 15 to iOS 16. To do this,
Click iPhone's Settings > General > Software Update.
Tap Upgrade to iOS 16 button shown up on the screen.
Then select Download and Install, or you'll be directed to update your iPhone to iOS automatically. Enter your passcode if prompted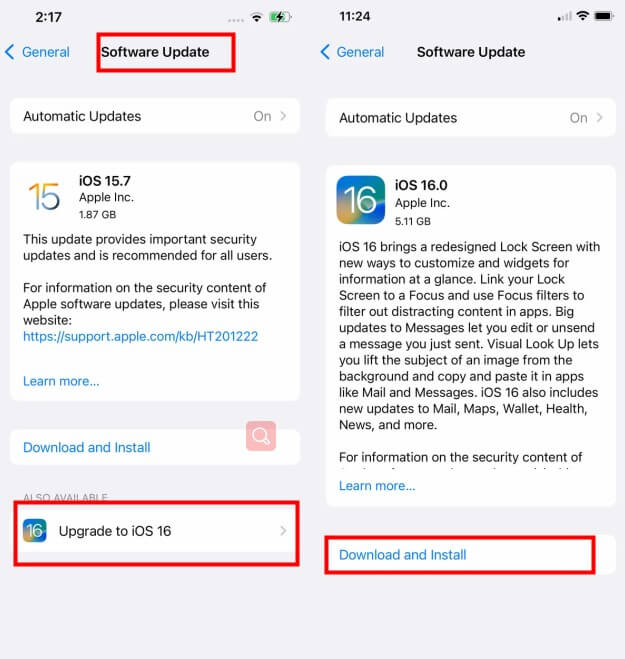 Conclusion
Well, this article share with you top 10 useful methods to fix your iPhone apps stuck on loading after restore issue. Now your iPhone should be used normally. Don't forget to keep WooTechy iPhixer, in case you have any other needs on iPhone software problems one day.
We at Wootechy believe the solutions mentioned above would help you scale the hassle of your iPhone apps stuck loading after restore. However, if you have other working recommendations, we would love to hear from you!