You might be wondering what to do when your iPhone is charging slowly. Most phones charge lightning quick when they are first bought. However, over time, your phone can start to charge slower and slower.
Part of this has to do with age, but there are other reasons why your iPhone's charging slowly. We'll discuss how you can fix this problem and get your phone charging normally again. So, keep reading the rest of this post.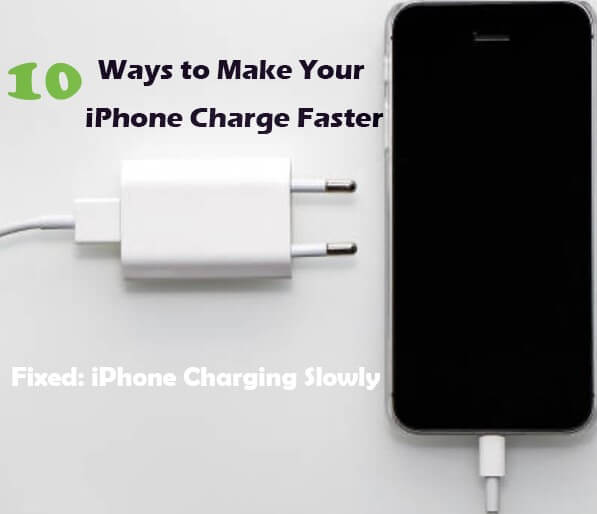 Part 1. A Quick Word on iPhone Charging Slowly
1. How Long Should an iPhone Take to Charge?
Normally, your iPhone shouldn't take too long to charge. However, depending on a few different factors, your phone will take longer or shorter to charge. If you are charging your phone from zero percent, it can take anywhere from two to four hours to charge completely.
If you are charging your phone from fifty percent, it can take a much shorter one to two hours to charge. Finally, if you have a newer fast lightning charger, charging your phone can take an hour or even 30 minutes if the battery is partially full.
2. Why Is Your iPhone All of a Sudden Taking So Long to Charge?
But what if your phone is taking longer than the typical two to four hours to charge? If your iPhone takes forever to charge, more than four hours, there could be a few different issues going on.
One of the most common problems is a blockage of your phone port. If your charging port is clogged with dirt or other debris, then your phone won't charge up. Alternatively, your charger could be damaged, the voltage could be too low, or the iPhone system gets corrupted.
Finally, the problem could be with your phone battery. If the battery in your phone is old it might not be charging well, and you will need to get a new battery.
Part 2. How to Fix iPhone Charging Slowly/Taking Forever to Charge
In this section of the post, we'll talk about the best ways to fix an iPhone charging slowly. Some of these fixes are simple, while other solutions might require a few extra steps.
1

Check Lightning Cable and Port

The first thing you want to do is check your lightning cable and your charging port for damage and debris. Check your cable first and look to see if anything is wrong with it. If you see exposed wires or bends in the cable this could be impacting charging time.

Also look at the part of your cable that goes into your phone. If there is dirt or damage on this part of the cable it won't work and you will need to get a new charger. If there is nothing wrong with your lightning cable, check your port. Make sure there is no dirt or dust stuck in the port of your phone. If there is dirt stuck in your lightning cable, use a brush or something thin to get the debris out. Be gentle and remove anything that is interfering with your phone charging.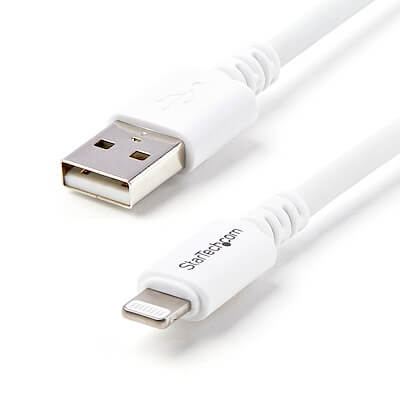 2

Update All Apps and iPhone

If the issue isn't with your lightning port or charger, try updating your apps and iPhone as outdated apps or OS can make iPhone charge slowly for unknown reasons.

Check to see if your iPhone software is up to date. Go into your Settings, then click on General. From here you can check if there is a new update. If there is a click on the words Software Update, then start the download for your new iOS software and let your phone reboot.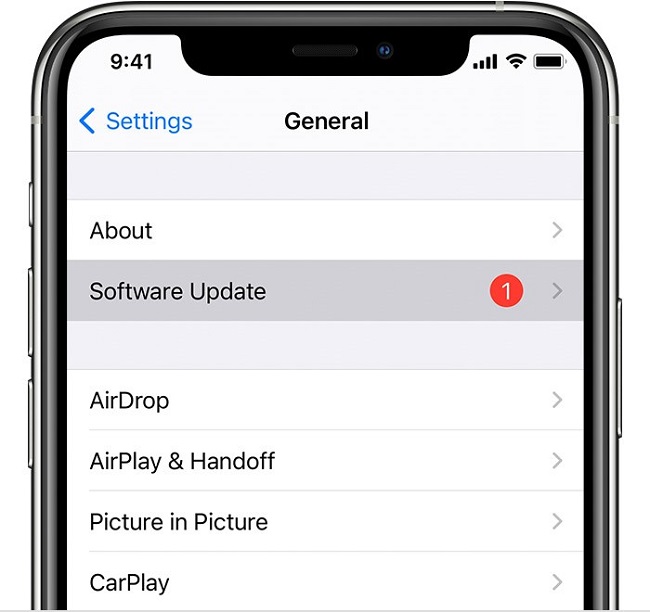 If your phone is updated, then try updating all your apps. Head to the App Store and then go to your profile on the app store, which is at the top of the page. Then you should be able to see all your apps. Click on the apps that you want to update and let the updates download.

3

Reset All Settings

Another option you can try is resetting all your phone settings. This will remove some bugs leading to your iPhone charging very slowly.

Go into iPhone's Settings, then go to the General settings. From here you will want to press on something that says Reset.

Once you hit the reset button scroll down to something that says Reset All Settings. Click on these words and confirm that this is what you want to do. Then all your settings will be reset.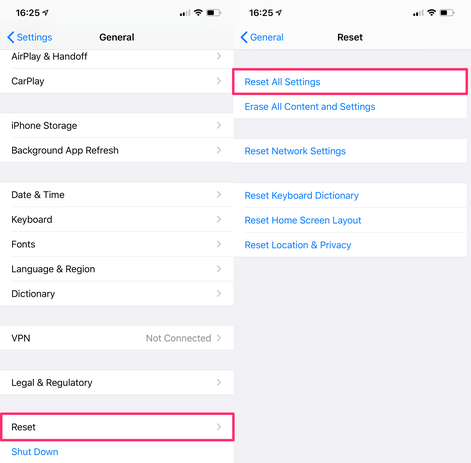 4

Repair iPhone With Professional Software

If after the above solutions, your iPhone is still charging slowly, then there is wrong with the device internal system. In this way, we recommend a professional iPhone OS repair program – WooTechy iPhixer to resolve it. It is able to fix all iPhone charging-related issues including iPhone taking forever to charge, won't charge and battery draining fast through re-downloading the firmware for your device. Above all, you won't lose any data after the repairing. Moreover, this tool supports all iPhone models and iOS versions. So no matter which iPhone you have, you can use it.

Here are the steps to fix iPhone charging slowly easily:

Download Wootechy iPhixer to your computer and then open this program on your Windows or Mac computer. After that, plug your iPhone in with a USB to connect it to your computer.

Click on a repair mode to fix your iPhone charging slowly. We recommend using the Standard Mode to fix any issues related to your iPhone.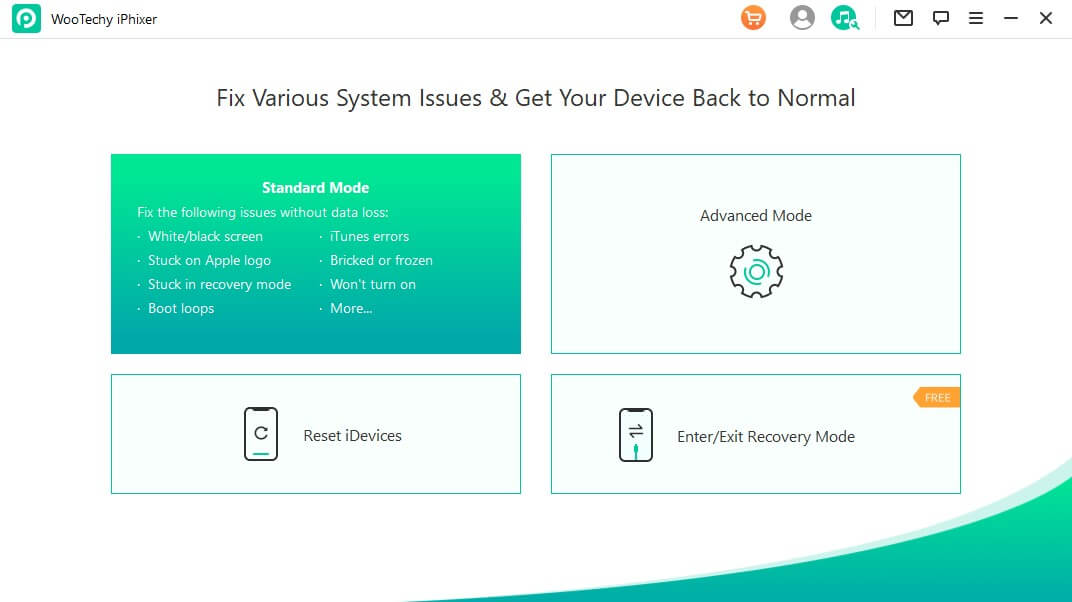 Download the correct repair firmware for your iPhone model. You can scroll through the options on the page.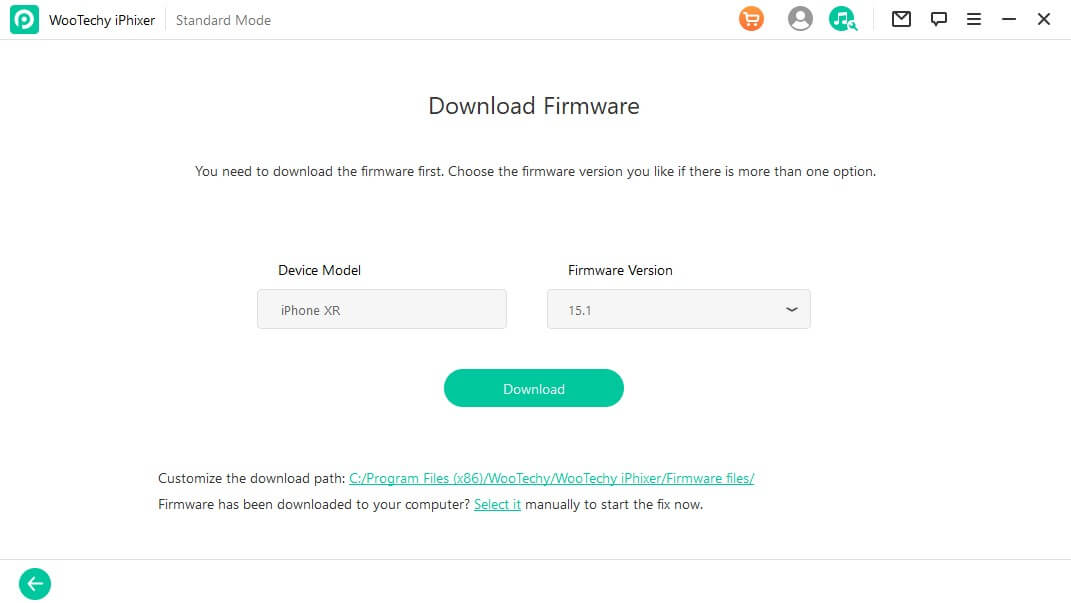 Finally, click Start option to repair your phone and let it fix your phone for you.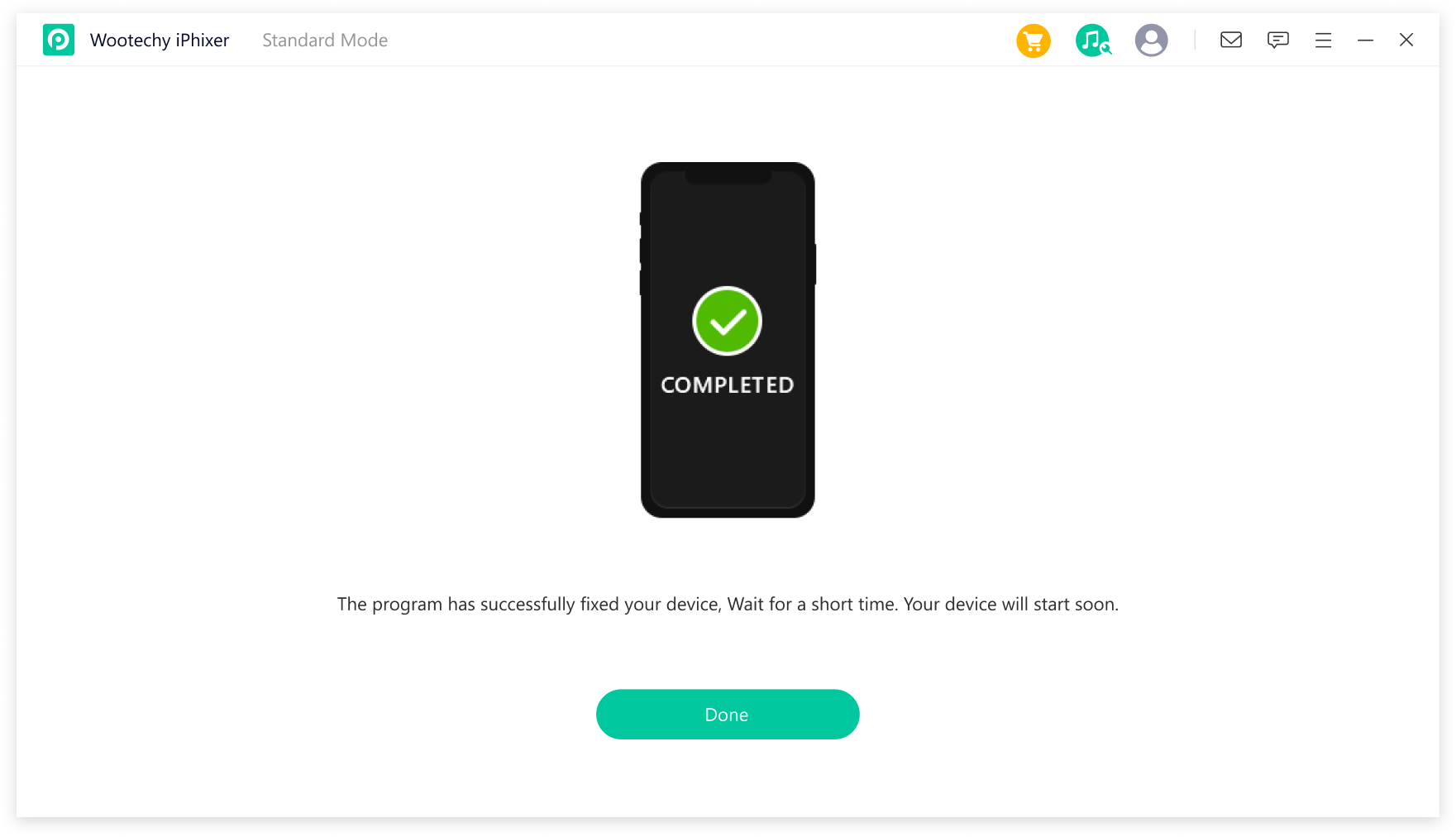 5

Replace Battery

Finally, as a last resort, you can get your battery replaced by a professional. In some cases, your phone won't be fixed by simply updating or resetting your phone. The problem could be with your hardware. Make sure you have tried all the other fixes we have mentioned. If your phone still won't charge right, then bring your phone to a professional or look online for a reputable repair shop.
Part 3. 5 Suggestions to Charge Your iPhone Faster
1. Use a Wall Charger
The best way to make sure that your phone will charge fast is by using a wall charger. This will ensure that there is plenty of voltage and that your phone will get the electrical charge it needs. You could plug your phone into other devices or your car charger but this will increase the time it takes to charge your phone.
Make sure that the wall charger you are using is compatible with iPhones. Ideally, your wall charger should be made by Apple. If you are using a third-party charger, make sure it has a high wattage.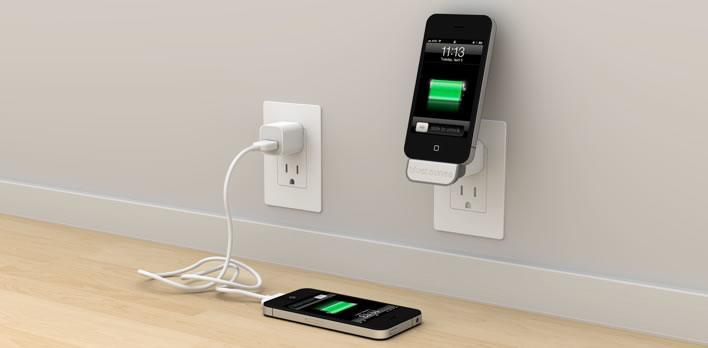 2. Turn On Airplane Mode While Charging
Your Wi-Fi and cellular network could be draining your battery as you try to charge your phone. Follow our steps to use airplane mode while your phone charges.
Swipe down on your phone screen, then look for the airplane icon. Tap on the airplane icon to turn on the mode. This will help your phone charge much faster.
Or you can go to Settings and find Airplane Mode to turn it on.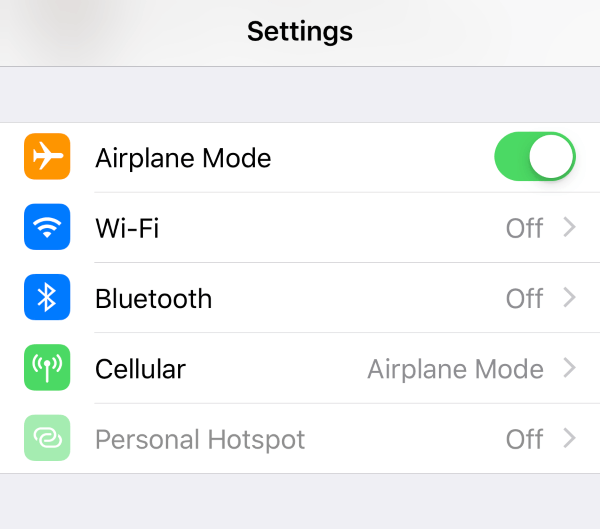 3. Turn Down Screen Brightness
Another setting you might want to tweak is your screen brightness. If your screen brightness is all the way up this can drain your battery fast, especially as you try and charge it.
Swipe down on your screen, this will let you quickly look at some of your phone settings. Your screen brightness can be lowered by going to the sun icon. Press on the bar above the sun and lower the brightness by dragging your finger down the bar.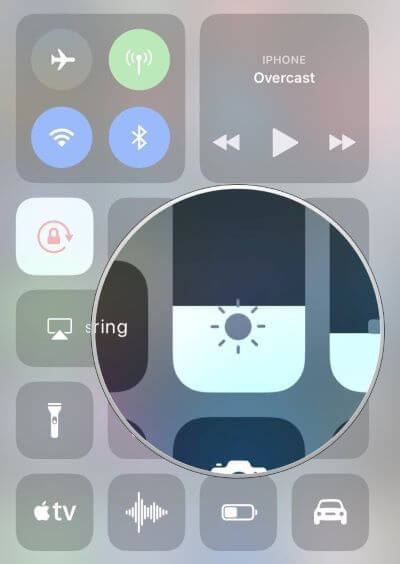 4. Turn Off Notifications
Notifications keeping turning up can also make your iPhone charge slowly. Therefore, you had better turn them off when charging.
Go into the Settings on your home screen, then scroll down. You want to click on the words that say Notifications.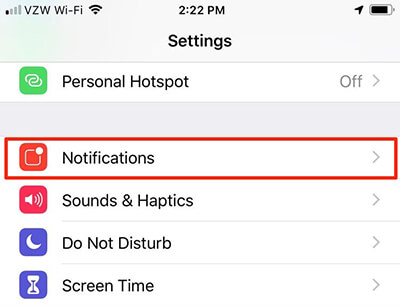 Once you are in your notification settings, you will select which apps can give you notifications. Click on apps that you want to turn off your notifications for.
5. Turn Off Background App Refresh
Finally, we suggest turning off background app refresh if you want your iPhone to charge faster. Background app refresh will make your apps more active as you charge your device, so you want this setting turned off.
Go into Settings again and go down to the General.
Click on the words Background App Refresh.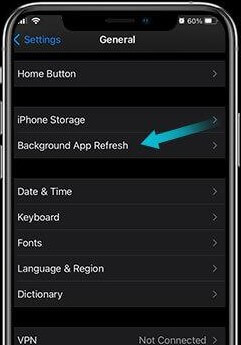 After you have clicked on this, you can turn off this setting. There is an on and off icon next to it. Disable it till your phone is done charging.
Conclusion
There are many reasons why your iPhone might be charging slowly. In this post, we talked about why this may be happening and what you can do to fix your phone. Read through each of our solutions so you can get your phone working correctly! There is nothing worse than an iPhone charging very slowly, and our fixes and tips will help you!