iPhone has a user-friendly iOS operating system but iPhone echoing still may occur. For instance, you're talking to a friend or trying to close a business deal. But all you could hear is your voice coming back to you in a delayed motion. This inconvenient jittering you experienced is your iPhone echoing.
iPhone echoing may occur for reasons like silent sound settings, uncleaned mic, and speaker, carrier setting, and poor reception of the area.
Regardless of the problem, it is possible to fix your echoing calls but some fixes might take longer than others. Let's dive in deep to find out common reasons why your iPhone is echoing on calls and how this issue can be resolved.
How to Prevent iPhone Echoing
There might be several reasons for the iPhone echoing but it can be easily prevented once you understand what caused it in the first place.
Some of the common causes of iPhone echoing on calls and how to prevent them are discussed below.
1

Remove iPhone Case

The common mistake that people often make is buying an iPhone case that doesn't fit their phone model. For instance, a case made for iPhone pro won't fit iPhone 11. Make sure when you buy a case it is for the same iPhone series.

While you are on the speaker make sure your case is not covering too much area around the microphone. For the very same reason, it is best to keep your hands and fingers away from the microphone so you can prevent your phone from echoing on calls.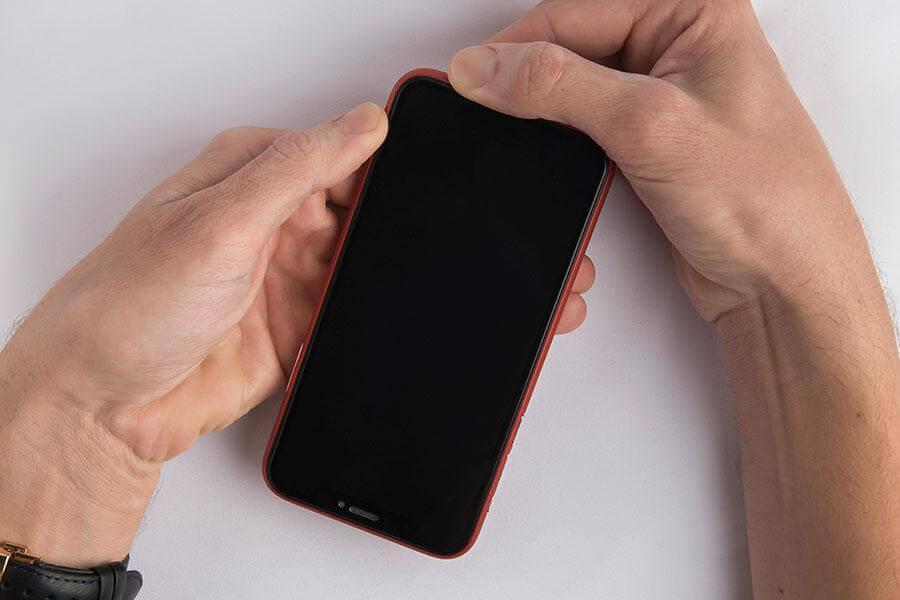 2

Switch the Speaker On and Off

Another way to prevent iPhone echoing can be to turn the speaker on and off on your phone. You can do this by pressing the speaker icon on the right of your iPhone. Speaker on-off is the most common cause of iPhone echoing on calls as the caller's voice can echo coming back to the microphone from the recipient's speaker.

This instant fix can be done multiple times to avoid iPhone echoing on calls. It can solve the problem temporarily or even permanently but if this doesn't work then there might be another reason.
3

Move Around When iPhone Echoing on Calls

Sometimes the echo you experience on your iPhone is not due to the problem with your gadget but with your location. This often happens due to poor reception or not enough bars on your iPhone. You'll probably hear iPhone echoing on calls every time you are in an area with poor reception.

The easiest way to solve this problem is by moving around with your phone. Try to find a location where you can catch a strong signal from your service provider or try to find a spot where you experience no more echoing.
4

Clean the Receiver and Speakers

Keeping the receiver and speaker clean at all times can help prevent iPhone echoing. Remove all the films, coatings, and cases before you clean your iPhone. The speaker and receiver area should be cleaned with a soft-bristled brush to avoid any damage.

Make sure the cleaning brush is not wet and doesn't damage your speaker or receiver. Blowing air in your speaker and receiver is not a good idea because it might damage the sensors permanently.
5

Switch to Headset or Speaker

As mentioned above if your speaker causes iPhone echoing on calls, try to switch it on and off. But if the problem persists, switch from the speaker mode to your headphone. Using headphones may lower the speaker volume which might stop the echo instantly.

But the scenario can be reversed if you hear your iPhone echoing while wearing a headset. Now remove the headset and try to take a call on the speaker. This usually solves the echoing issue if the culprit is the headset. If neither case helps, then the problem is yet to be resolved and it's time to move on to the next solution.
6

Restart Your iPhone

Restarting your iPhone may refresh your software or fix an issue that was just due to an iOS system error. This is not a magic trick but seems like it can solve any problem as it is one of the most common approaches taken to fix iPhone echoing.

To restart iPhone X/11/12/13, press and hold either volume button and Side button until the slider shows up, then slide it to turn your device off and after a while, press the side button to turn iPhone on.

To restart iPhone 6/7/8/SE, press and hold the Side or Top button until the slider pops up, then slide it to power your device off and press the same button to power iPhone on.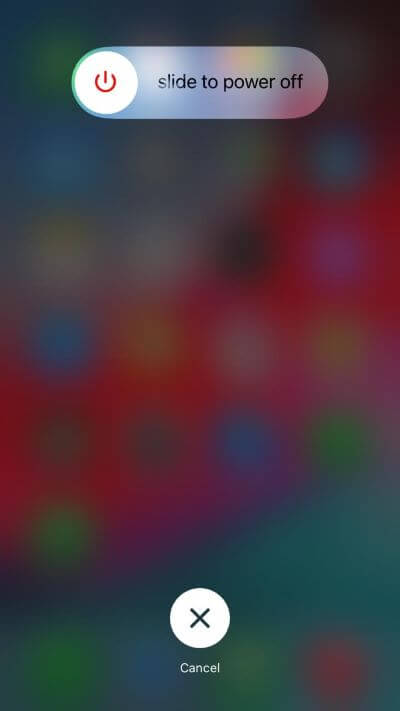 Now that you have restarted your phone try making a call and see if the echo has completely gone but if it happens again you might want to consider our next solution to prevent echoing.
7

Fix iPhone Echoing Bugs Without Data Loss

If you've tried doing all of the above and still can't get rid of the echo on your phone, fret not. This might be due to a bug in the iOS software and you might want to try a more definitive solution by using WooTechy iPhixer. This tool can fix various iOS problems including iPhone echoing. It is easy to use and can save tons of time without data loss.
Why use iPhixer to fix your iPhone
75.000.000+
Downloads
Compatible with all iOS versions including the latest iOS/iPadOS 15.

100% secure and doesn't invade your privacy.

Easy to use with the support of a professional team.

Fix all iOS issues efficiently without contacting the Apple store.
Here's how you can fix iPhone echoing with iPhixer, all you need to do is:
Open iPhixer on your Windows or Mac computer and connect your iPhone to the computer. Make sure your iPhone is unlocked for the software to recognize it. Choose the Standard Mode to continue with the process.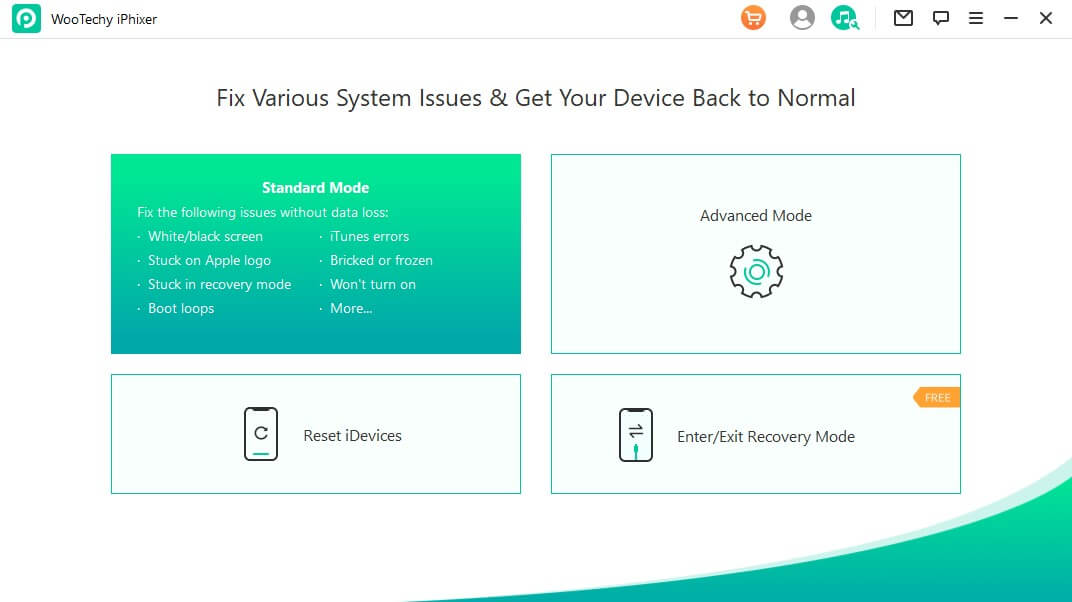 At this step, you will be asked to click the Download button to get a working firmware for your iPhone to stop the iPhone echoing trouble.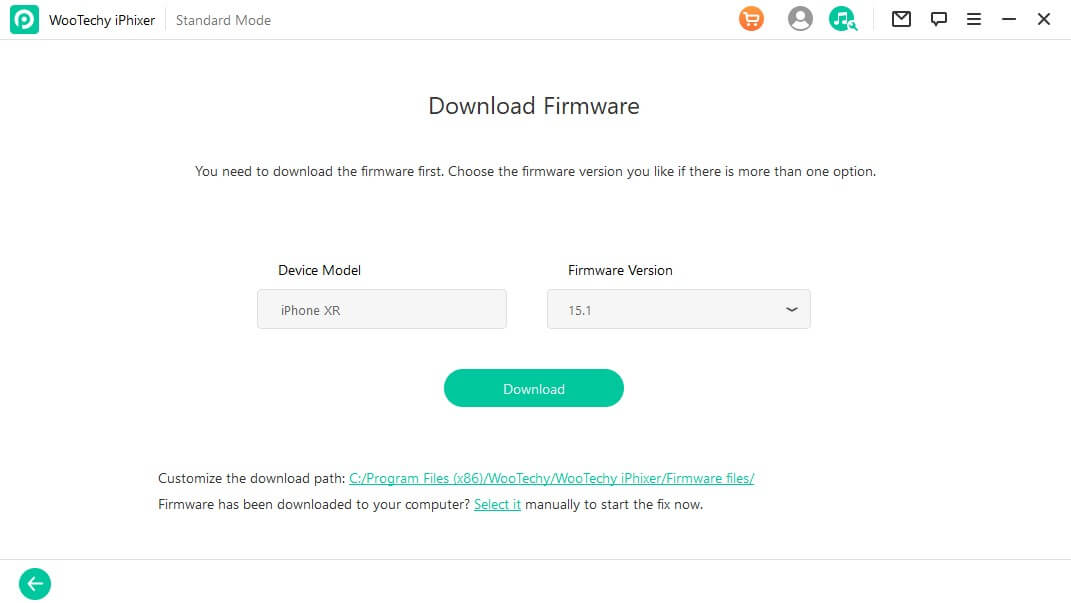 Press the Start button and fix your iOS issue. Make sure your device is connected at all times. Once the issue is fixed, your phone will restart automatically.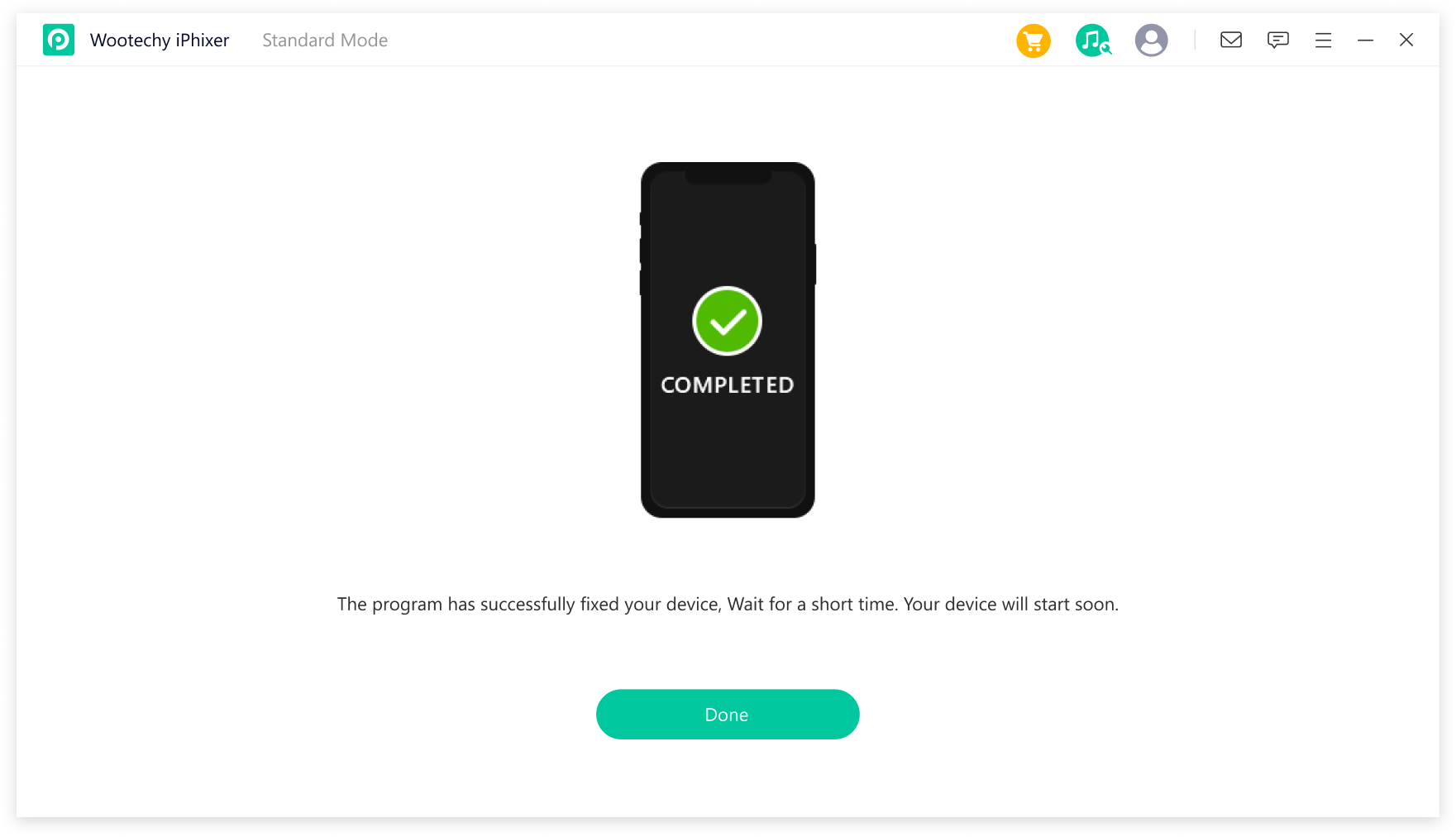 8

Reinsert SIM Card

Ejecting and reinserting the sim card helps with issues that may occur due to your wireless service provider and in some scenarios, it can also help fix the iPhone echoing on call.

It is a simple process. All you have to do is use a pin or an ejecting tool to pull out the sim card tray and take the sim out and reinsert it after cleaning it with a soft cloth. Now switch on your phone and make a call to check if your iPhone echoing issue has been resolved or not.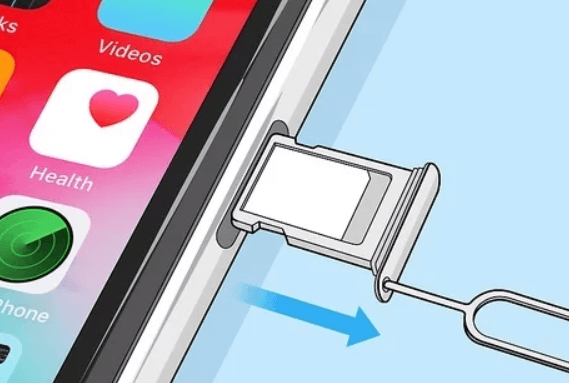 9

Reset Network Settings

Reset network settings on your iPhone can also help get rid of the constant echo sound if the above methods won't do. Resetting your network might be the answer to your iPhone echoing. It will delete unused networks, passwords, and glitches that might be affecting your iPhone echoing during calls.

To reset network settings, go to Settings > General > Reset Network Settings.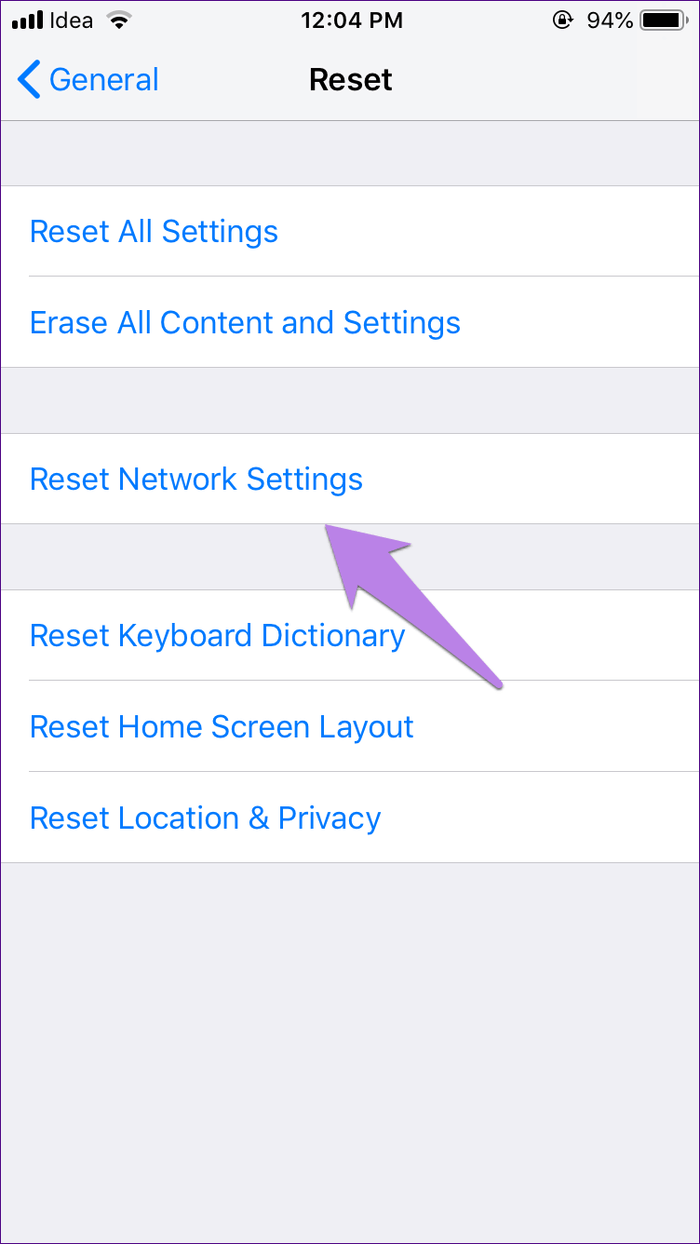 10

Check Carrier Settings Update

Carrier setting update is important to upgrade the software on your iPhone by Apple or your wireless service provider. Upgrading the software can fix the echoes your iPhone has been experiencing lately. An update is also important to seamlessly connect phones with wireless devices, other applications, and boost performance.

To check if the update is available, go to Settings > General > About and click Update to start the process.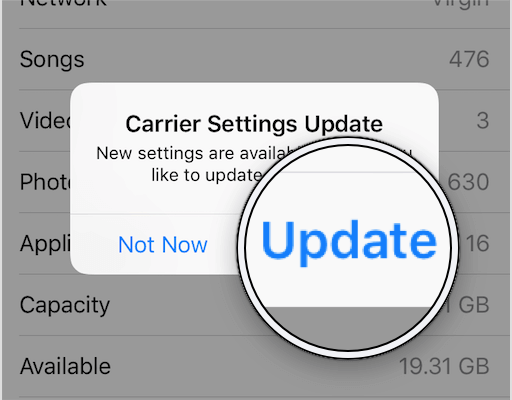 People Also Ask: How Do You Stop Your iPhone from Echoing on FaceTime?
The first thing to do while chatting with your loved ones on FaceTime is to lower the volume of your speaker, so your voice doesn't come back echoing from the receiver's speaker echoing through your microphone. If that doesn't fix the issue, above is a comprehensive guide to some of the common causes and solutions you can prevent your iPhone echoing on FaceTime calls.
Conclusion
Try the above solutions the moment you come across an iPhone echoing while speaking to your loved ones on speaker or headphones. Apple has many useful functions but its software or hardware doesn't come problem-free. The above tips and solutions, using WooTechy iPhixer in particular, will help you resolve iPhone echoing during calls.