I use my iPhone 13 pro for two days and the screen gets pink for a few seconds and then reloads. It always happens, so I can't use it. Why?
Apple outclasses itself with every production and new release. An example of a long line of exceptional mobile devices is the iPhone 13. As outstanding as this device is, it is not above glitch. The glitch being talked about in this article is iPhone pink screen.
Issues with this iPhone pink display have been by many users on Reddit, Quora, Apple support forum, and all over the internet. These users have not only complained of iPhone pink screen glitch, but they have also complained of iPhone pink screen restart. Find out more below on the best iPhone pink screen fixes.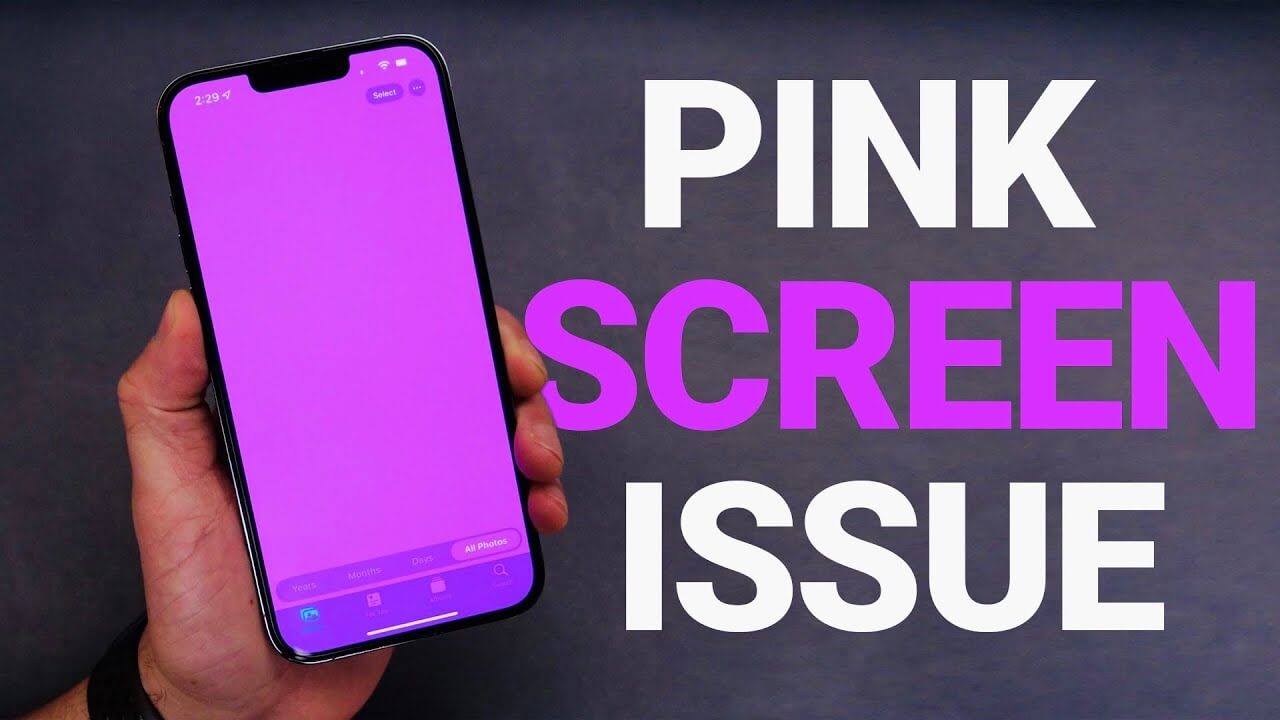 Part 1. Why Does Your iPhone Screen Turn Pink?
Based on Apple's response on social media, the problem is not the hardware. In their response on a Chinese social media platform, Weibo, Apple has suggested that the glitch is often caused when the iPhone system is locked. Hence, iPhone X/11/12/13/13 pro/13 pro max pink screen may occur if your device is old or the system has developed some problem.
However, one cannot totally rule out the possibility of a hardware failure. The reason is that if the iPhone screen is faulty, it can lead to the iPhone pink screen of death.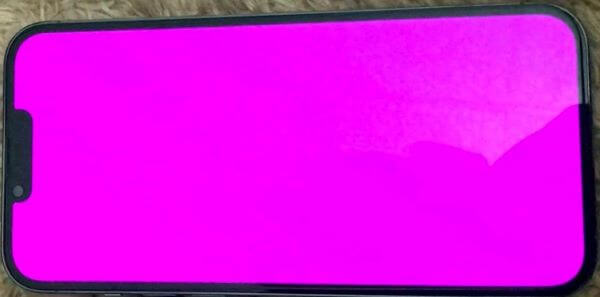 Part 2. How Do You Fix the Pink Screen on Your iPhone?
This article has proffered two main solutions for the iPhone pink screen of death. But under the two main solutions, there are five different approaches to fix the issue.
1

Apple Recommended Fixes (Tried by Users but Failed)

The approaches below are the Apple recommended fixes targeted at correcting their believed cause of the iPhone pink screen. Some users report they don't work, but you can still have a try.
a. Force Restart iPhone
One of the most effective solutions to software glitches is restarting the gadget. But the screen may not be accessible when the iPhone pink screen is on. Hence, you can force restart your iPhone X/11/12/13, as shown below.
Press and let go of the Volume Up and Volume Down buttons one after the other.
Then, press and hold the Side button till you see the Apple logo.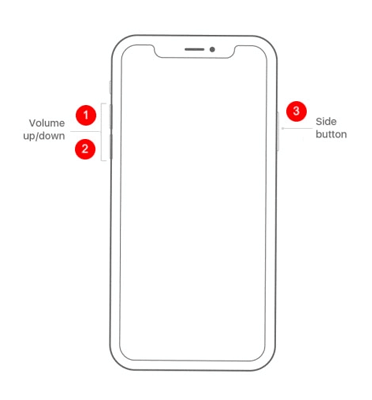 b. Check iPhone Apps Update
An outdated application on your device can cause a software issue leading to iPhone pink screen. Below is how to check for it.
Open your iPhone's App Store. Click on your profile.
You can begin to update the apps one by one or use the Update All feature.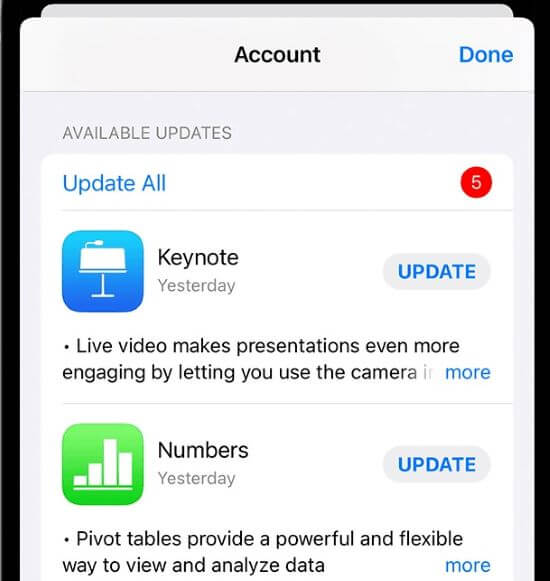 To delete a problematic app, long-press the app's icon and click on Delete.
2

More Advanced Solutions (Tested Successful)

The approaches below have a better success rate than Apple's suggested methods.
a. Best iPhone Pink Screen Fix
At most cases, iPhone pink screen is caused by software glitches. In this way, you have to use professional iOS system repair software. WooTechy iPhixer is a software repair tool for fixing all your software and iOS issues. It is better than Apple's generic features because it prevents data loss after fixing iPhone pink screen glitch. Without the aid of an expert, you can easily use it from the comfort of your home.
iPhixer – The Best iPhone Pink Screen Remover Program:
75.000.000+
Downloads
Resolve all iPhone screen problems including iPhone pink screen of death, black screen, white screen, etc.

Support all iPhone versions including the latest iPhone 13 regardless the iOS versions.

With a 100% success rate, it can definitely fix the issue with the fastest speed.

Better than iTunes restore ways, it won't give rise to any errors and data loss.
4 Easy-to-use Steps to Fix iPhone Pink Screen:
Download and install iPhixer. Open it, then pick a repair mode, preferably the Standard Mode, because it helps prevent data loss. Connect your phone to your computer with the aid of the appropriate lightning connection cable.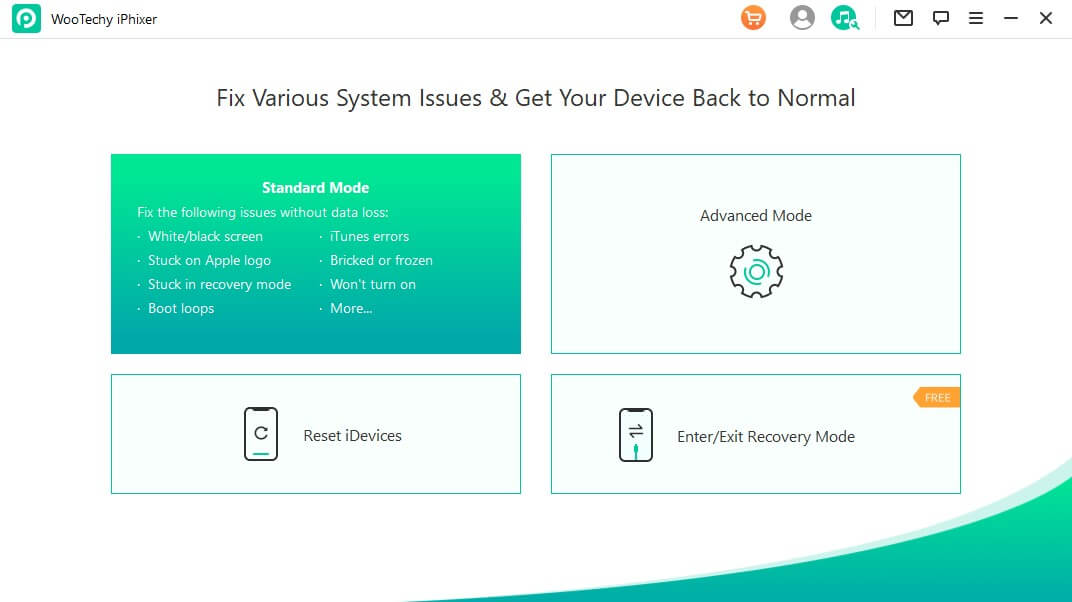 Clicking on the Next button that appears at the bottom of your screen. You will then get instructions on how to put your iPhone into Recovery or DFU mode.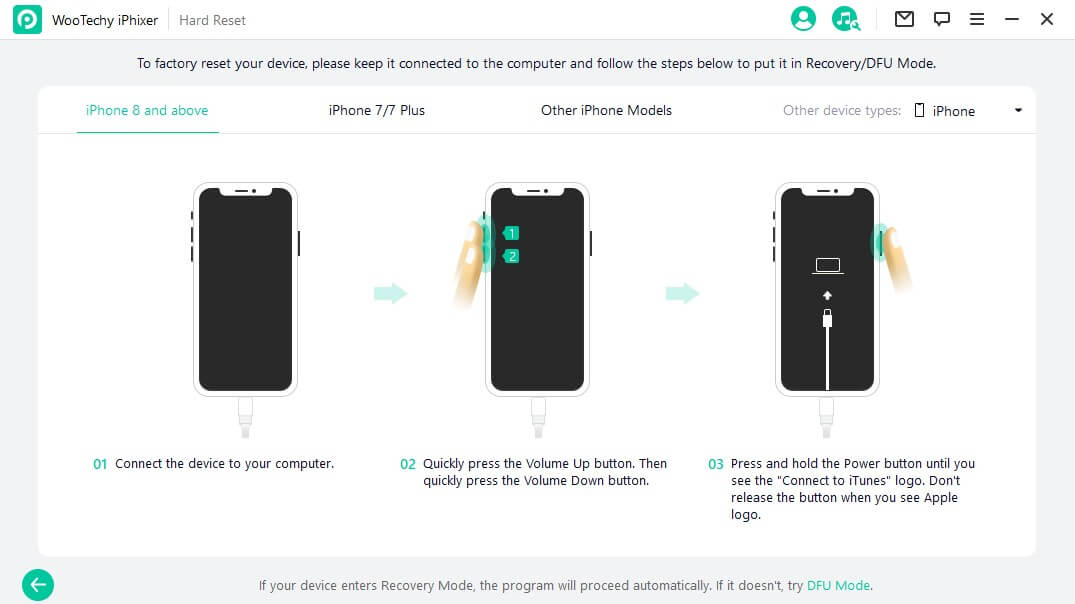 The app will prompt you to download the firmware that will fix your iPhone pink screen, so click Download.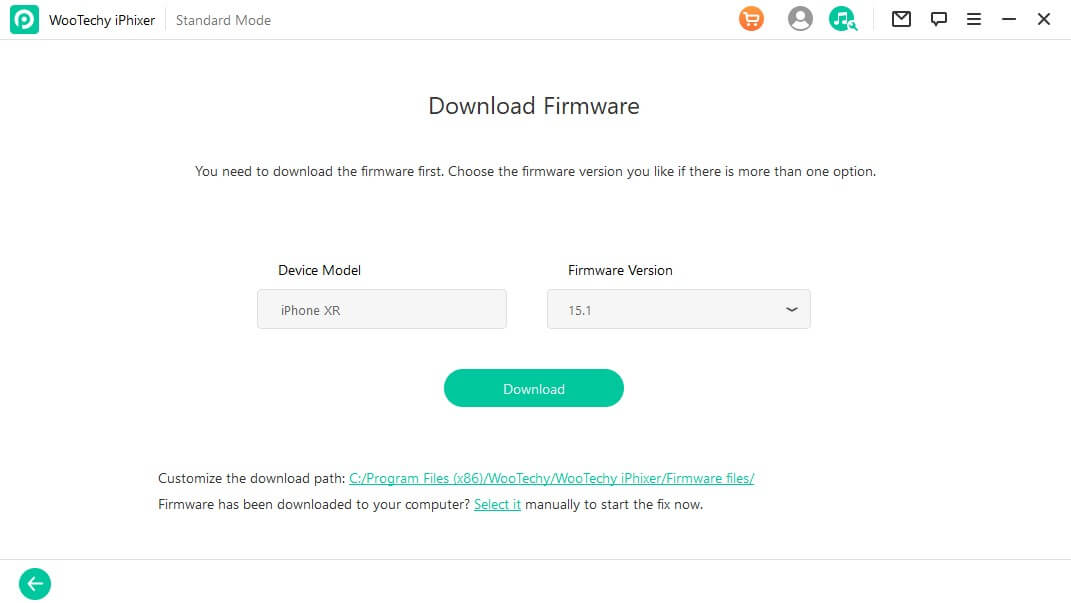 Once the download is complete, click on the Start button that will repair your iPhone.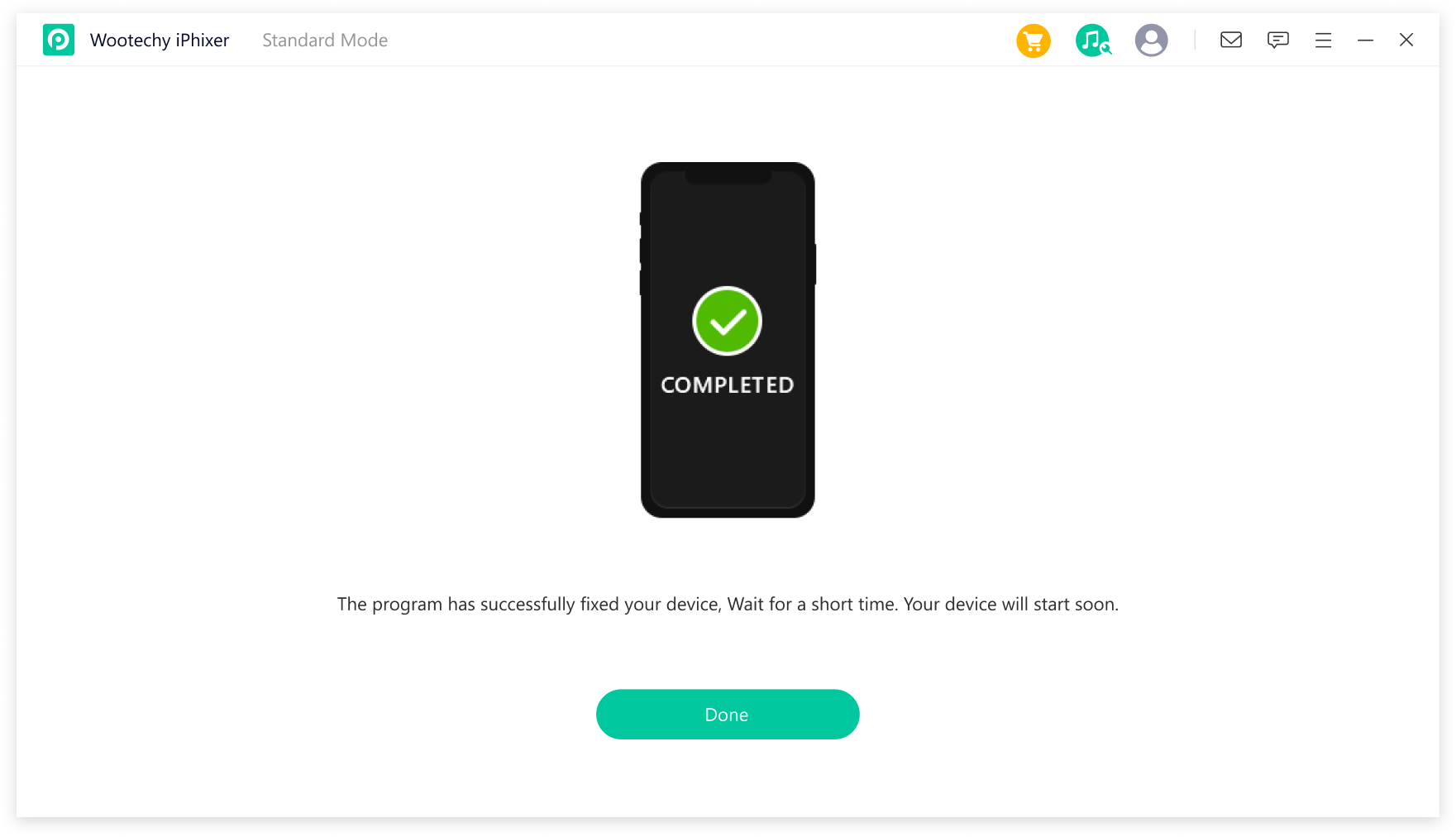 b. Reset All Settings
Reset all settings is the approach that help you return your iPhone settings to the way it was before you started using it. To do so, any wrong or faulty settings leading to iPhone pink display will be removed.
Open the Settings app on your iPhone.
In the Settings app, select General from the list.
Tap Transfer or Reset iPhone among the General options.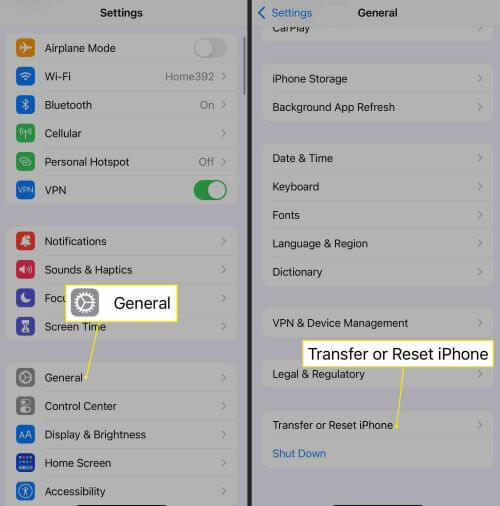 Click on Reset on your screen.
Click on Reset All Settings, and your iPhone pink screen might be gone.
c. Restore iPhone in Recovery Mode
This approach is an alternative action to performing a factory reset. Because it will erase all settings and information from your iPhone. In addition to that, it will install the latest version of iOS for your phone.
Back up your iPhone data first, then on your computer, open the iTunes app and connect your iPhone to the PC or Mac.
Follow the instructions on your screen to ascertain that you Trust This Computer.
Respectively press and let go of both volume keys, then hold the Side key to enter iPhone recovery mode so that iTunes can recognize your device. Remember keep pressing the key until the recovery mode is displayed.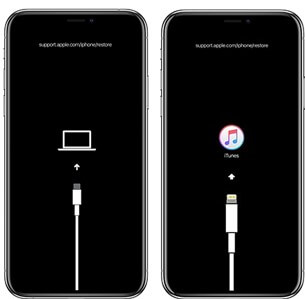 Click on the Restore button shown on the message to complete the process.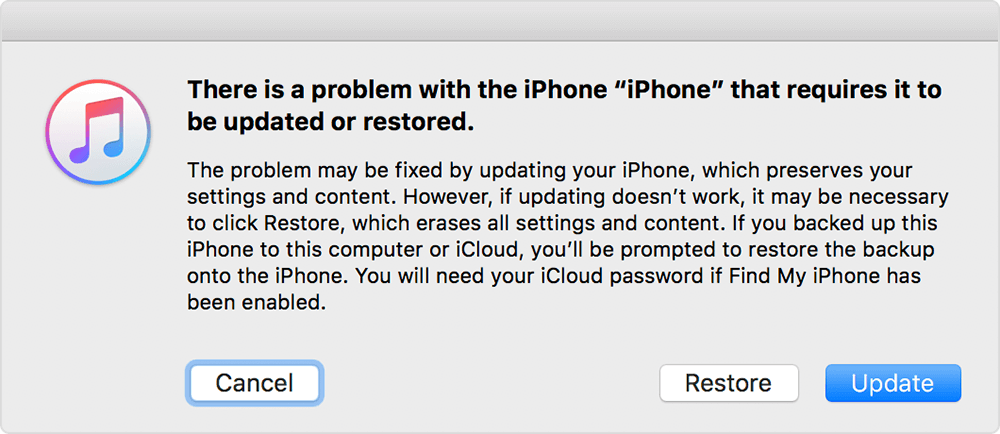 Your iPhone will be restored so that the pink screen is removed and then the phone is restarted.
Conclusion
Above are the five proven approaches to fix iPhone pink screen. But if none of them works for you, then probably one or a few of your iPhone's hardware components are broken. Since you do not know which one is out of place, you should consult a professional. Better still, visit an official Apple repair store. And if your device is under warranty, you can have the phone swapped.