No service on iPhone is a common issue. While the problem itself isn't catastrophic, what makes it so annoying is that there is no straightforward reason behind it. A multitude of factors can cause the same problem. So, finding a solution can be equally perplexing.
Luckily, the reasons and concerning solutions aren't that complex. Most of the solutions involve slight tweaking of settings, restarting your device, or things like that. In some unfortunate cases, you might have to resort to advanced measures. This article will discuss the most probable causes and possible solutions to this problem of "iPhone says no service". Any of them can be your savior, so don't skip any of it. Let's go!
What Does No Service Mean on Your iPhone?
iPhone no service means your iPhone can't connect to the mobile carrier network. As a result, you can't make voice calls, send or receive text messages and connect to the internet using the cellular network.
However, this doesn't mean you are completely detached from the world. You can connect to the internet using Wi-Fi, make VoIP calls, and chat on various messaging apps.
No service isn't actually a problem; rather, it's a manifestation of a wide range of issues. The reasons include, but are not limited to the followings:
Out of coverage.

Expired cellular data plan.

Airplane mode is on.

Faulty sim card.

Software issues.

Internal damage.
How Do You Fix Your Phone If It Says No Service?
There is no universal approach to fixing your iPhone's no service issue. It can stem from various factors, so the solutions vary. Here are some of the ways to fix the dreaded no service on your iPhone:
1

Check Your Coverage Area and Cellular Data Settings

The most common and obvious reason for no service is if you are out of network coverage. Cell towers can cover about 1 to 1½ mile area in cities and towns due to dense population and interference by buildings.

In remote rural areas, cell towers can cover up to 50-60 miles. When traveling off the map, it's very normal to go out of coverage. Even in urban areas, there are cell tower blind spots. It may be a room or a corner of your house where your iPhone can't find a signal.

So, in case of your iPhone showing no service, check if you are within coverage. If you are in your home, go to another room or out of the house. If you are certain that one specific room is out of coverage, you can contact your service provider. They will install a network extender for free most of the time.

If you are traveling outside your country, check the data settings and make sure that data roaming is on.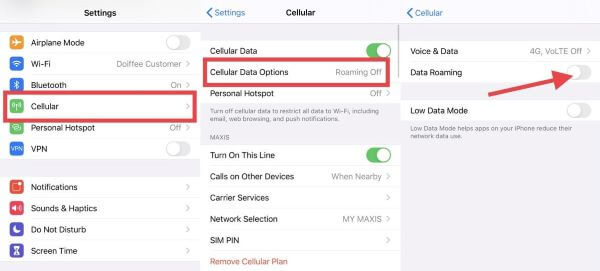 2

Toggle Airplane Mode On and Off

Airplane mode is for when you are traveling in airplanes. It disables the network service of your iPhone unless you turn it off. There is an airplane icon on the top right or left of your phone screen when airplane mode is on, depending on the model. Check if it's on or off. Toggle back and forth from the control center.

Swipe the screen down from the top of your screen for iPhone X and later models. (Swipe up from the bottom for iPhone 8, iPhone SE, and earlier models.) Press the airplane icon to turn airplane mode on, then touch it again to turn it off.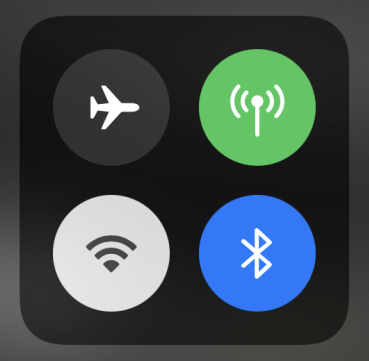 3

Restart Your iPhone

Not only iPhone, but most electronic devices also regain their charm after a quick restart. When your iPhone says no service, restarting the phone can eliminate the problem as long as there is nothing seriously wrong with it.

For iPhone X and later: Press and hold any volume buttons and the side button for the power off slider to appear. Then drag the slider to the right and wait 30 seconds for the phone to turn off. Then press and hold only the side button this time to turn on the phone.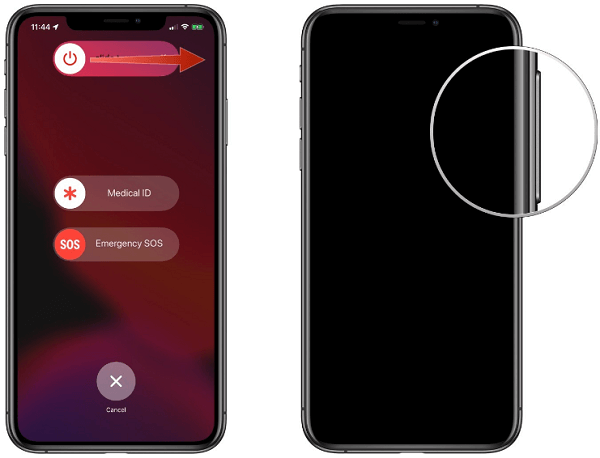 For iPhone 6, 7, 8, and 2nd generation iPhone SE: Press and hold the side button and wait for the power off slider to pop up. Drag it to turn the phone off. Then press and hold the side button again to turn your iPhone on.
For 1st generation iPhone SE and earlier models: Press and hold the top button. Drag the power off the slider after it appears. Press and hold the top button to turn on the phone.
4

Change Voice & Data Settings

In the latest iPhone models, you can select 2G, 3G, 4G, or even 5G networks. The iPhone automatically switches to the fastest network available. However, if your iPhone shows no service, you can try switching between different networks to fix the problem. If you use 4G in an area where only 3G is available, your iPhone will go out of service.

In such cases, changing voice & data settings can come in handy. Go to Settings > Mobile Data > Mobile Data Options or Settings > Cellular > Cellular Data Options, then look for available options.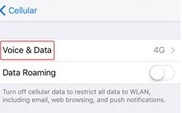 5

Check SIM Card and Reinsert It

A damaged sim card can also cause no service on the iPhone. Without physically examining it, you cannot detect if the problem is with your sim card. Take the sim card out of the slot check if there are any signs of damage on the sim. If it's damaged, you can call for a replacement from your providers. If the sim is okay, then reinsert it to the slot. It should solve the problem.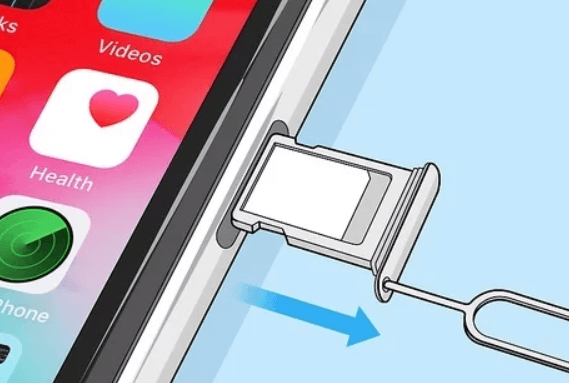 6

Reset Network Settings

Whenever someone says, "my iPhone says no service," you should automatically assume that it's a network-related error, which it is most of the time. In some rare cases, physical damage is the culprit.

As it's mostly network-related, resetting the network settings usually resolves the issue. Go to Settings > General > Reset > Reset Network Settings.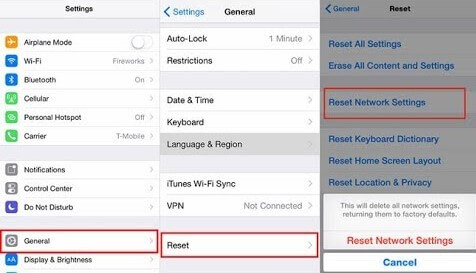 It will reset all the Wi-Fi networks, including passwords, VPN settings, cellular settings, etc.
7

Check iPhone Update and Carrier Settings Update

iPhone update and carrier settings update are two different things. iPhone update comes from Apple, and carrier update comes from your carrier provider like Verizon, T-Mobile, etc.

Running out of date firmware can cause the iPhone no service issue. Navigate to Settings > General > About to check if any carrier settings update is available.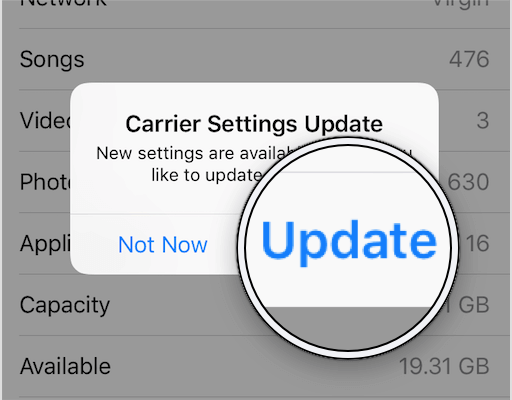 Also go to Settings > General > Software Update to check out iPhone system update.
If there is, updating the firmware might solve the issue. As there is no service on your iPhone, connect to a nearby Wi-Fi network. Or, if you have a friend with you, ask him to share a hotspot.
8

Find iPhone Service Back with WooTechy iPhixer

If everything we mentioned above goes in vain, then the problem lies in the iPhone software errors. There are plenty of third-party tools that can bring your iPhone back in shape. WooTechy iPhixer is a highly advanced, intuitive, and user-friendly software that can solve the no service issue like a breeze. Here's how to do it:

Download and install iPhixer on your computer. Connect your iPhone to the computer and start the program. You will be prompted to select one from two different modes; Standard Mode or Advanced Mode. The Standard Mode should be able to fix simple problems like this. Ensure the phone is unlocked, or the iPhixer won't detect your phone.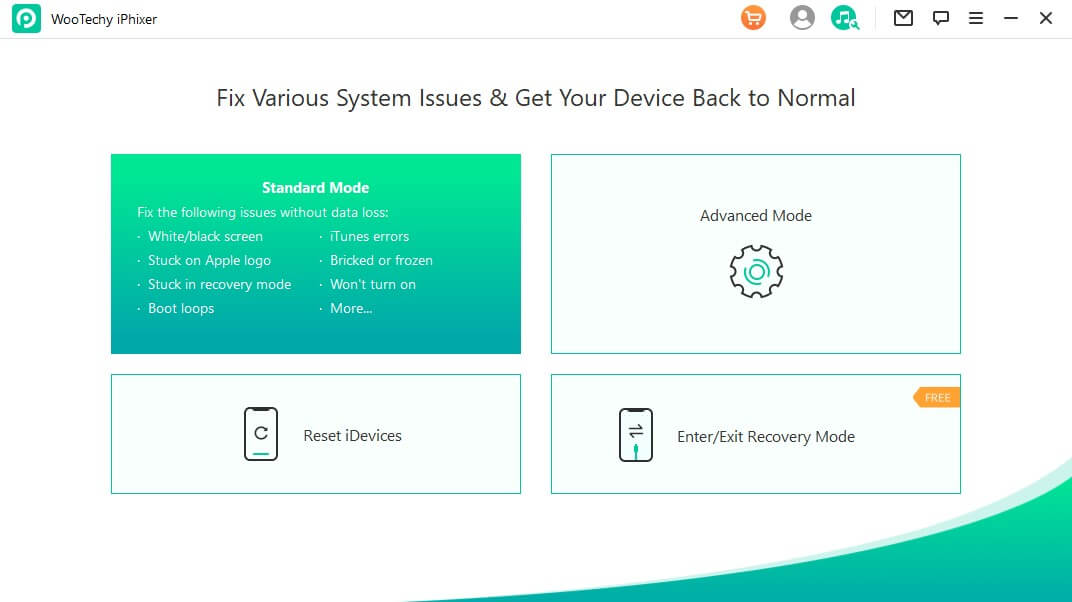 After the software detects your iPhone, click Next. You will see a download button on the next page. Click the Download button. You will see various firmware versions supported by your iPhone model. Select the one you like.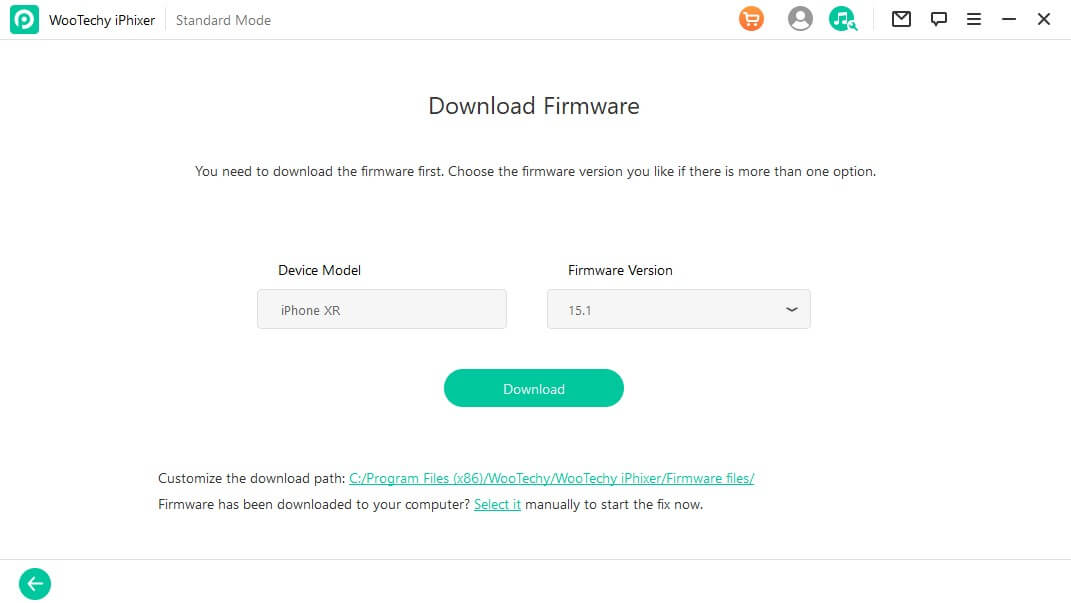 After downloading the firmware on your device, your phone will verify and extract the firmware. Click Start to initiate the repairing process. Don't disconnect the device during the procedure. Once the process is complete, you can restart your device and start using it.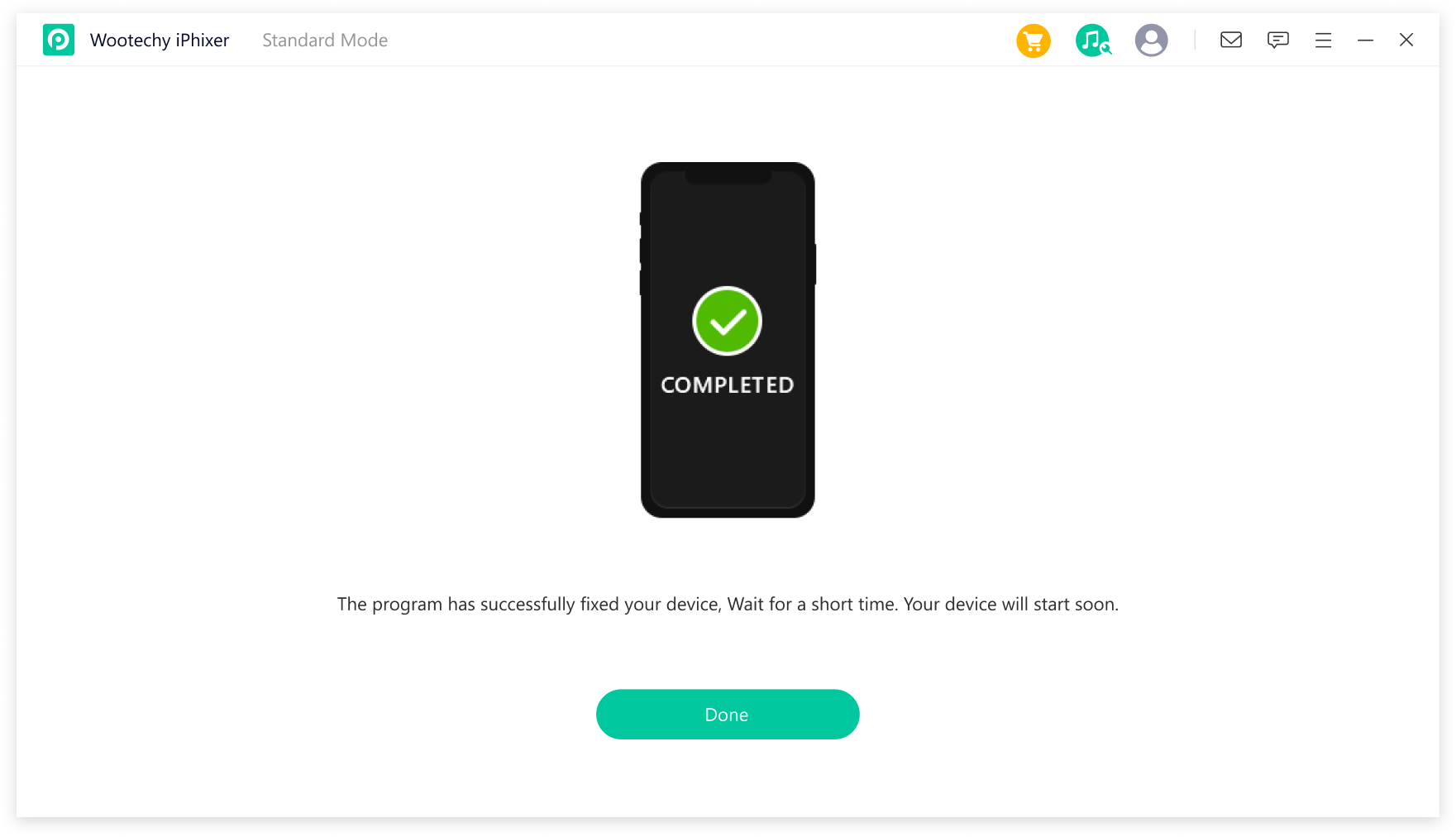 N.B. After connecting your device, your computer may not recognize the phone even if it's unlocked. In such cases, you have to put your iPhone in recovery mode.
9

Contact Carrier

If you are certain that your phone is okay and the party responsible for the issues is the carrier provider, contact them. Make sure that your account is active, there is no network outage in your area, you have the right data plant, and they haven't accidentally blocked your device from cellular services.
10

If the Water Damage Caused iPhone No Service Issue

Water damage can be the silent killer for your iPhone. You may brush aside a few drops of water or a sudden water splash on your iPhone since it's water, splash, and dust resistant. But in the long run, it can completely damage your phone's motherboard.

If you suspect water damage is in play here, take the following steps immediately:

Turn it off immediately.

Remove the phone case.

Manipulate the phone in a way to drip liquid out of all the ports.

Remove SIM card.

Let the phone dry completely.

If nothing works, consult an Apple-certified service center. Apple has a detailed direction for water-related issues. You can find it here.
Conclusion
Nothing can be more annoying than no service on iPhone 6/7/8/11/12/13, especially when there's no apparent reason behind it. It also can be dangerous in specific scenarios. But we sincerely believe any one of the methods we described above should be able to deal with it.
Thanks for stopping by and best of luck on solving your issue.