Our modern lives are now deeply intertwined with our phones. Because of this, it can be very frustrating when they do not perform as promised. One particular problem iPhone users have been facing is the last line no longer available on iPhone 11/12/13/13 pro/13 pro max. There are a wide range of factors that can contribute to this problem.
However, it is commonly believed that the software is to blame for confusing phone lines and SIM cards. iPhones that are on iOS 15, in particular, are facing this issue. So, what is it and why does it happen? And more importantly, how can you fix it? In this guide, we will take a deep dive into last line no longer available on iPhone. So, let's get started.
Part 1. What Does Last Line No Longer Available On iPhone Mean?
In essence, the iPhone's "Last line no longer available" error occurs when your phone cannot choose a line to make a call. Some have speculated that it is because of the new iOS update. It seems to be messing up the eSIM support on the phone.
When trying to make a call, you will see a pop-up stating the error. Users are not left with much choice after that. You can either try to call again from your spare line or cancel the pop-up. There are a couple of possible reasons why this might occur.
One of the most viable reasons is that it is an eSIM issue. Do not worry, though. There are a few simple steps you can take to troubleshoot it without any problems whatsoever. More on that a bit later.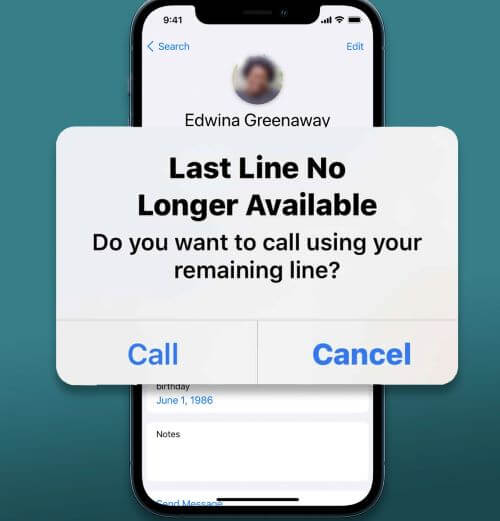 Part 2. Why Do You Get A Message Saying Last Line No Longer Available?
The best explanation is that using an eSIM along with a physical SIM seems to be the issue. If you do not know yet, Apple has launched eSIM support on their phones. Thanks to this, users can use an eSIM without having to put any physical card in the device itself.
But this feature launched with the iPhone XS. That was quite a while ago. However, the last line no longer available bug is recently in the conversation thanks to iOS 15.
The combination of one line being an eSIM and the other line being a physical SIM card seems to be confusing for some phones. And the software gets freaked out giving out the error.
Sometimes users can be replicated as well if they have WIFI calling or network selection on. Users encountered this problem the most when attempting to call from the recent call logs.
Part 3. How to Fix Last Line No Longer Available on iPhone?
These are pretty standard troubleshooting steps. The most common is restarting your phone. Other options can be disabling and then re-enabling the WIFI calling option. Let's take a deeper look.
1

Restart Your iPhone

Restarting your phone is the most basic troubleshooting step. Sometimes software breaking bugs are pretty hard to replicate. So, restarting the device will usually fix it. It clears the RAM cache. That means it will give your phone a clean slate to run off of. Restarting an iPhone is pretty easy.

iPhone X/11/12/13

Press on the Side button and Volume Up or Down button simultaneously and hold them until you see the slider. Slide the slider to the right and after a while, hold the Side button again to turn your device on.

Other iPhones

Press the Power button until the slider appears. Slide the slider to the right and after a while, hold the same button again to switch your device on.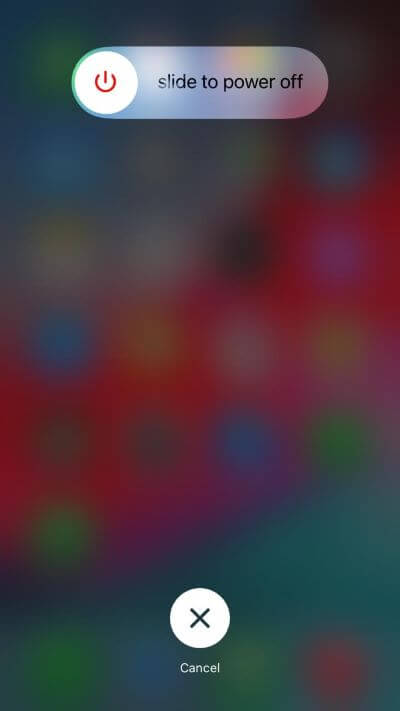 2

Turn On Airplane Mode

Another option is turning on airplane mode. When it comes to any issues with calling on your phone, it is a network-related issue. To fix these issues, airplane mode can come to the rescue. Airplane mode detaches from your current network. And then when you turn it off, your phone will connect to the nearest network tower. Here is how to do it:

Go to Settings. Toggle Airplane Mode on. It should be the first setting you will see after your iCloud name.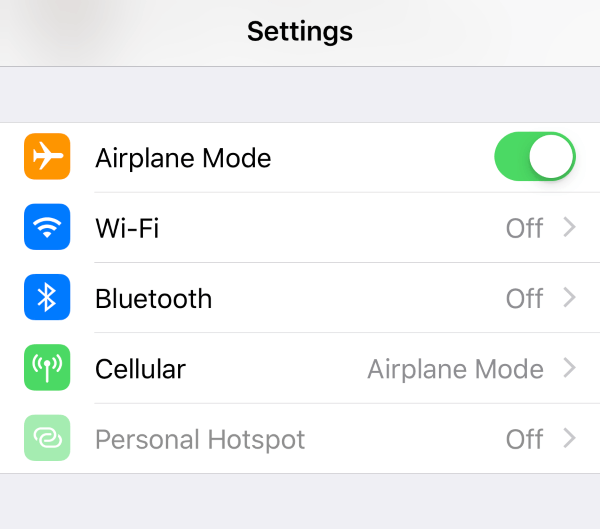 Wait a couple of seconds and then turn it off. It will connect to your SIM network and you can make calls again.
3

Turn Off Network Selection

Smartphones are smart enough to automatically connect to the strongest network. They do this by checking what networks are available around them. Then they will pick the best one. But this convenience can sometimes not work as expected. Turning off network selection and connecting manually can do the trick though.

Go to Settings. Click on Cellular.

Turn off Automatic Network Selection. Now, select the network you would like to be on.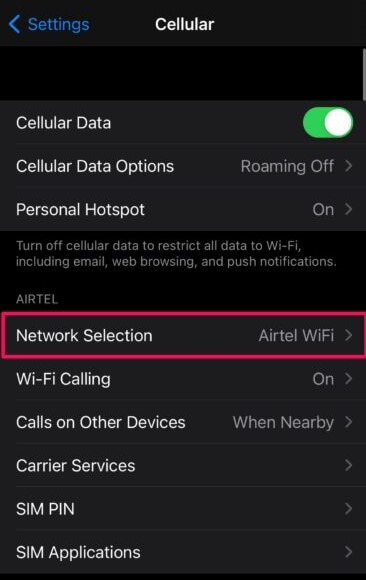 4

Re-enable Wi-Fi Calling

In some cases, WIFI calling is causing issues with the iPhone 13 last line no longer available error. So, turning it off and then re-enabling it can help. Here is how:

Go to Settings. Tap on the Mobile Data sub menu.

Tap on WIFI calling. Turn the toggle off.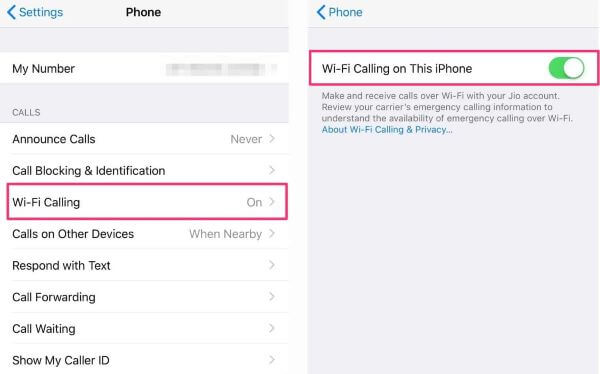 Note
If you had WIFI calling off and you are still facing the iPhone last line no longer available error, then you can try enabling it.
Follow the same steps above and then enable it. However, this troubleshooting method seems to be a bit of a wildcard. It fixed the issue for some; others did not have much luck.
5

Switch Between SIMs

Since the issue is the SIM card. You can also try switching between your SIM cards. iOS has a feature to let you pick which SIM you want to use. Change the default line or calling and texting.

Go to your Recent call logs. Tap on the i button next to the contact.

Choose an alternate number instead of the default.

When call a phone number, choose the alternate SIM.
6

Reinstall SIM Card

Just like turning your phone off and on, you can also try reinstalling the SIM card. This one is quite simple. Turn your iPhone off. Use a SIM ejector tray to remove the card. Wait for 5 to 10 seconds and then install the SIM card back into your phone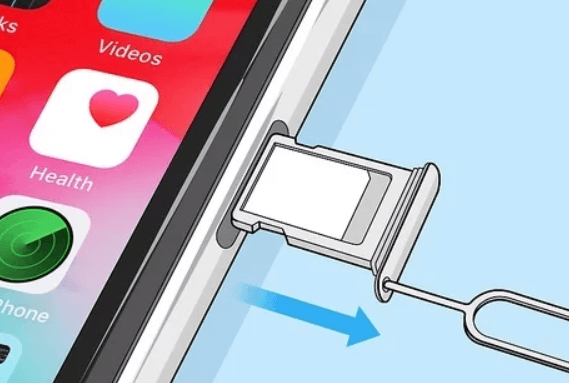 7

Reset Network Settings

Another trick you can try is resetting your Network settings. It will reset all connections and tell your phone to start from scratch. This little trick might solve any network-related issues you might be facing. The process for this is pretty simple.

Go to the Settings app. Tap on Transfer or Reset iPhone.

Tap on Reset. Select Reset Network Settings.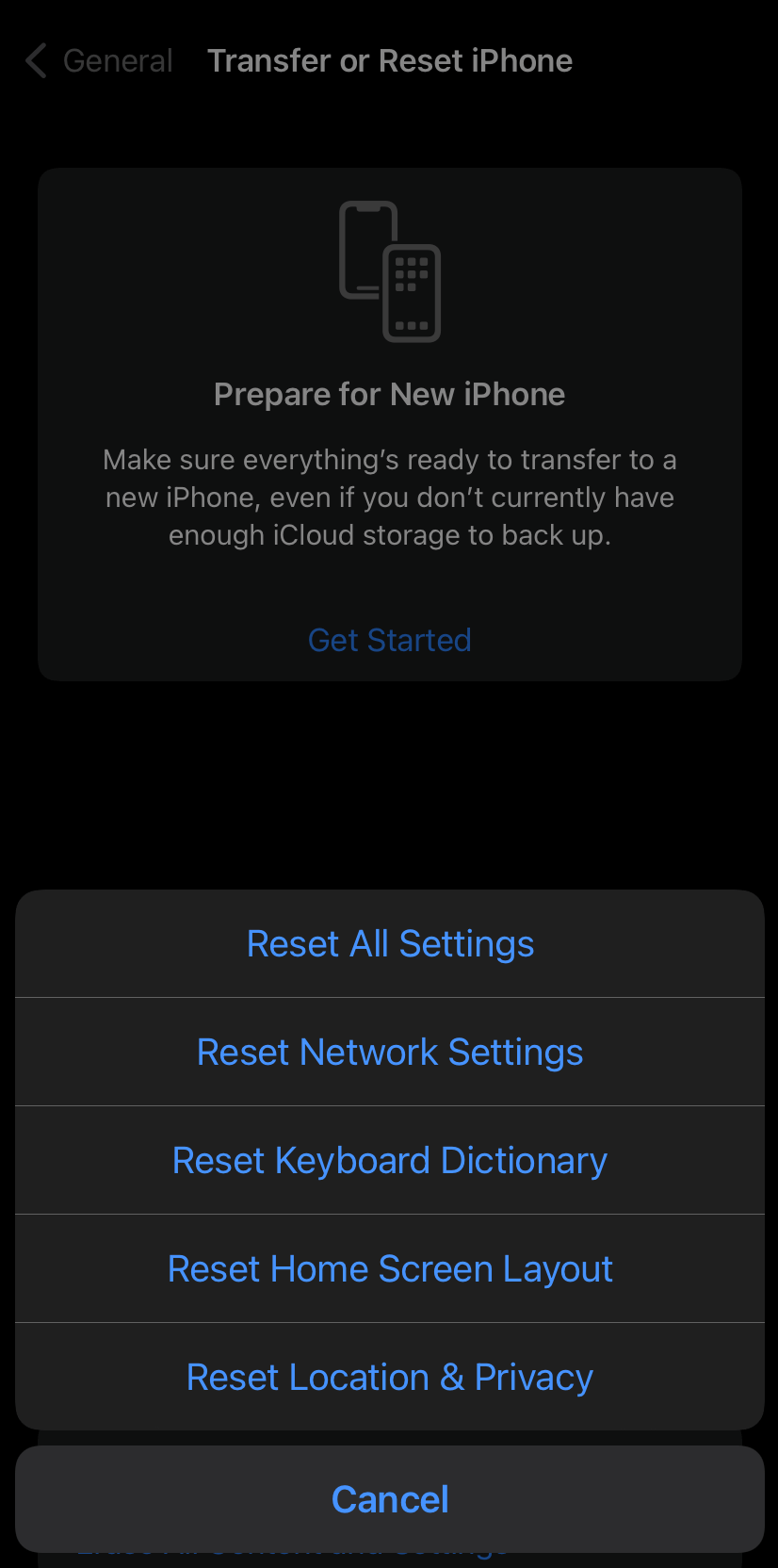 8

Clear Recent Call Log

As we mentioned before, users are facing this issue when they are calling contacts from the recent list. Clearing the recent call log sometimes fixes the issue. However, this is not a sure shot though. But it is worth a try. Here is how to do it:

Tap on the Phone app. From the bottom menu, go to Recent.

On the upper right-hand corner, you will see an Edit option. Tap it.

Now a Clear option will appear in the upper left-hand corner. Tap it to clear the list.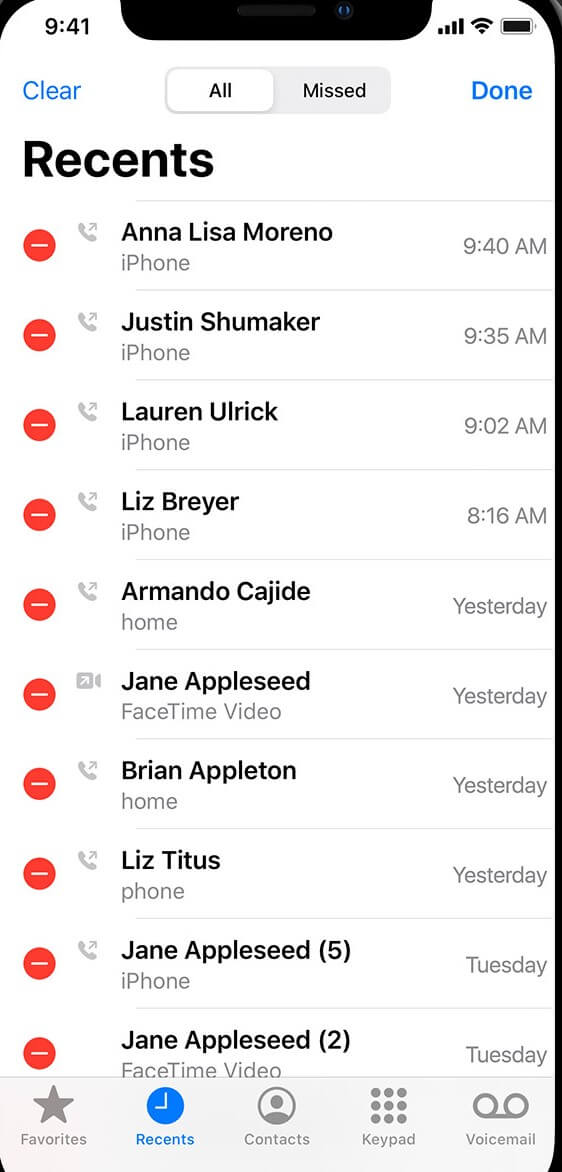 9

Check Software Update and Carrier Settings

The software has come a long way. However, some bugs creep their way into development. The good thing about Apple is that they are pretty good with their updates. So, if you are facing any kind of software issues, updating can be a solid fix. In this case, you have to check for both carrier setting and software updates.

For carrier settings update: Go to Settings > General > About, tap on Update.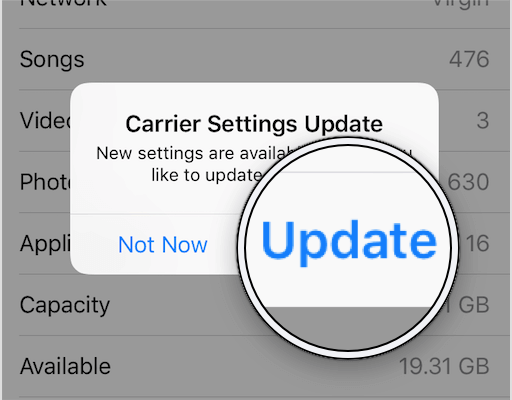 For software update: Go to Settings > General > Software Update.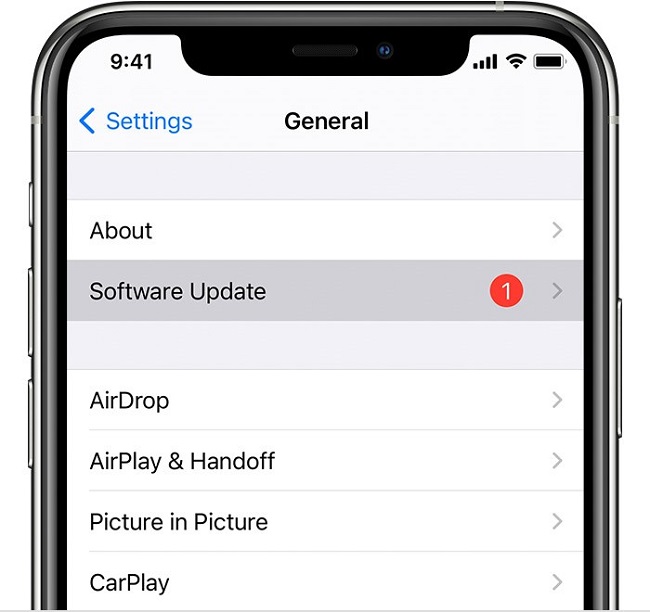 10

Fix iPhone with WooTechy iPhixer

Finally, if you still get the error last line no longer available on iPhone, you can try out professional iPhone repair software like WooTechy iPhixer. It is an intuitive and easy-to-use tool that will resolve all iPhone problems without any data loss.

Apart from that, it supports all iOS versions including the latest iOS 15.5/16, so you can use it to repair any iPhones. Moreover, it can also be used to easily reset your iPhone no matter if you have the password.

Download and launch the software on your computer. Click on the Standard Mode and connect your iPhone to the computer.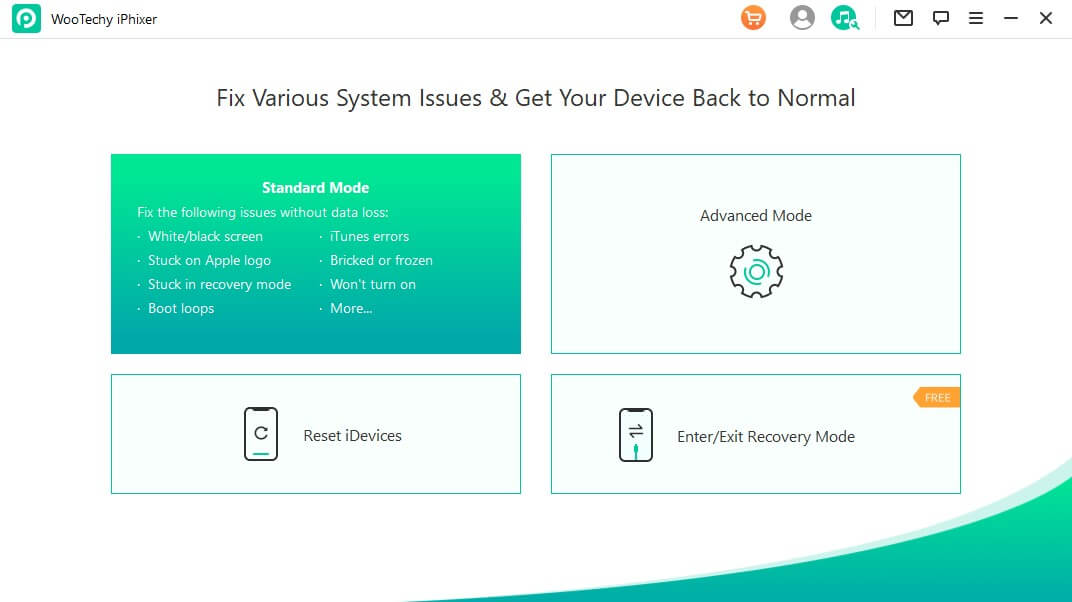 Click the Download button to get your device model and firmware version again.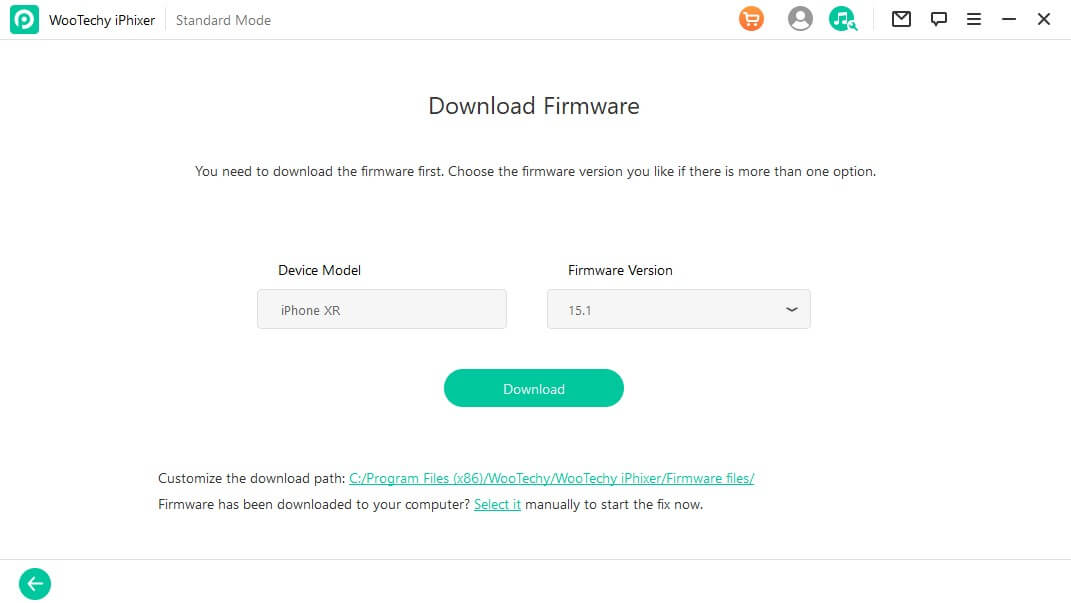 Click on Start and it will begin fixing your iPhone efficiently and quickly.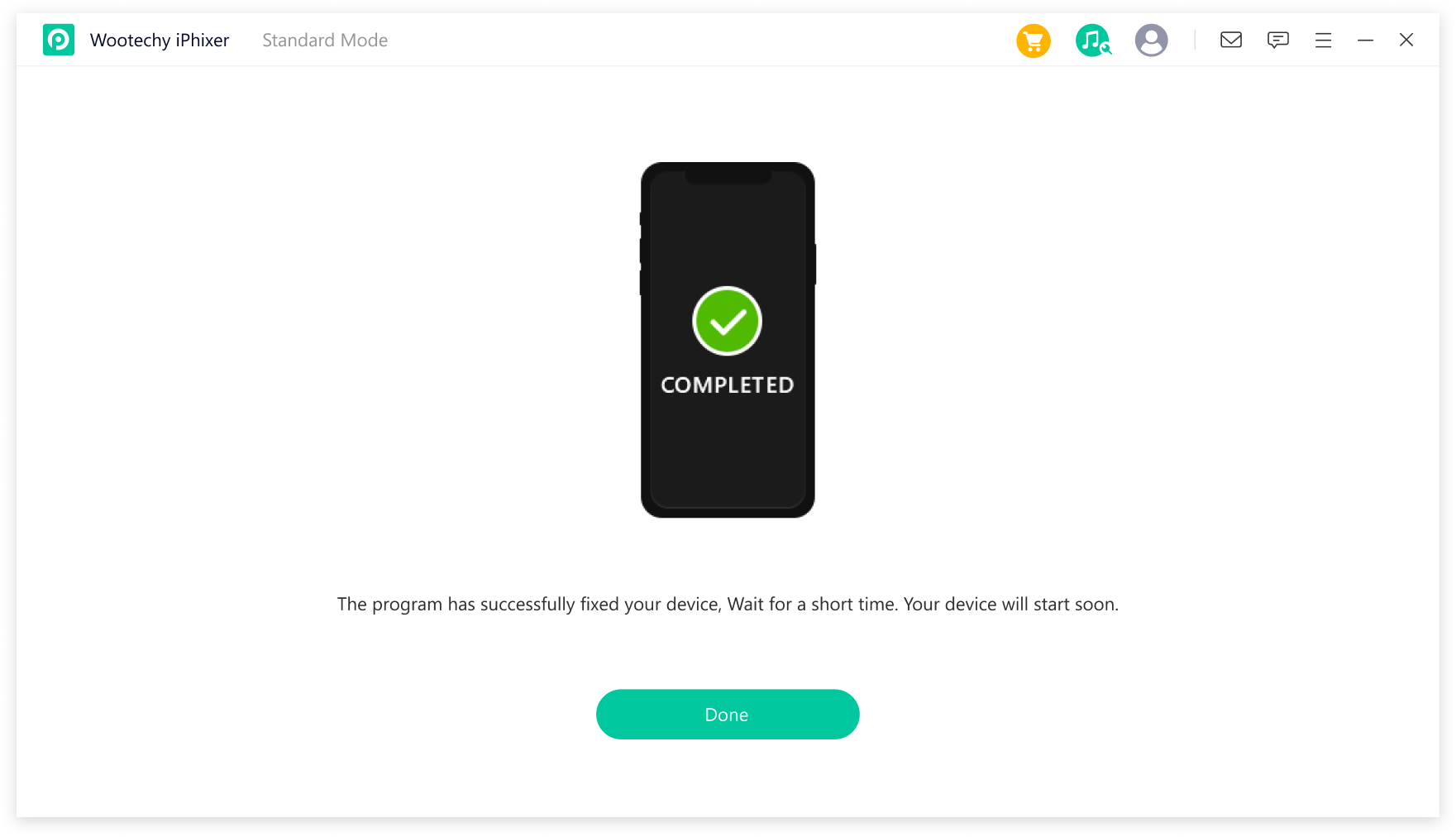 Conclusion
Fixing the last line no longer available on iPhone error is super simple and easy. You can try the troubleshooting steps to iron out the software bugs. For a more permanent and sure-fire fix, WooTechy iPhixer system recovery tool is a great solution.