In general, it is a great idea to check regularly for updates on your iOS devices. This is the only way to ensure that they are always working perfectly at all times. However, in some cases, you might get the message "the iPhone software update server could not be contacted". When this happens, you won't be able to check and install for updates, a thing that might put your device at risk.

In this article, you will find out the most effective ways to deal with "the iPhone software could not be contacted" issue.
Part 1. What Is Apple's Software Update Server?
Before explaining what you need to do when you see "the iPhone software update could not be contacted", it would be useful to learn what the software update server is. In essence, it is a server where all of the available updates are stored.
Your device might automatically try to connect to it when it has connection to the Internet, or you can access it by yourself to check for updates. This access is possible via iTunes. Therefore, when you see this message, it means that your device is stuck while trying to connect to the server and it cannot move forward to install the update.
Part 2. How Do I Fix iPhone Software Update Server Could Not Be Contacted?
1

Update and Restore iPhone Without iTunes

The first thing that you can try when you see "the iPhone update server cannot be contacted" on your screen, is to find a way to bypass iTunes. WooTechy iPhixer is the perfect tool to help you avoid any iTunes errors, such as this one.

Plus, as a professional iOS system recovery tool, it can also repair all issues that you might come across on your iOS device. No matter the task you wish to complete with this computer application, you can rest assured that it will be effective and will not lead to data loss.
iPhixer – No Errors and Data Loss
75.000.000+
Downloads
Update and restore your device with a faster speed and a higher success rate than iTunes, while not giving rise to any other unknown error messages.

Fix all iOS issues such as the iPhone could not be restored, the device not found, the iPhone could not be activated and more.

It is an essential tool for everyone that has an iOS device, such as an iPhone, iPad, iPod or Apple TV, and compatible with all iOS versions including the latest iOS 16.

100% secure, it won't damage your device and won't invade your data privacy; is very easy to use with a user-friendly interface.
Below, you will learn how to use WooTechy iPhixer to fix "the iPhone software server cannot be contacted" error:
First of all, download WooTechy iPhixer. Launch the app on your computer and select the mode you want to try. Standard Mode is usually enough for solving the most common issues on your device.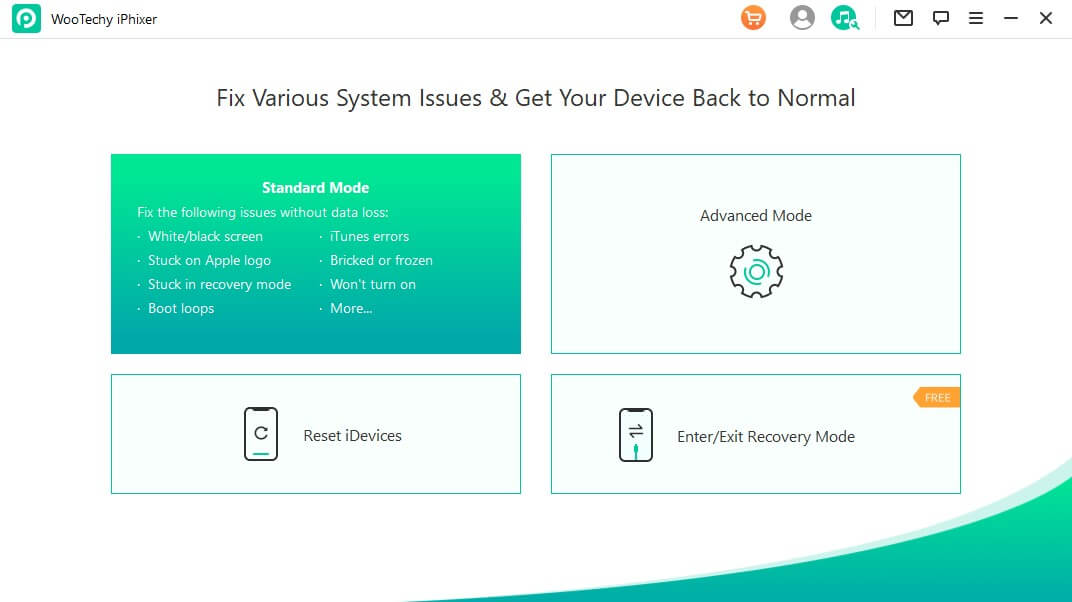 Click Next. Then, unlock your iOS device and plug it into your computer. If iPhixer doesn't automatically detect it, you will be shown instruction to put it in recovery or DFU mode.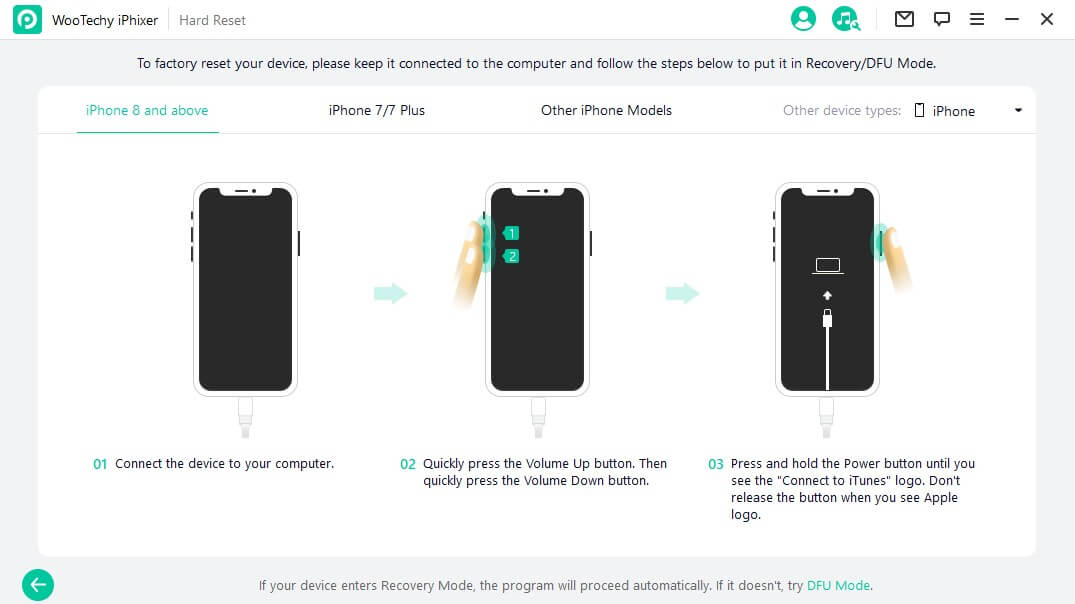 Select and download the firmware that suits your device the best. Once you've made your selection click the Download button.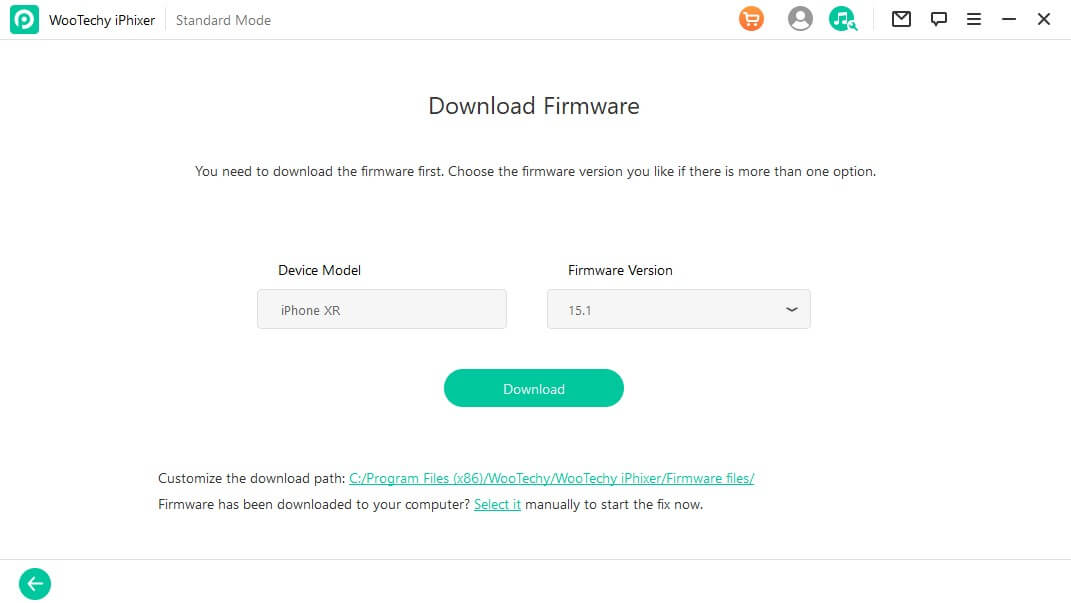 Wait until the app has downloaded and extracted the firmware and click the Start button to solve the issue on your phone. Finally your iPhone will be restored without data loss.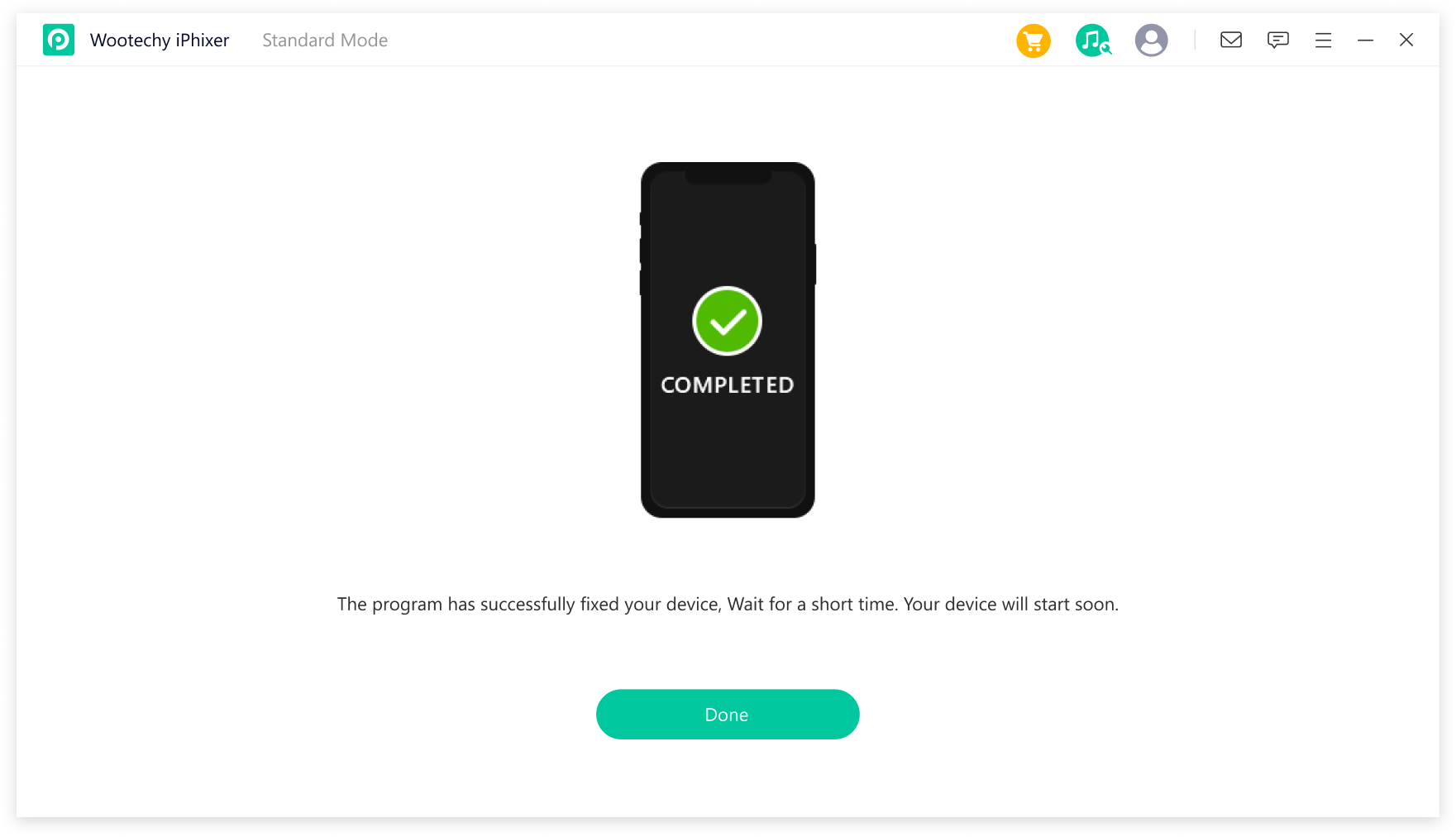 2

Quit All and Try Again

When you see a message like "the iPhone software update server could not be contacted", it means that your iTunes is facing an issue. Therefore, in some cases, shutting down the app and relaunching it might solve it. For this reason, it is worth a try when you encounter this issue and you don't know where to begin. If this method doesn't seem to work, you can try one of the other methods that we are explaining here.
3

Check Internet Connection

Another reason why you might see "the iPhone software could not be contacted" error message is your poor Internet connection. For this reason, you need to check if you have a stable connection and your device remains connected at all times. Furthermore, you can try connecting to another network if available. In addition to this, you can try rebooting your wi-fi rooter to see if the error has been fixed.
4

Correct iPhone Date and Time Settings

Sometimes, you might get this error when trying to update your device because the date and time settings are wrong. Apple's software update server automatically checks these settings, and so, it might be the cause for this error. You can change the date and time on your iOS device in the following way:

Before doing anything, remove your device from your computer and shut down iTunes.

On your device, go to Settings > General > Date and Time.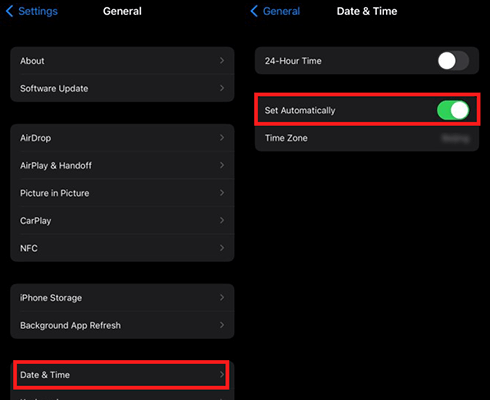 Then, toggle the switch to let your device use the local time zone.
On your computer, go to System Preferences > Date & Time.
Enable the automatic setting of the date and time based on your time zone.
Reconnect your device to your computer and launch iTunes to check for updates.
5

Turn Off Firewall and Antivirus

There are instances where users see "the iPhone software update could not be contacted" message because of their firewall or antivirus. These programs might detect iTunes as a threat to the system, and for this reason, they prevent it from running. If this is the case, turning them off for a few minutes will let you update your device.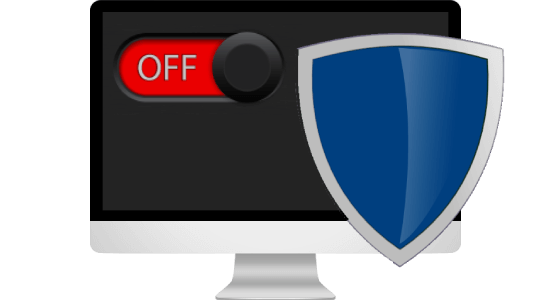 6

Update iTunes to the Latest

Another reason for seeing this frustrating message is that you have an outdate version of iTunes. Therefore, the solution might be to install the latest update of the program. Check for updates within iTunes' Help tab, and if one is available, install it.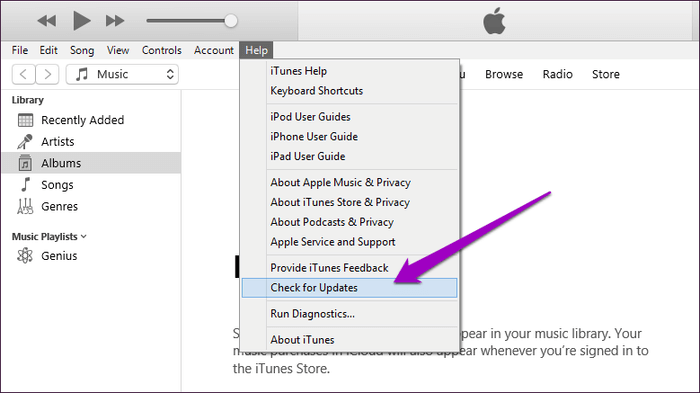 7

Edit and Reset Host Files

A more advanced way for "the iPhone update server cannot be contacted" issue is to edit and reset the host files on your computer, since they night block your access to the sotware update server.

The process for doing that differs depending on the operating system you are using. To complete the process on a Mac computer, you will need to follow these steps:

Launch Finder and go to Applications > Utilities > Terminal.

When you are in the Terminal interface, type this command: sudo nano /private/etc/hosts and press Enter.

Then, you will be asked to type your user password.

Browse your host files by using the arrow keys on your keyboard.

Whenever you spot a line that contains the words apple.com, type a # and a space at the beginning.

Press Control-O to save the changed file.

Then, type Control-X to leave the Terminal interface.

The process is different on a Windows computer and you can find the detailed steps on its official website.
8

Manually Download Firmware and Restore Again

The last method that you can try for "the iPhone software server cannot be contacted" error message is to manually download the appropriate firmware for your device. You will be able to find the most suitable IPSW file online, even though there are some safety concerns that you need to keep in mind.

The process for completing this method is the following:

Get the IPSW for your specific device. Plug your iOS device into your computer and launch iTunes.

On the iTunes interface, click the Summary option. Then, tap the Shift/Option button on your keyboard and click the Restore iPhone option.

On the popup window, select the IPSW file you have already downloaded.
Click the Restore button and follow the instructions on your screen to complete the task.
The Bottom Line
There is nothing more frustrating than "the iPhone software update server could not be contacted" issue when trying to update your iOS device. However, all of the above methods have proven to be effective. Out of all of them, WooTechy iPhixer is the one with the highest success rate without losing your data. Download it today to take advantage of its outstanding services.