"What happens when you reset your iPhone" is a question that commonly suffices after a user has used the reset feature of their iPhone. In such an instance, the user may have noticed a positive change or otherwise after resetting their device. Without a doubt, Apple Inc. has included the reset iPhone feature for certain benefits, which might be what the user wants to know more about.
For example, performing a factory reset iPhone is a popular solution for many software bugs and glitches. However, factory resetting the iPhone is not the only way to reset iPhone features. Hence, this article addresses six features and their aftermaths so you can know what happens if I reset my iPhone.
Part 1. What Happens If I Reset My iPhone?
Since there are different options when performing an iPhone reset, a broad answer may not satisfy what you have noticed on your iPhone. Therefore, this section has 6 units that take you through what happens in each of the reset options.
1. Erase All Content and Settings
As the name implies, this reset option clears all your content or personal data. Everything stored on your iPhone, like apps, images, folders, audio, etc., will be removed once you trigger the feature. In addition, the feature restores the default settings on your iPhone. Hence, features you have customized to your choice in the Settings app will all reset.
This option can be defined as factory reset because your iPhone will have a similar software look to how it was when it was manufactured at the factory. Hence, users that want to pass their phone to another person or sell it off use this option. Regarding fixing glitches and bugs, you can use this option when other reset iPhone options are not working.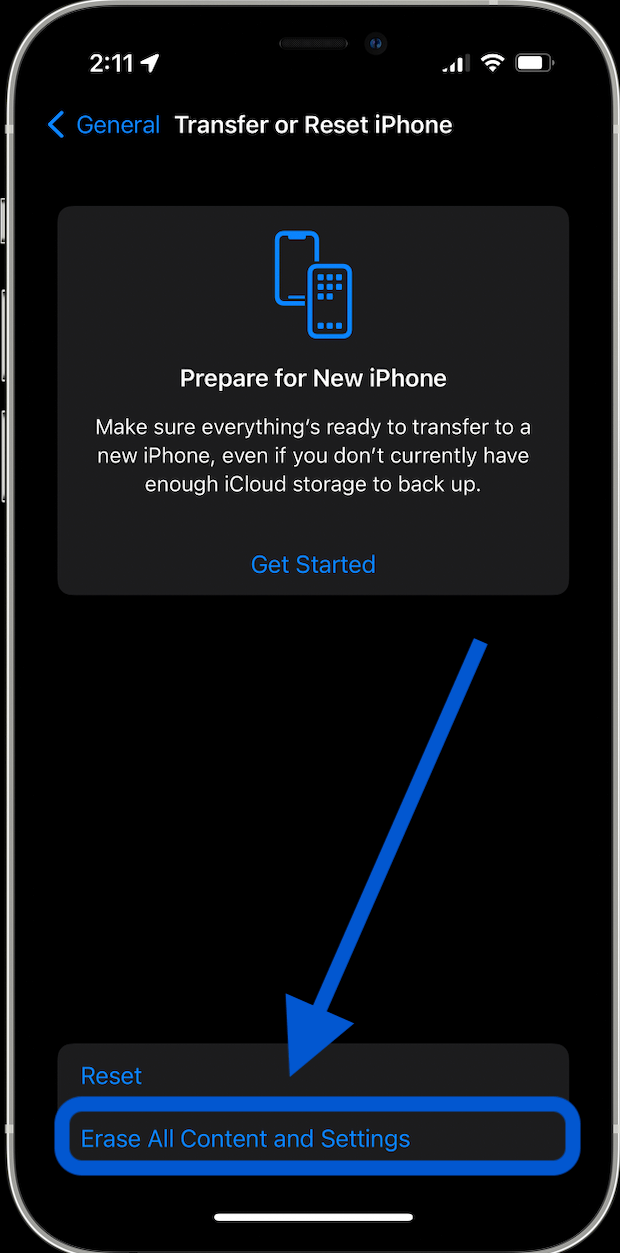 2. Reset All Settings
What happens when you reset your iPhone with Reset All Settings is that your customized user settings will be wiped by the phone. While your user data will not be tampered with, Your device will return your Settings app adjustments to default.
For instance, if your apps have been rearranged or you have changed your sound settings, etc., they will all be reset to their default configuration. This option is applicable for fixing a bug when you want to reset iPhone, but you do not want to lose any of your data. Hence, you have to be sure none of your data or third-party apps are causing a software glitch.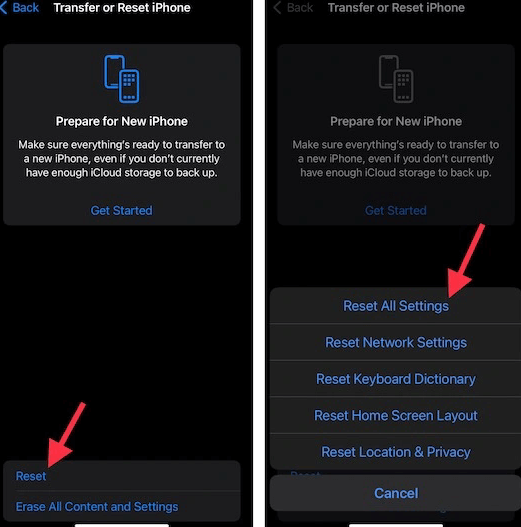 3. Reset Network Settings
Reset Network Settings is another popular reset iPhone option. What happens when you reset your iPhone with this option is that only settings involving your network will be affected. Setting belonging to VPN, Bluetooth, Wi-Fi, service provider, router, etc., are the ones that fall under this category. Passwords and settings attached to these networks are deleted and reset, respectively.
Hence, if you have difficulty connecting your iPhone to the internet, this option should be one of your first software solutions. Additionally, this option can resolve a sluggish network issue. When you reset the network setting, the iPhone reset will disconnect all the many networks causing your device's connection to be sluggish.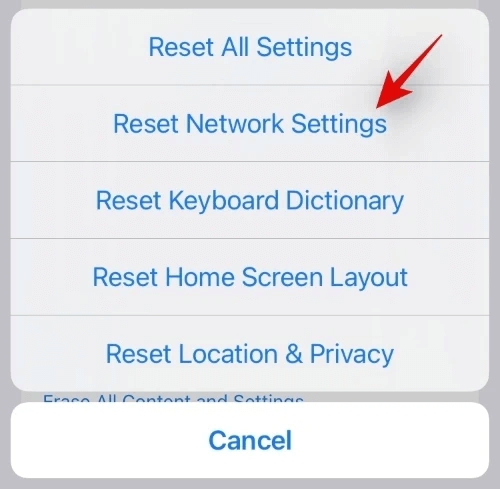 4. Reset Keyboard Dictionary
Some users might not be aware, but settings and data are attached to your keyboard. For instance, Gboard provided by Google saves frequently used words. Then, it suggests these words when typing. Similarly, the iOS keyboard masters typing behaviors and uses them to suggest words when you are typing.
Using the Reset Keyboard Dictionary option to reset iPhone would erase the data your keyboard uses to make intelligent suggestions. The common reason users reset the iPhone keyboard is when the data accumulated over a long time is causing too many typos.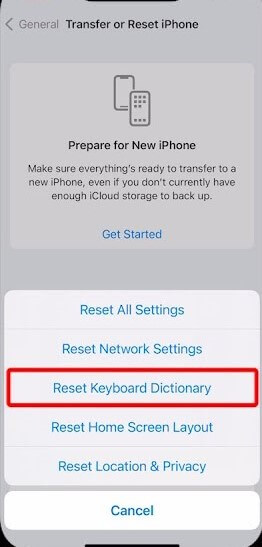 5. Reset Home Screen Layout
The home screen of an iPhone is exceptional because that is the first view of your phone screen. Hence, iPhone users customize their home screen with images, folders, and other apps. What happens when you reset your iPhone with the Reset Home Screen Layout is straightforward.
The customized arrangement is removed, and you are left with the default arrangement that the manufacturers fixed for the gadget. There are rarely glitches specific to the home screen. Hence, the function of this option is often solely to dismantle the customized layout and reset the home screen layout.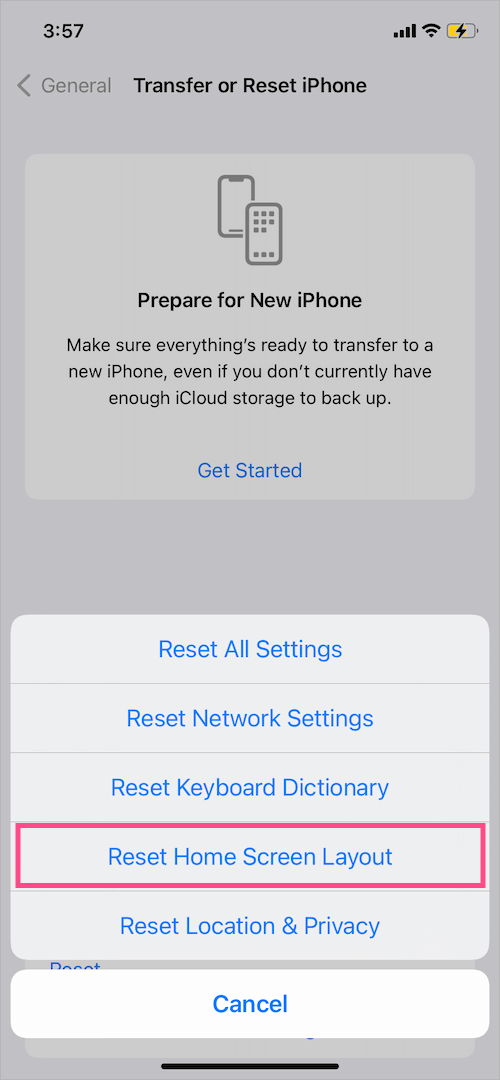 6. Reset Location & Privacy
Third-party apps are always requesting access to use your location. Each time you permit an app to use your location, you change your iPhone's location setting for those apps from a default no to yes. Once you use the Reset Location & Privacy option to reset your iPhone, your device permission setting will be restored to its default no for all the apps.
The same goes for the privacy policy agreements you accept when launching an app you just installed. By extension, This option will revoke permission to access the camera, contact, message, and other iPhone features. You can use this option to undo a wrong agreement for permission on your iPhone.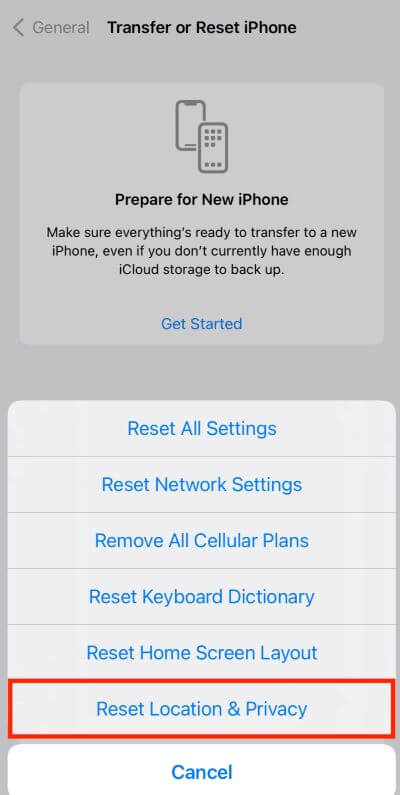 Part 2. Reset iPhone in 1 Click
If you want to reset your iPhone with a faster speed, you can use an alternative method to reset iPhone without using the reset function in your Settings app. This method uses our third-party app – WooTechy iPhixer. Its Reset iDevices feature is bespoke for performing factory reset iPhone. You can use this method to resolve iPhone issues caused by settings.
iPhixer – All-in-One Solution to Reset iPhone
75.000.000+
Downloads
With Standard Reset and Hard Reset modes, it is able to reset iPhone no matter if you have the password or not.

It is useful when you cannot reset iPhone in the Settings app or your device's touch screen is not working.

It supports all iPhone models and all iOS versions including the latest iOS 16, so you can use it to reset any your iPhone.

Apart from resetting iPhone function, it can be also used to fix all of your iPhone issues without any data loss.
Reset your iPhone with WooTechy iPhixer in one click:
Step 1 Download the software on the computer. Launch it and choose the Reset iDevices mode. You can pick either the Standard Reset or Hard Reset mode to use the function.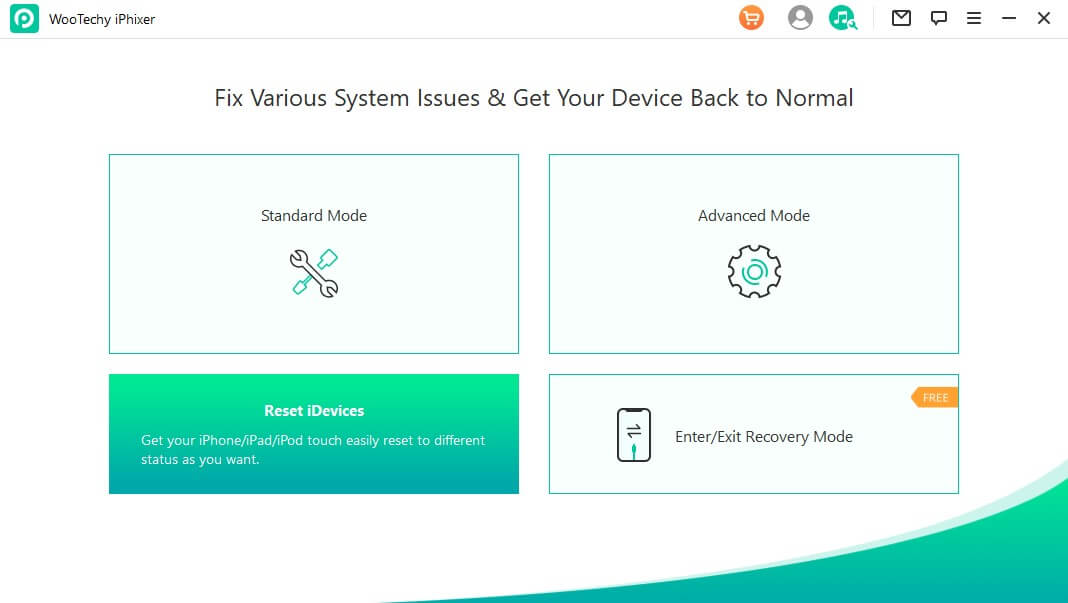 If you remember your iPhone password, then you can use the Standard Reset mode to reset your iPhone. Otherwise, you are free to use the Hard Reset mode.
Step 2 If you choose the Standard Reset mode, connect your iPhone to your computer and click the Start button.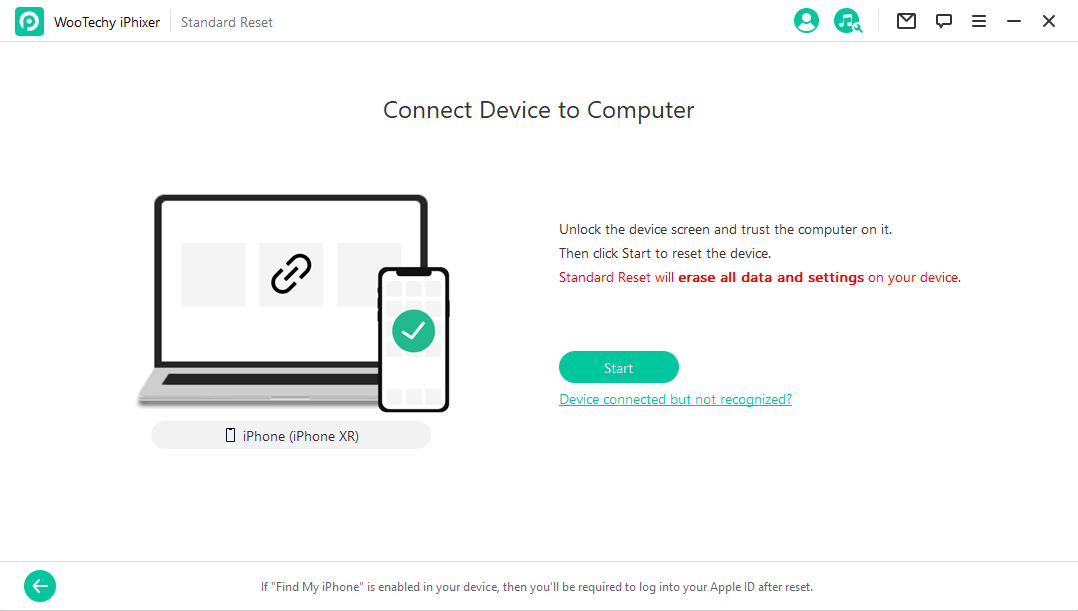 Step 3 iPhixer will reset your device immediately. Finally click the Done button and your iPhone is reset successfully.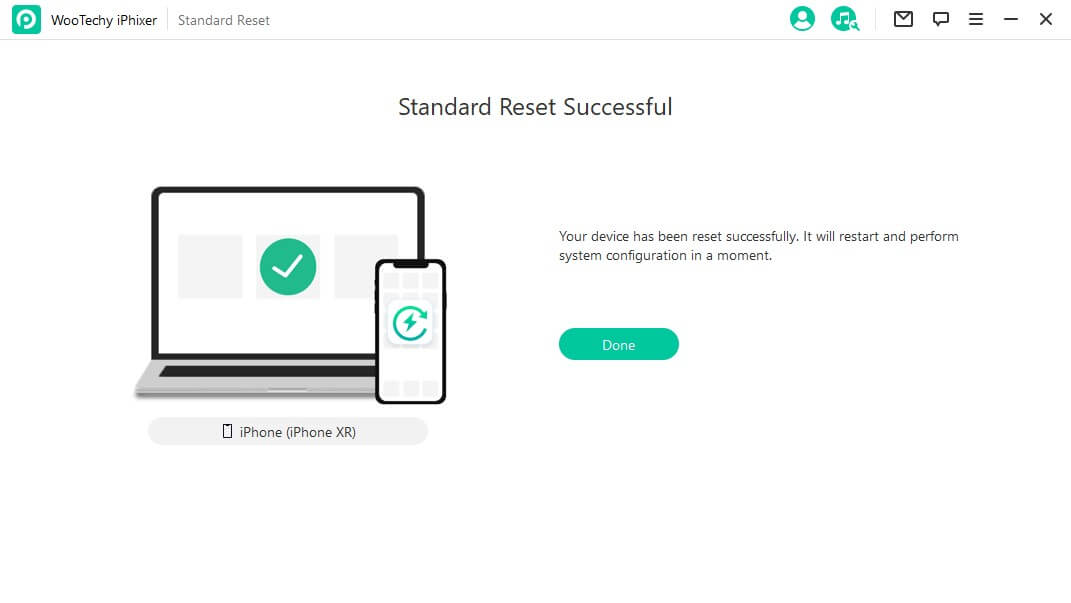 The steps of using Hard Reset mode is similar to the above one. Just follow the onscreen instructions and wait until the resetting is complete.
Part 3. Is Resetting My iPhone a Good Idea?
Yes, it is a good idea to reset your iPhone when there are unknown settings preventing your device function normally. However, it may be a bad idea for the user if they do not back up their data before factory reset iPhone. Other than losing data, you can keep your iPhone clean of junk by resetting it. Furthermore, you can use it to resolve software glitches and bugs. Hence, it improves the all-around performance of your device, which is a good idea.
Conclusion
It is good to know what happens when you reset your iPhone. It will help the user pick which of the reset options on their device they ought to pick when trying to fix an issue. Many users perform an iPhone factory reset that they often regret. That is why we have shared what happens if I reset my iPhone and an alternative app – WooTechy iPhixer to use for higher effectiveness. It can also remove all your iPhone software problems without resetting iPhone and without data loss.