Your photos bear some of the most memorable moments in your life. Losing photos on your iPhone can be really disappointing However, if you had made an backup, there is still a chance of getting these photos back. But as you know, either recovering from iCloud backup or from iTunes backup, you will have to restore all the data rather than only the photos.
What if you only want the photos back? That's what this article stands for. In today's article, we shall discuss some effective methods to only extract your photos from iPhone backup with step-by-step instructions.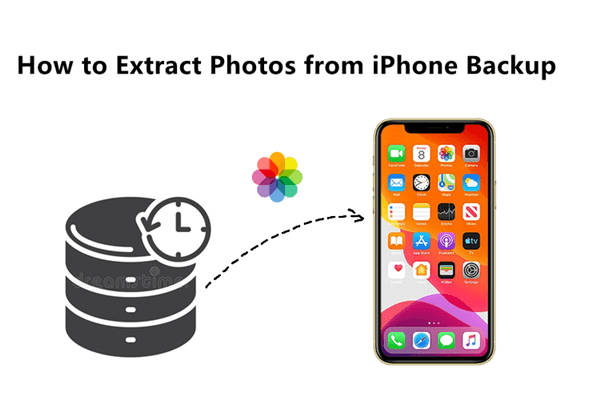 Part 1. Can I Only Extract Photos from iPhone Backup?
Apple does not provide an official solution to extract a specific type of data from iPhone backups made with iCloud or iTunes/Finder. You have to restore all the data in the backup to an iPhone.
However, if you only want to extract pictures from iCloud or iTunes backup, you can resort to a third-party tool. And another method to extract photos from iCloud is to download the photos from iCloud.com. But you have to know that you can only get the synced photos not the backed-up photos in this way.
Part 2. How to Extract Photos from iPhone Backup?
Now that you have learned that extracting images only from an iCloud or iTunes backup is possible, let's get into the detailed steps of how to do that.
1. Selectively Extract Photos from iTunes/iCloud Backup with iSeeker
As we have earlier shared, one of the best ways for you to only extract photos from iPhone backup is by using a third-party application. One of the most recommended iPhone backup extractor software is WooTechy iSeeker.
iSeeker is an iOS backup extractor tool that can extract all kinds of data from iCloud, iTunes or other third-party backup. More importantly, it enables you to select the data type you want rather than restore the whole backup. Therefore, it will extract only your photos from the iCloud and iTunes backup you made before. Moreover, other than extracting data from iPhone backup, it can also recover your deleted photos without backup.
Some Top Features of WooTechy iSeeker:
100.000+
Downloads
Recover files selectively. For instance, if you are recovering photos, iSeeker allows you to select the exact photos you would like to recover or extract from the backup.

Supports 18+ data types. Other than photos, it can also extract other data like contacts from iPhone backup.

Restores lost files on almost all iOS devices and iOS versions, including the newest iOS 16.

File preview before recovery. If you are recovering photos, you will get to see the exact photos in the backup to avoid wasting time restoring data you don't need.

Provides a free trial, with which you scan and preview the data for free.
Steps to extract photos from iPhone backup made on iTunes with WooTechy iSeeker:
Step 1. Start by installing iSeeker to your Mac or Windows PC. Launch the application and choose the Recover from iTunes Backup option. You should then select the exact iTunes backup from which you intend to extract the photos and click Next. Each backup is labeled with the iOS device name from which the data was backed up.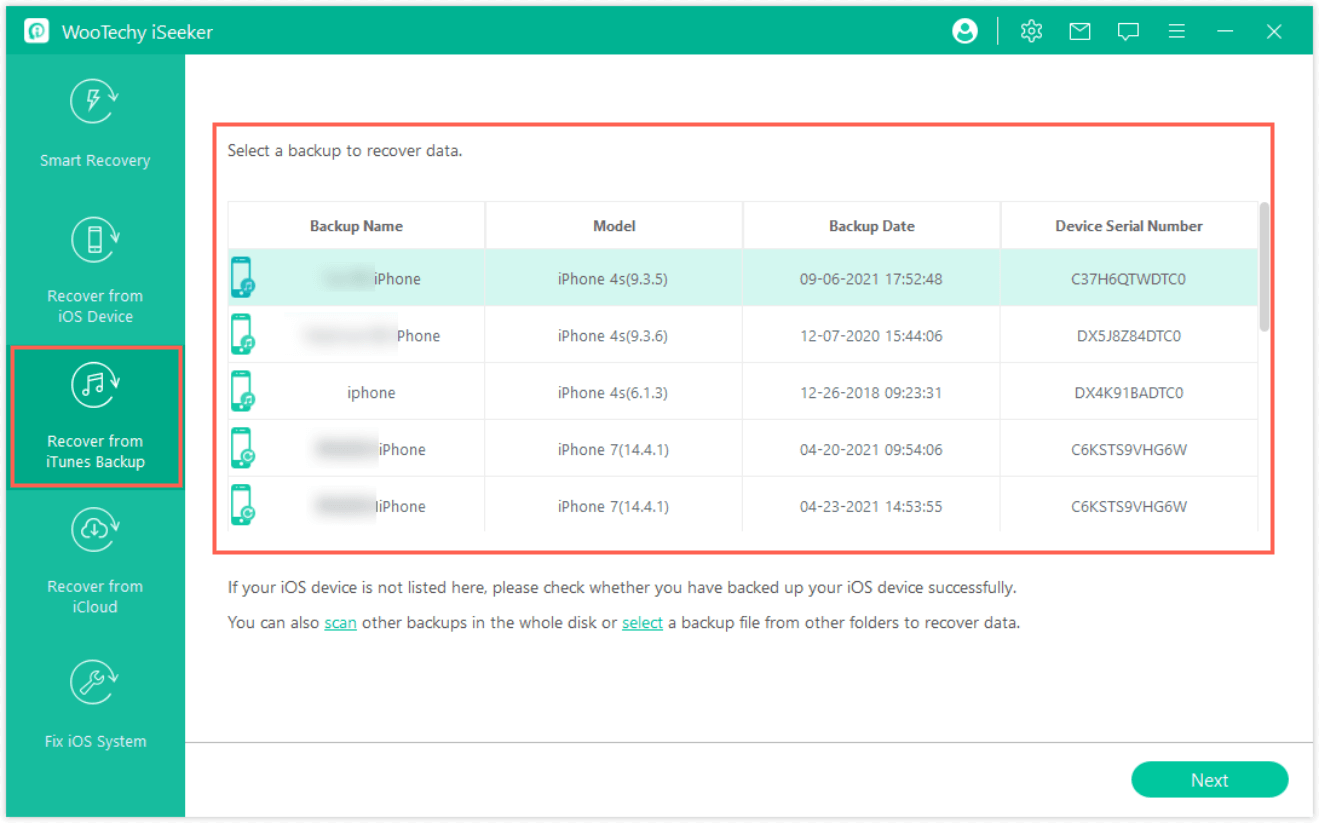 Step 2. iSeeker will now display all types of iOS files that you can recover from the backup. In this case, choose Photos and click Scan. The software will scan the backup to find all the photos.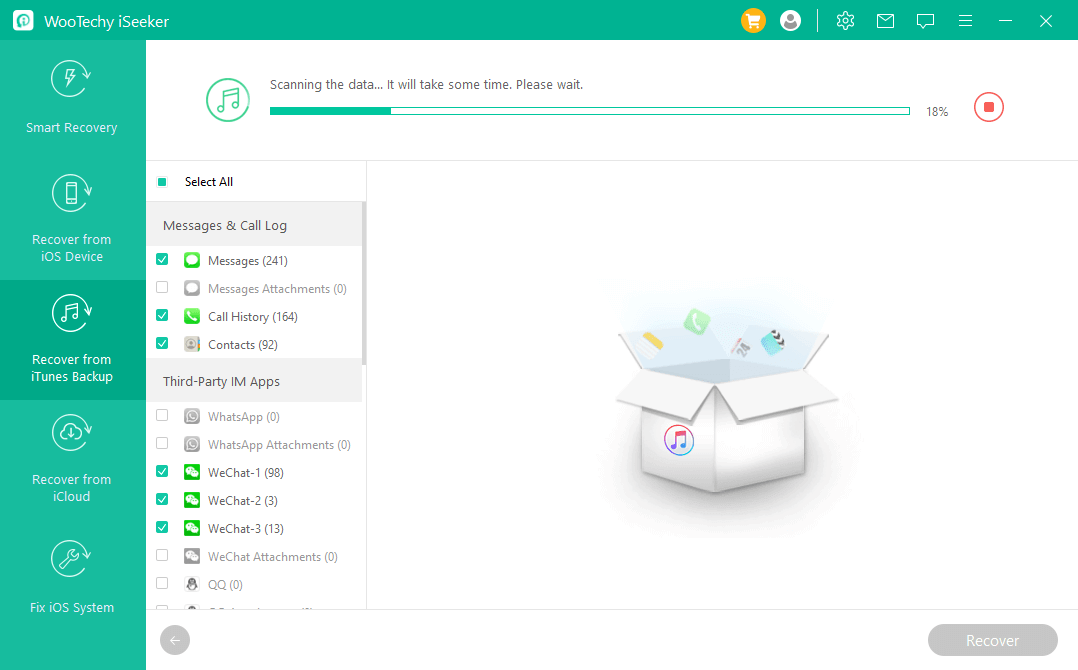 Step 3. When the scan is done, you will be able to preview all the discovered photos so that you choose the ones you would like the application to extract. You should now click the Recover button to start the extracting process. You will be required to choose a safe location on your computer where photos will be stored.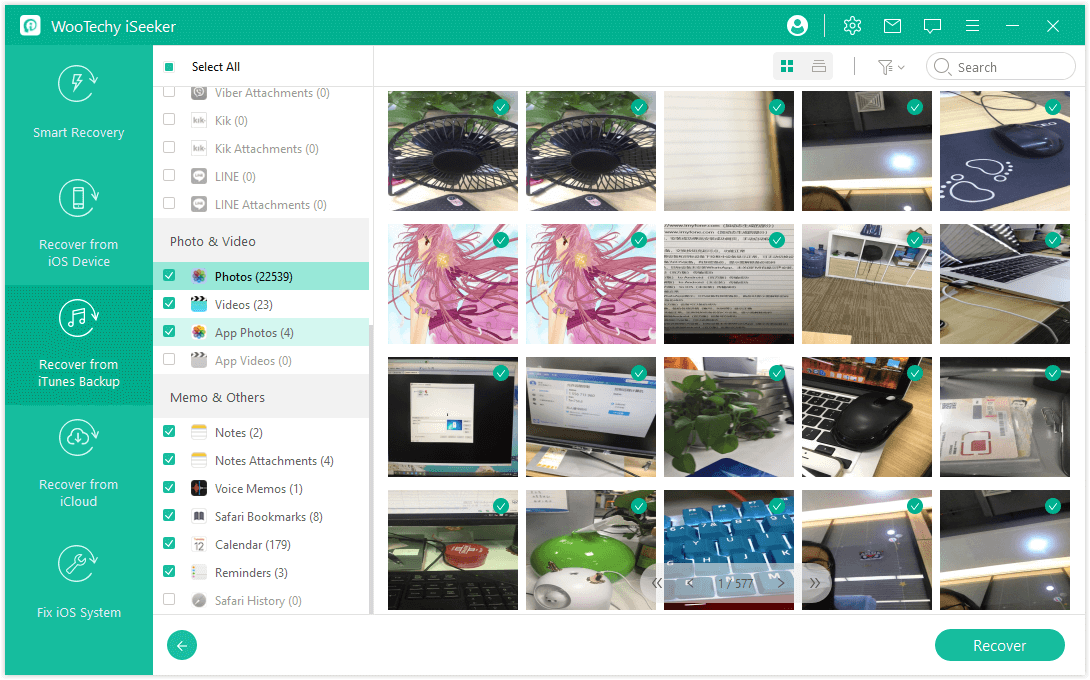 Steps to extract photos from iPhone backup made on iCloud using iSeeker:
Step 1. Open iSeeker and select the Recover from iCloud option. You should then choose iCloud Backup from the two available options. Follow the on-screen instructions to prepare your iPhone for the restoration process.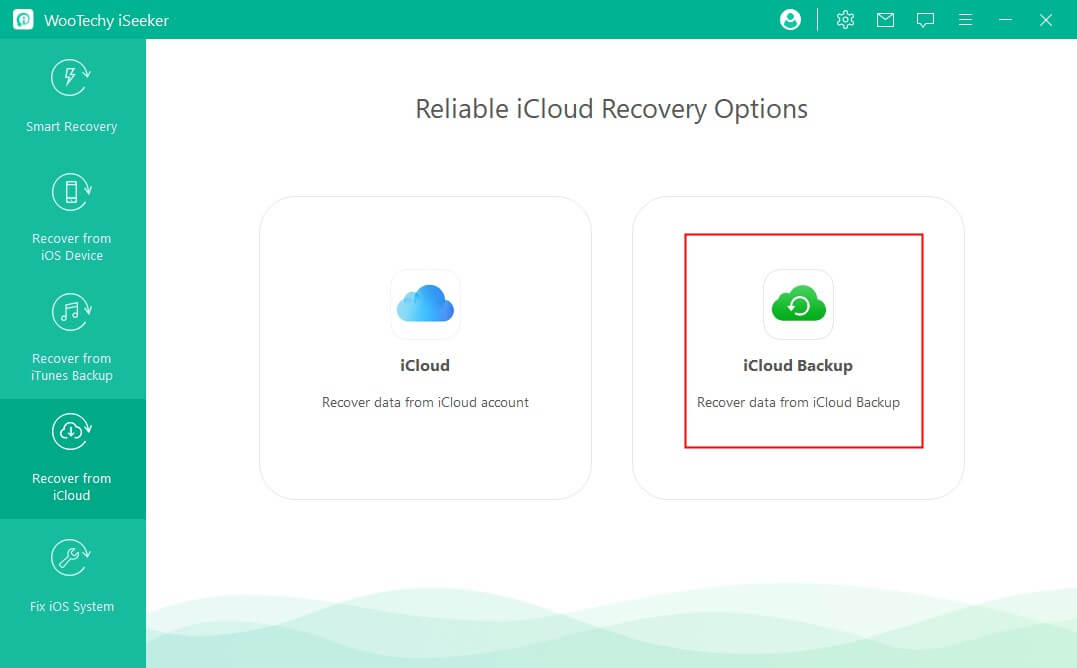 Step 2. When you reach the Apps & Data screen, choose the Restore from iCloud Backup option. You should then sign in with your Apple ID and password.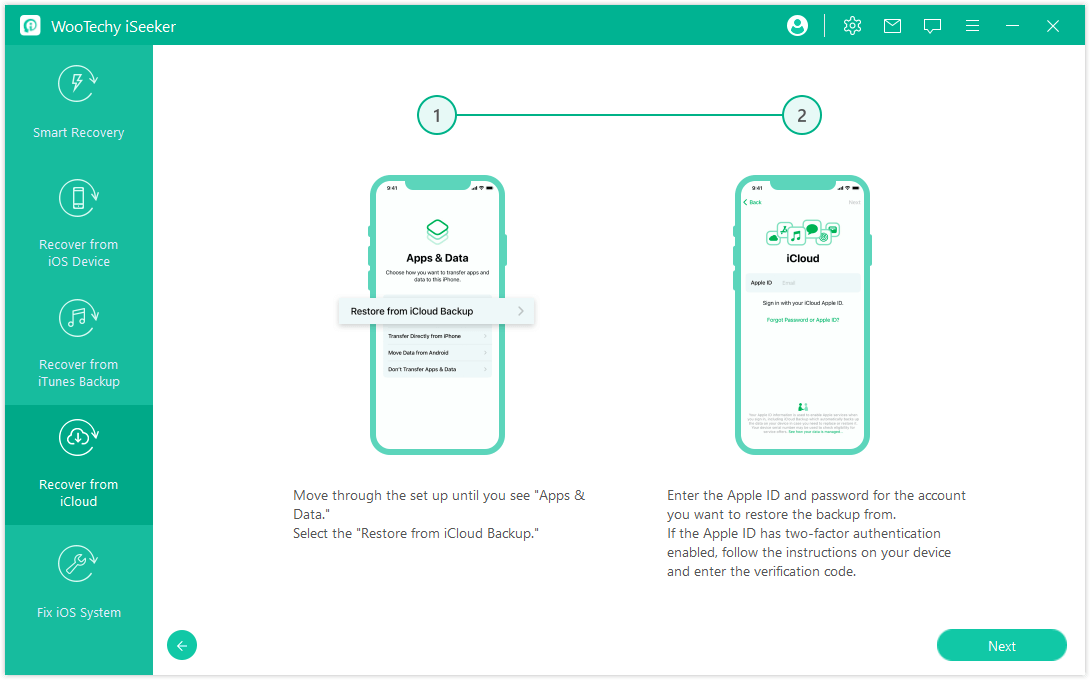 Step 3. Choose the backup you would like to restore your iPhone from. Connect your iPhone to the computer. Select Photos from the category list and then click Scan. Select the photos you want to recover, then click Recover. Follow the on-screen instructions in iSeeker to complete the process.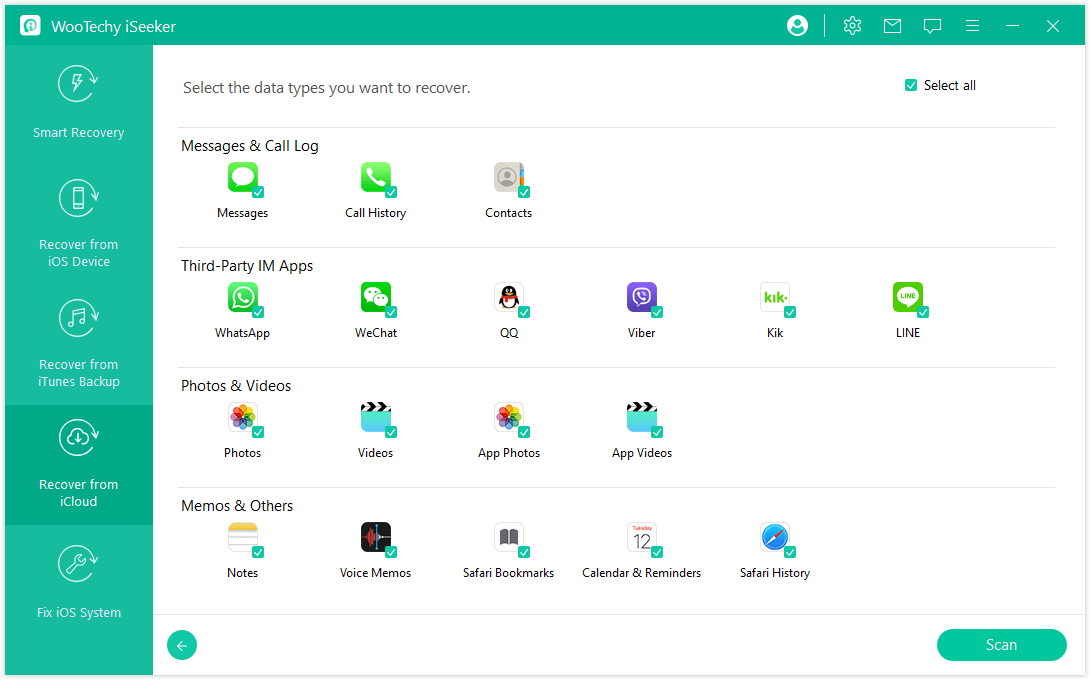 2. Extract Photos from iPhone Backup Made on iCloud Drive (iCloud.com)
You can also extract your synced pictures from iCloud.com. If you have enabled photos syncing, all your photos on your iPhone will automatically be uploaded to your iCloud photos library. But remember that the photos in iCloud backup not on your device can not be accessed here.
Steps to extract images from iCloud drive
Open any browser on your Windows PC or Mac and visit iCloud.com. Log in with your Apple ID and password to access the data on your iCloud account.
Open the Photos in your iCloud Drive to access all the photos synced from your iPhone.
Browse through your photos library and select all the photos you need. Click the Download icon in the top-right corner of the browser window to download the photos. You should now find all the images in your Downloads folder on your computer.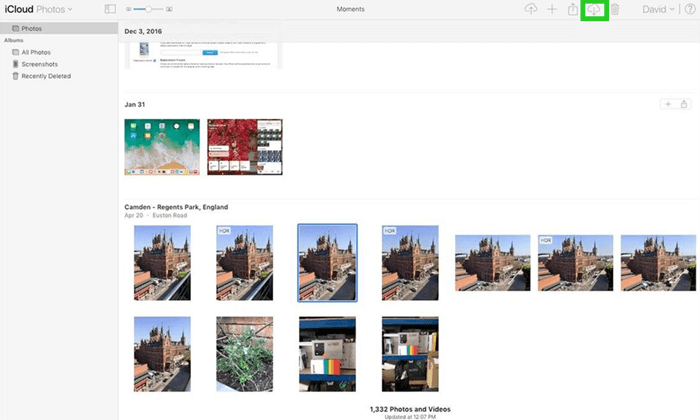 Conclusion
If you lose photos on your iPhone, you can still extract your photos from an iTunes or iCloud backup if you had initially created one. With WooTechy iSeeker, you can extract all your photos from an iTunes backup even if you don't have an iPhone with you. The other alternative is getting the photos from your iCloud drive. However, this method requires you to have enabled your photos to sync with iCloud in your settings.
So, the most reliable method to extract photos from iPhone backup is by using iSeeker. What are you waiting for? Download and give it a try now.