When people lose the contacts saved on their iPhone, they get upset because the contacts belong to some business partners, teachers, colleagues and even some of the most valuable people in life.
This is why Apple pushes every iPhone user to back up their device periodically. It is proven to be invaluable if something goes wrong with your device, like it is lost, damaged, replaced and so on.
If you have lost your contacts on iPhone, don't worry. There are plenty of ways to extract contacts from your iPhone backup, and with the help of the step-by-step guide in this post, you'll learn how to do it yourself.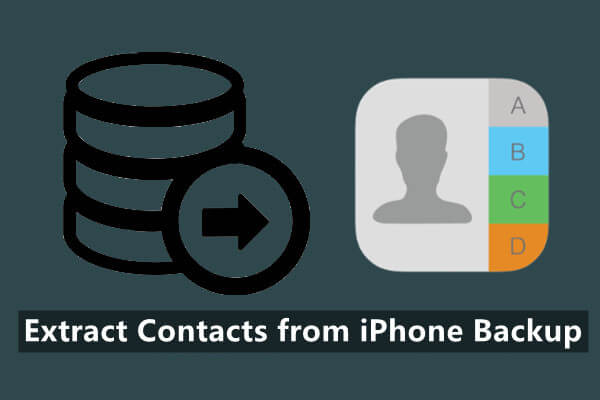 Part 1. Restore Only Contacts from iTunes/iCloud Backup
It's easy to back up your contacts on an iPhone, but if you need to restore them then it might not be as straightforward as you hope. This is because if you follow the default ways to restore your device from either iTunes or iCloud backup, you have to replace the data on iPhone with the data in the backup, then existing data that is not included in the backup could be lost.
However, there are also some safe solutions that will not cause data loss and that will also work when you do not have your device in hand. So let's start with these safe ways to restore only contacts from iTunes/iCloud backup.
1. Restore Only Contacts from iTunes Backup (Without An iPhone)
If you don't have your device on hand for some reason but you previously synchronised your data and backed up files through iTunes, then you can restore your device from that backup. A professional iPhone data recovery tool, WooTechy iSeeker, is a good choice that can help you get back your contacts whether they have been lost or deleted due to accidental mistakes, hardware errors or other reasons.
iSeeker is a professional iOS data recovery software that lets you restore contacts from iPhone, iPod touch or iPad. It can scan your device to get back deleted or lost contacts and extract them from iTunes or iCloud backup. It is a 100% safe recovery software that helps you analyze the iTunes backup file and easily retrieve the contacts list without restoring your iPhone with iTunes.
What Makes iSeeker Stand Out
100.000+
Downloads
Three different modes for recovering iPhone data: recover from iOS device, recover from iTunes backup, recover from iCloud.

Preview your iCloud/iTunes backup files before restoring and selectlively restore the files you need.

Compatible with various iPhone models and iOS versions, even iOS 16.

100% guarantee your data privacy and safety.
Follow the below steps to use iSeeker to extract contacts only from iTunes backup:
Step 1. Download iSeeker and launch it on your computer. After that, from the main interface of the tool click Recover from iTunes Backup, and choose the backup which contains your contacts.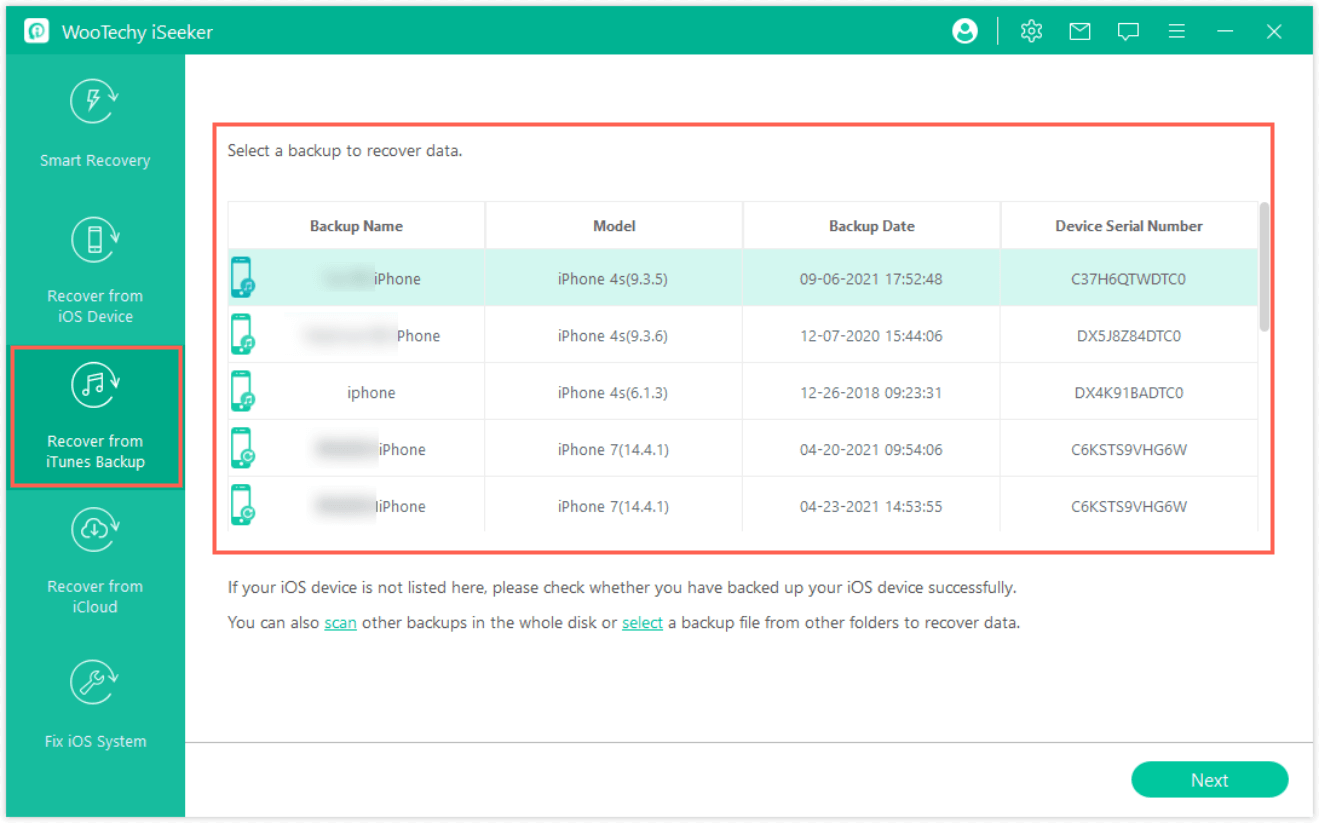 Step 2. Once you choose the backup, select Contacts from the category list, and then click on the Scan button.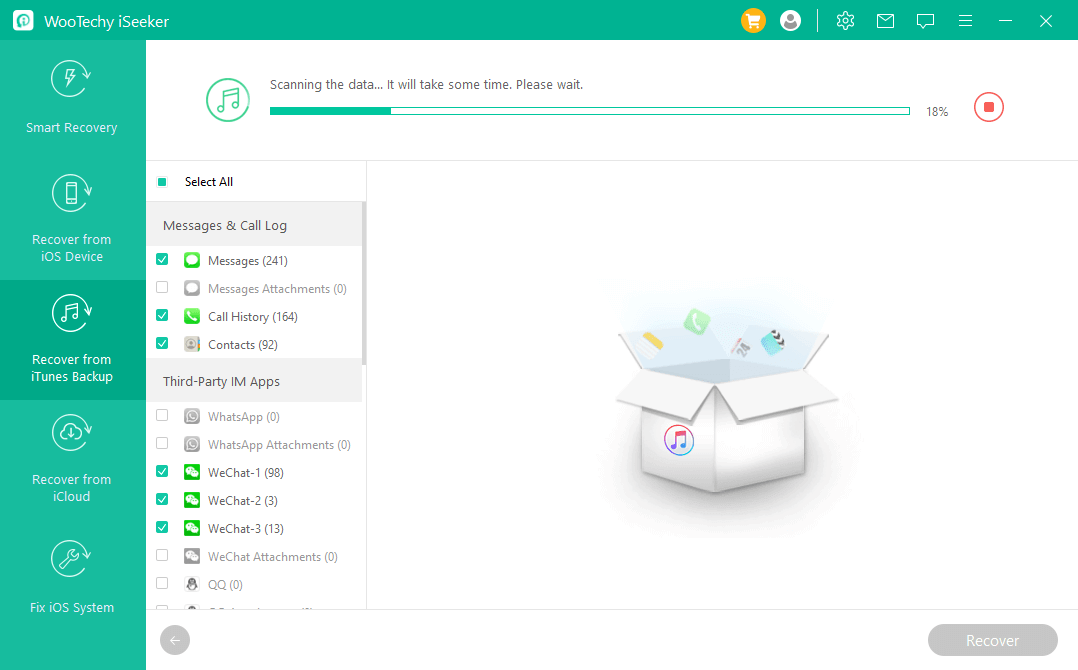 Step 3. Preview and select the contacts you want to recover and click Recover to retrieve them now.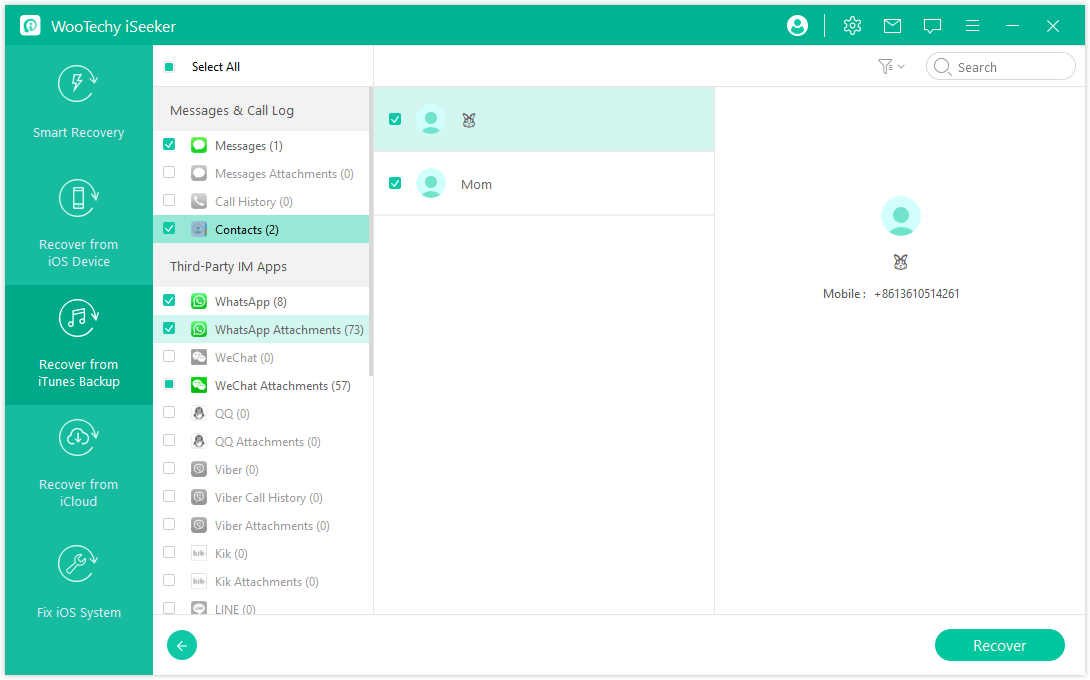 2. Restore Only Contacts from iCloud Backup
If you are regularly using iCloud to back up your contents, then you can also selectively restore contacts only from your iCloud backup with the help of iSeeker.
However, in order to try this method, you will need to have your iPhone on hand so that you can connect it to iSeeker and recover the iCloud backup data directly to your computer. Also before you begin, please make sure you have a recent backup of all the data.
Follow the steps below to retrieve only contacts from your iCloud backup using iSeeker:
Step 1. Open iSeeker, click the Recover from iCloud option, and then choose Recover Data From iCloud Backup.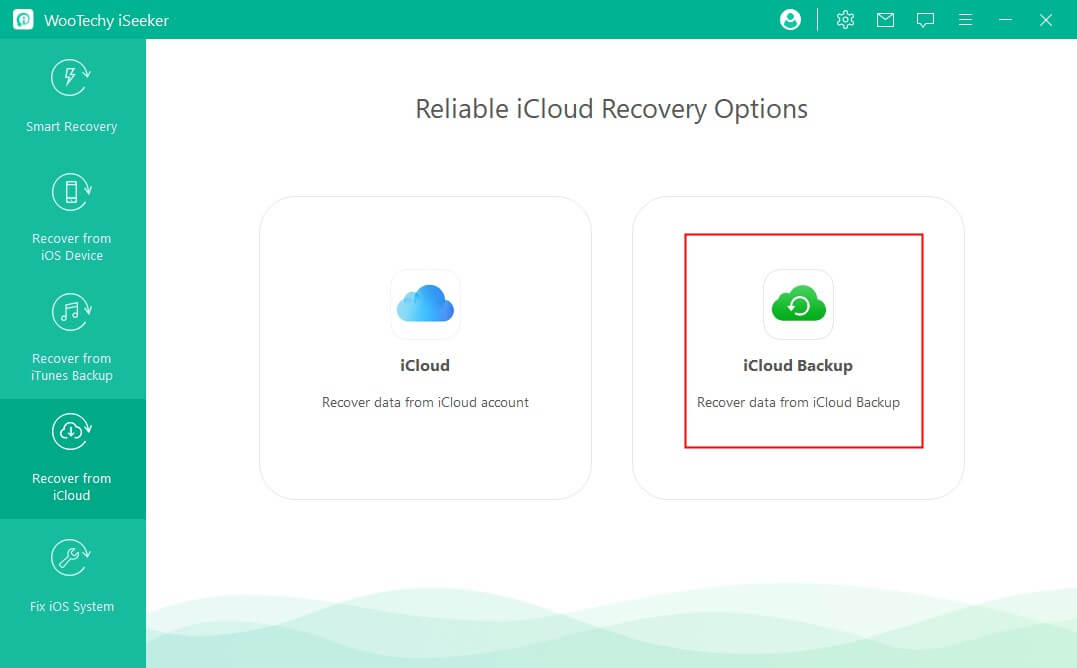 Step 2. Next, prepare your iPhone for restoration from an iCloud backup by following the instructions provided. When you see Apps & Data on the screen, click Restore from iCloud Backup and sign in to your iCloud Account.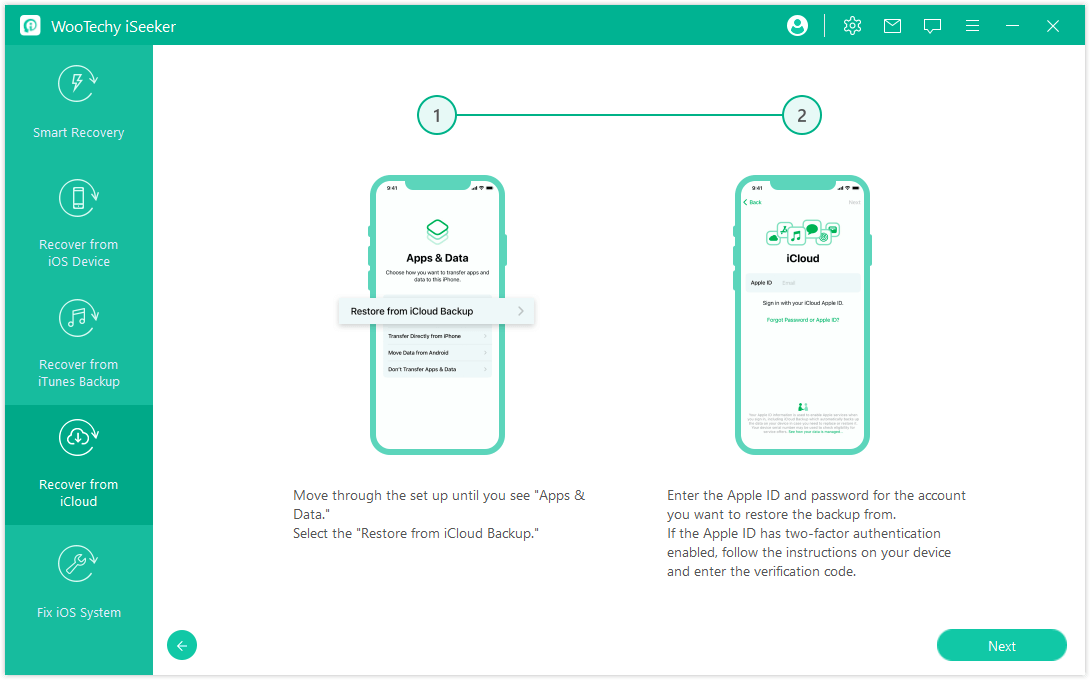 Step 3. From the list of available backups, choose the most recent backup that contains your contact numbers. Then choose Contacts from the category list and click Scan. After that, you could preview the contacts in the iCloud backup and choose the needed ones to recover.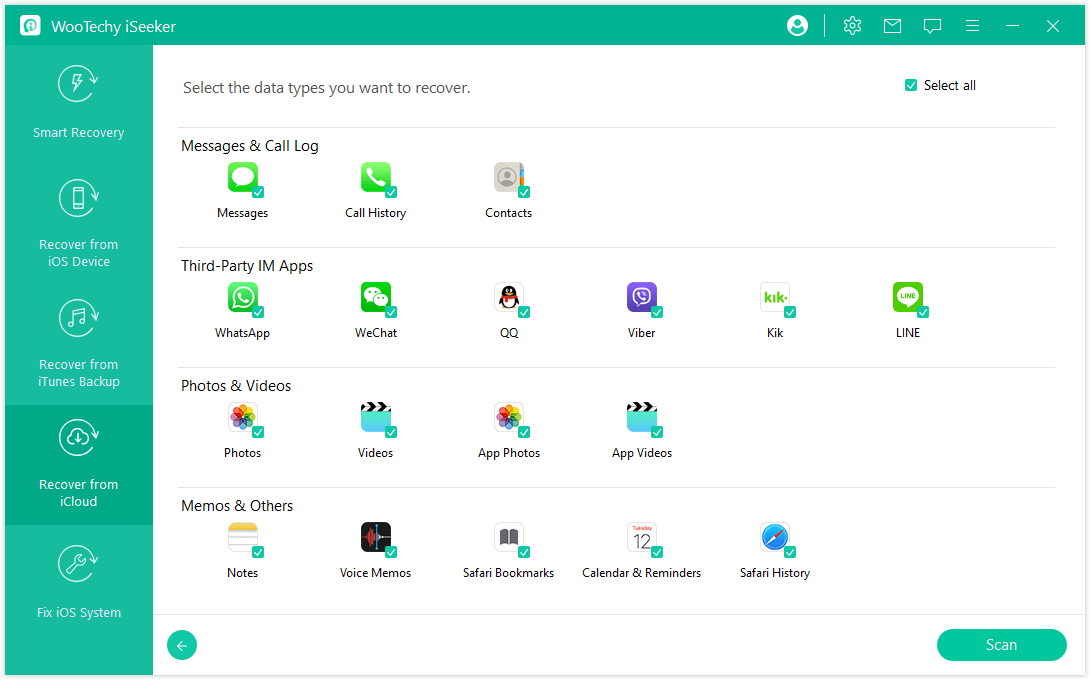 Part 2. Restore Only Contacts from iCloud.com
Another way to easily restore your iPhone contacts only stored in iCloud is via iCloud.com, which can be accessed from any web browser or device. So, if you've previously synced contacts to iCloud, you'll be able to access them from your Mac or PC even if you don't have your iPhone with you.
After you've restored the contacts, they should appear on all of your other Apple devices that use the same iCloud account and have enabled Contacts syncing.
Here are the steps to restore contacts from iCloud.com:
Visit iCloud.com from a computer web browser, and sign in to your account with your Apple ID.
After you log in to your account, click on Account Settings, and then go to the Advanced section on the bottom left corner.
Simply click on Restore Contacts and select the contacts you want to recover from one of your archived versions. Then, click Restore.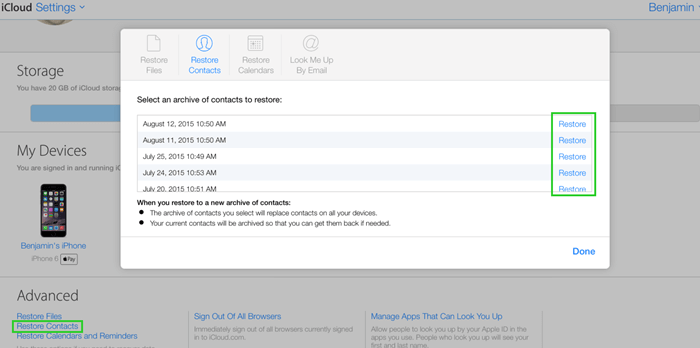 Part 3. Extract Contacts from iCloud/iTunes Backup
If you have backed up your iPhone either with iCloud or iTunes and have an iOS device with you, then you can extract the contacts from your iCloud/iTunes backup by using the default ways.
However, in either case, you'll have to restore your whole device from the backup, and all of your existing data will be overwritten by the backup data. Furthermore, you won't be able to restore contacts selectively from the backup.
Steps to extract contacts from iCloud backup:
You will have to factory reset your iPhone. Just head over to Settings > General > Reset > and then tap on the Erase All Content and Settings.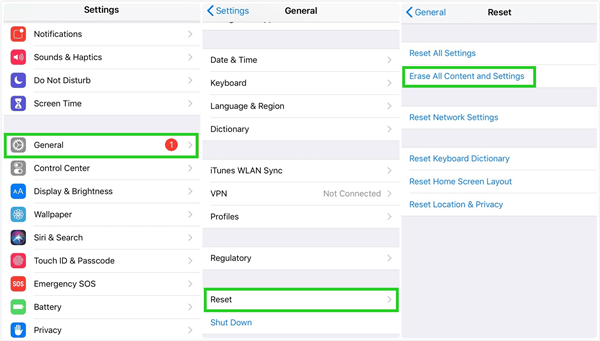 Your phone will then reset, and it will take you through a few simple steps to set up your device. When you get to the Apps & Data page, choose Restore from iCloud Backup.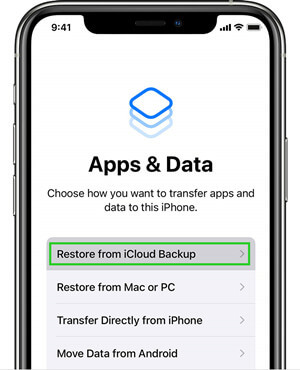 Look at all the backup files that are sorted by date and choose the one that you are sure contains the contacts.
Steps to extract contacts from iTunes backup:
First, plug your iPhone into your computer and open iTunes. Find the phone icon on the upper left side of the screen. Click that icon and then go to the Summary page.
To restore a recent backup, choose Restore Backup. From the list, select the backup you want to restore and press Restore.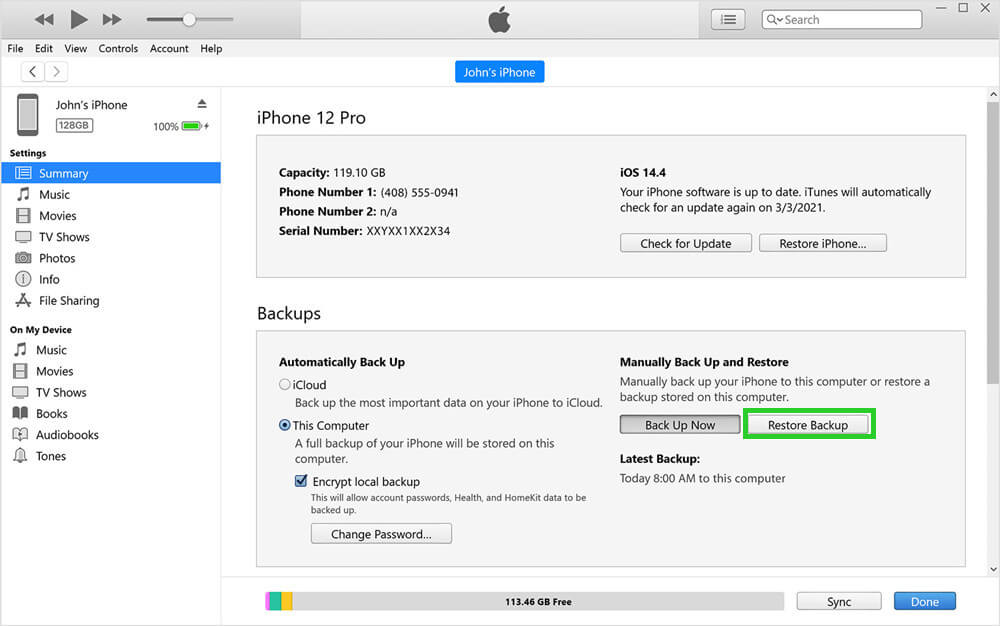 Conclusion
It can be distressing when your iPhone gets lost or damaged, or if you accidentally delete your contacts along with other important files. Hopefully, the above solutions will help you get your precious iPhone contacts back without much fuss. You can either restore your device from backup or access your iCloud account and get your contacts back.
However, if you want to restore your contacts selectively, then look no further than the WooTechy iSeeker data recovery software. This easy-to-operate solution helps you save a lot of time by providing a simple and efficient way of extracting iPhone contacts. Download and have a try right now.