The Messages app on iPhone can hold tens of thousands of messages without consuming much of the storage space. Owing to that, most of us never tend to delete our old messages any time soon. But it comes with a problem that how to see old messages on iPhone when there are thousands of messages to scroll through. Moreover, it also raises the fear that those old messages might have got deleted unintentionally.
The good news is that there are a few effective and fast ways to see old/deleted messages on iPhone, and this article is all about it. Here you will learn the 3 fast ways to see old/deleted messages on iPhone with complete steps.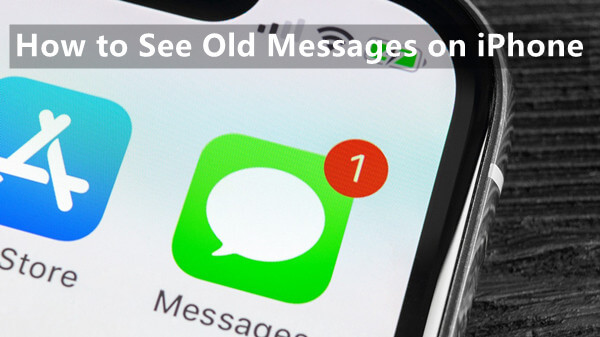 Part 1. How to See Old Messages with Scrolling
Probably you might think that the only effective way to find old messages is through vertical scrolling. Although scrolling is one way to do it, there is also something you can call "smart scrolling" or "hidden scrolling".
If you tap on the top of the screen either at the clock or the network side, you will see a few messages getting scrolled instantly. So, instead of doing frequent vertical swipes, you can use this smart scrolling feature to instantly scroll through messages and find the old messages quickly.
Follow the below steps to find old messages with smart scrolling:
Open the Messages app and tap the conversation from where you want to find the old messages.
Tap on the clock (located at the top left corner) or the network (located at the top right corner). The Messages app will scroll a few messages.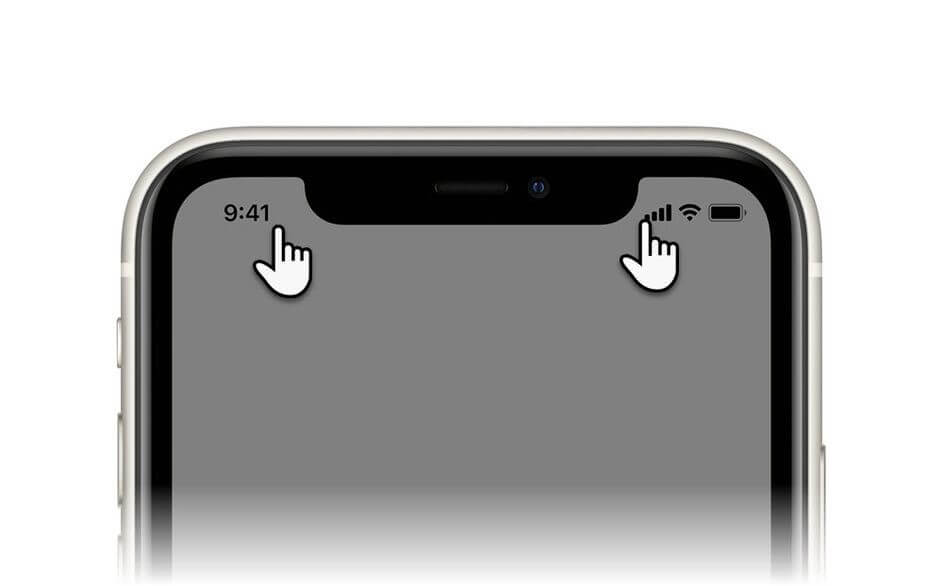 Keep doing step 2 until you find the old messages you are looking for.
In this way, you can smartly use the scroll to find the targeted messages. However, this approach is still a bit time-consuming and slow, and there is no guarantee you will find the old messages, especially when there are thousands of messages to scroll through.
Part 2. How to See Old Messages Without Scrolling
It requires patience to find old messages with scrolling, but sometimes we don't have that much time. In that case, it is better to look for a solution on how to find old messages on iPhone without scrolling.
For the ease of users, Apple has a built-in feature for it in the form of a "search bar". So, if you remember some phrase of a message you are looking for, you can write that in the search bar and then get a filtered list of messages related to it. Follow the below steps to do it:
Open the Messages app.
Drag the screen down from the middle to make the search bar pop up.
Write the phrases of a message you remember so that it filters the messages.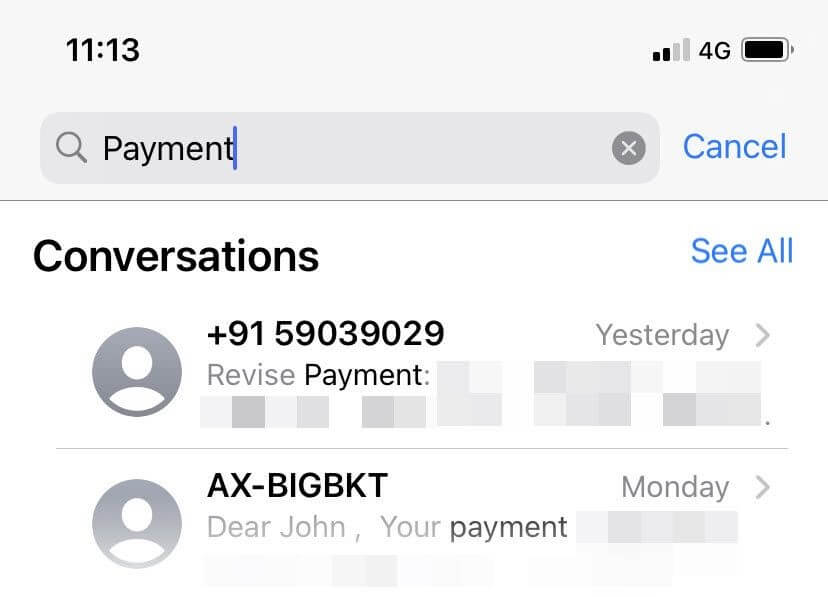 Tap the relevant chat that contains the targeted message.
Part 3. How to Find Old/Deleted Text Messages on iPhone
Both scrolling and search bar are the easiest answers for how to find old messages on iPhone. However, if you still don't find the desired text messages with the above methods, then there are very high chances that those messages got deleted somehow.
WooTechy iSeeker assists in such a case by offering instant data recovery. iSeeker is a powerful iPhone data recovery tool that can restore old/deleted text messages from various scenarios, such as accidental deletion, system crash, factory reset, iOS upgrade issue, etc.
Other than assisting you in recovering old/deleted text messages, iSeeker also supports the recovery of more than 18 data types, such as photos, videos, WhatsApp data, etc. It can even recover deleted data from iCloud, iTunes, and other iOS devices. In short, it is an all-in-one iPhone data recovery tool you can trust.
Key Features of WooTechy iSeeker
100.000+
Downloads
It offers direct recovery of old/deleted texts without the need for any backup.

It offers the highest possible data recovery rate owing to its intelligent scanning capabilities.

It supports a variety of iOS models and iOS versions (iOS 16 included).

It lets you preview the messages before restoring them.

It offers a graphical user-friendly interface that makes it possible for anyone to use the tool with ease.
Follow the below steps to learn how to find old text messages on iPhone using iSeeker to retrieve your old/deleted text messages:
Step 1. Install and launch iSeeker iOS data recovery tool and select the Recover from iOS Device option. Afterward, connect your iPhone with the computer and click Next.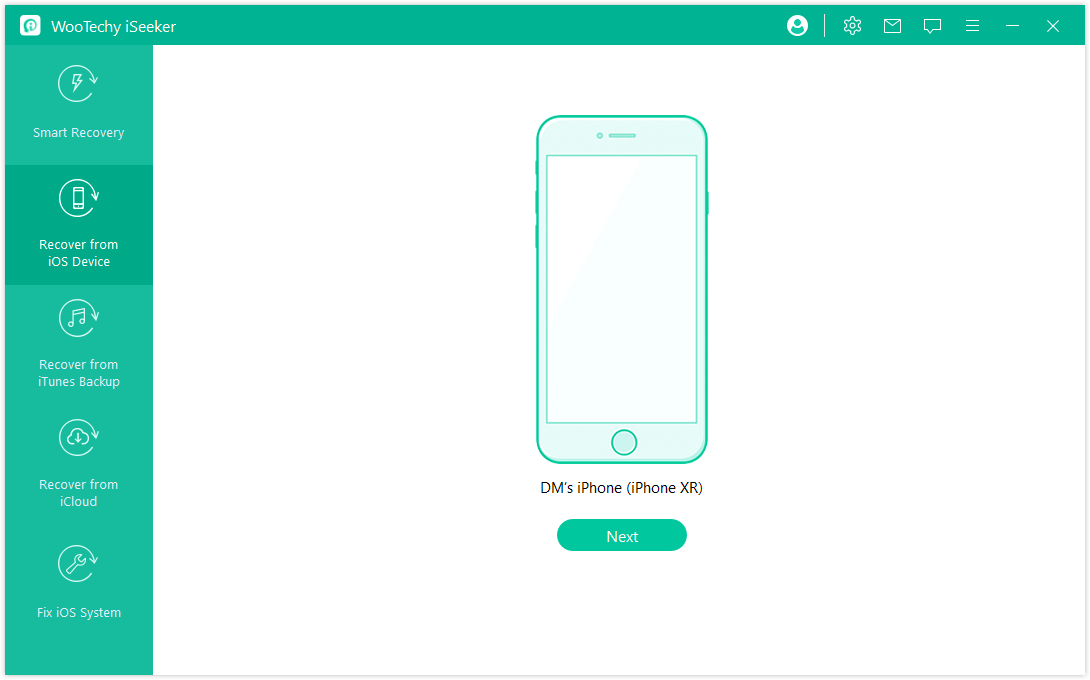 Step 2. Select the data type to recover. For your case, tick the Messages checkbox and click Scan.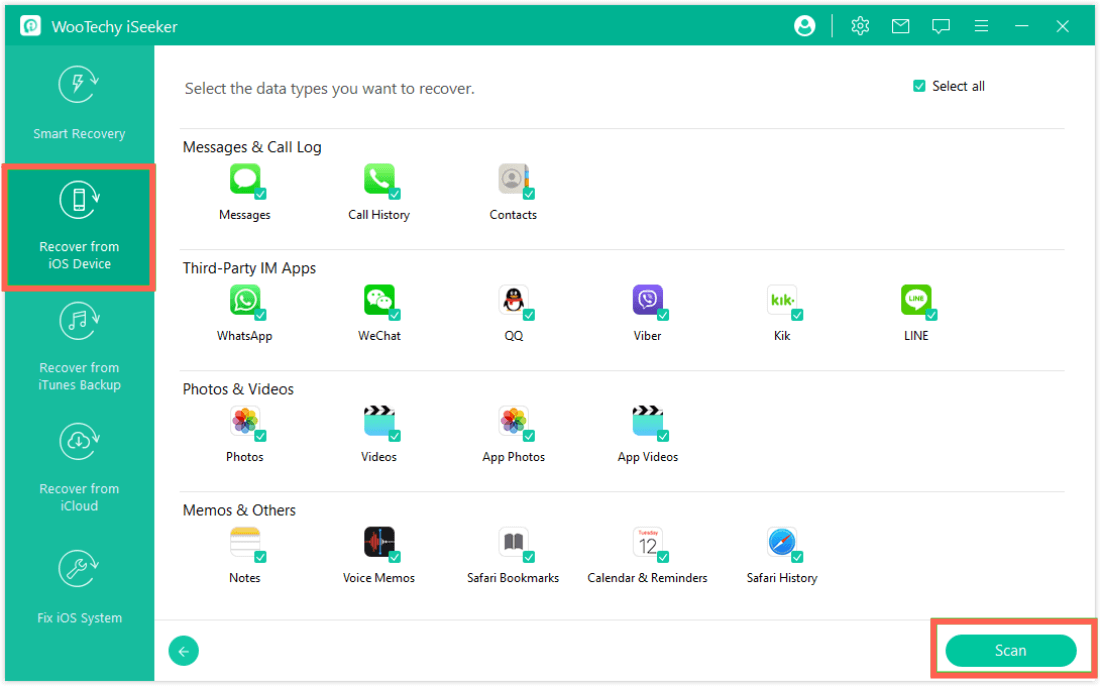 Step 3. Once the scanning is completed, preview all the recoverable messages. You can use the tool search bar to navigate to specific messages. Afterward, select the messages you want to restore and click Recover.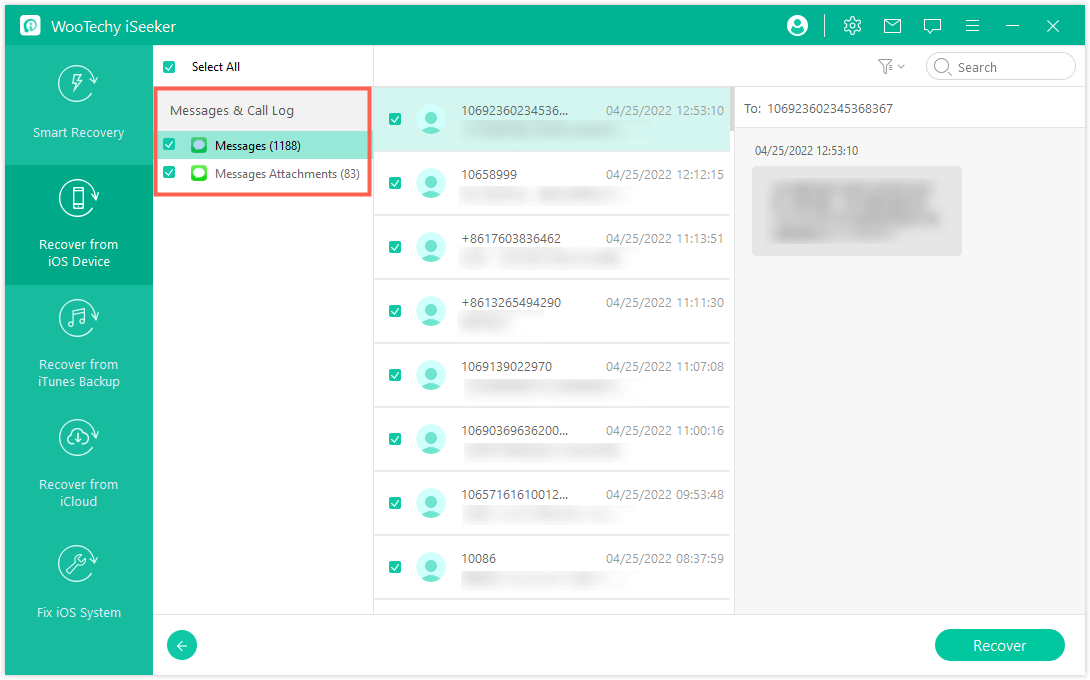 FAQs about Retrieving Old Messages
1. How Far Back Can Text Messages Be Retrieved on iPhone?
Text messages can be retrieved as long as they are not deleted or overwritten. However, when you delete messages, the duration of their stay on the phone depends on your use. Basically, deleted messages are removed from iPhone in the order of oldest to newest. So, when you keep deleting messages, the old deleted ones will be removed from the phone permanently to make room for new ones.
2. How Do I Retrieve Old iMessage Conversations?
If you have backed up your iPhone, you could restore a backup from iCloud or iTunes to retrieve the old iMessages. If you haven't made a backup or you are not sure, then using iSeeker to retrieve the old iMessages will be a good choice.
Conclusion
Sometimes our old chats contain important information we never want to lose. But due to being old, it is often challenging to find them easily. The scrolling and search bar are two commonly practiced solutions on how to find old messages on iPhone.
However, if you are unable to find old messages through scrolling or suspect some deletion of them, then WooTechy iSeeker powerful data recovery tool is your solution. iSeeker conducts a deep scan of the phone to retrieve all the possible messages and let you easily save them back on your