If you're looking for a versatile tool that can downgrade/upgrade your iOS device, and satisfy all you need with no data loss, look no further than the Wootechy iMaster.
Not only does this tool allow you to downgrade or upgrade your iOS to any version supported by Apple, but it promises no data loss and error codes which you always encounter on iTunes. Moreover, it can help you backup the data in advance, so that you can again rest assure that all your data will be retained on the device safely. Now you can understand why it's a favorite choice among Apple users; its high success rate, ease of use, and high functionality make it stand out from the rest!
It's OK to have worries before trying a new tool, and that's why we have this review article. This review will cover everything from pros and cons, pricing, legitimacy, performance, and so much more about WooTechy iMaster. Just check them out and make the final decision.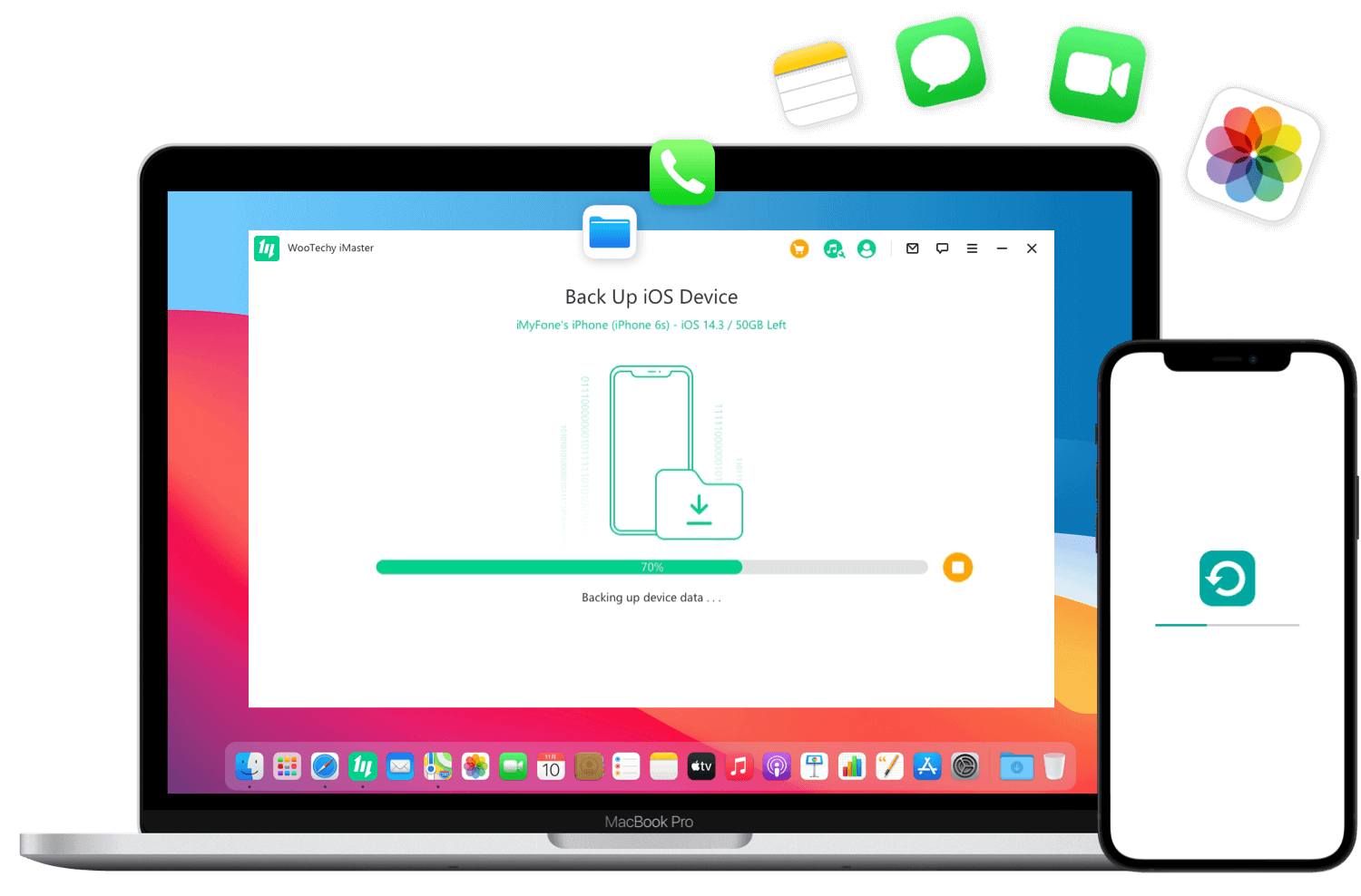 The Full Review of WooTechy iMaster
What Is Wootechy iMaster
Wootechy iMaster is a dependable tool that helps in upgrading and downgrading iOS on an Apple device. This tool also supports backing up iOS device to ensure that you do not lose any of your precious information. It boasts of advanced technology and professional after-sale support.
Also, it's worth noting that iMaster helps in upgrading your iOS device to the most recent version and backing up all your data, all in several clicks, for free, saving you time and money!
No need to be a tech-savvy, the super user-friendly interface enables you to operate it seamlessly and swiftly.
Pros
Downgrades iOS to any supported version swiftly and with no data loss.

Backup your iPhone or iPad data on any version of system safely and securely.

FREE trial version is available for you to update and back up the device.

Supports the latest iOS/iPadOS 15 as well as the newest models of iPhone and iPad.

User-friendly interface makes everyone a tech-savvy of updating and downgrading.

Offers a 30-days money-back guarantee which you can apply for if the results doesn't satisfy you.

24/7 active customer support team for you to use this tool seamlessly.
Cons
You will need to upgrade to full version at an affordable fee to enjoy the downgrading iOS feature.
Is Wootechy iMaster Legit
Yes, Wootechy iMaster is legit and you can rest assured that you're in safe hands. More so, it's a trustworthy tool that helps you master ALL YOUR iOS DEVICES and it provides the best and most reliable service with a 24/7 professional customer support.
Wootechy has near 5-star excellent ratings on TrustPilot with various iOS users attesting to the fact that it helped them save the day. Wootechy iMaster will not harm your iOS device, instead, it'll help you get out of troubles caused by the out-of-date or newest iOS versions and protect your device all through the entire updating or downgrading process.
Is Wootechy iMaster Free
Wootechy iMaster offers a free download option. However, you'll still need to choose between the trial and full version of it, depending on your needs.
In the FREE trial version, you'll be able to perform iOS upgrades and backup with no limit. While the full version offers the core functionality that allows you to downgrade your iOS devices. You are welcome to try out the free version first, which would help you make the right decision to subscribe for the benefits of the full version.
How Much Does Wootechy iMaster Cost
Like most software that has a free trial version, you can unlock the additional features of Wootechy iMaster simply by subscribing to either the 1-month plan, 1-year plan, or Lifetime Plan.
The 1-month plan is available for 1 iOS device at $19.95 and it will auto-renew. But you can cancel it at any time.
The 1-year plan helps you save money in the long term. It runs on 1 iOS device, offers auto-renewal and you can cancel at any time, all at a fee of $29.95.
The Lifetime Plan is available for 3 iOS devices at an unbelievable fee of $49.95.

After a safe and privacy-protected subscription to any of these packages, iOS users can expect to receive the license within minutes. It comes with free customer support, a 30-day money-back guarantee, free lifetime updates, and several other benefits.
How To Use Wootechy iMaster to Downgrade Your Device
Still in this Wootechy iMaster review, we would share with you a detailed guide on how to downgrade your device using the best and most secure tool ever, Wootechy iMaster.
Download, install and start Wootechy iMaster on your computer. Then connect your iOS device to the computer using a USB cable. Next, choose Downgrade iOS mode once the program has recognized your device.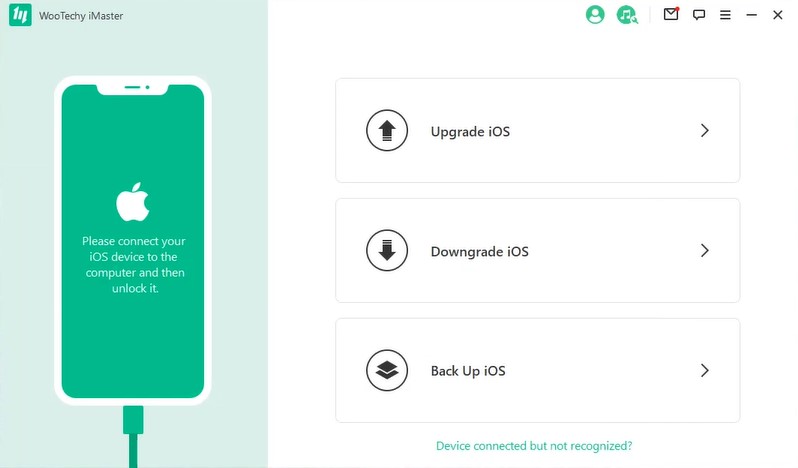 Choose a firmware version that you prefer and download it to your computer.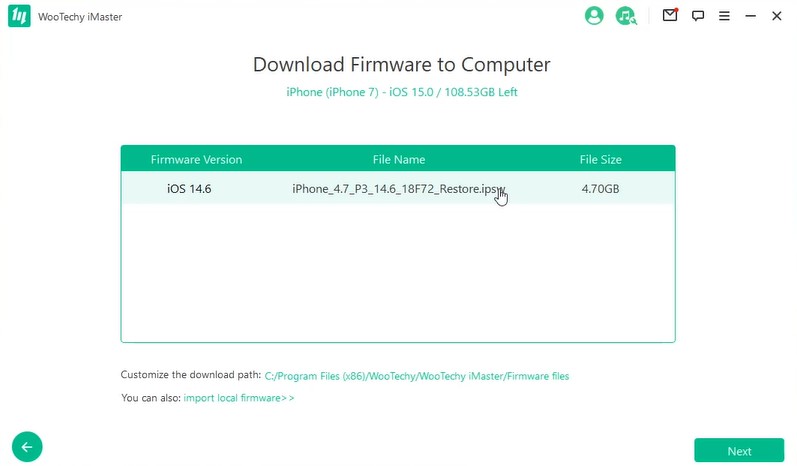 Now that your iOS device is ready for the iOS downgrade, tap Start to allow the program to downgrade your device instantly.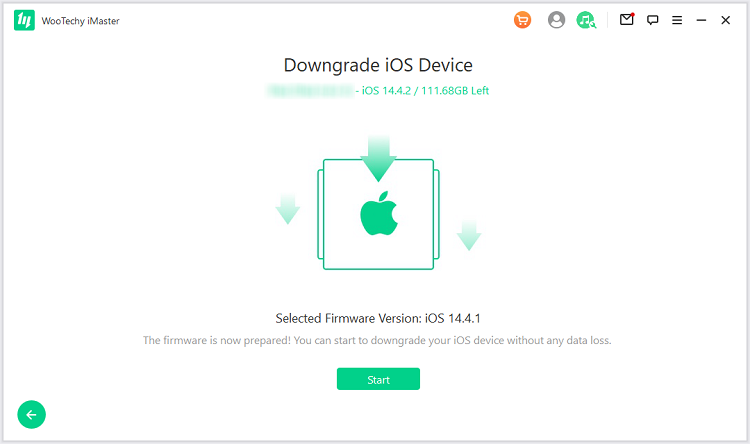 Once the process is complete, you'll see the message "Your iOS device has been downgraded successfully." Click Done to complete the downgrade process.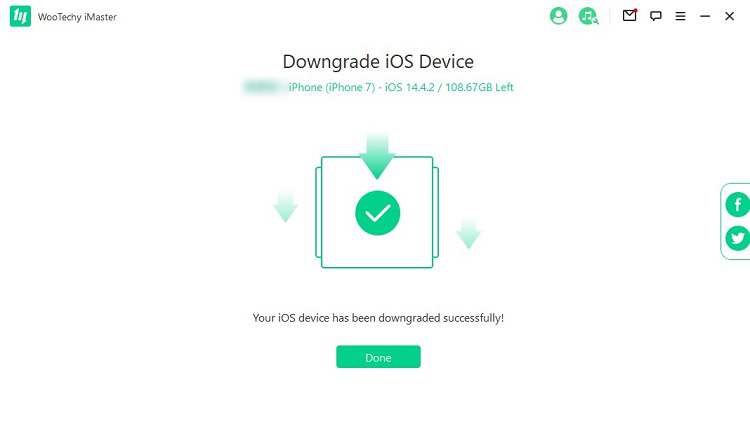 Note
Remember to keep your iOS device connected to the computer throughout this process and do not operate it until the downgrading finishes.
Conclusion
Whether you need to revert to any iOS version you prefer or you want to upgrade your device to the latest system version to enjoy additional features, it's all possible with Wootechy iMaster. This tool is the best you can find out there! With it, you can backup your iOS data for free without losing any vital information. More so, upgrading or downgrading is only a click away and you can rest assured of a successful outcome.
Based on this Wootechy iMaster review, why not give it a try right away?