Security features on mobile devices are often instituted to ensure the safety of valuable data and information stored in your devices. One of this features is called FRP, the Factory Reset Protection, which was introduced by Google to strengthen the security system on Android devices and act as an anti-theft.
Despite the immense benefits of this security feature, a bypass is typically needed because the FRP sometimes poses some difficulty for legal users when they forgot the Google credentials and password. In this case, people need to take advantage of some professional tools. And addROM Bypass APK is one of the things used to bypass the FRP.
This article will walk you through a review of addROM Bypass APK and give you all the vital information to know about this bypass tool. Besides, you can also learn about a better alternative to this tool and choose any of them based on your needs. Just go to find them out.
Full Review of AddROM Bypass APK
What Is AddROM Bypass APK
AddROM bypass APK is a file designed to help Android device users bypass the factory reset protection by Google. It comes in various versions for different Android devices to gain entry to your device when a Google credential and password are forgotten.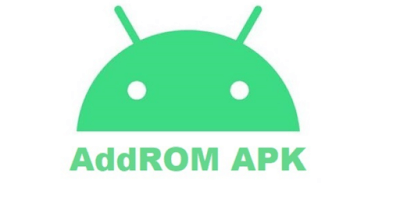 AddROM Bypass is available for download on the official website.
Is AddROM Bypass APK Legit
The addROM Bypass APK for Android devices is legit to use; many users have testified to its usefulness in helping them unlock the FRP on their devices. The manufacturers of addROM have a credible official website where the APK can be downloaded, on which you can check the legitimacy and accuracy. However, the addROM Bypass APK can only guarantee the legitimacy when you make a download from the official website. Downloads from clone websites or insecure domains can pose various risks.
Does AddROM Bypass APK Really Work
The functionality of the addROM Bypass APK can only be gauged by the reviews received from users who have previously attempted bypassing the FRP locks with this tool.
From our research, we discovered that many people have successfully bypassed the FRP lock using this file. In contrast, a few others were unable to use the it and complained of the inefficacy.
We also discovered that the differences in Android versions also contributed to the inability of some users to bypass the FRP, as not all devices are fully supported by the addROM bypass APK.
Why or Why Not Choose AddROM Bypass APK
Pros
A free file that can be used to bypass the Google FRP.
Cons
This tool is incompatible with the most recent Android versions (Android 9 and later) and phone models.

Installing and using this APK file gets a little difficult with multiple complicated steps. And there is no detailed guide on how to use it.

You have no access to a support team and have to figure out most troubles yourself.

Data safety and security are not fully guaranteed.
The Best Alternative to AddROM Bypass APK - WooTechy iDelock (Android)
The limitations demonstrated by the addROM Bypass can be avoided by opting for an more excellent and efficient alternative, such as Wootechy iDelock for Android. Wootechy is renowned for providing efficient unlocking solutions for mobile device users, including the FRP lock and all types of screen lock. What makes it outstanding is that it supports all Android versions on over 6000 android phones and tablets. It earns the reputation thanks to the user-intuitive interface and high success rate. Besides, the 24/7 customer support is always available for you.
How to Use WooTechy iDelock (Android) to Bypass the Google FRP Lock
Launch the software, select Remove Google lock (FRP). At the same time, connect your android phone to your PC with a USB cable.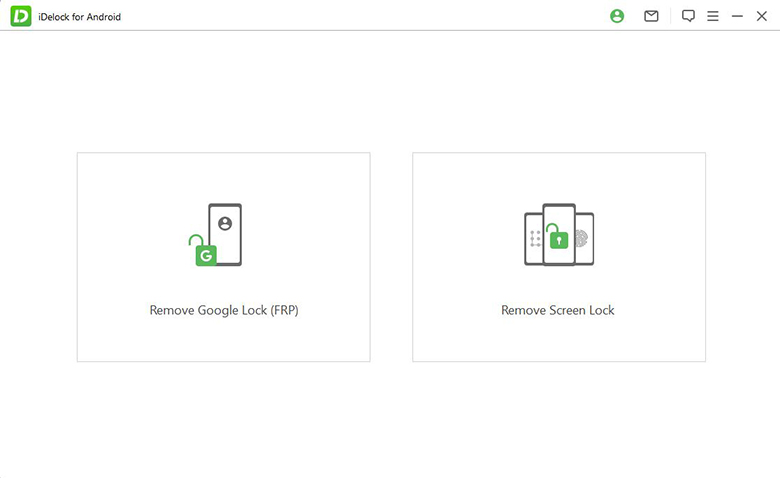 Verify the mobile device information and click Next. Put your device into recovery mode. Choose your device's PDA, country and carrier.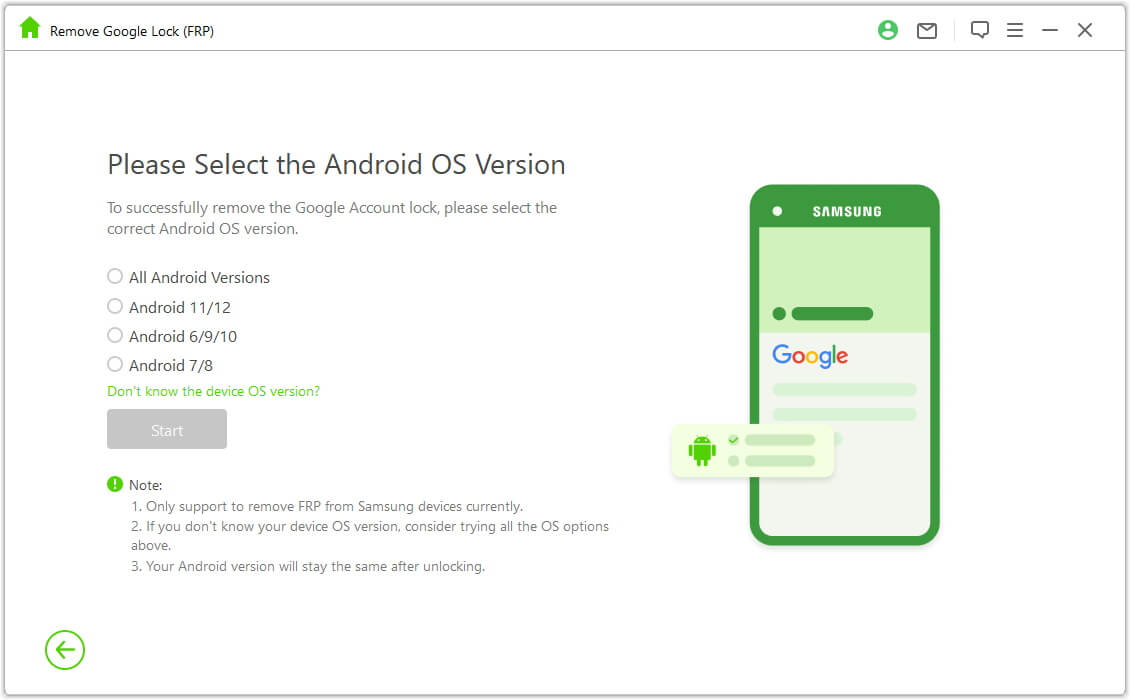 WooTechy iDelock (Android) will automatically provide the correct data and firmware package for you to download and extract. When the pacakge is ready, enter 000000 to confirm your action, then enable the "USB debugging" and "OEM unlocks" on your device.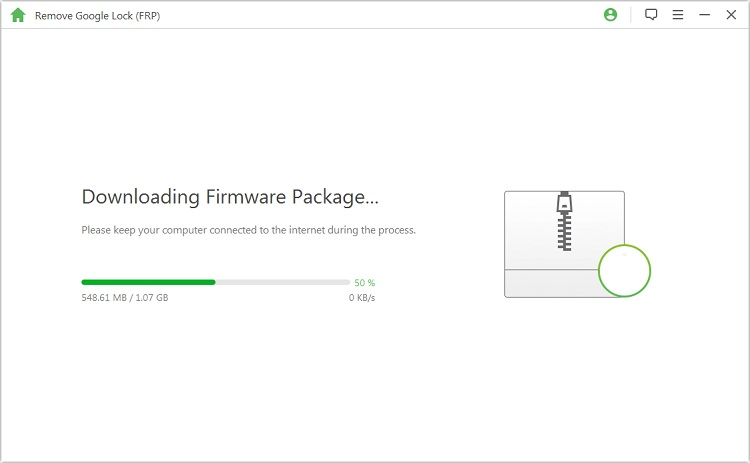 After everything is done, iDelock will start bypassing the FRP on your Android device.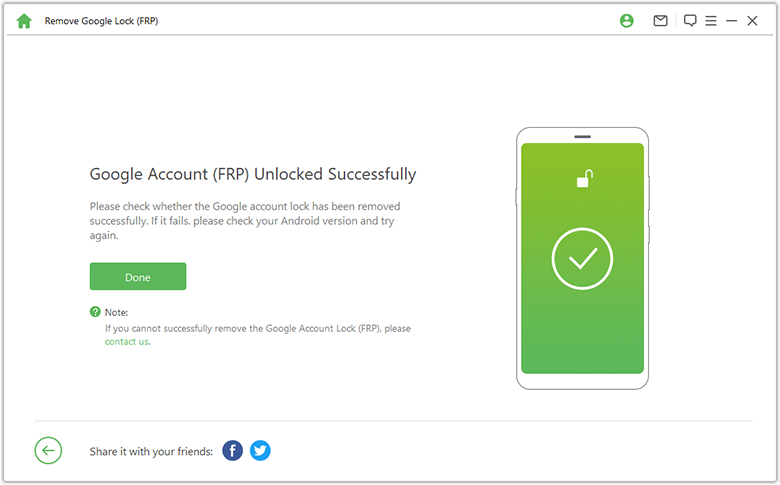 The whole process will only take several minutes, then you can use the phone without Google account or sign in with a new Google account.
Conclusion
From all indications, WooTechy iDelock for Android is more competitive than addROM as an FRP bypass tool. It has demonstrated superiority and efficiency in bypassing numerous locks on mobile devices. With a high rate of success and guaranteed data safety and protection, WooTechy iDelock (Android) remains the top FRP bypassing software. Just download and give it a try!