To prevent someone from wiping your phone or performing a factory reset if it is lost or stolen, Factory Reset Protection (FRP) was developed. It's advantageous in this case since it makes it more challenging to use a Google locked phone.
However, when you purchase a secondhand device and cannot get in touch with the previous owner, the Google lock becomes an issue. In this case, you may wonder how to unlock a Google locked phone. Stay on this page to learn about effective techniques.
What Is Google Locked Phone?
A Google-locked phone indicates that the Google account verification on the device has been activated after a factory reset. For Android phones, this refers specifically to the Factory Reset Protection (FRP) lock. This security feature includes data encryption and screen locks and is intended to give your device and information more protection.
Therefore, if you are using a second-hand phone, it is likely that the used phone you purchased has a Google lock. It's possible that the former owner neglected to delete the account or forgot his Google login. For this problem, the following content can help you solve it.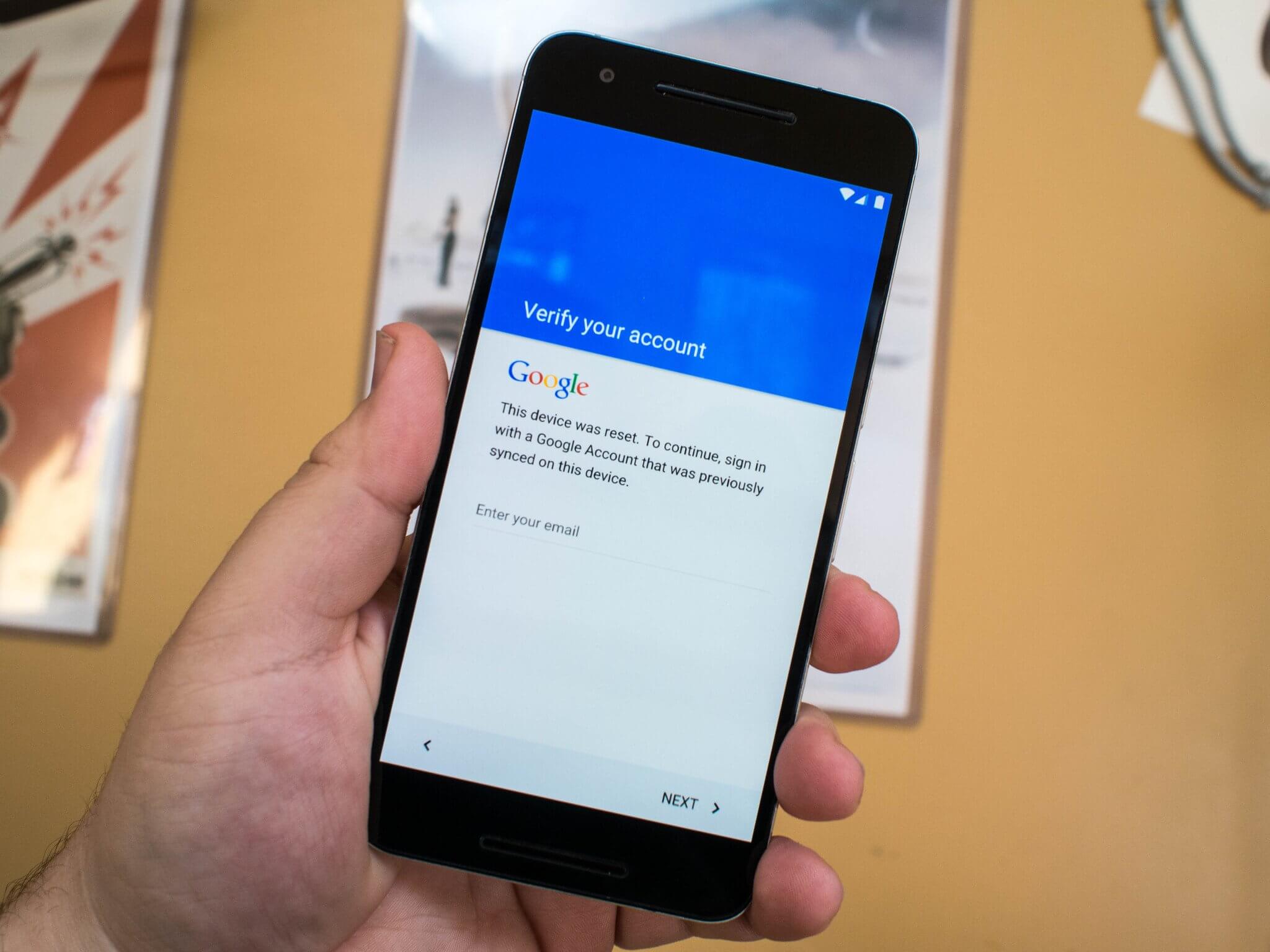 Can A Google Locked Phone Be Unlocked?
Yes. You need to use your Google account and password to unlock the phone if it has been "Google locked". In a situation where your logins are no longer available to you, the most reliable alternative is to use a professional unlocking tool to unlock your Google-locked phone in a few minutes. Also, you can try other methods to solve this issue. It will be discussed in the next part.
How to Unlock A Google Locked Phone
1. The Most Effective Way to Unlock Google Locked Phone - Wootechy iDelock (Android)
Wootechy iDelock (Android) is an expert in unlocking Android locks. It can unlock all sort of Android lock. No matter what screen lock you use (FRP, PINs, fingerprints, passwords, face ID), you can easily bypass it. With the help of this trustworthy tool, you can successfully bypass Google with ease. It only takes a few easy steps for anyone to get around the Google lock.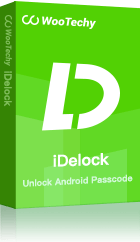 Features of WooTechy iDelock (Android)
iDelock (Android) ensures that your personal data will not be compromised by hackers or that your device will not be infected with malware during unlocking.

There are many Android tablets and smartphones that are compatible with the app.

Various Android locks can be unlocked, including fingerprint, custom password, pattern, and PIN locks.

It offers an intuitive user interface that makes it simple to use, even for non-technical users.

Customer service is available for users around the clock, to assist with any problems they may experience while using this tool.

Guide to Use iDelock (Android)

Firstly, download and install iDelock (Android). Open the app, and then tap the Remove Google Lock (FRP) button on the home screen. Use a USB cable to connect your phone to your computer.

Next, choose the PDA, nation, and carrier information for your device.

Verify that you've made the correct choices before clicking the Download button. The data package for your device will be automatically downloaded by iDelock.

These actions will cause the app to begin unlocking the Google locked phone. Only a few minutes will be required for the entire process.

2. Unlock Google Locked Phone With Google Keyboard

If you encounter a Google lock after doing a reset, you can use a few tricks with your Google keyboard to get around Google account verification and regain access to your Android phone. Here is how to unlock Google locked phone using the Google Keyboard:

Choose a language and connect to a Wi-Fi network when your mobile phone restart after a factory reset.

At this time, you will be prompted for your Google Account login information. When the virtual keyboard appears, click the text box, then click and hold the "@" key to access the Settings menu.

Next, hit the three dots in the top right corner and choose "Help & Feedback". Tap and hold any text on the page and click the "Web search" button.

Then you should type "Settings" into the search bar that appears to locate and open it.

Now find the "Factory data reset > Delete all" to reset your phone one more time. The Google locked phone can be unlocked successfully!

Cons

This solution only works for Samsung devices.

It is not guaranteed to work and the process is complex to follow.

3. Using FRP Bypass APK to Unlock Google Locked Phone

Google locked phones can be unlocked using the FRP bypass APK by those who lose their Google credentials. This third-party software is available on most Android devices. Below is the guide to this method:

Download and launch the FRP bypass apk file on a flash drive.

Using OTG, install the file from the flash drive onto the target device.

After the installation is completed, open the application and go to the settings page.

Next, choose the backup and reset > factory data reset > confirm.

Finally, all the data on the device will be deleted, including the Google accounts. Now you can use your device as a new one.

Cons

The unlocking process requires an OTG cable.

There is no assurance that this method will function in all circumstances or with all devices.

It may increase the risk of harm or malfunction to your device.

Conclusion

It is no doubt that there are many useful methods that exist to unlock a Google locked phone, but few of them are worthwhile owing to the difficulty and risk involved. This is why you should think about WooTechy iDelock for Android. It is a superb and more reliable solution that has many advantages over other methods. With this tool, you can unlock your Google locked phone easily and quickly. Most importantly, there is no threat of malware infection, device damage, or file loss. What are you waiting for? Download it and give it a try!