Internet-based, there are several flashing and unlocking tools. Among these tools, there is one tool that stands out. That's Marvel Tool FRP! It is the one-stop application for unlocking and flashing android phones and tablets. In today's world of mobile devices and data security, smartphone users are constantly in need of such applications to help them stay in charge of their data and keep their devices safe. This tool provides you with the most advanced features to keep you in charge and on top of your device.
Main Features of FRP Marvel GSM Tool
Marvel FRP tool is one of the hundreds of unlocking and flashing tools out there for Android users. The tool is used on PCs and helps deal with issues such as screen locks, pin codes, pattern locks, passwords, etc. Some of its main features include:
Factory Reset Protection Remover: This feature is used to remove the FRP security feature from Android devices.
Screen Lock Unlocker: It deals with all kinds of screen lock situations for Android devices.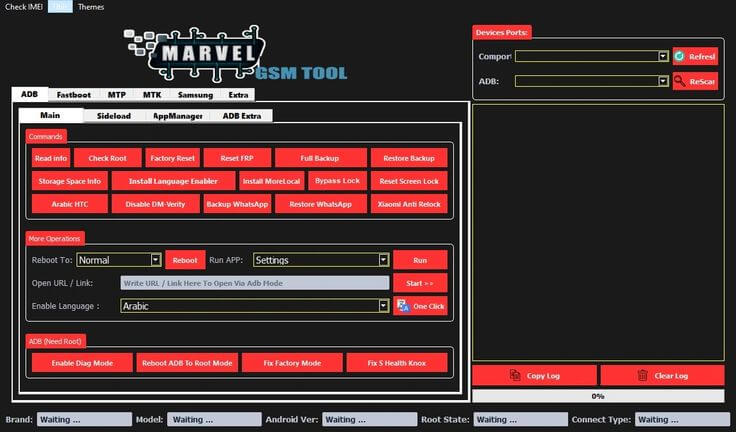 Is Marvel FRP Tool Effective?
However, this tool is not all that effective. Sometimes it produces positive results and works very well for some devices. Often, they give terrible results and cannot be relied on.
Can I Trust the Marvel FRP Tool?
No. You can't trust the FRP Marvel GSM tool as it can not be relied upon to produce reliable results.
How to Use Marvel Tool to Bypass FRP
First, download and install the Marvel FRP tool from the internet.

Next, connect your device to your PC via a USB cable.

Then you can choose to use ADB, Fastboot, MTP FRP Browser, MTK and QCOM methods to bypass FRP.

Simply click on Start Bypass FRP and it will be done.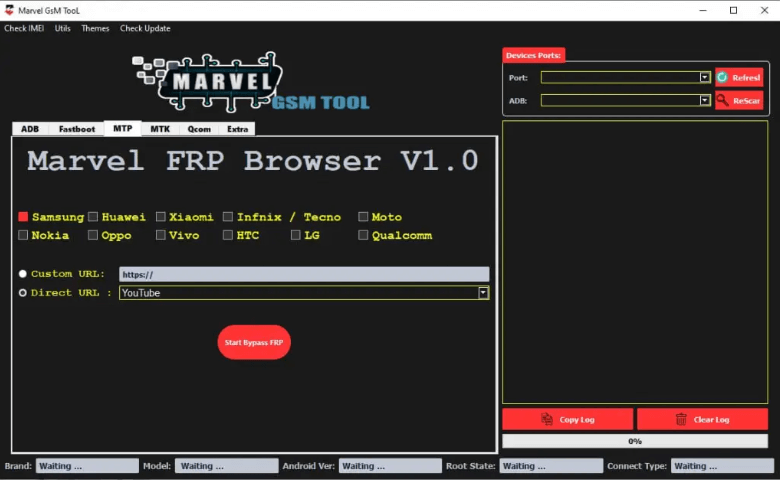 Pros and Cons of Marvel GSM Tool
Pros
The Marvel GSM Tool is easy to use. It's free and requires no registration or activation to work.

It is compatible with lots of Android devices and OS versions, such as Samsung, Huawei, Xiaomi, LG, etc.
Cons
The tool is not reliable. It cannot be guaranteed to work at all times.

Your device might be susceptible to data loss when using the Marvel FRP Tool.

The FRP Marvel GSM Tool does not provide customer support for users.
Marvel GSM Tool Doesn't Work? Try This!
If you've used the Marvel FRP Tool application and still can't bypass FRP on your device, iDelock (Android) is a credible alternative. Wootechy created this tool to help Android users deal with all sorts of lockout and FRP situations. With iDelock, you can unlock your phone without fear of malware and viruses damaging your phone.
Highlights of iDelock (Android)
75.000.000+
Downloads
Without technical experience, you can unlock Android screen lock quickly and easily.

It can unlock any Android locks, such as FRP, PINs, passwords, fingerprints , face ID and so on.

From Android 2.3 to Android 11, it works with a variety of Android devices.

Protects data from viruses and ensures its safety. You don't have to worry about security.
Guide to use iDelock (Android)
Step 1 Download iDelock (Android) on your PC and choose Remove Google Lock (FRP) on the screen.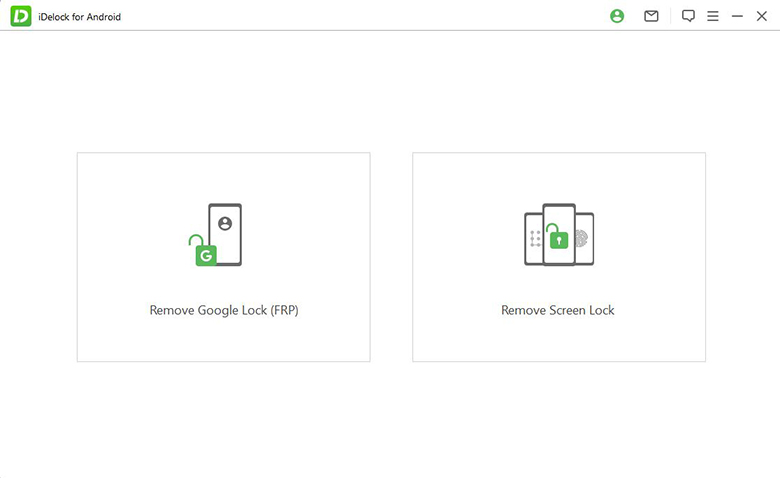 Step 2 Choose your system operation version and click Start to continue. Don't forget to connect your phone to the computer with a USB cable.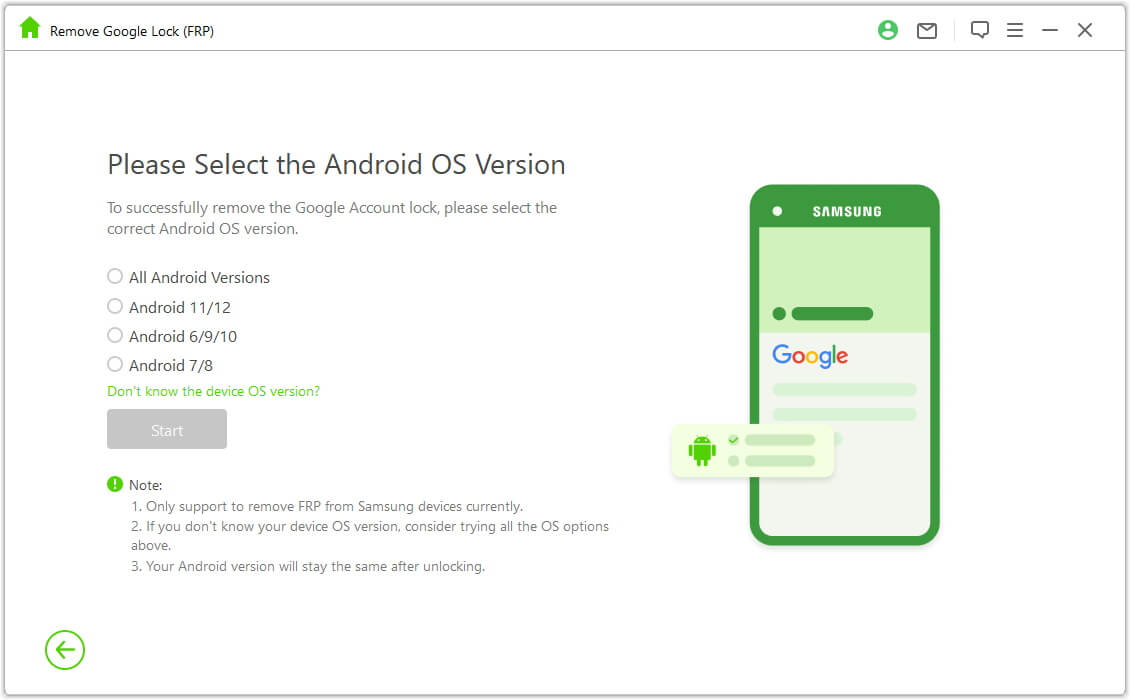 Step 3 Then download data packages that provided to your phone. Enter 000000 on the screen and iDelock will start unlocking your device.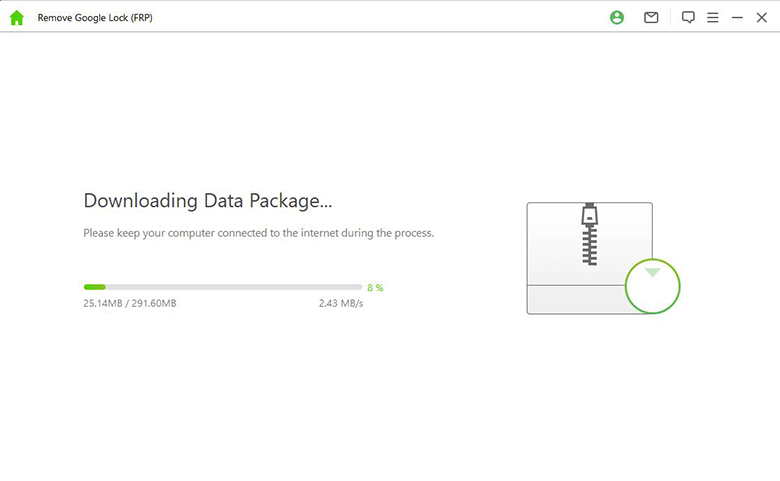 Step 4 See? It success! Now you can use your device with no restriction and sign onto it with a new account!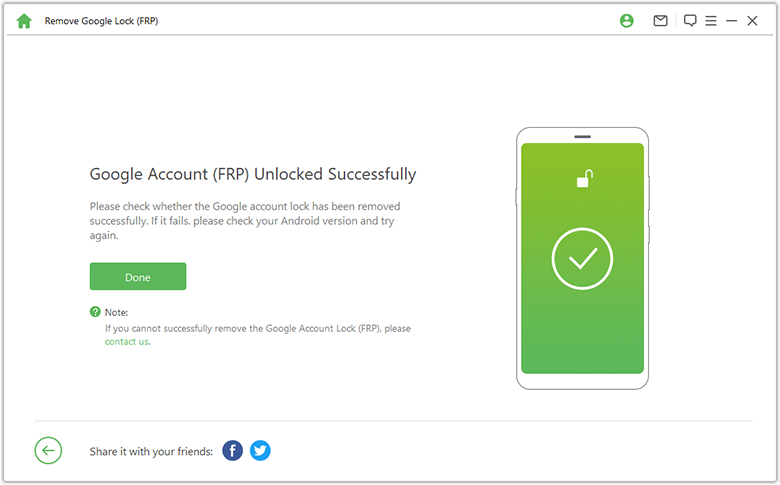 Conclusion
The Marvel Tool FRP is a useful tool for Android users to fix a number of security issues. However, the tool has its limitations. If you have used this tool before, and it didn't give you the kind of results you wanted to see, it's probably time to try a better alternative in iDelock (Android). With this tool, your data is safe and the results are guaranteed. Let's give it a try!