A quick online search will bring you numerous tools that promise to bypass FRP, or Google's Factory Reset Protection. However, the majority of them prove to be ineffective, which leads to disappointment. Rootjunky FRP bypass tool for Samsung has continuously been at the top of the list of reliable apps.
In this article, we are going to examine this popular app to find out how it works and how effective it really is. Moreover, you are going to learn about the best alternative to it that you can use right now.
Full Review of Rootjunky FRP Bypass Tool for Samsung
What Is Rootjunky FRP Bypass Tool for Samsung
Rootjunky FRP bypass tool is an application that has been developed to work on Samsung devices. The impressive thing about it is that it can complete the FRP bypass on Samsung with a relatively high success rate. The app can successfully complete this process when you connect your device to your computer with an OTG cable. If you have one, then you can easily do it.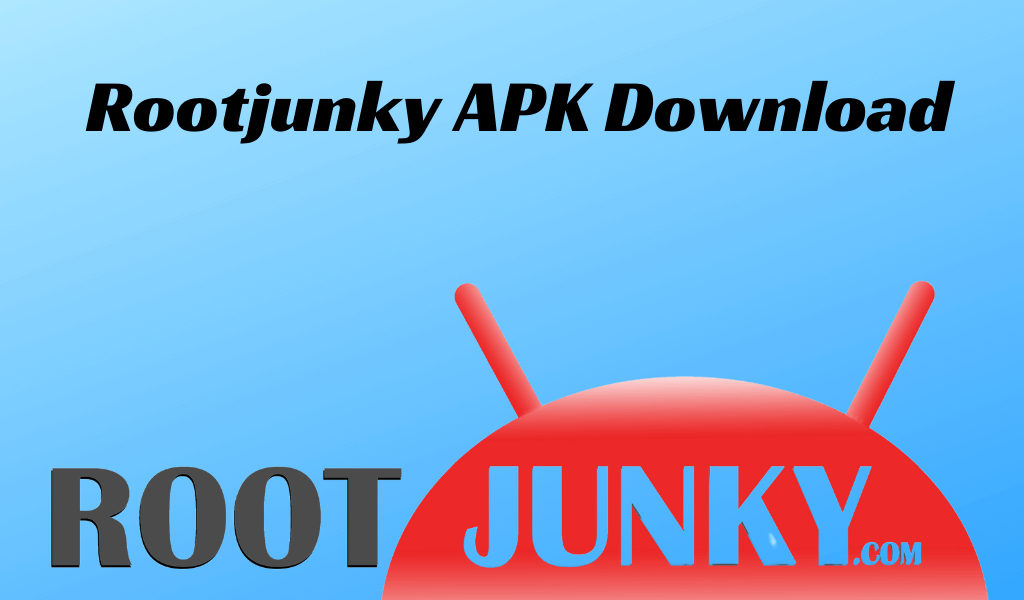 Is It Free and Safe to Use Rootjunky FRP Bypass Tool for Samsung
One of the reasons why this app became so popular is that it is completely legit and free. This means that you can immediately download it from its official website and start using it. However, before you begin the process, you must possess an OTG cable and a USB drive with some available space.
Another thing that you must know before you download this tool is that it hasn't been updated for quite some time. This has damaged the wide compatibility of Rootjunky FRP Bypass tool for Samsung, especially with the latest models. For this reason, there is a chance that the tool will not work for your particular device.
How to Use Rootjunky FRP Bypass Tool for Samsung
If you happen to reach a point where you need to bypass FRP, then it's worth trying Rootjunky FRP Bypass tool for Samsung since it is a free app. Below, you will learn how to use it:
Visit the Rootjunky official website to get the APK. When downloaded, copy it to your extra USB drive that you have plugged into your computer.
Try to boot your device. When you reach the "Verifying your account" section, connect your device with your USB drive using an OTG cable.
Find the APK of the app on the File Explorer of your Samsung device. Tap on the APK and follow the onscreen instructions to install it.
You will see an "Install blocked" message. When this happens, tap the Settings option.
Go to the Security section and enable installation by unknown sources. Then, tap Install to complete the installation. Once it's over, tap Open.
Then, go to Settings > Backup and reset > Factory data reset > Erase everything. Your device will reboot and you only need to set it up.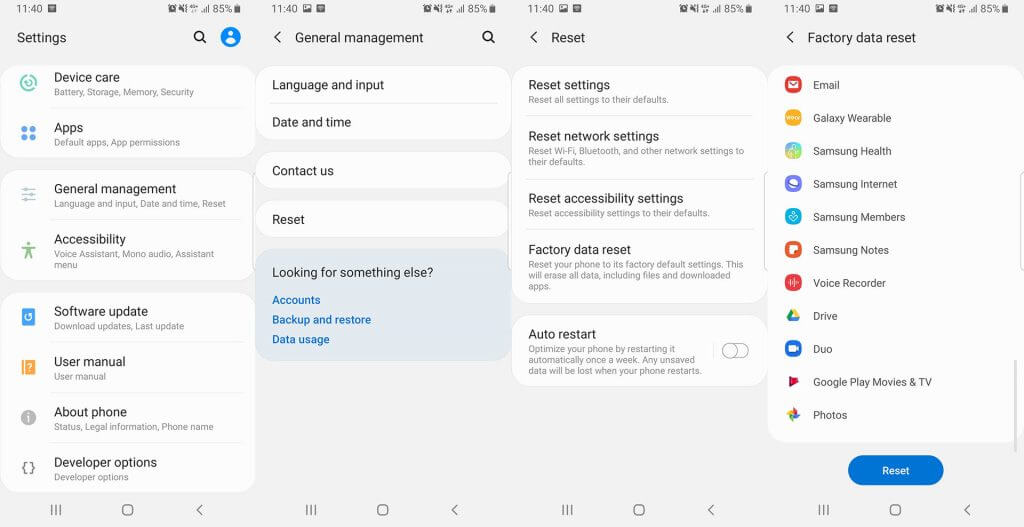 Pros and Cons of Rootjunky FRP Bypass Tool for Samsung
Pros
Able to bypass the FRP on several Samsung devices.

It is a free tool to use.
Cons
The success rate is not high compared to other professional FRP unlocking tools.

The compatibility is lower and lower as there is no recent update.

There is no customer service available, so you can not reach the help from professional techs.

The cracked files are rampant online, some of which may harm your device security.
The Best Alternative to Rootjunky FRP Bypass Tool for Samsung – WooTechy iDelock (Android)
The Rootjunky FRP bypass tool for Samsung is a very effective app that many users find convenient. However, it comes with some limitations that might not suit your needs. That's why you need a beeter alternative to it, which is none other than WooTechy iDelock (Android). With the help of this app, you can bypass FRP, and remove any type of screen lock from your Android device.
The great thing about iDelock is that it is compatible with thousands of Samsung devices and Android versions, even the latest one. Moreover, it provides 24/7 customer service which is always ready to solve your issues during using the app. Most importantly, you do not need any other tools like OTG cable and USB drive. All you need is a USB cable that can connect your device with the computer.
Below, you will discover how you can use WooTechy iDelock (Android) to bypass FRP:
Install and launch the WooTechy iDelock (Android) on your computer. From the main page, click the Remove Google Lock (FRP) option and click Start to move to the next step. During this initial step, you must also plug your Android device into your computer with just a USB cable.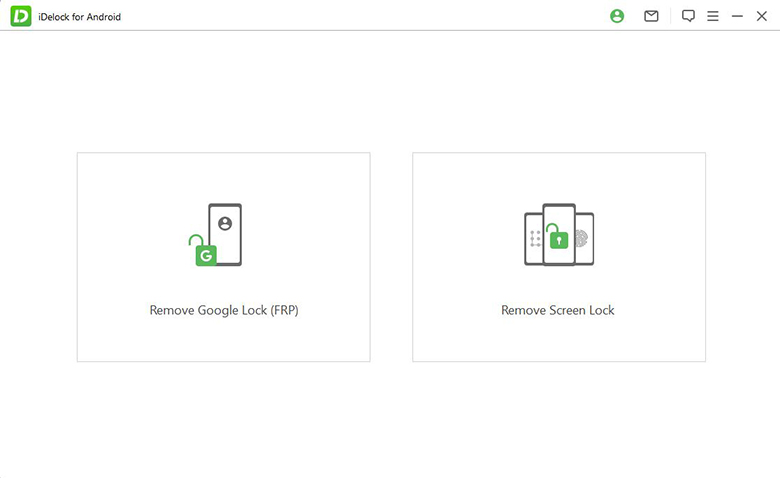 Then, you will find drop-down menus from which you must select your device's information. These are its PDA, country, and carrier.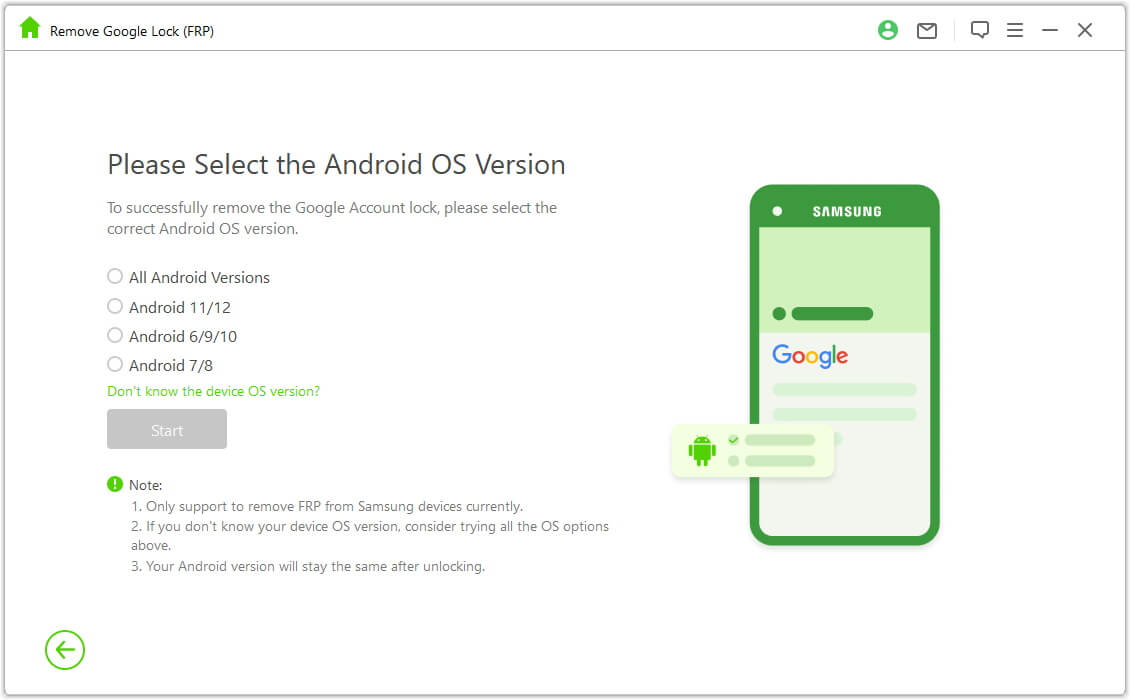 Once you have correctly chosen them, click the Download button to get the most suitable data and firmware package. After the downloading is over, extract and install the package. In addition to this, you must enable "USB debugging" and "OEM unlocking".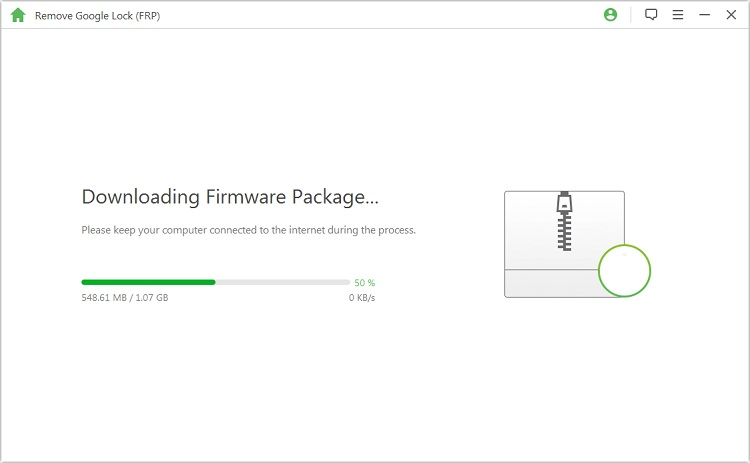 When everything is done, iDelock for Android will start bypassing the FRP on your device. Then, after several minutes, you can see a successful message and the Google lock will be removed.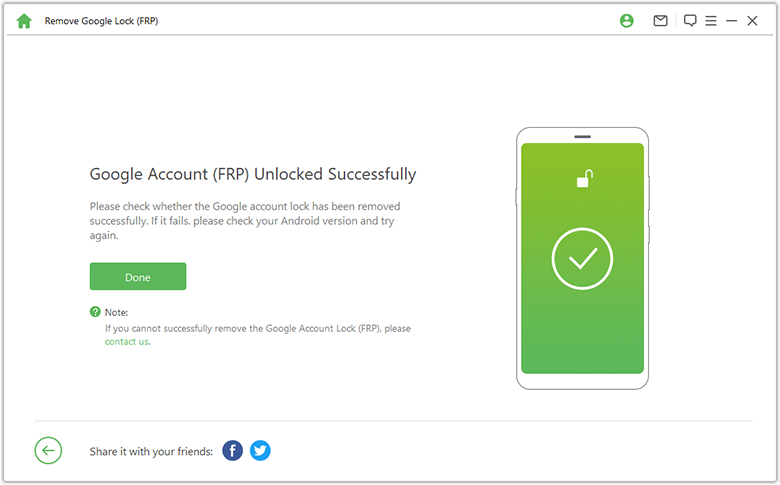 Final Thoughts
Rootjunky FRP Bypass tool for Samsung has both benefits and drawbacks. The most important disadvantage of this popular app is the high chance that it won't support your new Samsung model. If you want to be sure of the FRP bypass, you need to get WooTechy iDelock (Android) instead. With a high success rate, it is your best option to bypass FRP effectively. Just download the app to remove the Google lock from your device right now!