Samsung mobile devices are highly sought after due to their exquisite designs and great functionality. Admittedly, great design comes with more significant security requirements. The FRP on the Samsung J2 is instituted to offer extra protection to data and information in case of theft or loss.
The Samsung FRP protection implies that when a factory reset is conducted on the device, a log-in with Google credentials is necessary before you can access the device features. As a legitimate owner of the Samsung J2, you might have forgotten the password to your Google account and need to bypass the FRP lock.
There are numerous ways that can be employed to bypass the FRP lock. And this article will discuss how to bypass the FRP on Samsung J2 without talkback. Keep reading.
How to Bypass FRP on Samsung J2 Without Talkback
Bypassing the Google FRP protection on your Samsung device without using the popular TalkBack settings can be done in several ways. They include:
Bypass FRP on Samsung J2 with WooTechy iDelock (Android)
If you require a quick and reliable way to bypass the FRP on your Samsung J2, then you can opt for the trusted WooTechy iDelock for Android to do the job. It is the professional unlocking software designed to resolve all kinds of lock problems on your Samsung device.
Bypassing the Google FRP device on Samsung J2 can be tricky, but WooTechy iDelock is guaranteed to rectify this issue in no time. It offers a extremely high success rate and can unlock screen pattern lock, face ID, and fingerprint lock on your device. In addition, this top-class tool also supports other device models and almost all android versions.
How to Use WooTechy iDelock to Bypass FRP on Samsung J2
Step 1: Launch iDelock software and select Remove Google Lock (FRP). The Advanced mode should be selected for this device. Click Start on the interface and connect your device to the PC with a USB.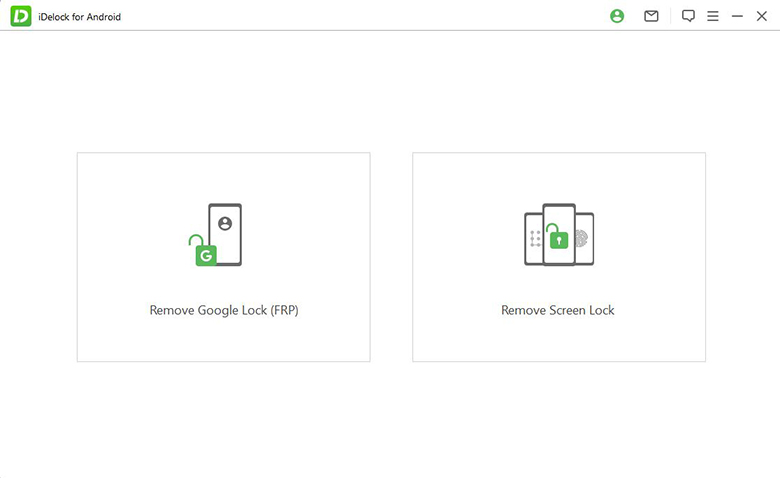 Step 2: Your data will be detected automatically. Check them one by one and ensure that all errors are corrected manually. Then go ahead and put your device in recovery mode by following the prompt on your screen.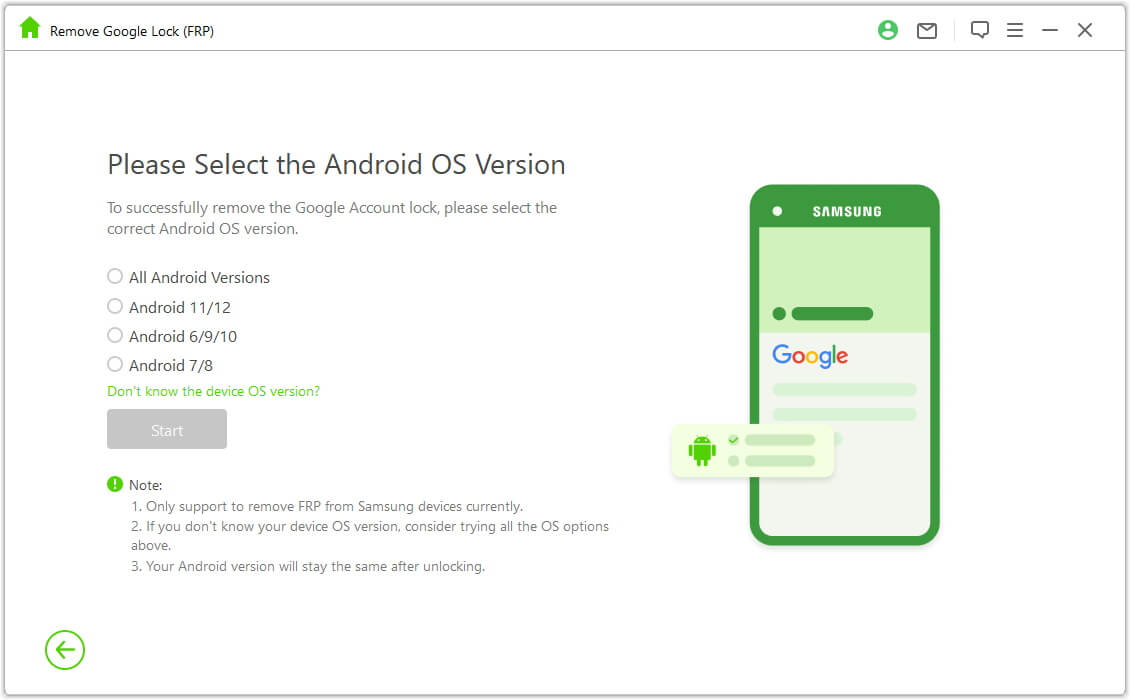 Step 3: iDelock will provide the right data and firmware packages for your device. Download and extract them as guided. Then, iDelock will begin bypassing the FRP on your Samsung J2 without talkback.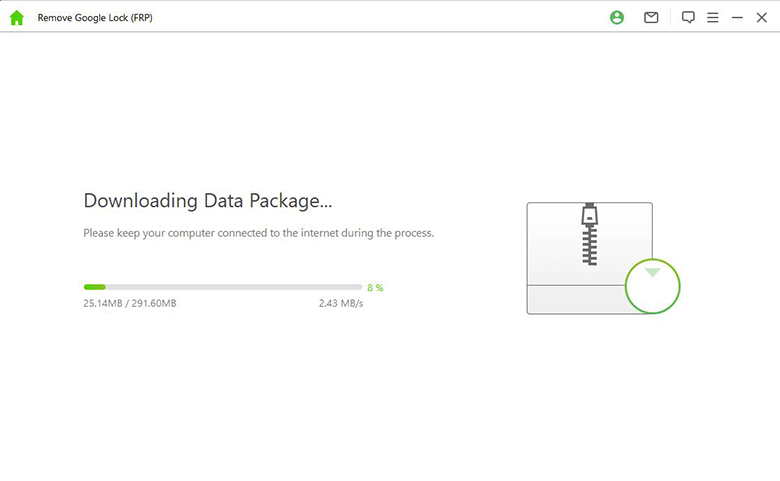 Step 4: Hold for some minutes and WooTechy iDelock(Android) will finish the work quickly.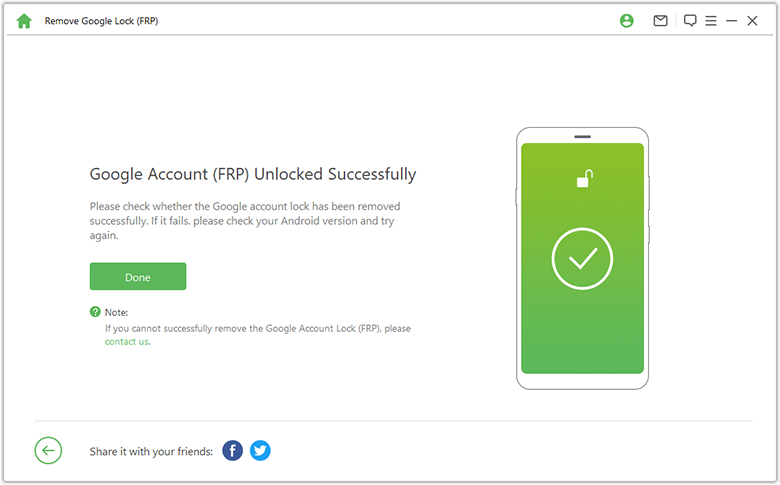 Bypass FRP on Samsung J2 Without PC
Using the FRP Bypass APK file and an OTG cable, you can also bypass the FRP on Samsung J2 without talkback. To get started, follow these steps:
Download the FRP Bypass APK file and copy it to a USB drive. Using an OTG cable, connect your device to the USB drive.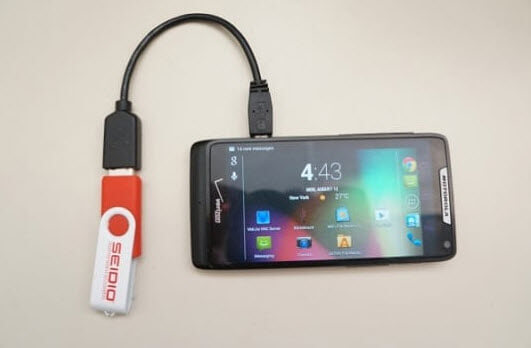 Install this APK on your device and launch the application. Proceed to Settings and select Backup and Reset.
Click on the Factory data reset and confirm. The app will then bypass the FRP on your device.
How to Bypass FRP with Talkback
Furthermore, the Talkback setting can sometimes help you to bypass FRP. To do this, you must follow some vital steps that include:
Ensure your device is turned on and connected to a Wi-Fi network. Stay on the home screen and tap the Home button three times.
Draw an L with your finger on the screen and swipe right. Double-tap Talkback Settings on the options list.
Select Speak when the screen is off.. Make an L on the screen and click Pause Feedback.
Open Help & Feedback with the search option, and choose Voice. Tap Get Started with Voice Access.
Play the video that appears and tap >Share. Once you are directed to YouTube, pause the video. At the top right of the YouTube interface, tap on the options icon.
Open the YouTube Terms of Service and continue with your browser of choice. When everything is done, the FRP will be bypassed and you can use the device as usual.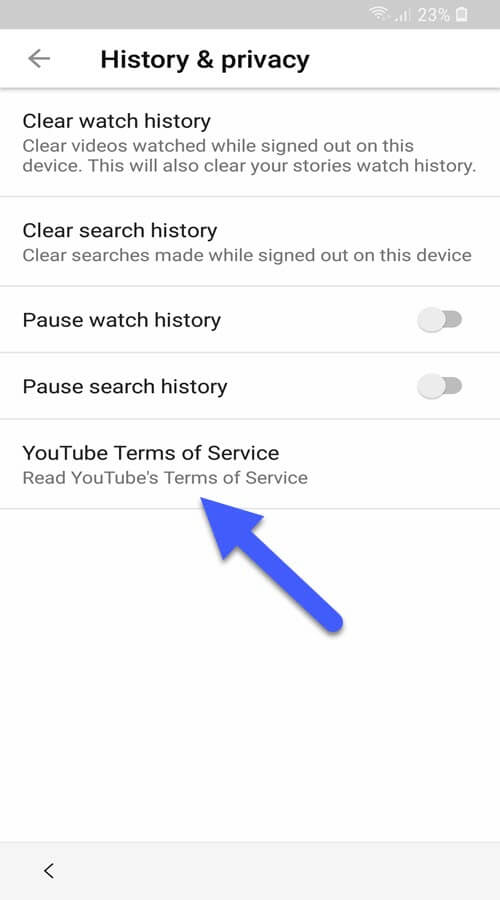 Bonus Tip: How to Disable FRP on Samsung J2
If you want to avoid being locked out of your device due to the Google FRP, you can disable the FRP settings on your device before conducting a factory reset. To do this, go to Settings> Menu> Accounts. Select the Google account and tap Remove account.
Conclusion
Google introduced the FRP security protocol on Android devices, including Samsung J2, for optimal security purposes. While you may need to bypass it for some reasons. When bypassing FRP on your device, it is necessary that an accurate method is utilized to prevent any kinds of complications. Therefore, we recommend WooTechy iDelock (Android) as the best tool to resolve this issue. This outstanding software has repeatedly delivered excellent quality when bypassing the FRP lock and all other kinds of locks on mobile devices. It offers a simple and more professional alternative compared to other methods that can be used to bypass the FRP and has no data losss. Just download and give it a try!