Want to remove PDF password? Looking for an efficient PDF password remover? You've come to the right place! We have tested and compared the popular PDF password removal software on the market and selected the top 3 best PDF password remover tools to share with you here! Their pros and cons and specific price are also included! If you want to remove password from PDF easily and quickly, then you can't miss it!
Top 3 PDF Password Remover [2023]:
NO 1. PDF Password Remover - WooTechy iCrowbar
WooTechy iCrowbar PDF Password Removal Tool uses cutting-edge algorithms and advanced technology to provide 4 powerful password attack modes to unlock protected PDF files. Meanwhile, its interface and usage steps are very simple, which makes it very easy and convenient for users to remove PDF password.
As a new PDF password remover in 2023, although WooTechy iCrowbar was launched less than a year ago, it is already famous for its high success rate in removing PDF passwords, and has accumulated a lot of good reputation so far.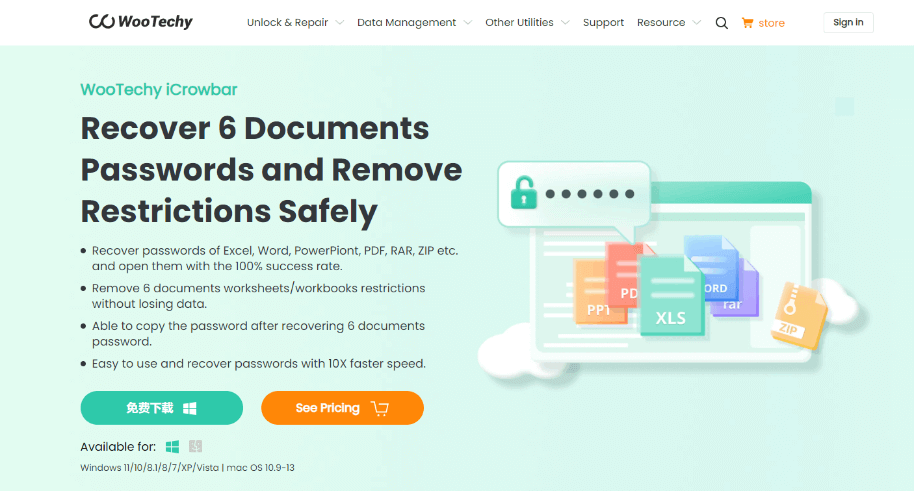 Official Website
https://www.wootechy.com/password-recovery/
Product Price
iCrowbar for PDF
1-Month Plan: $19.99
1-Year Plan: $29.99
Lifetime Plan: $49.99

iCrowbar Pro Version (support PDF, Excel, Word, PowerPoint, RAR, ZIP)
1-Month Plan: $59.99
1-Year Plan: $69.99
Lifetime Plan: $89.99

Pros
Supports removing passwords from a wide range of file types, including PDF, Excel, Word, PowerPoint, RAR, ZIP and more.
Supports 1-click to remove editing restrictions and formatting restrictions on Excel, Word, PowerPoint, PDF, allowing you to modify, copy and print.
Easy to use, friendly interface, no need for any specialized knowledge, unlock files in just a few simple steps.
The success rate and decoding speed of unlocking are the highest among similar products.
Cons
Need to download and install software (although standalone desktop software does help enhance security and privacy).
How to Remove PDF Password by WooTechy iCrowbar?
Step 1: Download and install WooTechy iCrowbar software on computer. Launch it and choose the PDF option.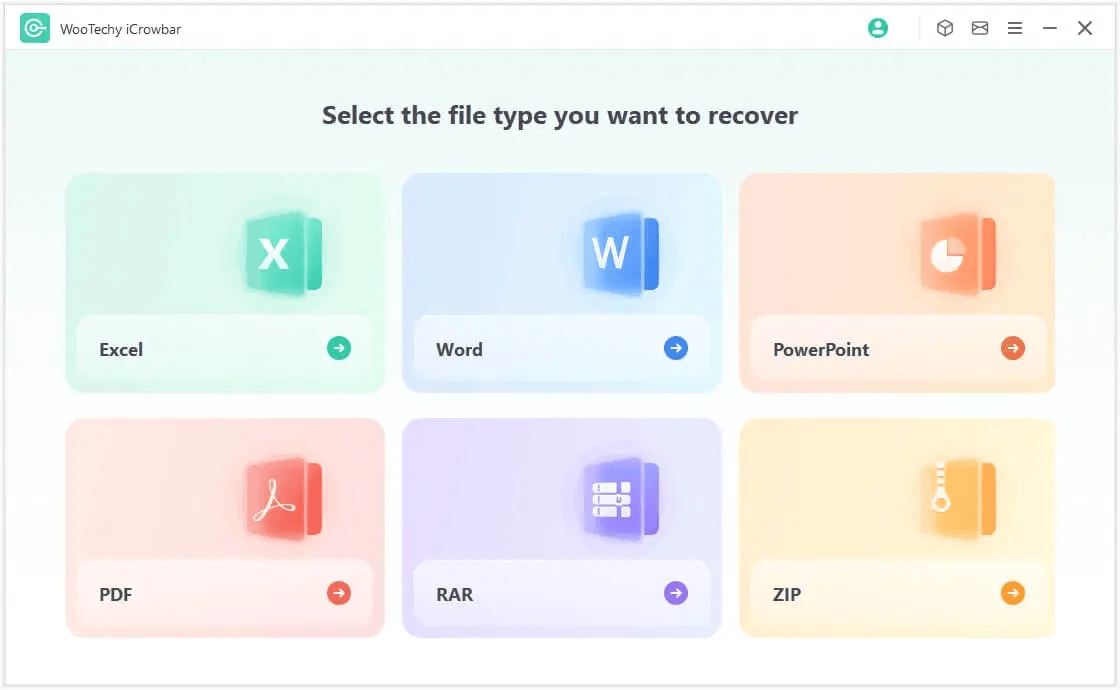 Step 2: Select the Recover Password mode, then click Add to upload the password protected file into the software.
Step 3: Choose an attack type according to your situation, then click Recover to start the password recovery.
Step 4: Once the password is recovered, it will be displayed on the interface. Now you can click Copy to copy and paste the password to access the PDF.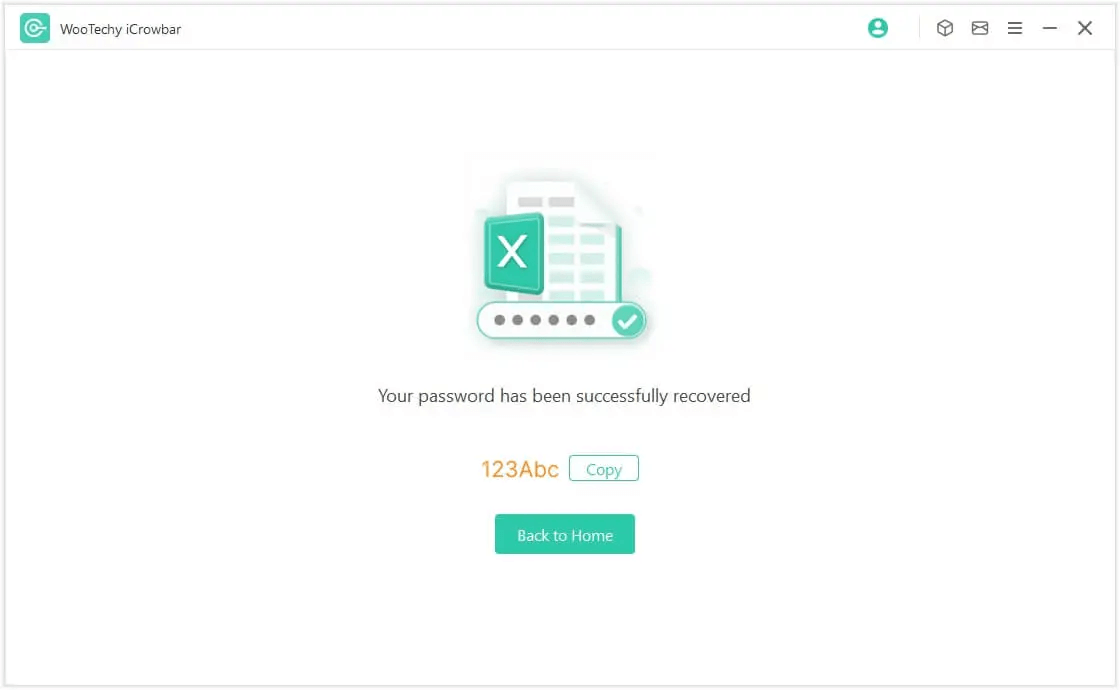 Tips
The steps to remove password from other common file types such as Excel, Word, PowerPoint, RAR, ZIP, etc. are the same and easy too.
NO 2. PDF Password Remover - Passper for PDF
Passper for PDF gain full access to locked PDF files by efficiently and safely recovering document open password or removing restrictions. It provides a dedicated PDF password remover tool that can quickly unlock secured PDFs by removing password protection.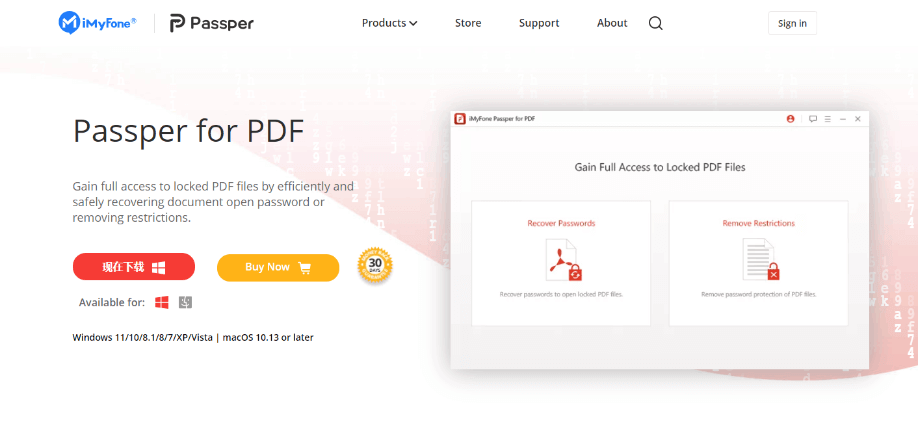 Official Website
https://passper.imyfone.com/pdf-password-recovery/
Product Price
Starts at $19.99 per month for the Standard plan (pricing may vary based on features and licensing options).
Pros
Supports batch processing, making it useful for handling multiple files at once. No limitations of PDF Files.
Absolute data safety. No data leakage will occur in removing passwords from PDF.
You can stop the operation anytime you want. It will save the progress for you to resume it the next time.
Cons
The trial version may have limitations on password length and recovery speed.
The monthly subscription cost can be expensive in the long run.
NO 3. PDF Password Remover - Smallpdf
Smallpdf is an easy-to-use online platform that offers a variety of PDF tools, including a password removal tool that can unlock PDFs by removing password restrictions with ease. Once users upload password-protected PDF files to its web server, it will automatically start the PDF unlocking process.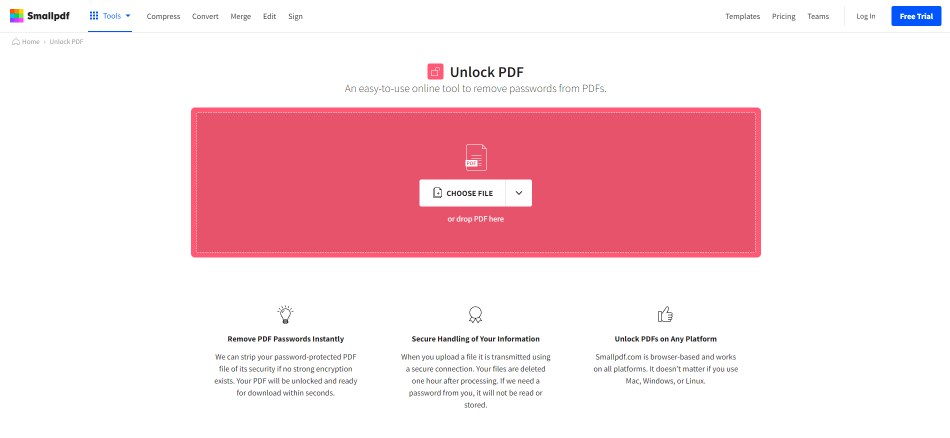 Official Website
https://smallpdf.com/unlock-pdf/
Product Price
Offers both free version and paid version. The Pro plan starts at $12 per month. Pricing for the Pro version may vary.
Pros
Online platform, no need to download the third-party software.
Includes OCR technology for converting scanned PDFs and other comprehensive PDF editing capabilities.
The Pro version offers additional features like unlimited tasks, faster processing and larger file sizes.
Cons
The free version has limitations on file sizes and number of tasks per day. Some advanced features are exclusive to the paid version.
These online services might pose you a security risk especially when uploading sensitive or confidential PDF files. The online nature might not be suitable for users concerned about privacy and security.
Conclusion
Well, above are the top 3 PDF password remover for unlocking PDF in 2023 and their pros and cons and prices! There is also a comparison of these 3 PDF password remover tools below. Now the only thing you need to do is to choose the one that suits you best according to your situation and preference to help you quickly remove password from PDF!
| Tool | iCrowbar | Passper | Smallpdf |
| --- | --- | --- | --- |
| Success Rate | >95% | 80% | 70% |
| Time Consuming | Short | Long | Medium |
| Data Security | No data leakage | No data leakage | Possible data leakage |
| File Limit | No limit | No limit | <100MB |
| Operating Difficulty | Very Easy | Moderately difficult | Easy |
Needless to say, after our test, WooTechy iCrowbar is the best unlocker tool for removing PDF passwords. If you want to unlock PDF in the fastest and easiest way, then it is recommended to use WooTechy iCrowbar without any hesitation.You will remove PDF password without any effort! Try it now!
WooTechy iCrowbar – The Best PDF Password Remover
8,000,000+
Downloads
Remove Passwords: Quickly recover passwords for different file types, including Excel, Word, PowerPoint, PDF, RAR, ZIP, etc.

Remove Restrictions: 1-click to remove editing and formatting restrictions on Excel, Word, PowerPoint, PDF so you can modify, copy and print

4 Attack Modes: Provide 4 powerful password attack modes with the highest decoding success rate in its class

10 Times Faster: Use advanced algorithm and GPU acceleration, decoding speed is 10 times faster than similar products

Easy To Use: Unlock files in just a few simple steps, no expertise required, friendly to non-technical people