If you recently installed iOS 16 on your iPhone and now it is showing an MDM profile, you don't have to worry about it because this article will answer all your questions. In this guide, you will learn about MDM and how to bypass MDM on iOS 16. Read this guide until the end to learn more about MDM bypass on your iOS device.
What's New about MDM on iOS 16?
What is MDM?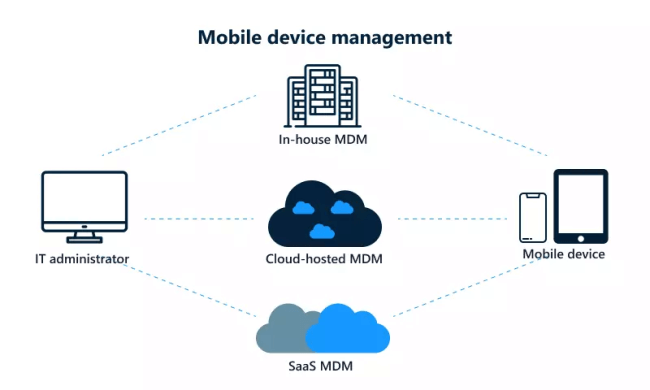 MDM, known as Mobile Device Management, is part of the DEP program which  many big companies use in Apple devices. The role of this software is to configure all the devices and monitor their activities.
This program is designed to help gain full administrator control of each device owned by big companies and then monitor their activities. With the help of this program, organizations can reset the device, lock it, update its software and install apps on your iOS device. However, many cooperated devices controlled by MDM are now used by ex-workers. In that case, the device owner must bypass the MDM profile so that no one can access or control their data.
What's New in MDM iOS 16?
iOS 16 has included new features such as Enrollment SSO, Managed Devices Attestation and many more. Here is the list of new features recently introduced on MDM iOS 16.
MDM can now restrict and install rapid responses on your iOS device.
It adds support for OAuth 2.0.
MDM commands can now access the accessibility settings to control various things such as bold text, increased contrast, text size, voice-over, touch accommodations and many more.
It can now install the new App to your device before all the backup apps are restored.
It has resolved an issue that stops Siri from initiating calls.
Resolve an issue in which an iOS device has failed to join the 802.1X network.
How to Check if iDevice is MDM Locked?
If you want to check if your iOS device is MDM locked or not, then follow the instructions below to find out.
Open your iPhone and then unlock your device. 
Go to iPhone settings and then select the General option within Settings.
Now navigate down and then select the About option.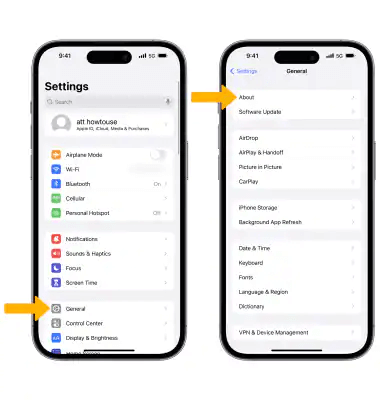 If you see the Note: Your device is supervised and managed by (Company Name), then that means your device is MDM locked.
Once you find out that your device is locked, Follow the methods below to unlock your iPhone or iPad MDM bypass.
How to Bypass MDM on iOS 16?
The best iOS MDM bypasser available on the internet is WooTechy iDelock. This tool is a third-party program that allows you to bypass your MDM-locked device. With the help of this program, you can unlock your device with a few simple clicks. No matter whether you are locked on an MDM screen or your device is supervised by another organization, you can easily bypass it with this tool. In this way, you can use your iOS device without any restrictions.
75.000.000+
Downloads
Allows you to bypass MDM profile with 3 simple clicks

Helps your remove the MDM profile without altering the Administrator

iDelock doesn't require any Username or Password to access the MDM profile

This program is compatible with all iOS devices and iOS versions, including iOS 16

This program requires no expertise or experience to bypass the MDM lock.

Besides bypassing MDM, you can also hack screen time, unlock Apple ID and screen passcode with the help of this tool.
How to use iDelock to bypass MDM on iOS devices?
Follow these step-by-step guide to bypass MDM on your iOS device.
Step 1: Download the iDelock program on your computer and launch the program and select the Bypass MDM mode from the main interface.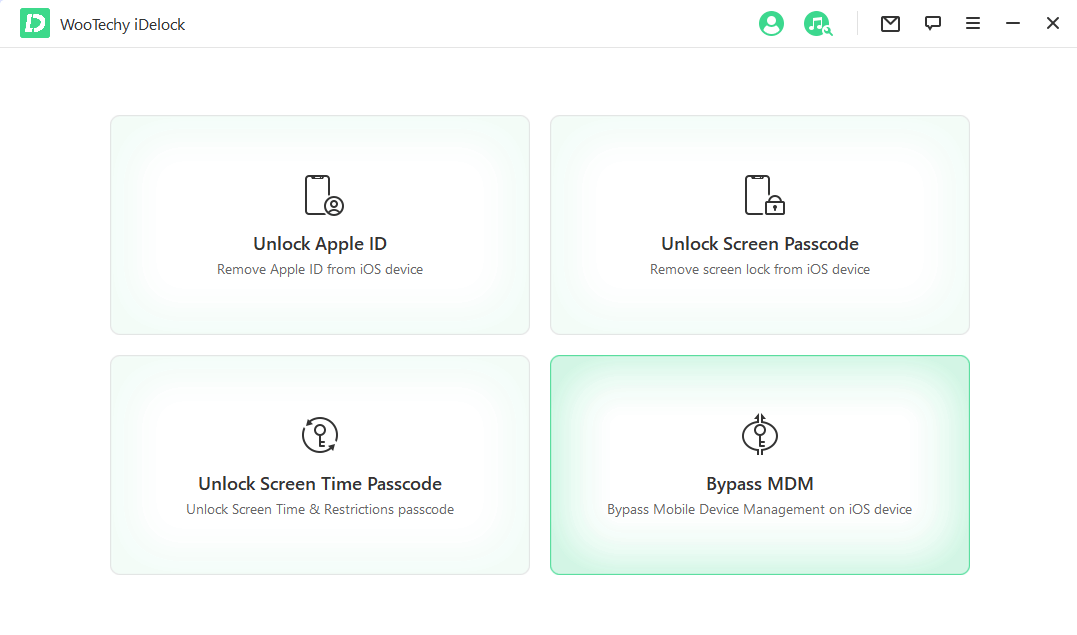 Step 2: Connect the MDM-locked device to your computer via a USB cable.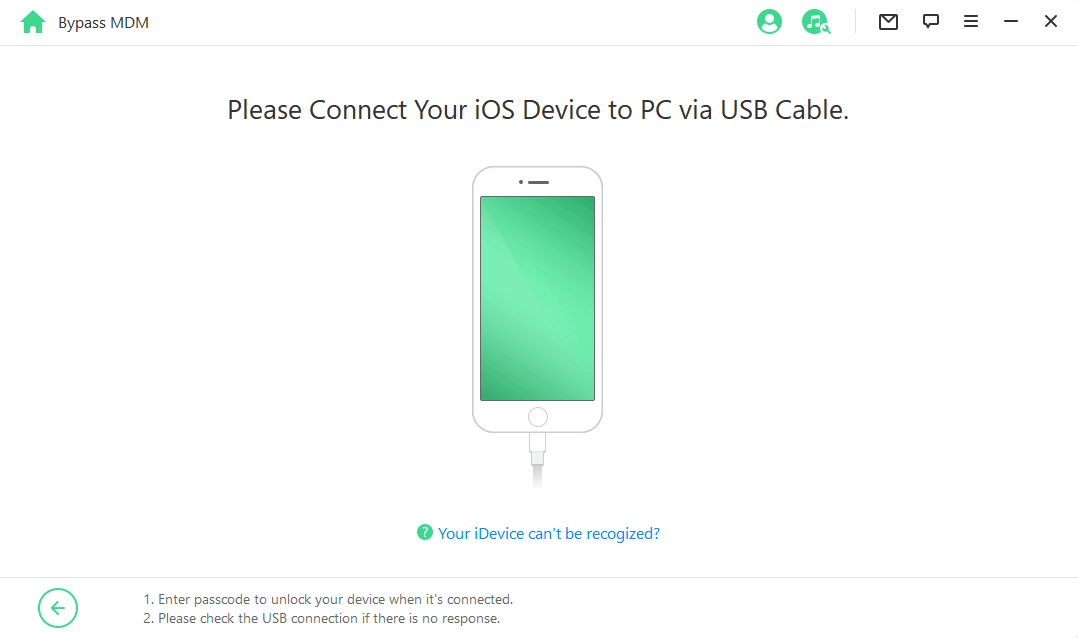 Step 3: Now select the Bypass MDM option based on your situation.
Situation 1: If your are locked out of the MDM screen now, choose Bypass MDM.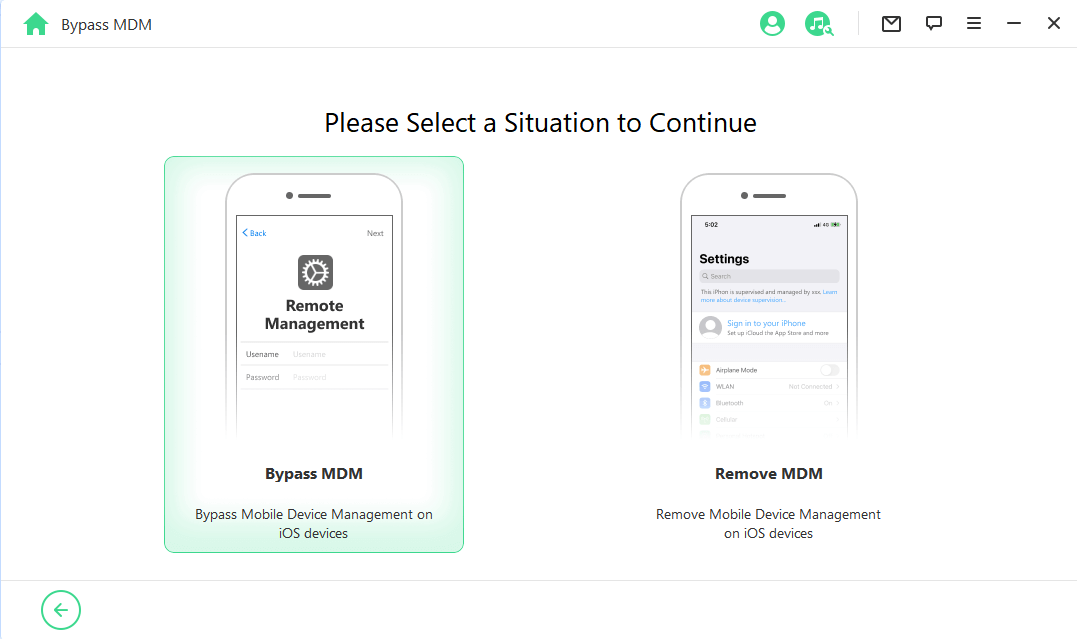 Choose the Start to Bypass button to begin.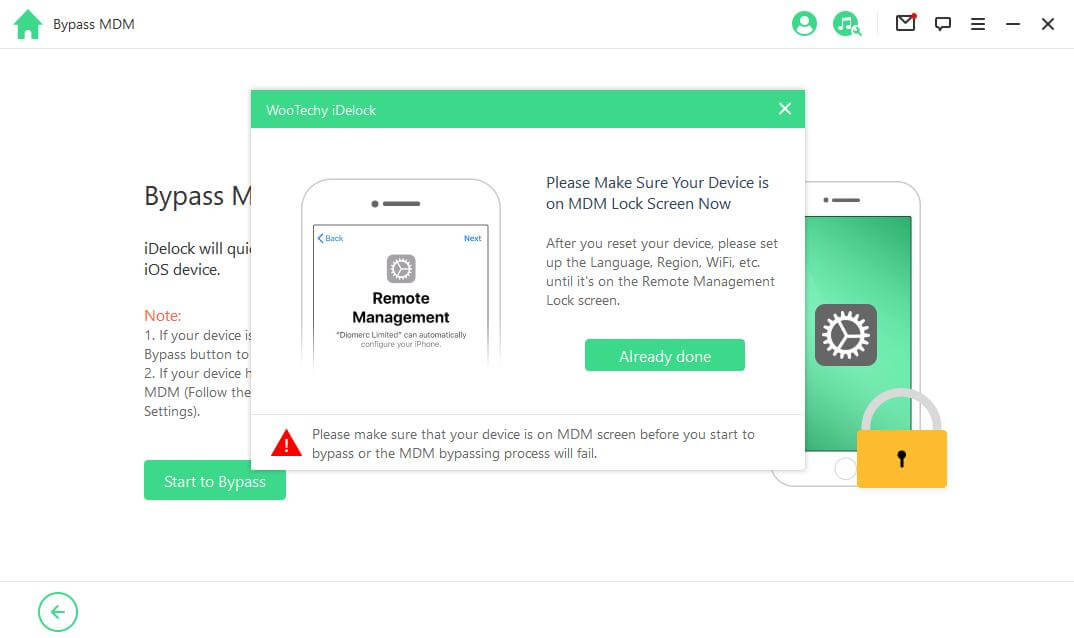 Situation 2: if your device is supervised and managed by other organizations, choose Remove MDM.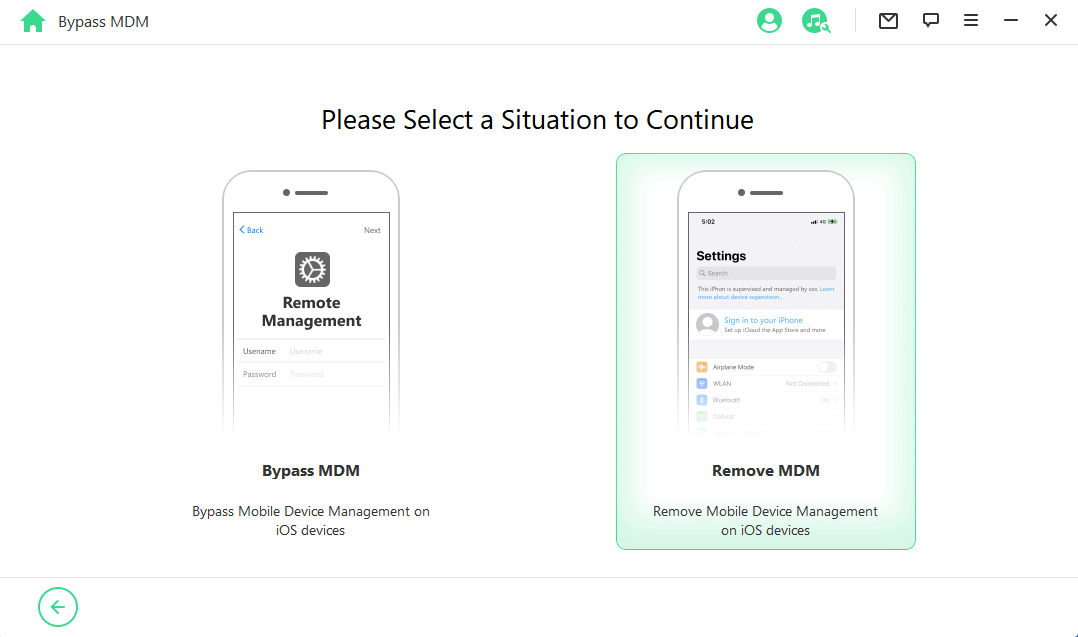 Choose the Start button to begin.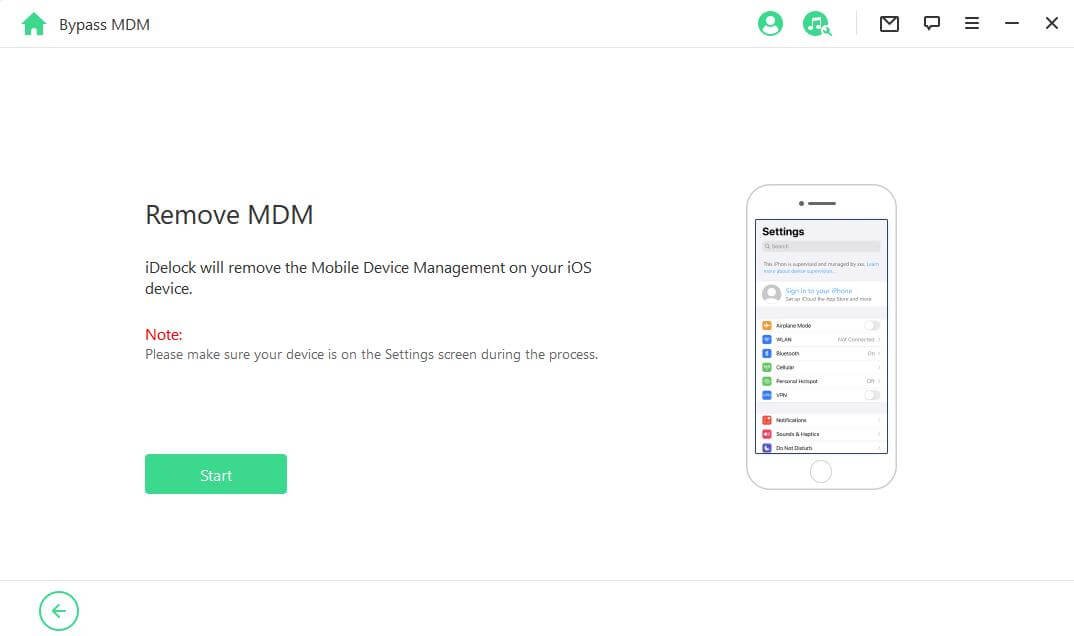 Step 4: Then just wait a few minutes iDelock will do the work for you and successfully bypass MDM or remove MDM for you.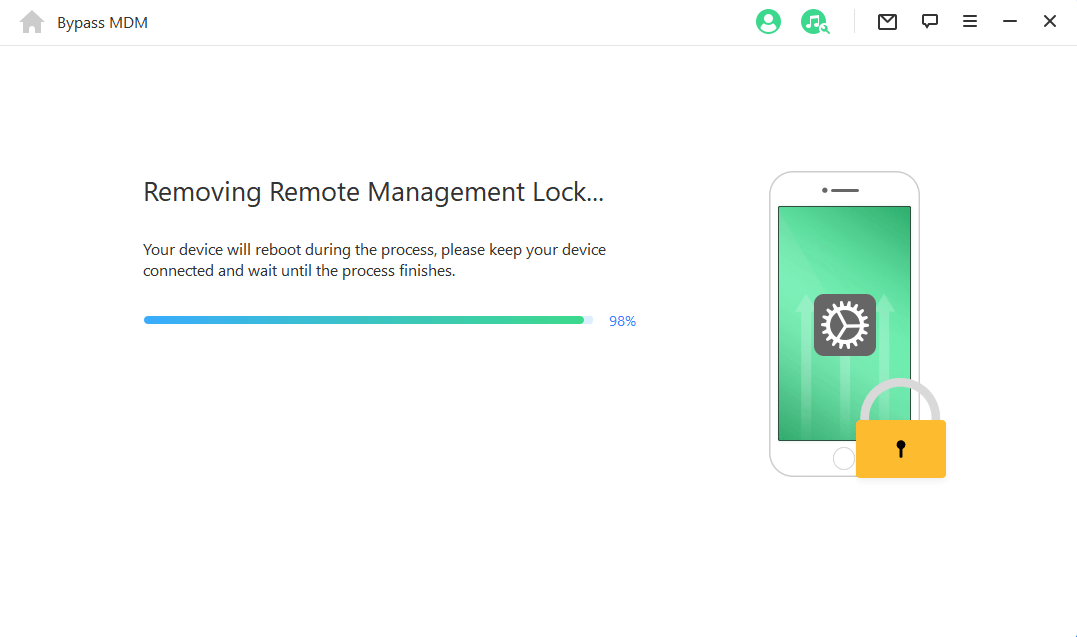 2

Bypass iOS 16 MDM via Settings [Password Needed]

If you already know the MDM username or password, then you can easily bypass the MDM via setting. Follow the instructions below to do it without any third-party program.

Open your iPhone or iPad and then go to Settings.

Now select the General Option and then tap on Device Management.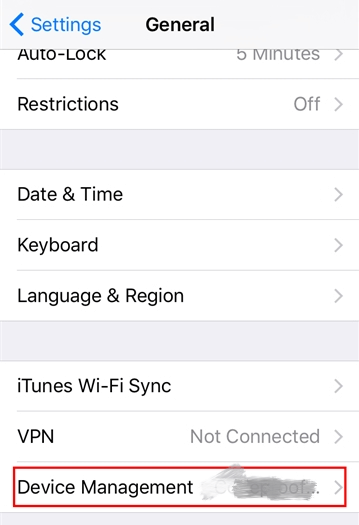 Choose your MDM profile and then enter your username and Password.
Select the "Remove Management" to delete the MDM profile from your iOS device.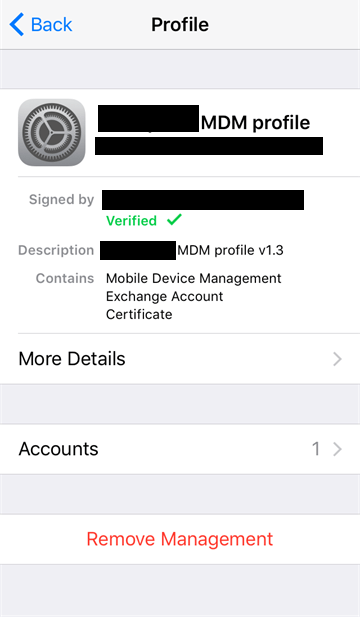 Now your device is MDM bypass free, and the profile will never appear on your device ever again.
Why do I Need to Bypass MDM?
MDM is not a harmful program, in fact, this program will increase the productivity ratio among the participants. But still, some annoying restrictions can irritate you easily. Here are some reasons to get an MDM bypass on iOS 16.
1. Restrict you from using social media Apps such as Facebook, Instagram, TikTok, etc.
2. MDM restrict the user from using certain Settings or sharing so that no one can leak the company's data.
3. Violates your privacy. 
4. The employer gets full control of your device, and he can easily install or delete the App and change your device's settings.
FAQs MDM on iOS 16
Q1: Do I need to jailbreak the device to bypass MDM on iOS 16?
Jailbreak simply means breaking your device from jail that the employer has placed on it. Yes, a jailbreak is a common way to bypass MDM on iOS 16; we will not recommend jailbreaking your device because it will harm your device.
Q2: How to remove MDM on iOS without using any app?
Wondering how to bypass MDM on iPad and iPhone without an app?If you are the device owner and know the MDN username or password, you can easily remove MDM from your iOS without using any App. Go to settings, select the General tab, choose the device management, and then select the remove management option to remove MDM.
Q3: Does a factory reset remove MDM?
Yes, a full factory reset will wipe all the data from your device, including the MDM profile.
Q4: How do I permanently delete MDM?
Go to Settings and then select the General Tap.
Now choose the Device Management option.
Select Remove Management to permanently Delete MDM from your iPhone.
Now your iOS device is MDM Free.
Conclusion
If MDM affects your life, then the MDM Bypass is the only option left for you. In this guide, we have provided you with all the information you need to bypass MDM from your iOS device. Read this guide properly, so you don't face any difficulties while bypassing your device.