Getting a mobile phone from a network carrier like EE is usually the most affordable way of getting the latest device. However, there might come a time when you want to change EE carrier and place another SIM card on your device. To be able to do this, you first need to go through the process of EE unlock.
The steps for the EE unlock are rather simple, even though many people are still confused by the process. In this article, we will explain what you should do to unlock phones locked with EE (both Android phones and iPhone) so that you can place a new SIM card on your device.

Now our product
WooTechy iSalvor
has released a new version for SIM unlocking.
And it is totally free now!
Try it if you want to use the professional SIM unlocking software!
FAQ About Unlocking EE Phones
Q

Can I unlock my ee phone for free?

Yes. Luckily there is a way to complete the EE unlock for free unless you have a corporate device. In this case, you will need to contact your account manager to let you know what you need to do to unlock EE locked Phone. For the rest of the cases, the prerequisites for the free EE unlock are the following:
Pay monthly devices: for these devices, you must own the device for at least 6 months before you are eligible to unlock it. Moreover, there are some phones that will unlock automatically after a certain period. The process will be completely free when your contract has expired. If you are still under a contract though, you will need to pay at least £8.99.

Pay as you go and Flex plan devices: you can unlock these devices as soon as you get them. The EE unlock will be free if you have bought your phone directly with EE. In all the other cases, you will need to pay at least £8.99.

Second-hand device: in this case, you cannot unlock your phone for free. You need to conatct the carrier and pay at least £8.99.

EE small business device: you can unlock this device for free once your contract has expired. However, if you are under contract, the fee is at least £8.99.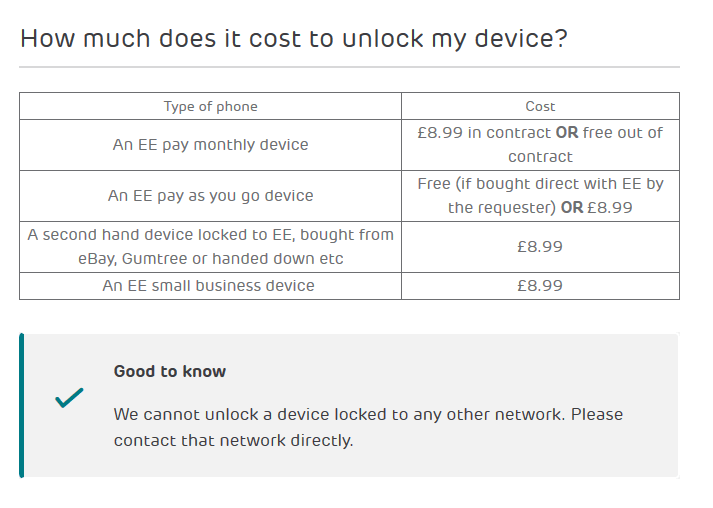 Q

How long does it take to unlock an ee phone?

Instantly to 10 days. No matter the device you own or the plan you have, you can unlock your device instantly through My EE, which is the carrier's online service. However, in some cases, the carrier will need to contact the manufacturer to get the unlocking code. In these instances, the process of EE unlock for phone will take longer. In general, you should keep in mind that the whole process might take up to 10 days after you have submitted the request to unlock your phone. If there is a longer delay, the carrier will contact you to let you know.
Q

Is it legal to unlock an ee phone?

It is completely legal to unlock your EE phone. Even when you have bought your device second-hand, you can still request for an EE unlock. Nevertheless, you should keep in mind that the carrier will be able to go on with the process only if the device is six months old, which is the basic prerequisite for the process. In addition to this, to unlock the phone locked with EE, the device shouldn't have been reported as lost or stolen. Therefore, if you have the network carrier's permission and you follow the right steps for unlocking your phone, the process is completely legal.
How to Unlock Your EE Phone
1. Check If Your Phone Can Be Unlocked Automatically
The process for the EE unlock is rather simple, especially if you own the device for some time. The thing gets even easier if you own specific devices that will unlock automatically after the period that EE had decided upon. To be more precise, these phones and tablets are the following:
An iPhone or an iPad will be unlocked from EE on its own 18 months after it was sold, dispatched, or replaced.

A Google Pixel device will be automatically unlocked from EE after 721 days from its activation date. This amounts to a little under two years.
You can check the status of unlocking iPhone/phone locked with EE right now, by texting UNLOCK to 150.
2. Try EE Professional Unlocking Service
The best and simplest way to unlock your EE device without any fuss is to contact EE to take advantage of the professional unlocking service. Namely, you can go to this website and type the information to begin the process.
The main advantage of this method is that it is completely legal, and you won't have to worry about a thing. The experts will guide you through all the steps so that you never feel lost. However, if you choose to follow this process, you will need to be patient as it might take some time. And sometimes it will charge for the service. Anyway, it's a good method for you to try if you want to unlock the EE phone.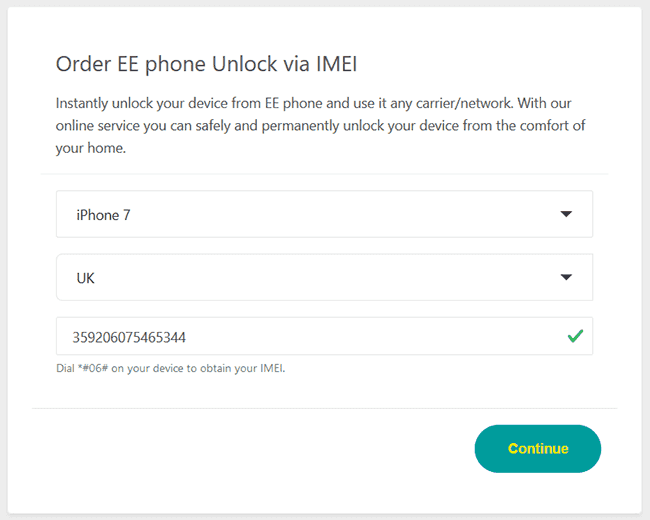 3. Use the Professional SIM Unlocking Software - WooTechy iSalvor
If you are looking for a method to unlock EE iPhone in a safe, fast and reliable way, then your best option is a professional SIM unlocking tool called WooTechy iSalvor.
iSalvor team has developed a new function to remove different SIM locks on iPhone. With it, you can switch to another carrier right away after the unlocking. And you don't need to worry about the safety and compatibility as it has the highest success rate among all other competitors and works well on various iPhone models and iOS versions.
What's important, it has a 30-day money-back guarantee so you can rest assure that your money won't go down the drain.
Here is how to unlock your EE iPhone using WooTechy iSalvor.
Step 1. Download the WooTechy iSalvor on your computer. Then, launch it and select the Remove iPhone SIM Lock option on the main interface.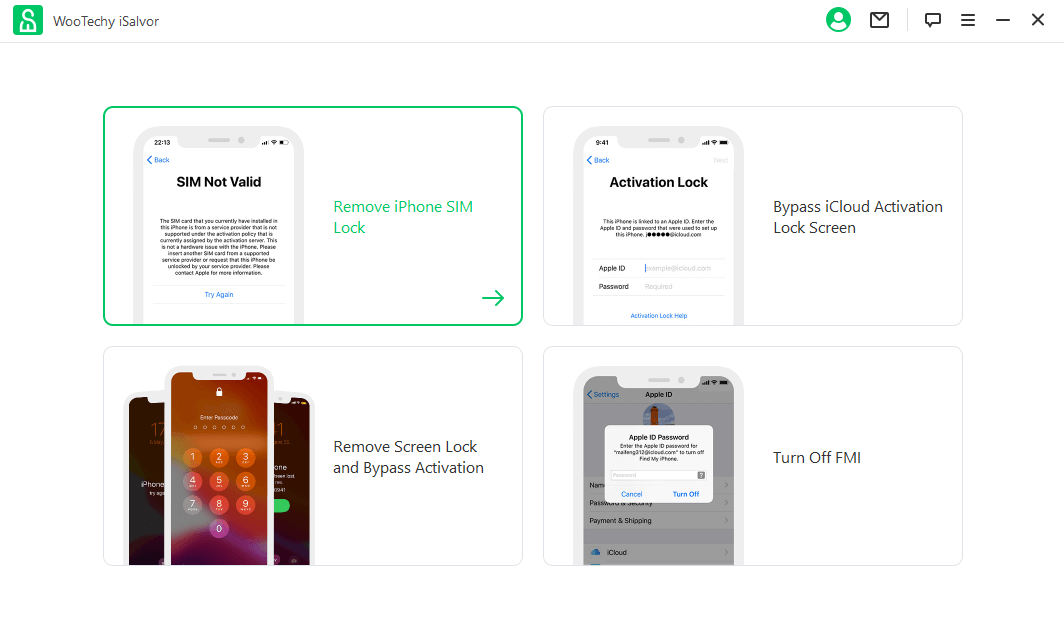 Step 2. Connect your EE iPhone to the computer with a suitable USB cable.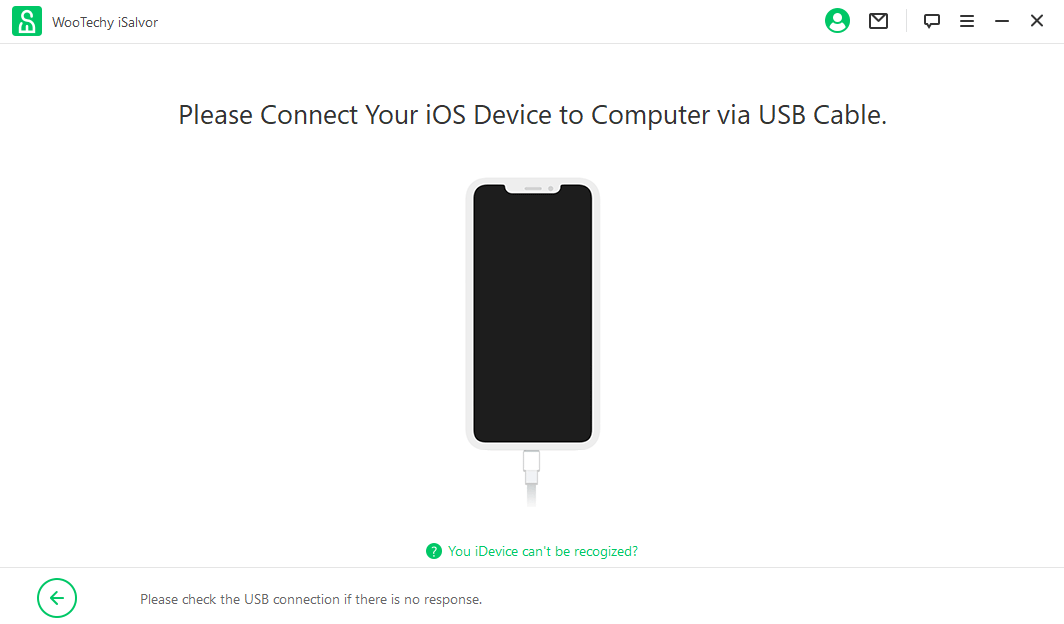 Step 3. You need to jailbreak your EE iPhone but it won't harm your device. Click the Jailbreak Tutorial for a step-by-step guide. After that, click on Next to continue.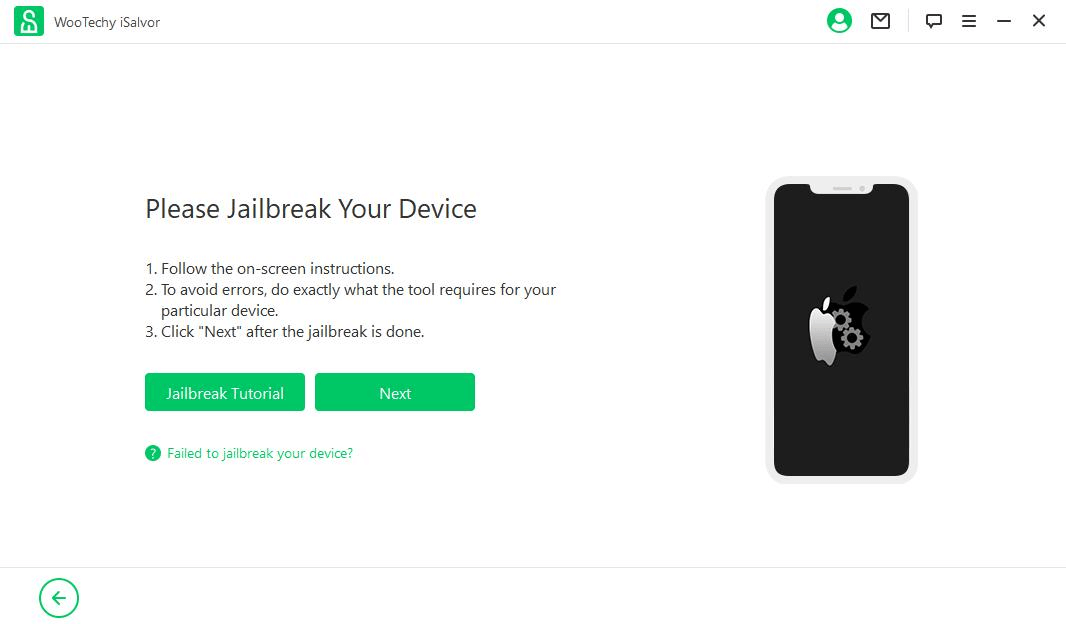 Step 4. Now you can begin unlocking your EE iPhone by clicking on Start.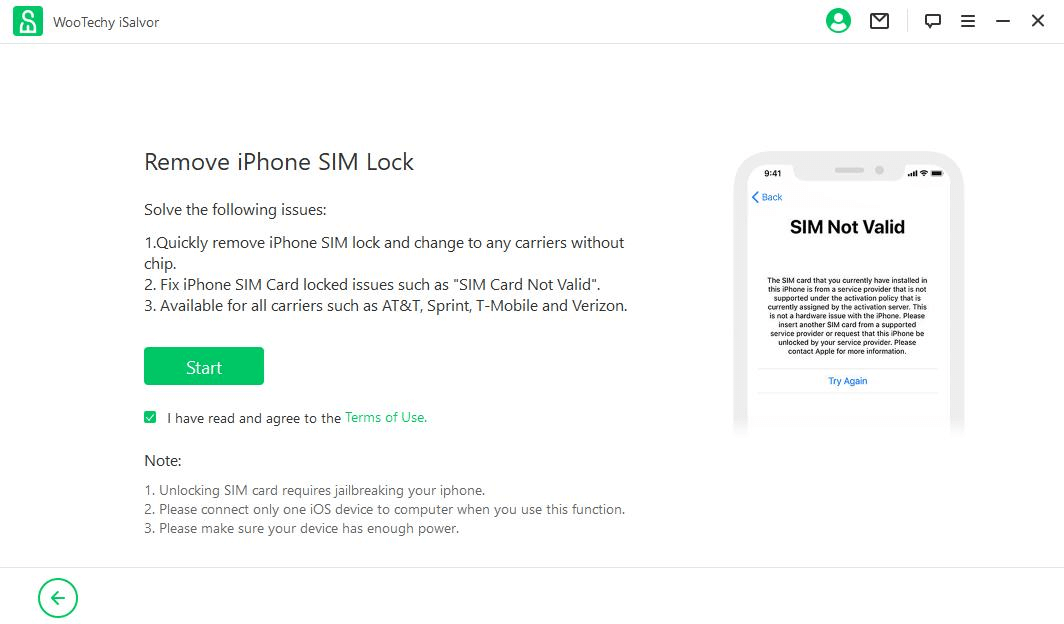 The whole process will last for about 5-10 minutes. Please wait patiently and ensure your EE iPhone is well connected to the computer.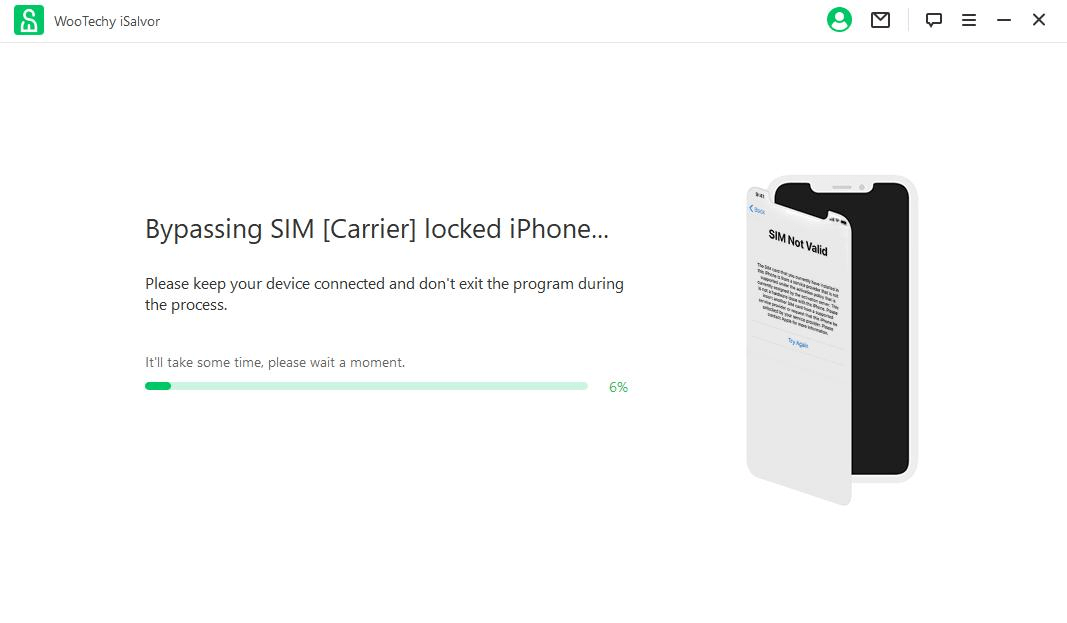 4. Try Some Online Unlocking Service
Another possible method to unlock EE phone is to use the online unlocking service. The service will be performed by professionals that have experience in the process. However, when you choose this method, you need to research which online service you should get. In more detail, you need to find one that uses certified methods that are completely legal. And the cost varies, so you'd better decide after careful comparison.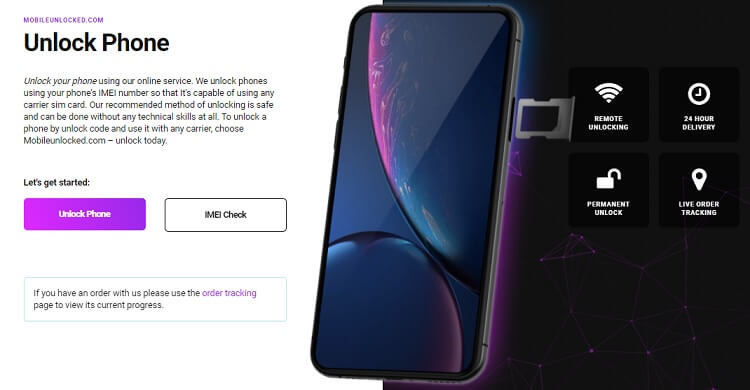 5. Contact Your Target Carrier
One more option that you have is to contact your target network carrier. Most networks will be happy to help you complete the process so that you can join them. If you choose this method, you don't have to worry about a thing as your new carrier will take all the necessary steps to unlock your EE phone. However, keep in mind that the majority of carriers will ask you to pay a fee for the service.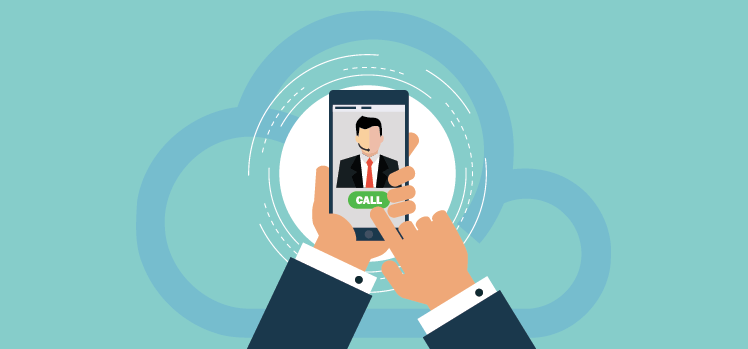 Conclusion
When you want to unlock your EE phone, you have many options to consider. First of all, you should check if you can complete the process for free as some devices will unlock on their own after a while. In any case, you can easily complete it by seeking professional help from EE or the SIM unlocking tool WooTechy iSalvor. Good luck!