Joyoshare iPasscode Unlocker is a well-known tool for cracking and erasing up to four types of iOS screen locks. The application promises to complete the task in just a matter of minutes and users don't need to know any technical knowledge. Therefore, if you have an issue on your iPhone where you need to bypass your screen lock, this app is the first thing that comes to mind.
In this article, you will get a full overview of what Joyoshare iPasscode Unlocker is, what are its main functions, how to use it, and if it's worth your time. We will also inform you of the best alternative to this app so that you can compare and make the final decision. Let's get started.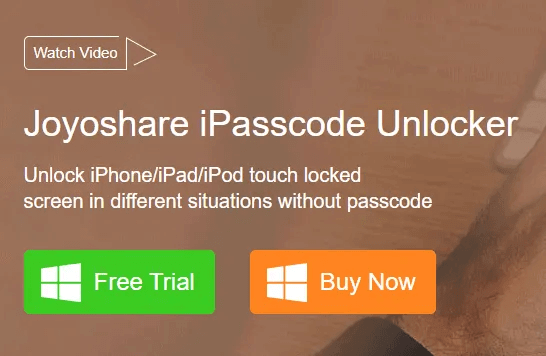 Part 1. Full Review of Joyoshare iPasscode Unlocker
1. What Is Joyoshare iPasscode Unlocker
Joyoshare iPasscode Unlocker is a tool that has been specifically designed to bypass and remove several types of screen locks. It works perfectly on any type of iOS devices, like the iPhone, the iPad, and the iPod touch. With this application, you can bypass the screen lock when you forgot the passcode. Moreover, it is a very useful application in the case of secondhand devices, where you often don't know what the screen passcode is. Other cases where you might need this app are when your screen is broken, or when the system has various issues.
As you may realize, an application like this will come in handy on many occasions. If it is as effective as it promises, it will become an essential tool for your everyday life. So next we'll talk about whether it is worth it.
2. Is Joyoshare iPasscode Unlocker Safe
Since this application aims to bypass your device's screen lock, it is natural that you are wondering whether it is safe to use.
The answer is Yes. It is safe to use. In essence, this tool accesses every part of your device as it needs to reinstall its firmware. However, the application makes sure to download the most appropriate firmware from the most trusted sources. This means that it ensures that you will not fall victim to some malware. In addition to this, its installation procedure is easy and effortless, without having to make any system-level changes on your computer.
The only thing you should pay attention to is that it requires you to put the device into DFU mode, which may cause system errors in some cases.
3. Is Joyoshare iPasscode Unlocker Free
Unfortunately, it is not free. If you are interested in this application, you can readily download and install it. However, you will need to purchase the pro version. The single license of the app will cost you $39.95. If you need to use this app on multiple devices, you will need to get either the family license for $59.95 or the multi-user license for $79.95. Once you purchase a license, you will be able to take advantage of the app's all features.
4. Pros and Cons of Joyoshare iPasscode Unlocker
However, before you decide to buy this app, you need to understand both its pros and its cons. Then you can judge if you want to install it on your computer.
Pros
The process of cracking and erasing the screen lock is very quick and easy.

The app has advanced compatibility with iOS 15.
Cons
You need the buy the pro version to use the core features.

Users must put their devices in DFU mode by their own, which is complicated and risky.

It is not multipurpose and can only be used for unlocking screen locks.
5. How to Use Joyoshare iPasscode Unlocker
Joyoshare iPasscode Unlocker has a very simple process that allows every user to bypass the screen lock. The great thing about it is that you don't need any technical knowledge as the app explains what you need to do in each step.
Step 1 Download the app on your computer and launch it. Connect your iOS device to your computer with a USB cable. Click the Start button on the app's home screen.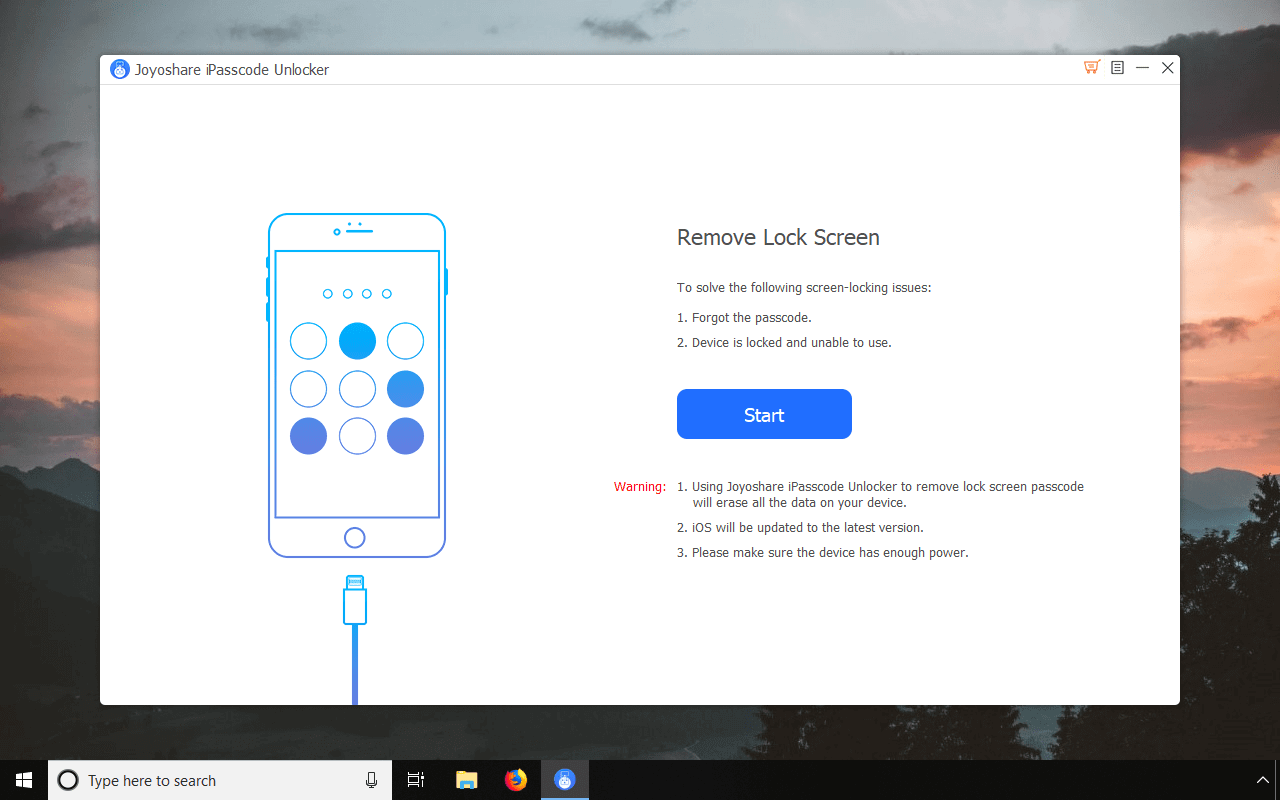 Step 2 Put your device in DFU mode. The application will show you instructions on how to do so.
Step 3 Once your device is in DFU mode, the app will show you your device's details. Confirm the options and correct anything wrong through the dropdown menu. After that, download the firmware.
Step 4
Click the
Unlock
button to begin the process. Wait for a few minutes until the app completes the "Unzipping the Firmware" and "Unlocking the Passcode" processes and bypasses the screen lock.
Part 2. What's the Best Alternative to Joyoshare iPasscode Unlocker
Even though Joyoshare iPasscode Unlocker has many benefits, you might also find some shortcomings of it and wonder is there any alternative to it. Actually, there is one. WooTechy iDelock is a specialized tool that can bypass various iDevices locks including screen lock, MDM, Apple ID lock and Screen Time lock in no time. This tool has a very clean and user-friendly interface that will guide you through the steps you need to take.
Moreover, it is perfect for beginners that don't know a lot of things about technology. And you don't need to worry about the compatibility as it works well on all iPhone/iPad/iPod touch models and iOS versions.
Below, we will explain in a step-by-step guide on how to use it to bypass screen lock on your iOS device.
Step 1: Download and install WooTechy iDelock on your computer. From the app's home screen, select the Unlock Screen Passcode option to Start.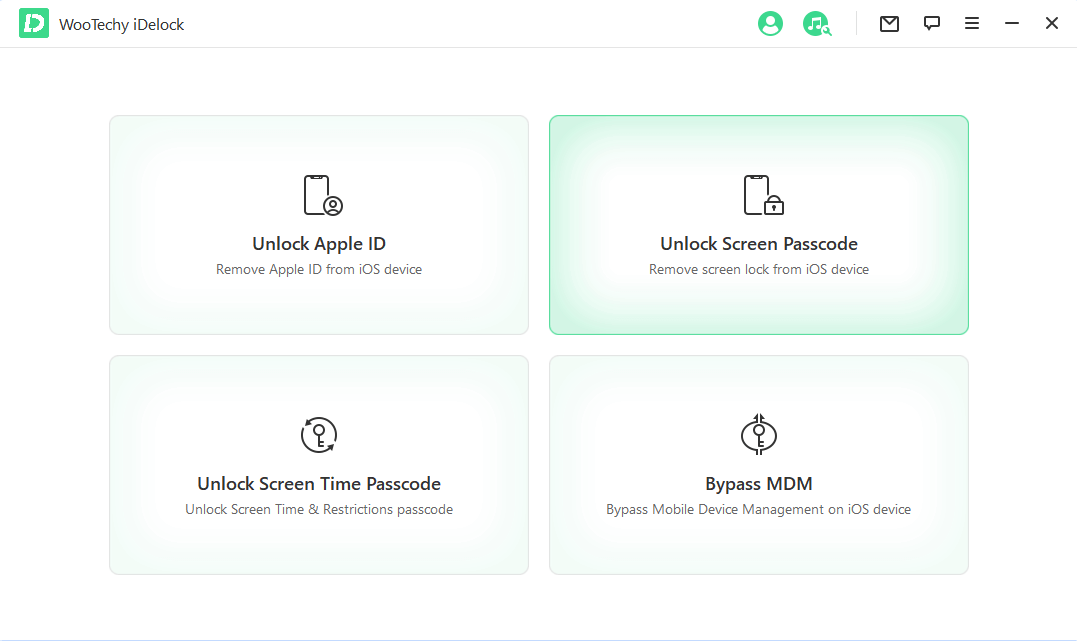 Step 2: Use a USB cable to connect your device to your computer and click Next. WooTechy iDelock will automatically detect your iOS device.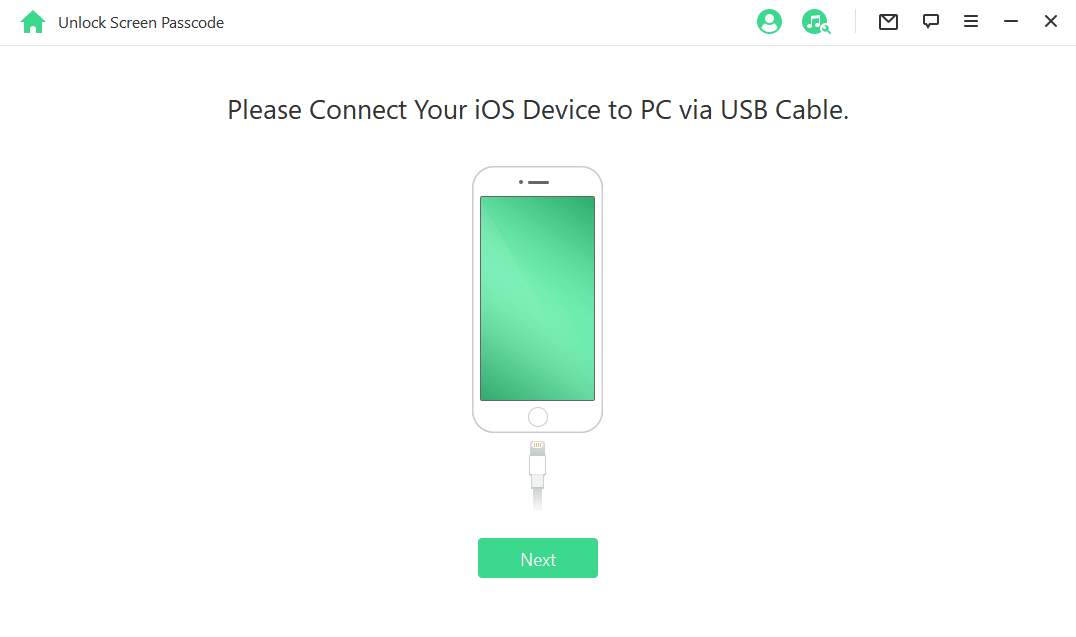 Step 3: Download the suitable firmware for your device. iDelock will recommend the best firmware for you. Confirm the version and click the Download button. After the download is completed, click Start to Extract.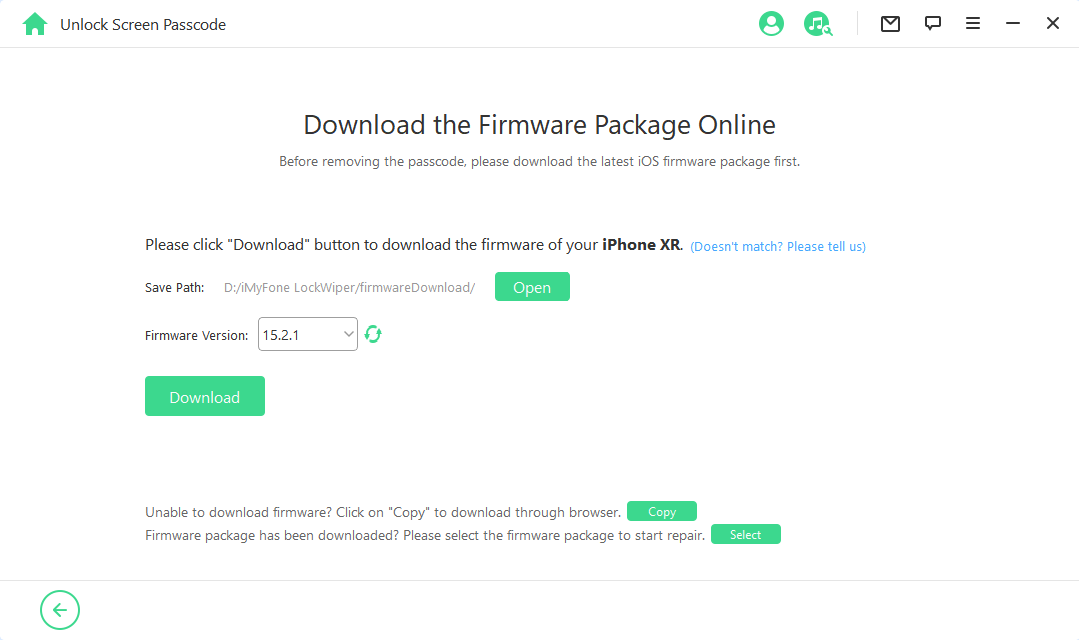 Step 4:After the extraction is over, click Start, making sure that your device is connected to your computer. On the popup window, type 000000 to confirm your option and click the Unlock button to begin the process.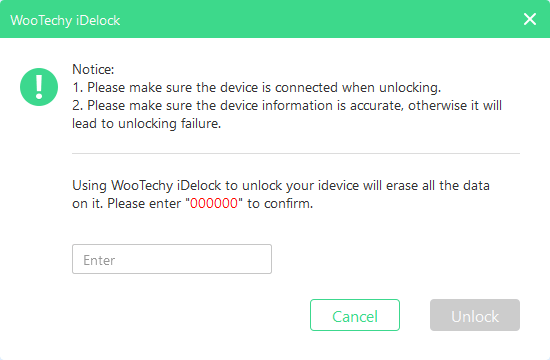 Then, your iPhone will enter Recovery mode on its own. Wait for a few minutes until the process is completed.
Conclusion
One of the most frustrating things that can happen is to forget your screen passcode. However, with tools like Joyoshare iPasscode Unlocker and WooTechy iDelock , you can enjoy using your iOS device no matter what happens. And WooTechy iDelock can not only unlock the screen passcode but also others like Apple ID, MDM, screen time and iTunes backup encryption. Just download and give it a try!