If you forgot the passcode of your iPhone, or your iPhone gets disabled for some reasons, you may want to reset?your locked iPhone without passcode. No worry, this article will guide you to reset your iPhone without passcode. It can also be solved without computer in case you don't have one. Stay tuned!
Part 1: Why do You Need to Reset Your iPhone if You Forgot the Passcode?
There might be multiple reasons if you wish to reset your iPhone. You are willing to sell it or give it away. You need to get a fresh start before upgrading, your iPhone is having problems, and resetting is a pretty good troubleshooting technique; you need to clear away some space, or you are sending it away for repairs.
The reasons might be many for a factory reset, and it is easy if you know your passcode.
But if you have forgotten your passcode, iPhone's tight security system will lock your phone forever and delete all your personal information and precious data if you try to enter a wrong combination.
Back in the day, even the FBI was unable to unlock an iPhone. They requested Apple to create a system that will authorize law enforcement to bypass the security.
iPhone's heavily guarded system is a brilliant measure if someone from the outside tries to barge into your phone and tries multiple passcodes to crack it open. But, it also means that you are behind eight balls if you forget the passcode.
So, if you can't enter the locked iPhone via passcode, then all you can do is to reset your iPhone without passcode, which will erase the data in the iPhone. Now you know why, let's show you how to solve the problem.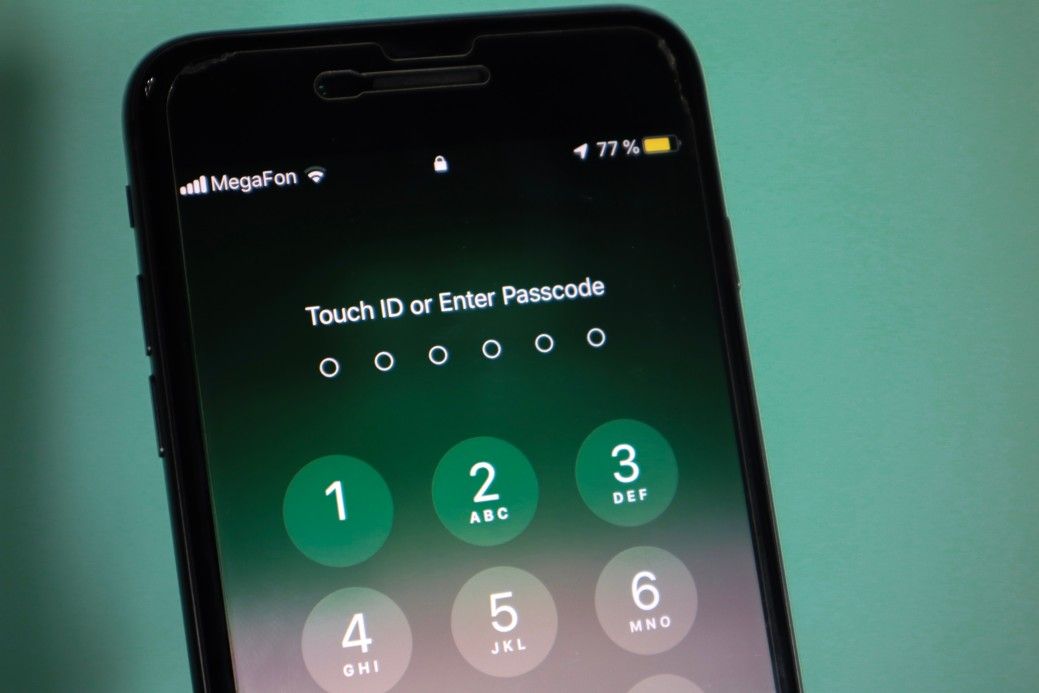 Part 2: How to Reset iPhone without Passcode and Computer?
iCloud enables its users to reset their iPhone without passcode or computer. One of the Find My Phone?functions?is?to?assist in resetting the phone.
Find My Phone's primary purpose was to facilitate users to find their stolen or lost iPhone, iPod touch, or iPad. However, this feature also helps to reset the phone without the need for a passcode.
On the contrary, this method will erase all your data from the phone. But if you already have your data backed up in iCloud, restoring it once your phone is reset is no great shakes.
Although, not having a backup will result in an unfortunate mishap of losing all your particulars.
Prerequisites
If you would like to try this method, there are some prerequisites you should notice:
1. Find My Phone is to have the feature already enabled in your phone.
2. You should know the Apple ID and password that you have signed in with this iPhone.
3. You locked iPhone should have been connected to the internet.
If the feature was not already enabled in your iPhone, or you didn't have a backup, then you might need the help of a third-party tool, which is our second way discussed further in the article.
---
Steps to Reset iPhone using iCloud's Find My Phone
Step 1: Open the browser and visit icloud.com.
Step 2: Log in to iCloud using your Apple ID and password (note that your ID's password is different from your phone's passcode.)
Step 3: Seek for Find iPhone and tap it.
Step 4: Tap All Devices and select your device from the drop-down list (the device you want to reset should already be listed)
Step 5: Select Erase iPhone and confirm by tapping Erase.
The above steps will easily reset your iPhone and make it as a new device. It will also remove your passcode.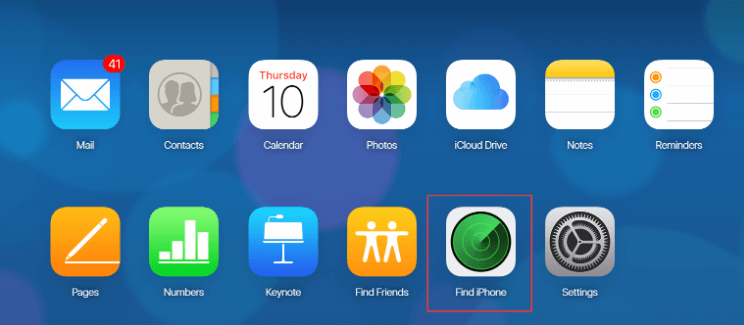 Part 3: Quickest Way to Reset iPhone without Passcode(iOS 15 Supported)
Your iPhone can be simply unlocked without passcodes using iTunes. There are few basic steps that, when followed accordingly, can unlock your iPhone easily. However, using iTunes for unlocking is not usually not recommended for the drawbacks it has to offer.
The method can be simple but comes along with the following cons:

1.If you haven't synced the iPhone with your iTunes before, then you will not be able to use iTunes to solve the problem.

2.The internet connection of iTunes can be unstable while you try using it to reset your locked iPhone.

3.If you try Recovery Mode with iTunes to reset your iPhone, you may get your iPhone in the risk of being stuck at recovery mode problem.
So it is not really recommended to use iTunes to reset your locked iPhone. But no worry, the problem will be easily solved if you can try WooTechy iDelock. This is a third-party tool and saves you from the hassles that come with iTunes. It is an all-in-one solution for decrypting and unlocking iOS. The tool can help circumvent all kinds of issues with the iCloud account, Apple ID, screen passcode, screen time passcode, iTunes backup lock, iTunes backup encryption settings, and MDM lock with excellent efficacy.
WooTechy iDelock is one of the most preferred ways to unlock any passcodes, switch Apple IDs, create a new one, fix the disabled ID issue, and turn off Find My iPhone.
It is an excellent tool for unlocking different locks and offers numerous benefits. Some of the benefits are listed below that will be a sight to your sore eyes for sure!
Why should You Use WooTechy iDelock?
1. The Tool is Multipurpose. iDelock comes with features that unlocks all kinds of iDevices locks, such as MDM lock and screen time lock.

2. Effective, Compatible, and Easy to Use.In comparison to other tools, WooTechy iDelock is easy to use and highly effective for unlocking iPhone. Moreover, unlike most tools, iDelock's higher compatibility makes it work on all iDevices, be it iPhone, iPod, or iPad touch.

3. No More Sending Away Your Phone. Forget sending your iPhone to repair shops anymore in case you forget your passcode. iDelock's user-friendly feature makes it super easy to unlock your iPhone at home by everyone.

4. Unlocks for Life. Most tools do not come with the permanent unlocking feature. Once you update or reset your device, it may be locked again. But with iDelock, forget that ever happening. Your device, once unlocked via iDelock, can be easily accessed for a lifetime.

5. Great Compatibility. This tool works well on all iOS devices and versions including the newest iOS 15.
---
Steps of using iDelock to reset iPhone without passcode:
Step 1: Launch WooTechy iDelock on your computer. Then select Unlock Screen Passcode mode.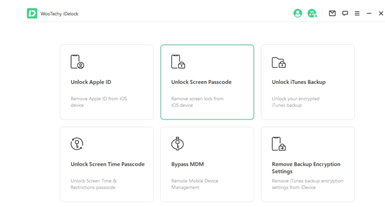 Step 2: Connect your iOS device to your computer via USB cable. Then click "Next",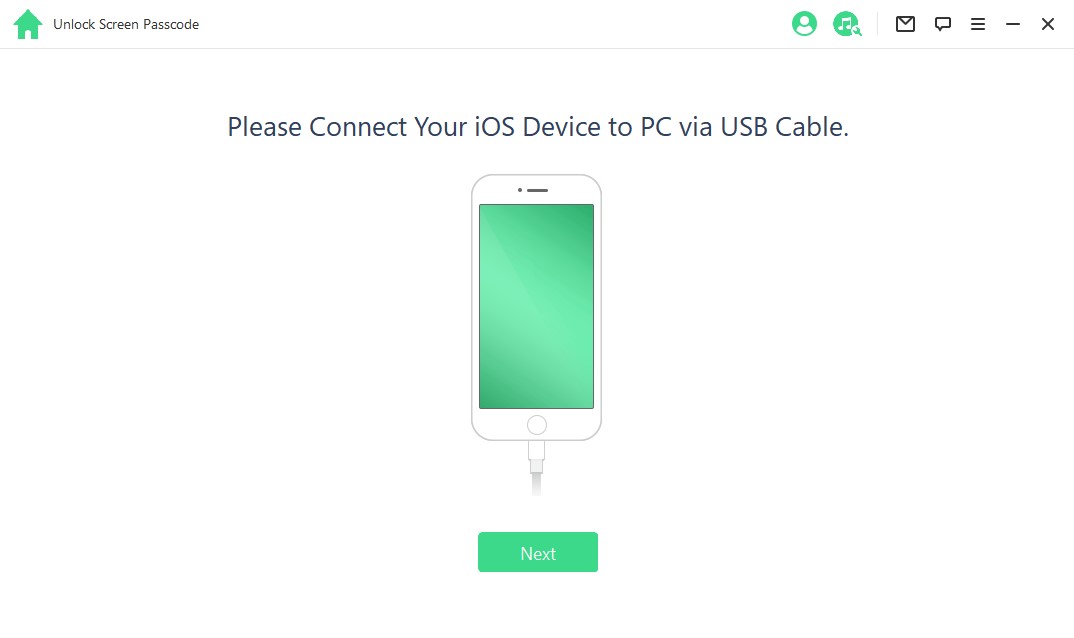 Step 3: Select the firmware version that is offered by iDelock, and click "Download". When it finishes the downloading, it will start to extract the firmware.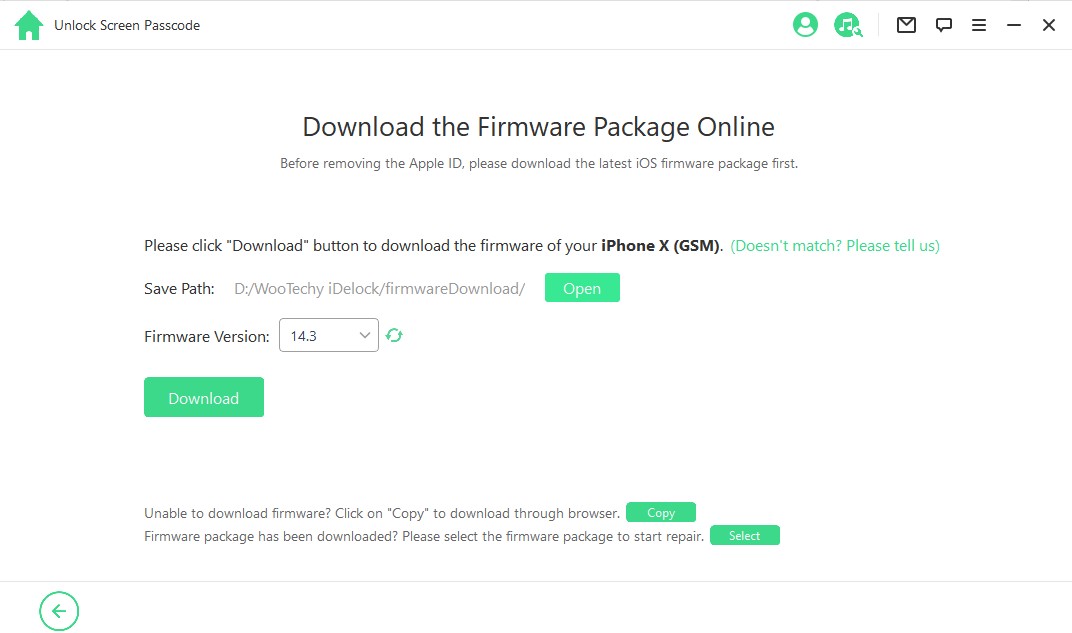 Step 4: Then read the notice carefully and enter "000000" and click on "Unlock" to start to remove the passcode.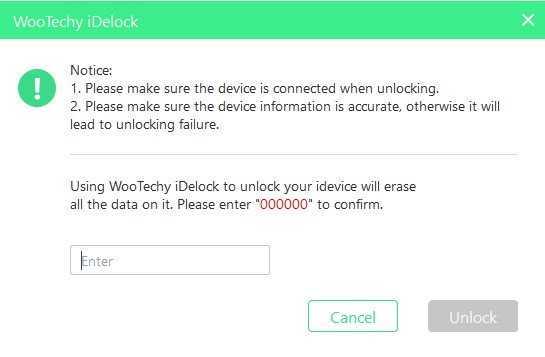 By following the above steps, your iPhone will be successfully unlocked.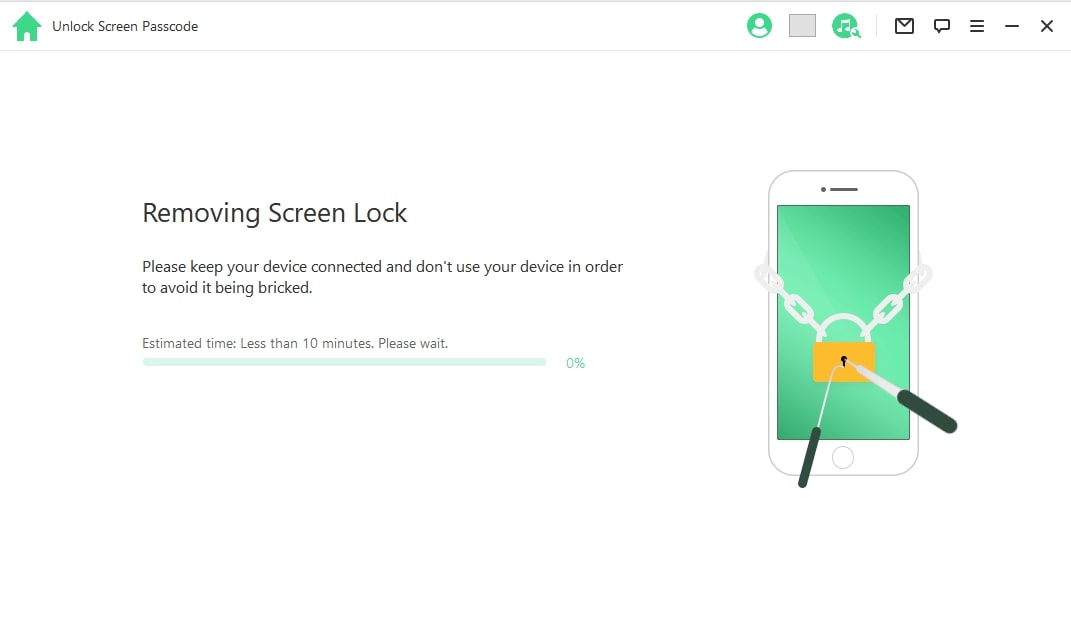 Part 4: FAQs about Forgetting iPhone Passcode
To keep your iPhone safe from hackers and outside sources breaking into it, it is advisable to maintain a strong passcode to prevent that from happening.
Following tips will help you in this regard:
Q1. What happens when you forgot your iPhone passcode too many times?
If you don't know the true passcode of your iPhone, too many wrong attempts of unlocking it will get your iPhone disabled for security reasons, and then you will see the message on the iPhone lock screen "iPhone is disabled"
Q2. Can I reset locked iPhone without without data loss?
If you don't have a backup of your locked iPhone, sadly, there's no official way to reset your iPhone without erasing its data. Apple do this to protect iPhone users from security risks.
Q3. Can I use Siri to unlock and reset iPhone if I forgot the passcode?
This method can only works for iOS 8/9/10 to unlock the iPhone, and Siri can't reset the iPhone without passcode. You can't do this to especially later iOS versions which should be a good news for iPhone users out of security consideration.
Summary
The methods mentioned above are great and easy to unlock and reset your iPhone without a passcode and a computer. However, you can walk into an Apple Store as well and mention your issues to their team. They will be more than glad to help you out if you are the real owner of the iPhone. You can also make a phone call to their support team or request an appointment at the Apple Store. Or you can just turn to WooTechy iDelock for help, which can reset iPhone without passcode fast and easily. Now it also supports iOS 15. Just download and give it a try!