TikTok has undoubtedly become one of the most popular social media platforms, offering users an avenue for creativity, entertainment, and self-expression. However, like any app, TikTok isn't immune to occasional glitches, and one frustrating issue users encounter is the app's tendency to crash unexpectedly. If you find TikTok app keeps crashing, don't worry - there are 10 effective ways you can take to resolve the issue and get back to enjoying your favorite content.
Why Does TikTok Keep Crashing?
Have you ever got a message saying "Unfortunately, app has stopped" while using TikTok? If you do, that means your TikTok is crashing. TikTok crashing can be attributed to a variety of reasons, ranging from software issues to network problems. Some common factors that might cause TikTok to crash include:
TikTok may contain bugs or glitches that can lead to crashes.
TikTok's servers might experience problems or coding issues that force the app to close unexpectedly.
Unstable or slow internet connections can disrupt the app's communication with TikTok's servers, leading to TikTok crashes.
Using an older version of TikTok may result in compatibility issues with your device's operating system, causing TikTok keep on crashing.
Accumulated cached files can become corrupted or overwhelming, causing the app to malfunction and crash.
Insufficient available storage on your device can hinder TikTok's ability to operate smoothly, causing crashes.
Phones with less than 3 GB of RAM might struggle to handle TikTok's memory requirements, leading to crashes.
What to Do If TiTok App Keeps Crashing?
If the TikTok app keeps crashing on your iPhone or Android device, there are several steps you can take to troubleshoot and resolve the issue. Here we have explored 10 ways you can choose from depending on your needs. If you want to save all the troubles going through all these methods, you can try a repair tool to fix the problem for you once for all.
1

Restart Your Device

Restarting your device clears temporary memory, closes background processes, and can often resolve minor glitches causing TikTok app crashes. If TikTok was crashing due to a temporary issue, restarting your device might help the app work smoothly again. Here's how you can restart your device:

For Android:
Press and hold the power button on your device.

A menu will appear with options like "Power off," "Restart," or "Emergency."

Select "Restart" and wait for your device to reboot.
For iOS (iPhone):
Press and hold the power button (located on the side or top of your device) and either volume button simultaneously.

Slide the slider appearing on the screen to power off your device.

Once the device is completely off, press and hold the power button again until the Apple logo appears.
2

Update TiTok App

Updating TikTok to the latest version ensures that you have access to the most recent bug fixes, performance improvements, and features, which can help prevent TikTok app from crashing and enhance your overall experience. Here's how you can update the TikTok app on your device:

For Android:
Open the Google Play Store app.

Type TikTok in the search bar and choose Update if available.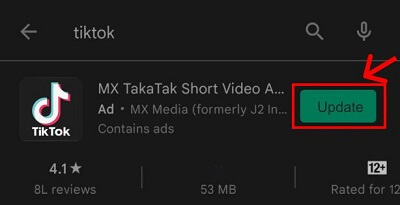 For iOS (iPhone):
Open the App Store app.

Tap your profile picture in the upper-right corner.

Scroll down to the "Available Updates" section.

Find TikTok in the list of apps with available updates.

Tap the "Update" button next to TikTok to install the latest version.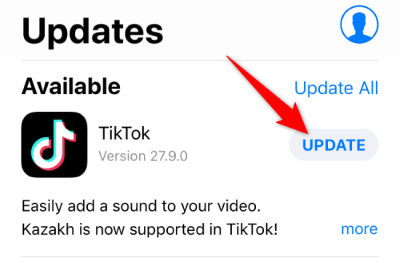 3

Clear Cache and Data

Clearing the cache and data of the TikTok app can help resolve issues because temporary firmware file was corrupt on iPhone or Android device. Clearing the data for TikTok will log you out of the app, and you'll need to sign in again. Here's how you can clear the cache and data for TikTok on your device:

For Android:
Open the "Settings" app on your device.

Scroll down and select "Apps" or "App Management," depending on your device's terminology.

Find and tap on "TikTok" from the list of installed apps.

Tap on "Storage" or "Storage & cache."

You will see options to clear cache and clear data. Tap on both of them to proceed.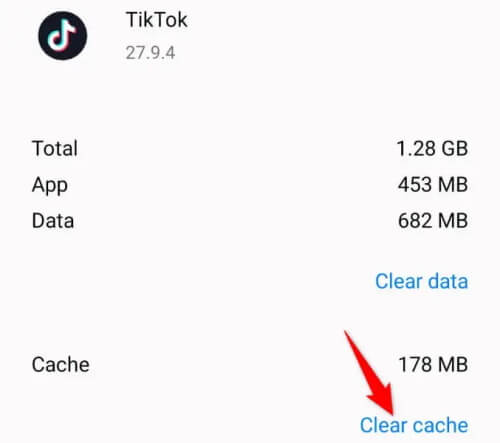 Besides, clearing device cache and data, you can choose to clear TikTok cache within the app:
Open TikTok > Profile > Options > Caches & Cellular Data > Free Up Space > Clear.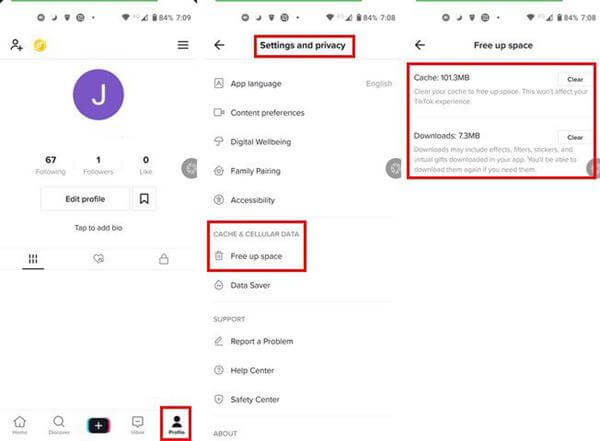 You can also clear TikTok cache on Settings app:
Settings > Apps and notifications > See all apps > TikTok > Storage and Cache > Clear cache.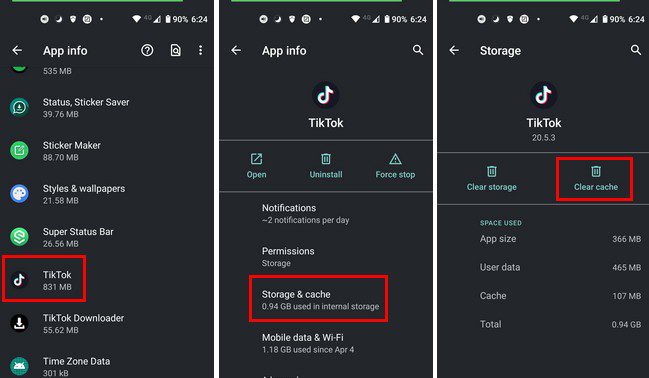 Note
Please note that clear TikTok cache is only available on Android device. If you want to clear TikTok cache on iPhone, you have to delete TikTok app and then reinstall it.
4

Delete and Reinstall TikTok

If you clearing cache on TikTok still cannot fix TikTok app keeps crashing, then you can try delete TikTok app and then reinstall it. Reinstalling TikTok from scratch ensures that you have a fresh copy of the app without any potential glitches or corrupted files that might have been causing crashes. Here's how you can delete and then reinstall TikTok on your device:

For Android:
Press and hold the TikTok app icon on your home screen or app drawer until a menu appears.

Select "Uninstall" or drag the app to the "Uninstall" option at the top of the screen.

Open the Google Play Store app and search for "TikTok" in the search bar. Tap the "Install" button to reinstall the app.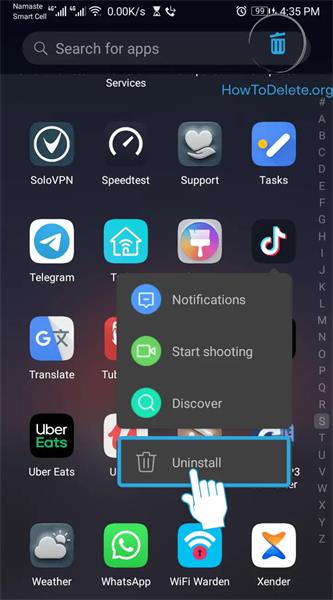 For iOS (iPhone):
Press and hold the TikTok app icon until the icons start to jiggle.

Tap the "X" button on the TikTok app icon, and select "Remove App > Delete App."

Open the App Store app and search for "TikTok" and download it to reinstall the app.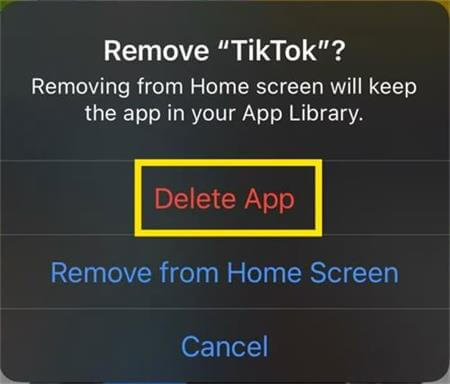 5

Check TikTok Server

If the server status indicates that TikTok is experiencing problems, it's best to wait for TikTok's technical team to address the issue. Server-related problems are beyond your control and are usually resolved by the app's developers. In such cases, the crashes you're experiencing should be temporary and will likely be resolved once the server issues are fixed. Here's how you can check the TikTok server status:

Visit the DownDetector website and search for "TikTok" in the search bar on the website.

You'll see a real-time overview of reported TikTok outages and issues by other users. If many users are reporting problems, it's likely a server issue.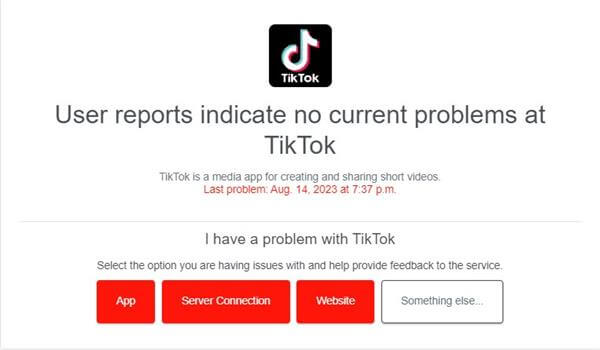 You can also check TikTok's official social media accounts, such as Twitter, for any announcements or updates regarding server issues.
6

Check Your Internet Connection

Ensuring a stable and reliable internet connection is crucial for the proper functioning of apps like TikTok. If your internet connection is weak or unstable, it can lead to app crashes. Here are a few things that you can do to ensure a good Internet connection:

Make sure you're connected to a stable Wi-Fi network. Check that the Wi-Fi signal strength is strong where you are using TikTok.

If you're using mobile data, ensure you have a good cellular signal. Poor signal strength can lead to slow data speeds and app crashes.

If you're using a VPN, try disconnecting it. Some VPNs can slow down your internet connection.

If you're experiencing connectivity issues, turning on Airplane mode for a few seconds and then turning it off can sometimes help refresh your network connection.
7

Clear Up Storage on Your Device

Freeing up storage space can not only help with app crashes but also improve your device's overall performance and responsiveness. It's a good practice to regularly review your device's storage and remove unnecessary files to keep it running smoothly. Here's how you can free up storage space:

Go through your apps and uninstall those you no longer use or need.

clearing cache and data for apps like TikTok to free up space.

Delete photos and videos you no longer need. You can back them up to cloud services or transfer them to a computer.

Delete downloaded files, documents, or media that you no longer require.

If you use a web browser, clearing its cache can free up some storage space.
8

Close Unnecessary Apps

Running multiple apps simultaneously can strain your device's resources, potentially leading to app crashes. Take a moment to close any background apps that you're not actively using. By freeing up your device's memory and processing power, you provide TikTok with a smoother environment to run in, reducing the likelihood of crashes.
9

Fix TikTok Keeping Crashing with 1-Click

If all fail to fix TikTok keeps crashing, then you might consider there is something wrong with your phone's operating system which could have some bugs and gitches cuasing TikTok app keep crashing. So what to do next? Well, if you are using an iPhone, then we highly recommend WooTechy iPhixer to fix the probelms for you.

iPhixer is an iOS system repair tool that can fix all kinds of issues on iPhone or iPad without data loss. It can resolve problems like TikTok crashes or Snapchat crashes constantly once for all.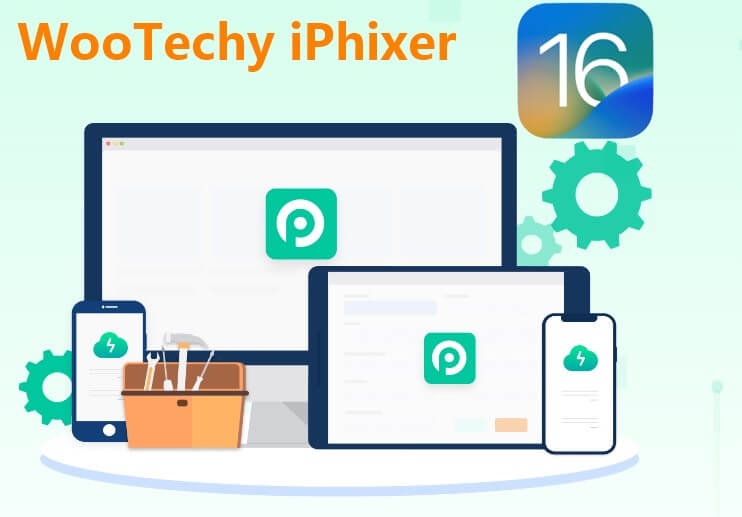 How to Use iPhixer to Fix TikTok Keeping Crashing? [iOS 16 Supported]
Step 1. Download and install iPhixer on your computer and connect your iPhone to it. Select Standard Mode on the screen.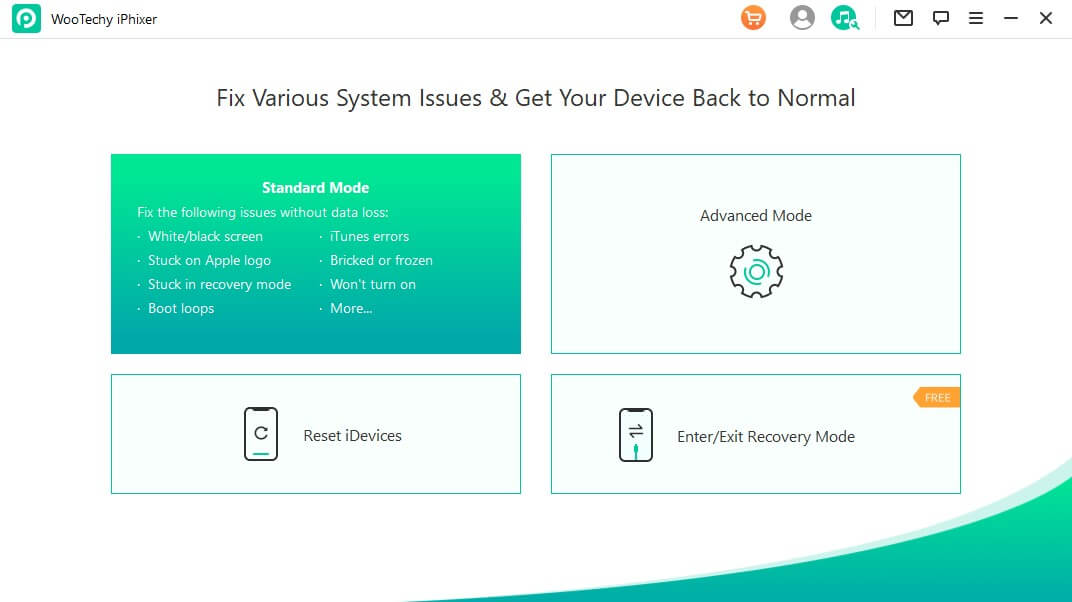 Step 2. Click Next. Then you can choose the firmware version that compatible to your device, and click Download.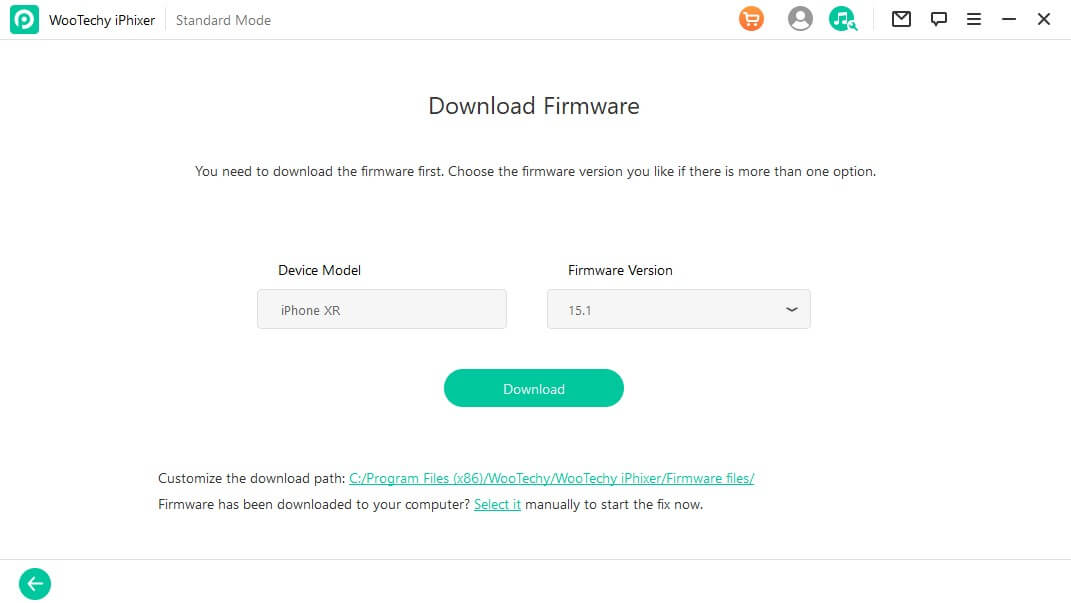 Step 3. Follow the on-screen instruction to extract the firmware and iPhixer would work on its magic and reslove TikTok keepping crashing quickly.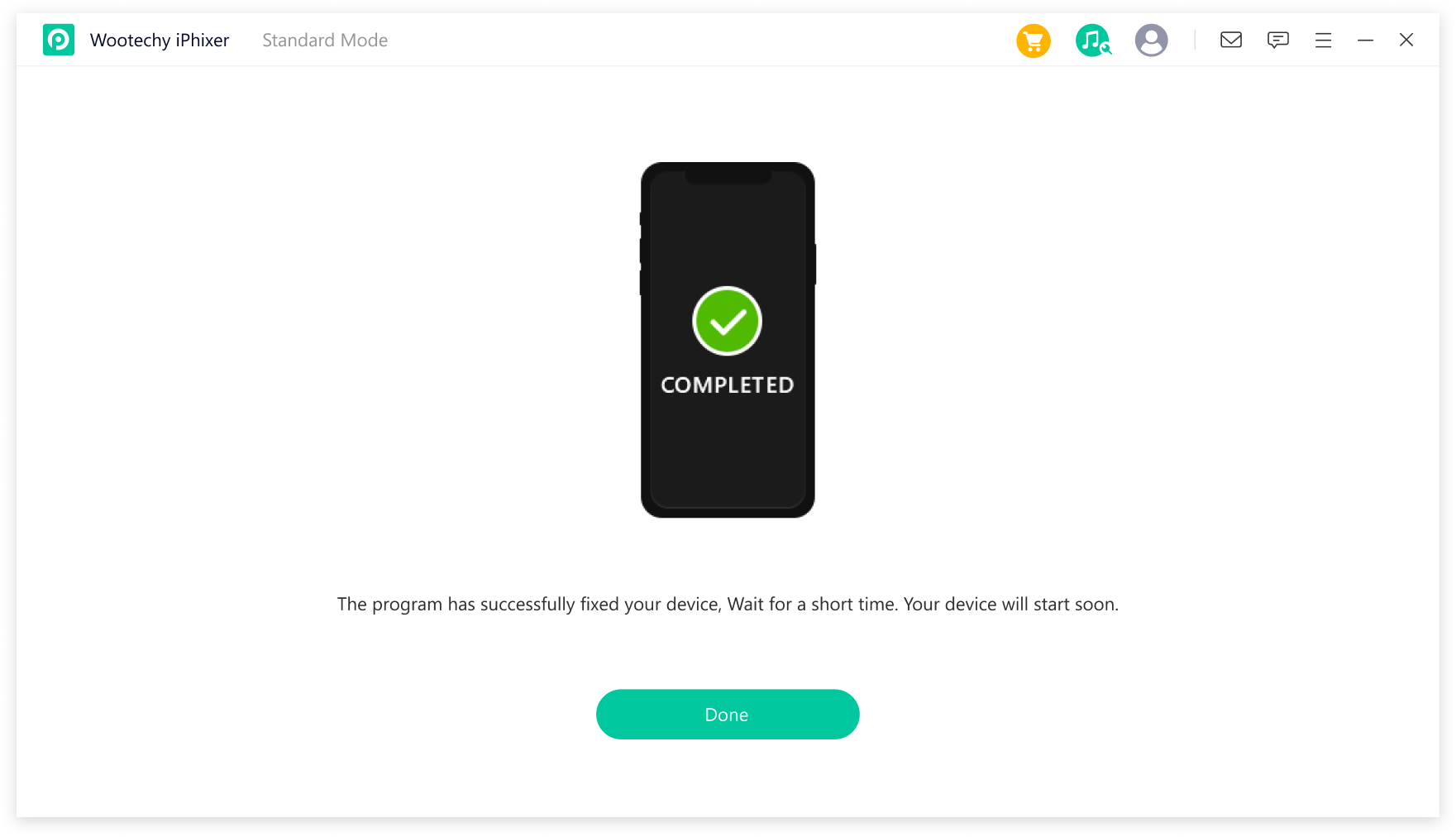 10

Conctact TikTok Support

There are still one last solution when encountering TikTok keeps on crashing - seek help from the experts. Contacting TikTok's official support team can provide you with tailored guidance and assistance. They can offer insights into the specific issue you're facing and provide recommendations for troubleshooting steps that are unique to your situation. Besides going to TikTok's Help Center, you can report the problem within the app. Here's how:

Open the TikTok app on your device.

Tap on your profile icon in the bottom right corner.

Tap the three horizontal dots (ellipsis) in the top right corner to access your settings.

Look for an option "Settings and Privacy."

Find and tap on "Report a problem" or "Feedback."

Describe the issue you're facing, and if there's an option to submit the report, do so.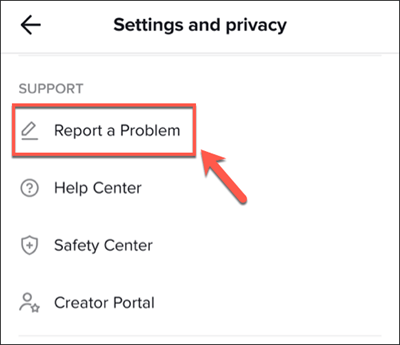 Conclusion
In the vibrant realm of TikTok, where creativity flourishes through millions of videos, resolving the app's persistent crashing issue is within reach. This article has equipped you with actionable strategies. Among them, iPhixer emerges as the ultimate solution, eclipsing the competition. Seamlessly tackling crashes, black screens, and reboots, iPhixer rejuvenates your device. Bid farewell to TikTok crashes, ushering in uninterrupted creative expression.
With iPhixer, a seamless TikTok journey awaits, void of disruptions. Your path to a flawless experience is illuminated, ready to be traversed.