When it comes to security, Apple stands out for its various measures on data protection. One of the best examples is the screen passcode set on your Apple device. However, many people fail to unlock their iPads because of forgetting the passcode. If you are one of them, don't worry as there are still some ways out.
Keep reading and you'll know what to do when you can't remember password for iPad.
Part 1. Unlock iPad Without Password Using WooTechy iDelock
WooTechy iDelock is an all-in-one iPadOS/iOS unlocker which can go around Apple's security system. It has a high success rate in unlocking Apple devices for those who have forgotten their passwords.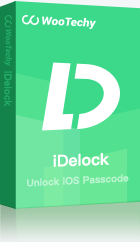 Great Features of WooTechy iDelock
Bypass various locks set by Apple, including screen lock, Apple ID lock, Screen Time lock and MDM lock.

The success rate is the highest among all the competitors.

Require no technical knowledge thanks to its user-friendly interface.

Compatible with almost all the iPad models and iPadOS versions, including the newest iPadOS 15.
Watch this video to unlock iPad easily when you can't remember password for iPad
Here are detailed steps to unlock iPad without password using WooTechy iDelock:
Step 1. Launch WooTechy iDelock
Using your computer, launch the WooTechy iDelock program. Select the Unlock Screen Passcode mode.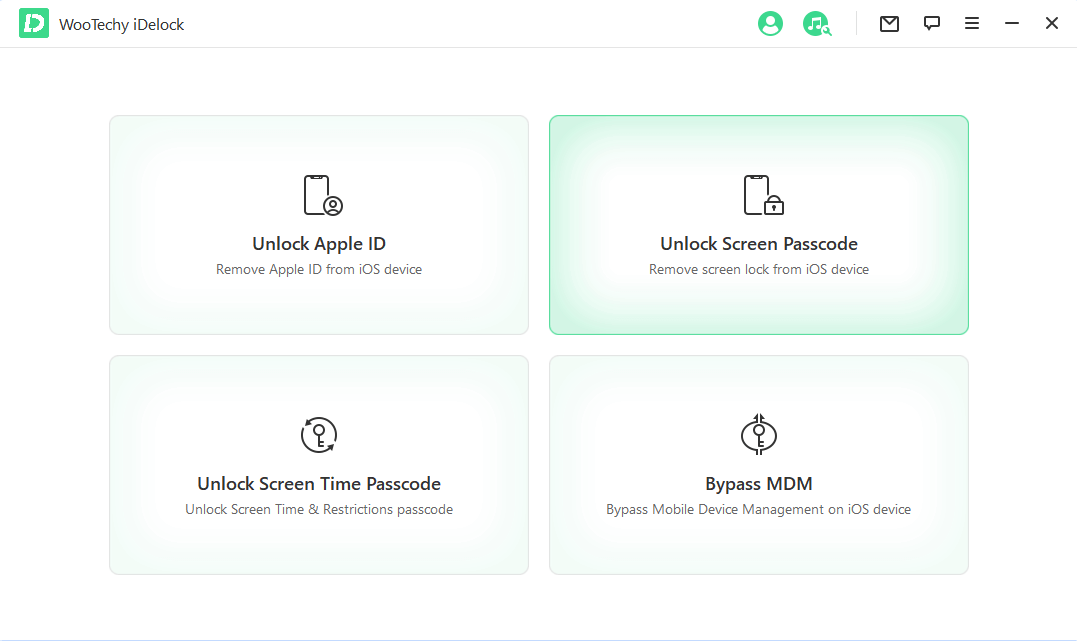 Using a USB cable, connect your iPad to the computer and click on Next. If it does not recognize your device, put it in DFU/Recovery mode by following instructions on the screen.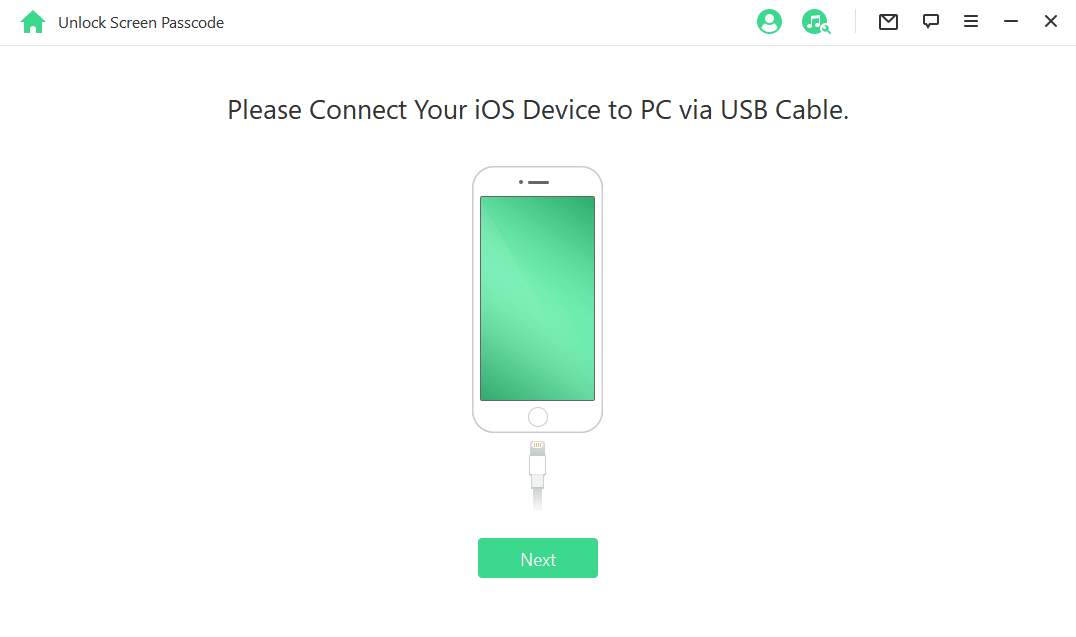 Step 2. Download & Extract Firmware Package
The WooTechy iDelock program will auto-detect your iPad, then you will choose the firmware version and Download it. You can also copy it into the browser and download it if it's not downloading directly. Then, Add the firmware package to your computer.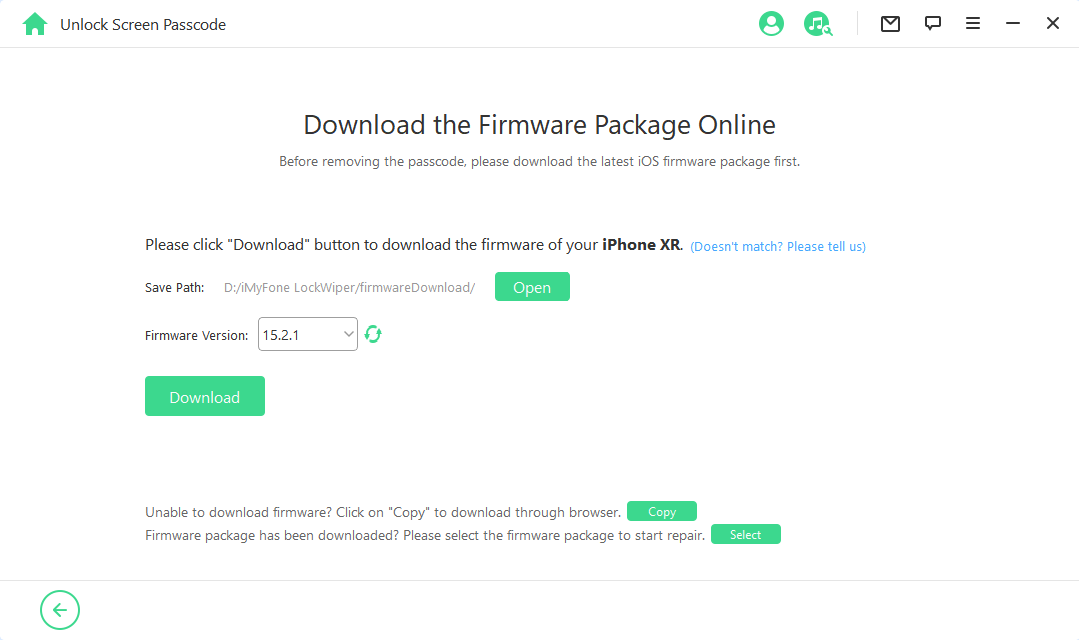 Step 3. Unlock Screen Passcode
Click Start Unlock and ensure your iPad is connected to the computer throughout the process. Read the instructions correctly and double confirm the action with the 000000 code.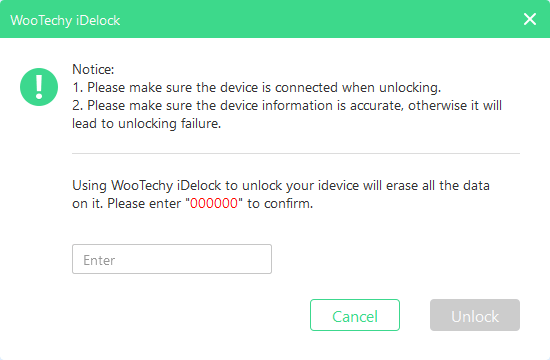 iDelock will finish the unlocking in a few minutes. Please wait patiently.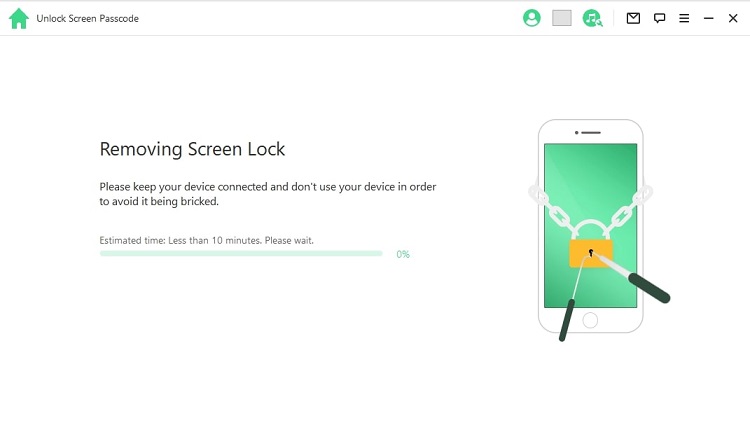 Part 2: Unlock iPad Without Password via iTunes
Another method is to restore the iPad with iTunes. This works best when you have a recent backup using iTunes or iCloud on your computer. This way, you can restore your iPad by erasing the data on your device and replacing it with the backup.
Step 1. Connect Your iPad
Turn on your computer, launch iTunes and connect your iPad to the computer with a USB cable.
Step 2. Put Your iPad into Recovery Mode
If your iPad has Face ID, press and release the Volume Up button, and then do the same to the Volume Down button. Finally press and hold the Power button until you see the recovery mode screen.
If the iPad as a Home button, press the Home and Power buttons simultaneously and hold them down until you see the recovery mode screen.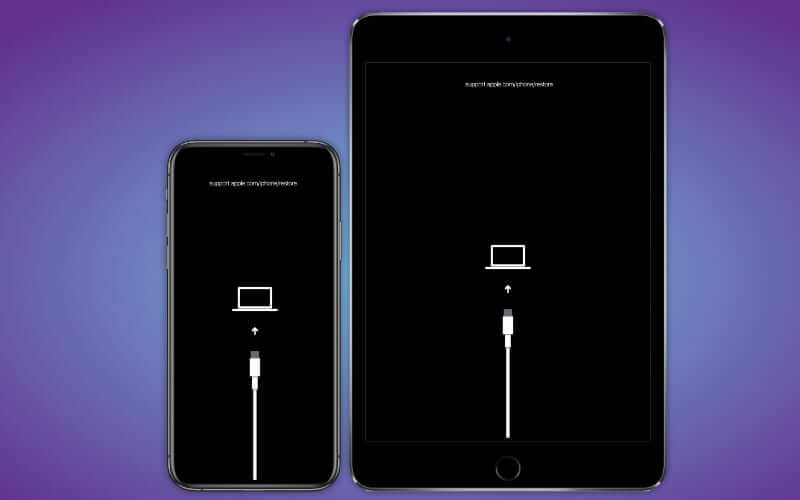 Step 3. There will be a dialog box on your computer screen which will state there is a problem with the iPad that requires it to be updated or restored. Select the Restore option.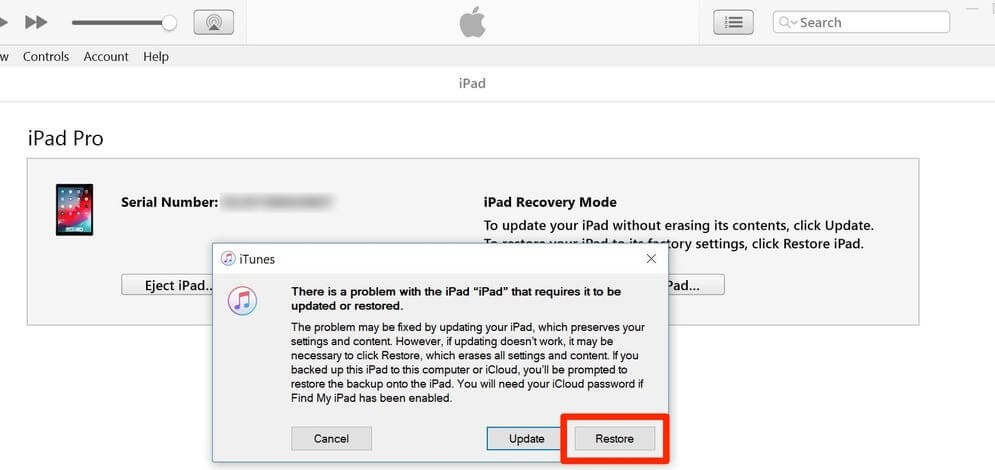 This method may not work as many users complaint about the error code showed in the restoring process.    
Part 3: Unlock iPad Without Password via Find My App
Find My is an app and service provided by Apple Inc, which can be used to locate and keep track of all your iOS devices, and comes in handy when you can't find any of your devices.
However, if you a PC and want to know what to do when you can't remember password for iPad, you can go through another route using Find My app. Of course, the precondition of this method is that this feature should be enabled before you forgot the iPad password, and you need to remember the Apple ID and password logged on the locked iPad. If you have previously enabled this feature. Here are the steps to unlock your iPad.
Step 1. Open the Find My App
The first step is launch the app, log into your Apple ID and go to Devices section.
Step 2. Find Your Device
Locate your locked iPad and click on it. Then, select the Actions.
Step 3. Erase iPad
Then, click on the Erase iPad option. You need to enter your Apple ID password for this to work.
Once the iPad data has been erased, the device will restart. Then, you'll find there is no screen lock on the device.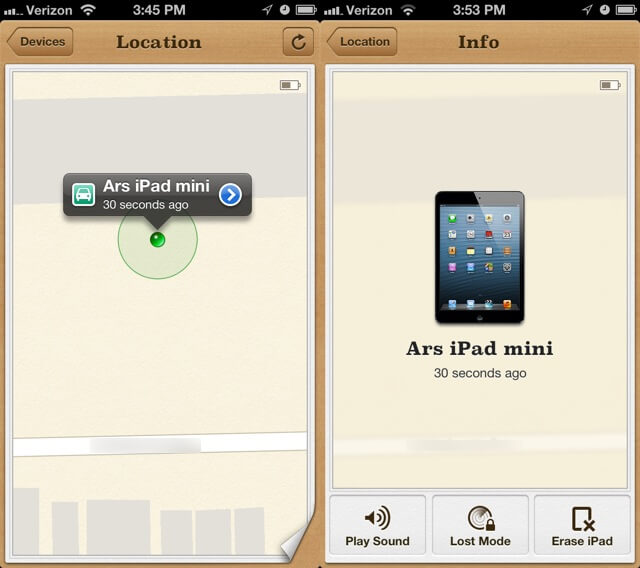 Tips: Contact Local Apple Store to Help Unlock iPad
If none of these methods works out well for you, or you find it hard to operate, you can contact the local Apple store to help you unlock iPad without password. Using the Apple support online, you can get solutions in the most reliable way. However, you need to find the reciept or anything else to prove your ownership. And it will cost you a lot if your device is not under guarantee.
FAQ About Unlocking iPad Without Password
Q

Is It Possible to Unlock an iPad Without Apple ID?
You can only do this when you use the professional unlocking software like WooTechy iDelock. Or you may find it hard to achieve the goal and get stuck at the activation lock.
Q

Can Someone Unlock My Stolen iPad?
Except your password is guessed correctly or they know your Apple ID, no one can unlock your stolen iPad. You can also remotely locate the iPad device and erase it, making it even harder to unlock for whoever stole it.
Q

Can iPad Be Tracked after Factory Reset?
After Factory Reset, all the features of the iPad will be erase and reset, including Find My iPhone. So iPad won't be tracked after Factory Reset.
Q

How Do I Remove Previous Owner's Apple ID from an iPad Without Password?
You can do this by signing into iCloud.com and going to Find iPhone > All Devices, which will show you a list of devices linked to that account, and choose the device that you want to remove.
Conclusion
With either the WooTechy iDelock program, Find My app or iTunes, you can unlock your iPad whenever you forget the password. You shouldn't have to panic whenever you can't remember your password, as this article has solved this problem. Good luck!