Ever since the 80s, the alien culture has been popular all across the world. If there is one distinct feature for all aliens except for the creative look, it has to be this: The alien voice. Allen voices always have the same feature: the sci-fi vibe.
That is also why people like to use an alien voice changer in other scenarios just to have that sci-fi feeling in their videos or audio makings. Despite you can find various alien voice changer online, few of them actually performs well in terms of providing an authentic alien voice.
So, in the following, we are going to introduce everything about alien voices, as well as the best alien voice changer that you can use to simulate an authentic and intriguing alien voice from your own sound.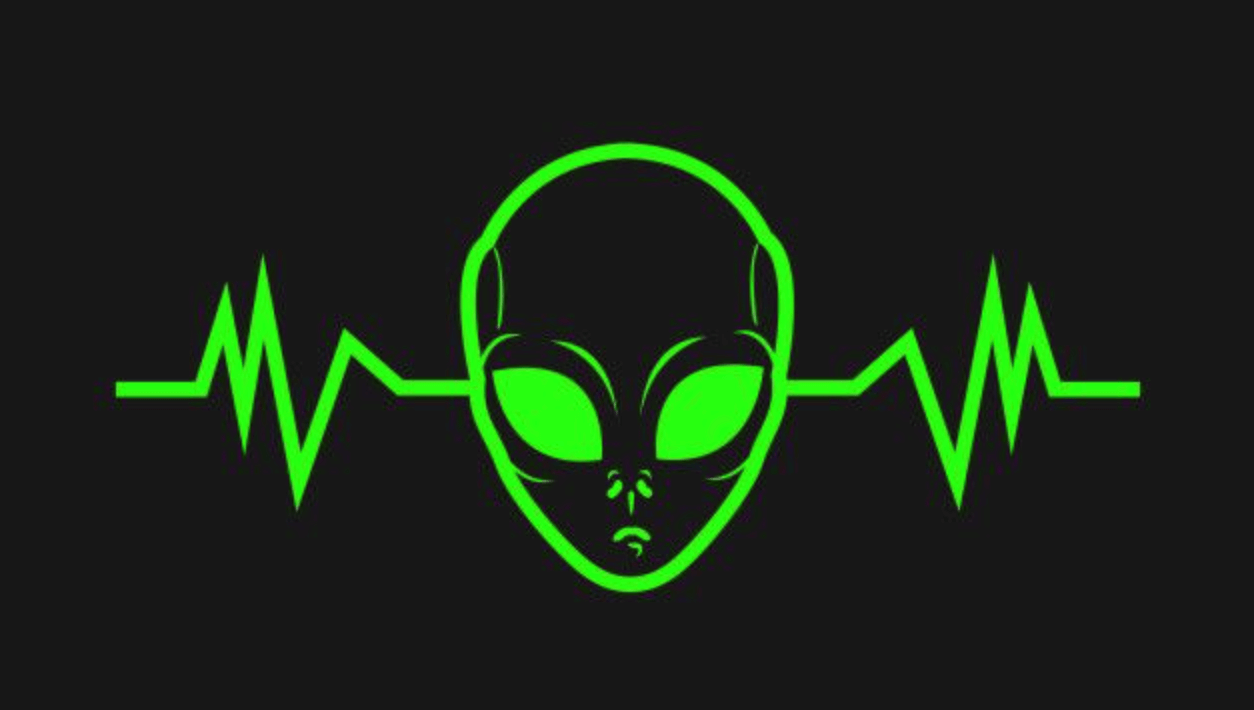 Part 1. Top 10 Popular Alien Voices
If you do not have any prior knowledge about alien and alien voices, it is important to know that there are more than one kind of alien voice that you can simulate.
Therefore, before you start to use any alien voice changer, make sure you understand most of the popular alien voice variants so that you can pick the one that suits yourself the best.
Here I have listed the top 10 popular alien voices. Note that these are not all alien voice variants, and you should always explore more to find the best one for you.
Sci-fi Alien Voice: This is the most classic alien voice. It has high pitch and a little bit echo to establish a mysterious, sci-fi vibe.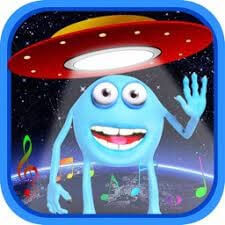 Prometheus Alien Voice: A kind of alien voice sounds like the alien creature from the Prometheus movie. It has a distinguishable sound signature just like the story plot in the movie.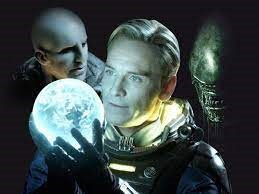 Echo Alien Voice:
A regular alien voice with some echo affect. Great for creating a solitary and empty sound vibe.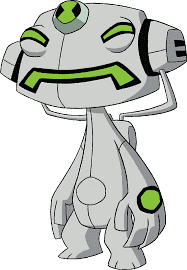 Deep Alien Voice: Alien voice but with a deeper pitch. Great for dark and horror scenarios.
Cartoon Alien Voice: A kind of alien voice mostly used in cartoon productions. The sound is more of a cute one rather than horror or mysterious.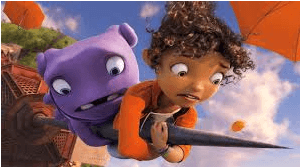 Granular Alien Voice: Alien voice with granular. Mostly used to create rough alien environments.
Ocean Alien Voice: A regular Alien voice with deep ocean effects, mostly used Applied to ocean creatures underwater.
Distortion Alien Voice: A distorted Alien voice, which can be used to create a vibe of chaos and violence.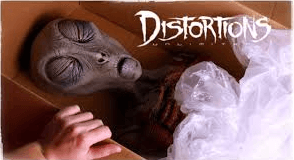 Scream Alien Voice: A unique kind of alien voice that can turn your regular talk into screaming also with some distortion to make things more chaos.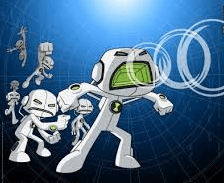 Predator Alien Voice: A distinguishable alien voice from the 1987 movie predator. It sounds more wild and scarier than regular alien voices.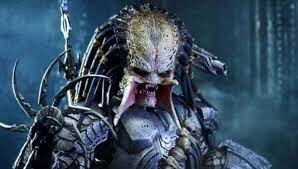 Part 2. Can I Make An Alien Voice?
Most of these alien voices are created by professional sound synthesis. But as the sound technology is being applied more and more broadly in recent years, it is getting easier to make alien voices that sounds really authentic.
So, if you are wondering whether you can make an alien voice by yourself then the answer is absolutely Yes.
And it might be simpler than you think.
For common users, the easiest way to simulate an alien voice is by using an alien voice changer application. Alien voice changers can have your sound as input, and output an alien voice for you to record or have a real time conversation.
Part 3. How Can I Make My Voice Sound Like An Alien?
It is fairly easy to use and alien voice changer to change your voice and make it sound like an alien. What are the most popular alien voice changer applications is WooTechy SoundBot.
With advanced sound processing technologies, WooTechy SoundBot is able to apply more than 500 sound filters and sound memes to your original sound and make it sounds like not only aliens, but various creative characters.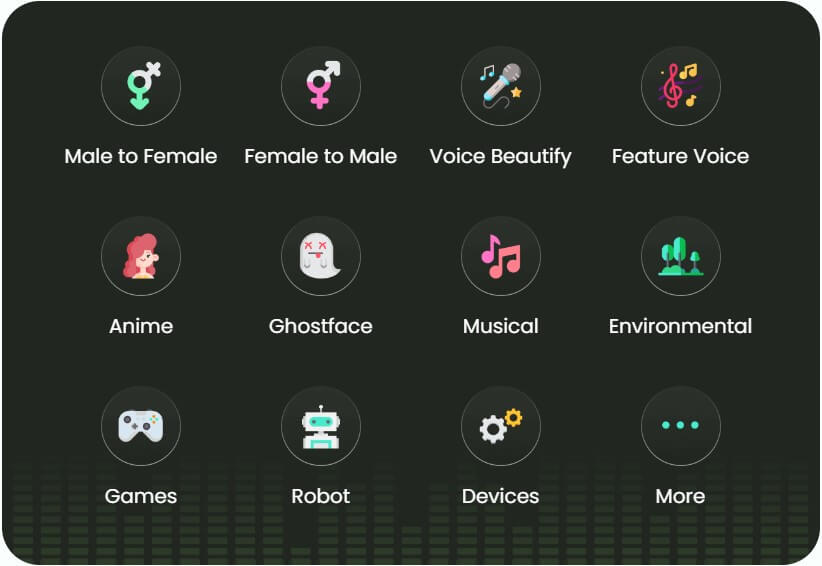 Highlights of WooTechy SoundBot includes:
75.000.000+
Downloads
Massive sound filters library for you to explore and discover;

Great compatibility to be applied to any game or online conference applications;

An ever-growing user base and a loving community;

Innovative Voice Studio function to make any voice in your mind without limitation. 
How to Change Your Voice Like an Alien with WooTechy SoundBot?
One of the best things about WooTechy SoundBot is that, with an intuitive user interface, this program is extremely easy to use. Here's a simple guide showing you how exactly you can use this alien voice changer to make your voice sounds like an alien.
Step 1 Download and install the SoundBot application on your Windows machine.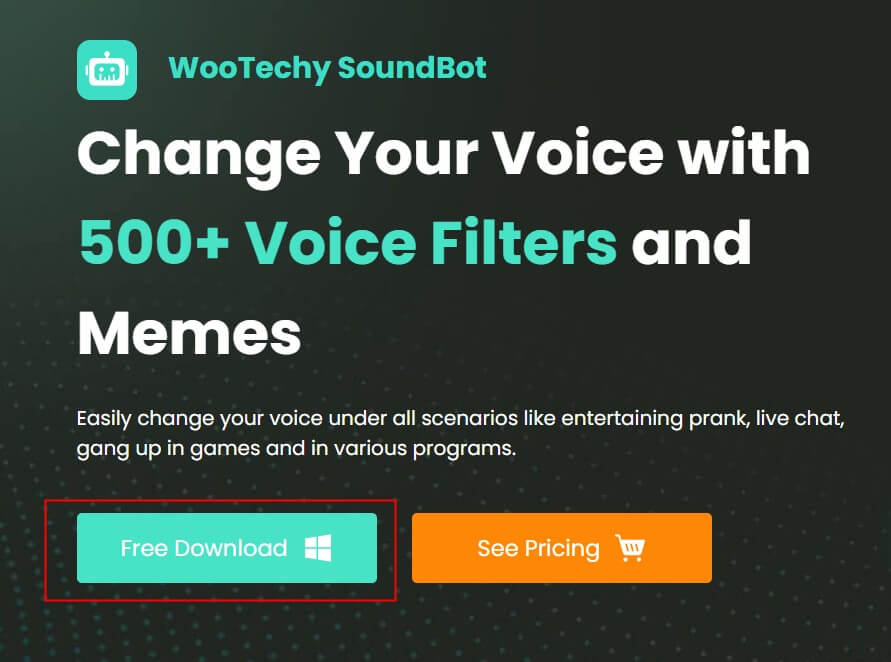 Step 2 Launch the application and you will be guided to set up your audio devices. Just select the correct input and output devices according to your computer setup and then adjust the corresponding volumes until you are comfortable with them.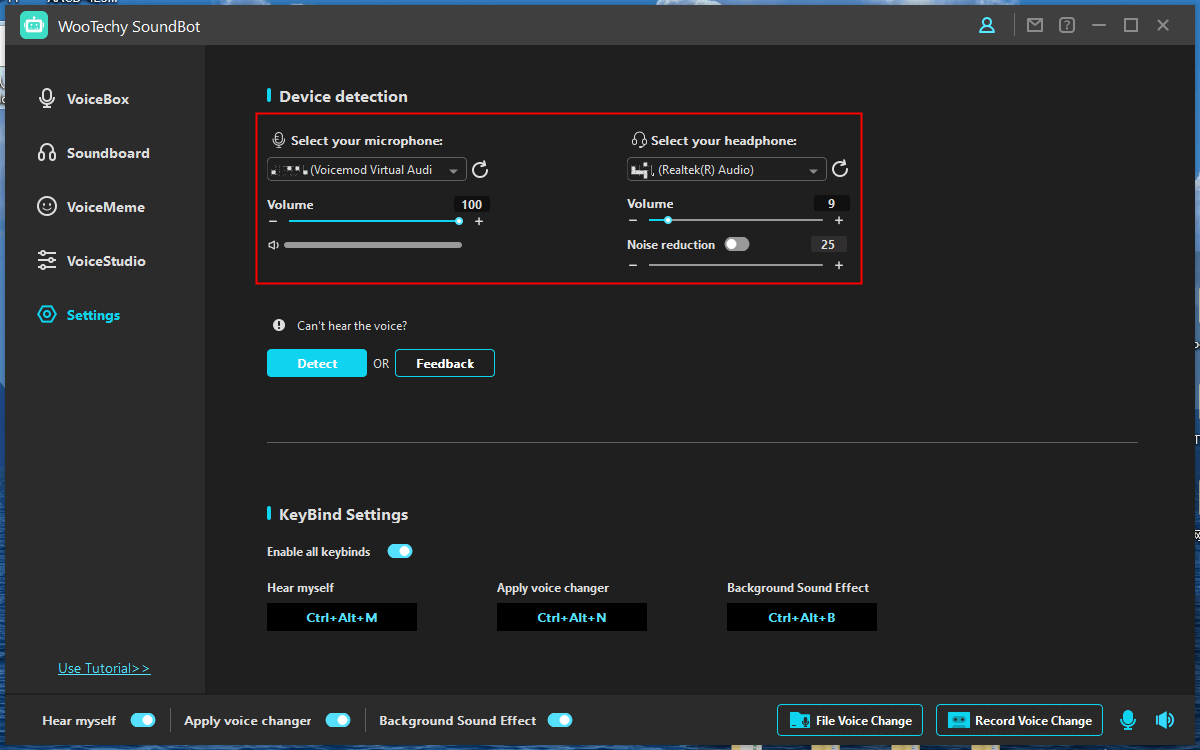 Step 3 Then select the alien sound filter and start talking. Now the computer should be processing your voice and make it alien voice in real time.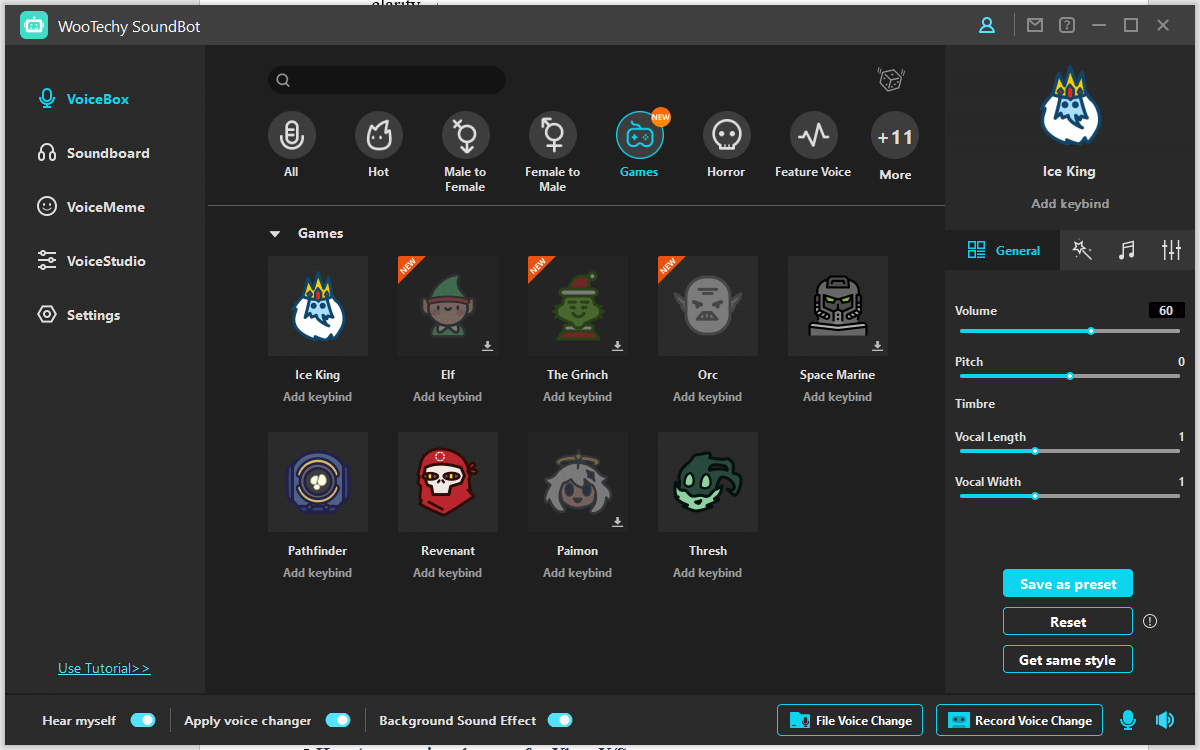 FQAs About Alien Voice Changers
Q: Can Sound Filters Be Used in Game Chats?
Yes. WooTechy SoundBot supports all main stream games like Fortnite, CS:GO, League of Legends, PUBG and many more. You don't have to make additional settings to make the alien voice changer be applied in games.
Q: How Many Sound Filters Can I Have in WooTechy SoundBot?
Currently, there are more than 500 sound filters and countless sound memes which can be triggered by the press of a button. More sound filters are on the way as WooTechy SoundBot is constantly being updated.
Q: Can I Make My Own Sound Filter If the Presets Don't Satisfy Me?
Yes. The innovative Voice Studio function enables you to manipulate various sound parameters and create a unique sound filter out of your own imagination.
Conclusion
The alien voice effect is one of the most popular sound effects used in various video and audio artwork productions. If you don't have the professional equipment for sound creation, using an alien voice changer application like WooTechy SoundBot can also give you an alien voice just as authentic as using a professional synthesis.
Moreover, SoundBot is also easy to operate and able to provide real time feedback. Give it a try and I'm sure you will be impressed by how it actually performs as a brilliant alien voice changer tool.