Are you looking to change your voice to sound like a college girl? College girl voice changer is in increasing demand, and people love to use them. Perhaps you're an actor preparing for a role or a content creator looking to add some flair to your videos. Whatever the reason may be, using a voice changer is a fun and effective way to achieve the desired effect. In this article, we will provide a step-by-step guide on how to use a voice changer to sound like a college girl.
Part 1: What is a voice changer and how does it work?
A voice changer is a device or software that can alter the sound of a person's voice.
It works by modifying the pitch, tone, resonance, vibrato, formants, and other characteristics of the voice. This can be done in real-time while speaking, or by recording the voice and then modifying it afterward.
Part 2: Can I use the voice changer to sound like a college girl?
Yes, it is possible to use a voice changer to make your voice sound like a college girl. Voice changers can alter the pitch, tone, and timbre of your voice to make it sound higher or more feminine.
There are several voice changers available online, both free and paid, that offer a variety of options for changing your voice. Some popular voice changers include SoundBot, Voicemod, Clownfish Voice Changer, and MorphVOX.
Part 3: The most popular college girl voice changer: SoundBot
There are several different types of voice changers. Some voice changers use pre-set effects to alter the voice, while others allow users to customize the sound of their voice in various ways.
Which one is the "best" will depend on your specific needs and preferences. Usually, voice changers can be used for a variety of purposes, including entertainment, anonymity, and security. They are often used in movies and TV shows to create special effects or disguise the identity of actors. They can also be used for online gaming or chatting to mask the user's identity or to enhance the fun factor of a conversation.
So Wootechy SoundBot is a voice changer that meets the above needs. With this device, you can alter your voice to sound like a variety of different characters or accents, or simply adjust the pitch or tone of your voice to your liking. Overall, It is a versatile voice changer device that can add a fun and creative twist to your voice communication.
Here are 5 potential key features of the Wootechy SoundBot:
75.000.000+
Downloads
Multiple voice modes: Wootechy SoundBot may offer several different voice modes to choose from, such as Minions, Duck, Mario, Mouse, Yoda, and so on. More than 125 voice filters and 200 voice effects are supported.

Real-time voice changing: The device may be able to change your voice in real-time, allowing you to sound like someone else while you're speaking on the phone or in a voice chat.

Compatible with multiple devices: Wootechy SoundBot may work with a variety of different devices, such as smartphones, tablets, computers, and gaming consoles.

Adjustable voice settings: Users may be able to adjust the pitch, volume, and other settings of their changed voice to fine-tune their desired effect.

Easy to use: Wootechy SoundBot may have a user-friendly interface, allowing for easy setup and quick access to various voice changing features.
Part 4: How to use the voice changer to sound like a college girl?
You can use professional voice changer software to turn your voice sound like a young college girl. It's incredibly easy to utilize SoundBot when you want to make your voice seem more like a college girl. Here are the specific methods. Just follow it step by step. You'll finally hear your college girl's voice.
Step 1: Download and Install WooTechy SoundBot
First, navigate to the official website of WooTechy SoundBot. Tap the option Free Download to start downloading the program compatible with your PC. If you're a new user and launching SoundBot for the first time, carefully follow the setup instructions available on the screen.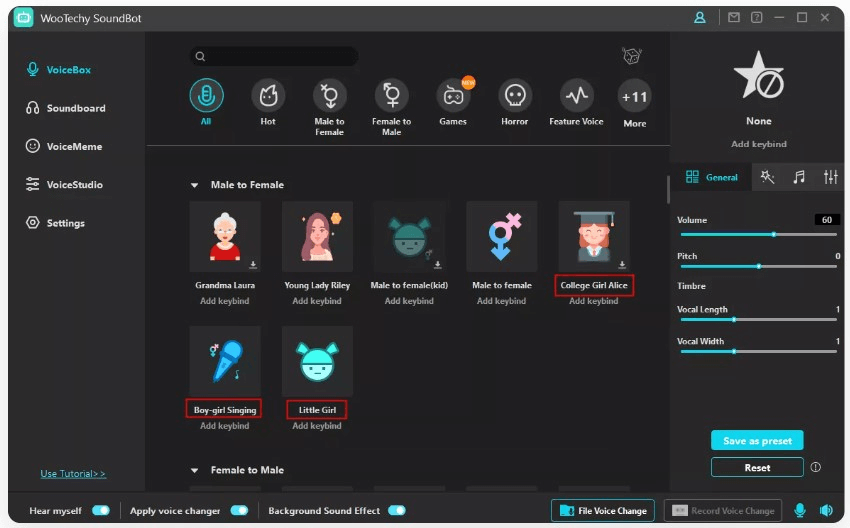 Step 2: Choose the Input and Output Devices
After launching the software, select both the output and input options.
Select the headphones as an output device from the output menu to listen through them.
Also, set your device's actual microphone as an input device.
A window will appear and confirm the configuration of input and output devices.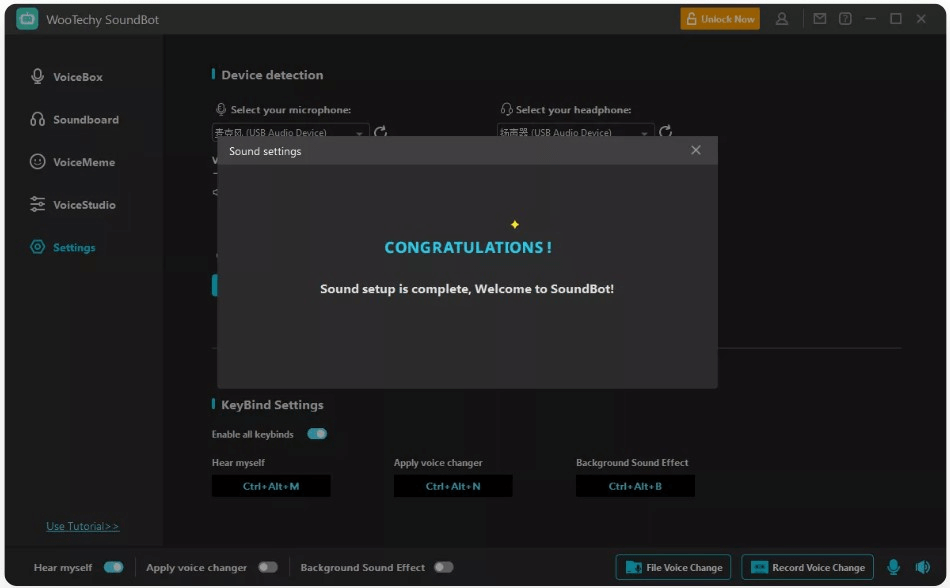 Step 3: Hear and Try the Voice-Changing Effects
Go to the VoiceBox tab and try out your voice in different filters. You can choose the College girl Alice's voice and speak into your mic. You hear your voice is successfully altered. Browse the hundreds of voice effects available to find your favorite ones and multiply the fun moments. You can select among the "Male to Female," "College Girl Alice," "Young Lady Riley," or other effects in the VoiceBox.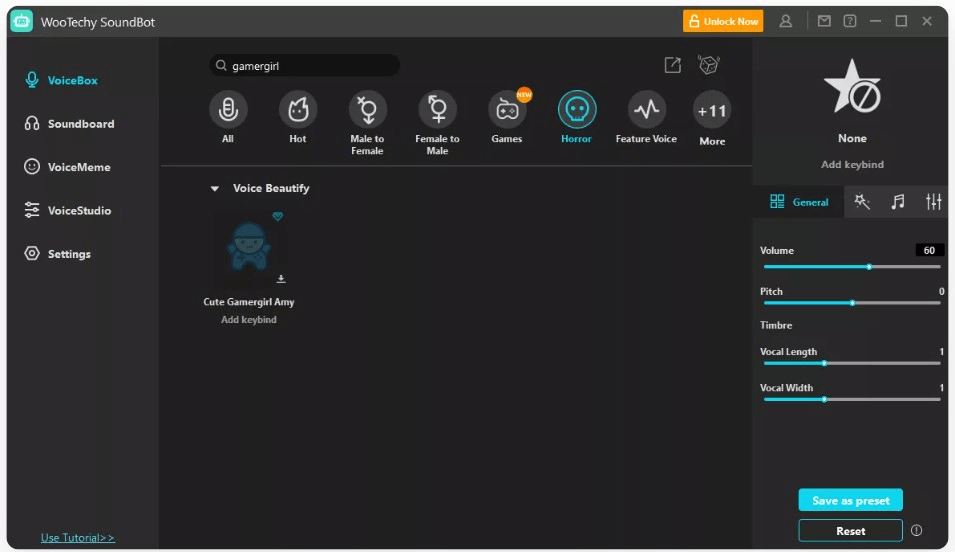 Step 4: Change Your Voice Across All Media Effortlessly
WooTechy SoundBot is a cross-platform software. You can use it to transform voice in PUBG, Fortnite, Discord, Skype, and much more.
Here's what you need to alter your sound in real-time on different platforms.
Open the SoundBot tool and go to the Voice Settings menu.
Choose the microphone (WDM) option under the Input Device menu. After that, you can simply adjust the in-program. You will hear the results immediately. Moreover, others will also hear your sonic modification at the same time.
Conclusion
If you are looking for a college girl voice changer, you're at the right spot. WooTechy SoundBot is the best voice-altering program to prank your friends and create fun moments. It is a great voice changer with a huge collection of fun voice effects. Feel free to connect SoundBot to multiple platforms, like Fortnite, Twitch, PUBG, Discord, and Skype, and enjoy voice changing in real time.
It's offering five free voices daily. Don't wait, and get it now!