Toys are often among the top sellers during the holiday season, and it's no secret that Elmo is the undisputed jungle king of the toy industry. What's the big deal about Elmo? Elmo's distinctive high-pitched voice, cheerful personality, and sweetness have made millions happy.
But what if you could bring that feel-good feeling into real life? That's what the Elmo voice changer is all about. This article shows you how to turn your voice into an AI Elmo voice, so you can talk like him and make everyone around you happy, just like he does!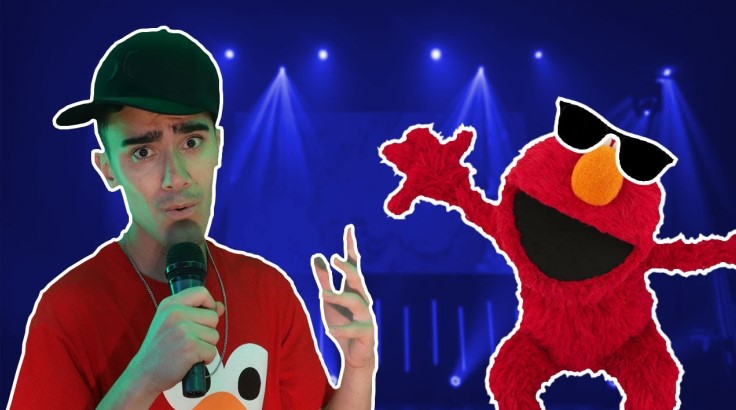 Part 1. Why Did Elmo Voice Get Fired?
Elmo is a principal character of Sesame Street, and many movies, TV shows, and video games have featured Elmo. Many people were curious about the person behind the famous Elmo voice.
One reasons that people like Elmo voice is that Elmo is a successful character, it acts to be really interesting and amazing, which brings people especially the child a lot of fun and joys. Another reason is that Elmo voice is pretty unique, attractive and magical. Many people would like to imitate its voice, but it's difficult.
Part 2. Who is the Current Voice of Elmo?
The fans of Sesame Street's Elmo felt betrayed by the news about Kevin Clash's resignation and the allegations against him, but they still loved their favorite red Muppet. With Ryan Dillon stepping in to fill the role, they continued to enjoy watching Sesame Street. Ryan Dillon has been doing a fantastic job playing Elmo ever since 2014.
Ryan Dillon got his most significant break when he appeared publicly as Elmo at the White House Easter Egg Roll. He became a nominee for Daytime Emmy Awards twice. In 2020, he won the "Outstanding Principal Performance in a Daytime Program" award for playing Elmo/Lefty the Salesman and Don Music.
Part 3. How to Change Your Voice to Sound Like Elmo's Voice?
Elmo's voice is high-pitched, squeaky, and just plain cute. You must change your voice to match his if you want to sound like him. But of course, it's hard to speak all day in a high-pitched voice; your throat may start hurting after a while. So what can you do?
Use an Elmo voice changer online: one click, and you're talking like the Sesame Street character! The following Elmo voice tools below can help you achieve the Elmo voice you wanted.
1

Clownfish Voice Changer

Clownfish Voice Changer has several features that make it easy to create and share your altered voice in real time. You can use this tool as an Elmo voice changer online, but you may have difficulty getting a precise result because of its limited sound effect and voice filter options.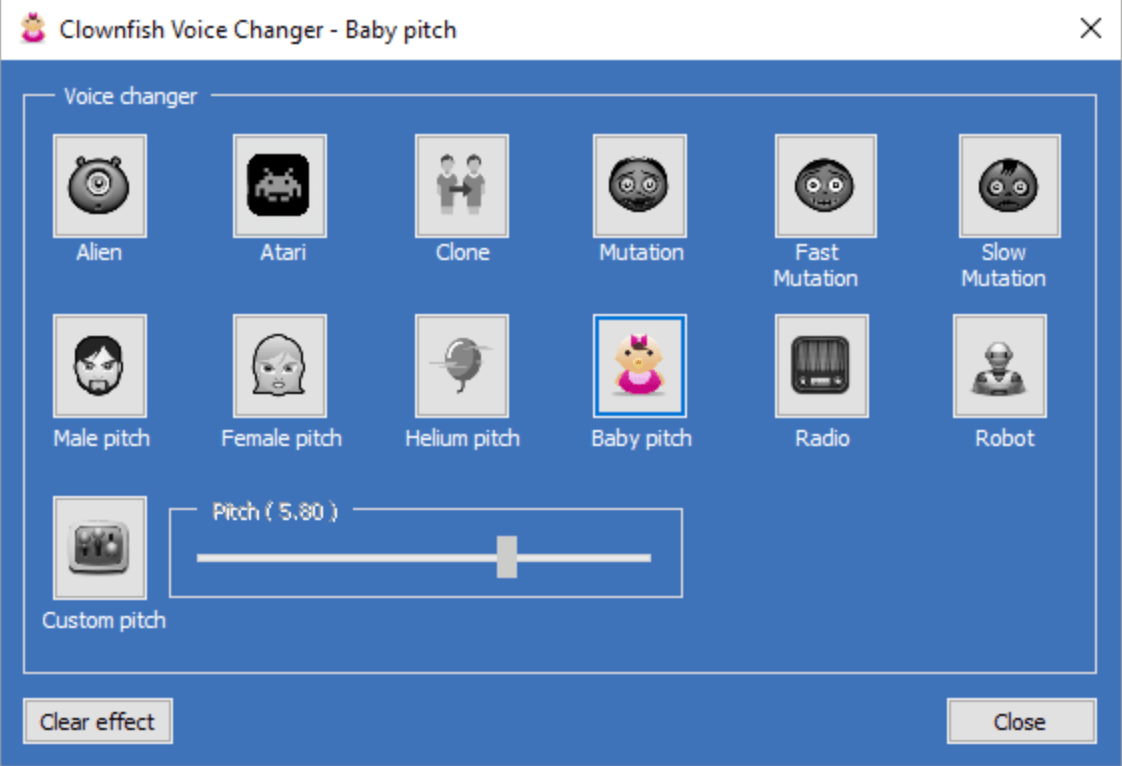 Pros
Free: This is a good program for beginners starting with voice-changing software.

User-friendly: It has a simple interface that makes it easy for anyone to use.

It works well with Windows operating systems.
Cons
Limited features for voice customization.

There are some bugs in this software that make it difficult to use.

It doesn't allow audio file voice changing.
2

MagicVox Voice Changer

MagicVox is another Elmo voice changer. It offers a simple, easy-to-use interface and allows you to change your voice pitch and add effects like echo or distortion. It also includes a built-in recording feature to record yourself speaking like Elmo and then share the recording with friends.

MagicVox allows users to create their own Elmo soundboard by adding any sound effect they want into a set of preset buttons.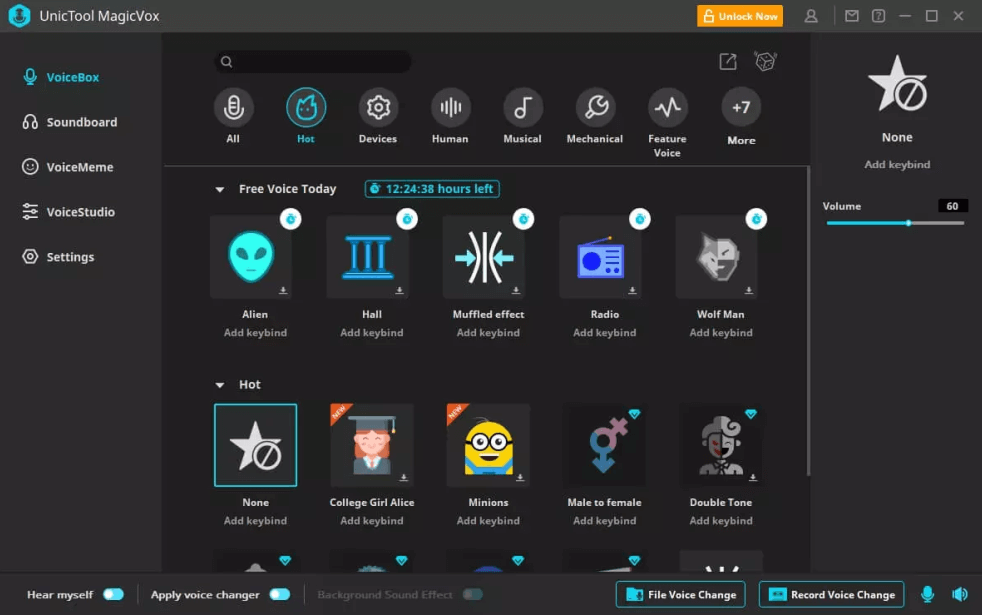 Pros
It comes with Voice filters and background sounds.

High Customization- you can adjust the preset voice filter to better match your voice, including Pitch, Timbre, and EQ.

300+ sound effects and 150+ popular voice emoticons.
Cons
The free version has limited features.

The app is complex and confusing to use. There are better choices for users who are new to soundboard apps.
3

WooTechy SoundBot – Highly Recommend

The WooTechy SoundBot is the best Elmo voice changer on the market. This high-quality unit has massive different settings for voice filters, memes, and recording for you to customize your sound. It also includes a built-in recording feature to record yourself speaking like Elmo and then share the recording with friends.

WooTechy SoundBot allows users to create their own Elmo soundboard by adding any sound effect they want into a set of preset buttons. Moreover, this tool offers several free AI voice effects for each user every day.
75.000.000+
Downloads
Soundbot's soundboard allows you to record and save your voice message with an Elmo voice filter.

It allows users to create their own Elmo voice soundboard by adding any sound effect they want into a set of preset buttons

It has an auto-tune feature that makes your voice sound like a Santa voice, Darth Vader voice, Minion voice and many more famous characters!

It also includes an equalizer tool that allows you to adjust the frequency levels individually to match your tastes better.
How to Use SoundBot to Change Your Voice Sound Like Elmo Voice?
Step 1 Download and install SoundBot on your computer.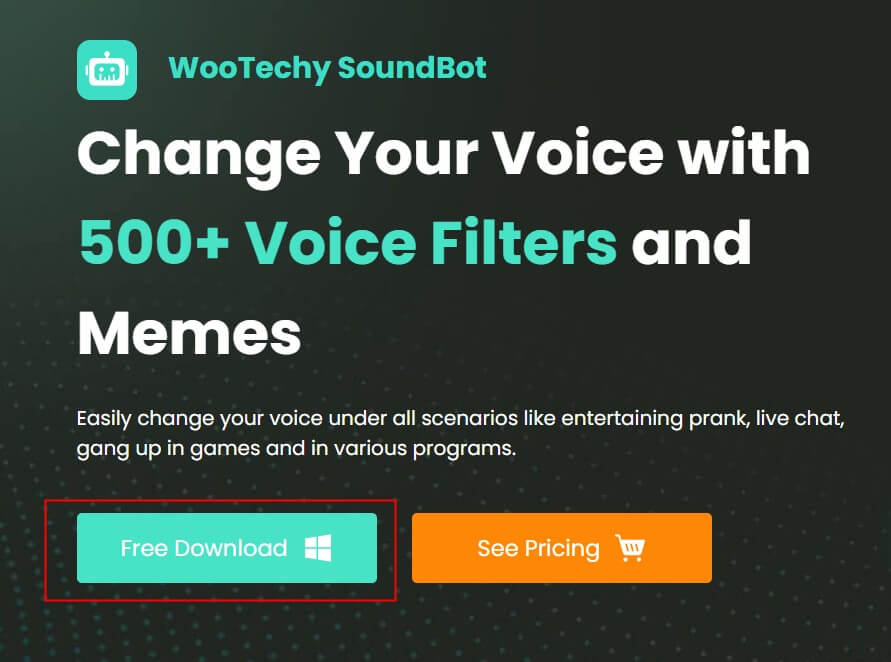 Step 2 Configure it by setting up your microphone and headphone as input and output devices, respectively.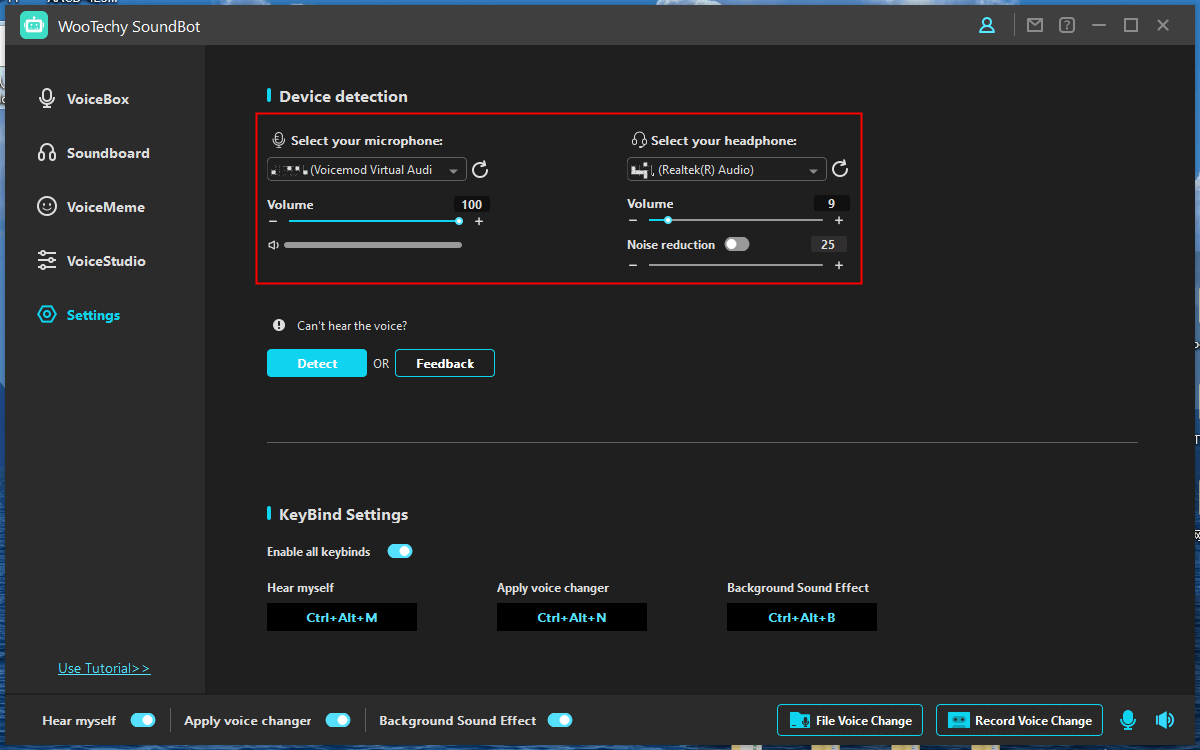 Step 3 Next, open Soundbot and go to the VoiceBox tab to search for Elmo's voice. Select the Elmo voice changer feature to speak like Elmo and make your friends smile effortlessly.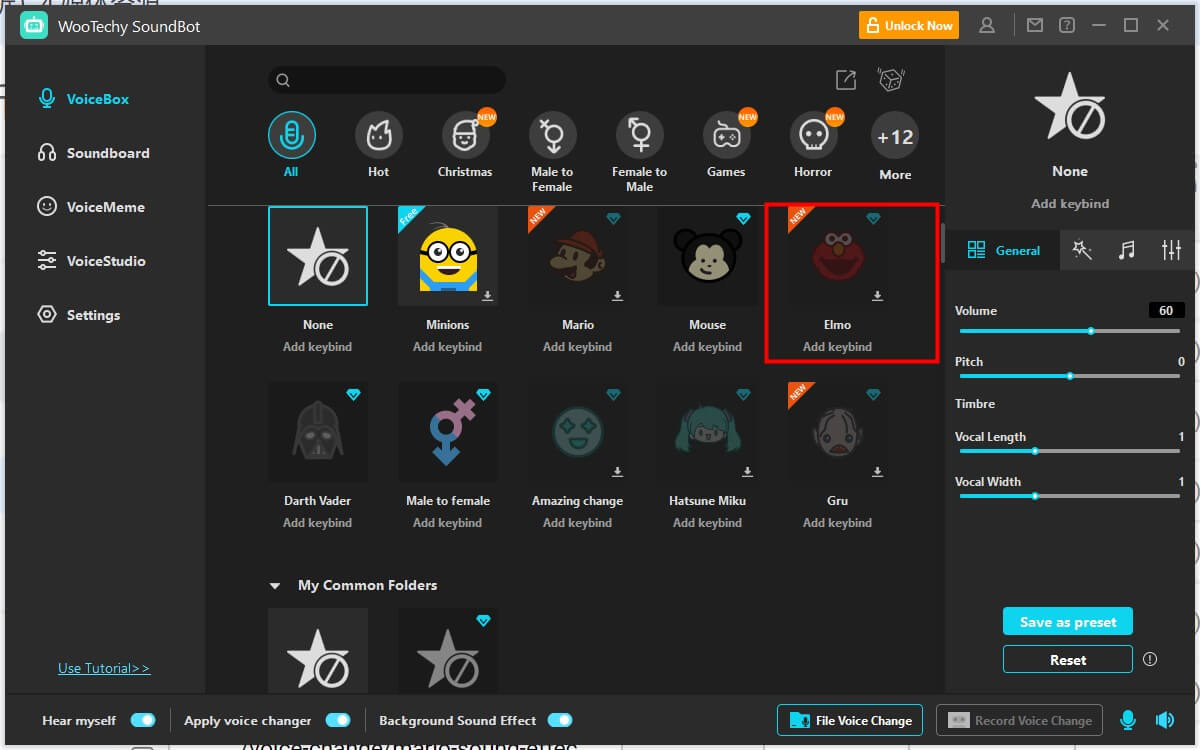 Pro Tip: You can also add and customize a Sesame Street theme with 500+ sound effects on the soundboard. Moreover, WooTechy SoundBot also supports file voice change and record voice change. You can also customize your voice record with SoundBot:
Note
You are allowed to customize your voice on SoundBot. Choose theVoiceStudio option on the left side.
Adjust the Reverb, Pitch settings until you get a satisfied voice, then you can have your personal voice record.