March 14, 2023, we're thrilled that OpenAI announced the release of GPT 4, the latest and most advanced version of their language model to date. There is a big leap forward in technology and algorithms, compared with GPT 3, according to Open AI.
ChatGPT-3 has already taken the world by storm with its unparalleled ability to generate human-like responses, how about the GPT 4? What's the different? And how to get ChatGPT-4 for free now. They are many people what are asking this. Well, no more words, let's find out more.
Part 1: ChatGPT 3 VS ChatGPT 4, What's New in ChatGPT 4?
"GPT-4 is more reliable, creative, and able to handle much more nuanced instructions than GPT-3.5." According to the OpenAI. Some of the improvement are included as following.
1.Mixed image and text input
One of the great improvement is that GPT 4 can understand the natural language, programming code or others by identifying the image and text input. To some extent, it is a little like "Search by Image" in Google. You have a sample here. Someone uploaded this image and what's amazing is that ChatGPT works well to identify what it is and what funny is.
ChatGpt 3 is text to text, and ChatGPT 4 is more like to text to text, image, audio and video. I'm not talking about how well it has done. It has been a great leap for this.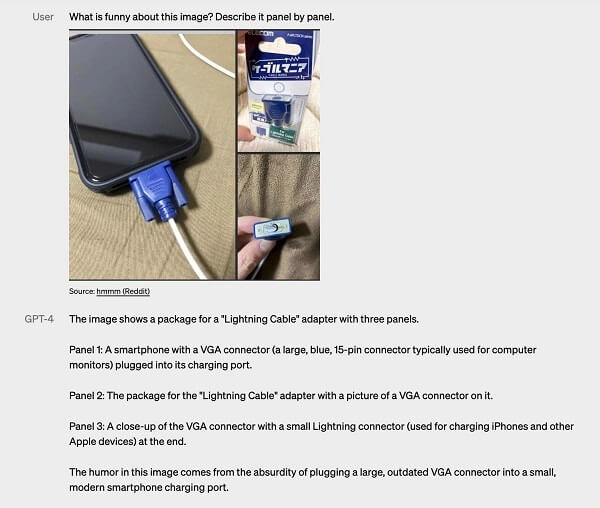 2.More Creative and more intelligent than before
Write a movie script, compose, generate actors, produce the movie, write code....Yeah, ChatGPT 4 is more creative than before. One of the users asked ChatGPT-4 to make a JavaScript library capable of interpolating values through different methods, it did a good job, didn't it?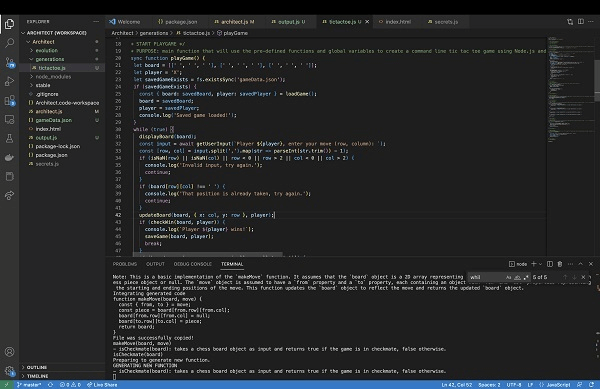 3.Handle Over 25000 Words
"Text too long to respond." "Incomplete response." As we all know, we can find them in ChatGPT 3 as it can't read long prompts. But in ChatGPT 4, it is limited to about 8,000 tokens, or about 25,000 words.
Part 2: Limitations of ChatGPT 4
Despite of significant advances, ChatGPT has the some similar limitations as the same as the previous ChatGPT 3. There is "still a lot of work to be done" in GPT-4, OpenAI acknowledges, as it continues to introduce biases or reinforce those that already present. We have admit that, except for AI, we also have a long way to go in the fight against discrimination and prejudice. Aso, the response speed of GPT4 is even slower than GPT3.
Part 3: How to Get ChatGPT 4 Now?
Many people are concerned about whether it is available as a free version. Unluckily, GPT-4 model is only available for ChatGPT plus paid subscription now. For generating text freely, you have to "Upgrade Plan" and pay $20 per month. It may be charge free in the future like GPT 3. Let's wait and see.
Part 4: Other Excellent AI Applications
At the same time, a number of excellent AI software has recently emerged. Here we mention a few brief examples.
4.1 AI voice Changer:
For example, Wootechy SoundBot is all-in-one audio recording and editing software that enables users to record high-quality audio, apply various effects, and edit their recordings effortlessly. This software is designed for individuals and professionals who want to create podcasts, voiceovers, or any other audio content. Some of the features as following:
1

AI Voice Changing:

Change the voice with 125+ Various AI Voice Filters in Real-Time, to sound like a robot, a man, a woman, or any other character. Also, with 400+ Voice Effects and 150+ Voice Memes.
2

Audio Editing:

Edit the audio recordings with ease including the editing tools such as cut, copy, paste, delete, and more. Users can also apply various effects, such as echo, reverb, and pitch shift, to their recordings.
3

Audio Recording:

High-quality audio from the microphone or any other input device. It supports various audio formats, including MP3, WAV, and FLAC.
4

Noise Reduction:

Advanced noise reduction technology that allows users to remove unwanted background noise from their recordings.
5

Audio Mixing:

Mix multiple audio files into one. Users can adjust the volume and panning of each track to create a perfect mix.

Overall, SoundBot is an excellent AI voice processor. It worth to have a try because Its range of voice and effects, ease of use. It's funny.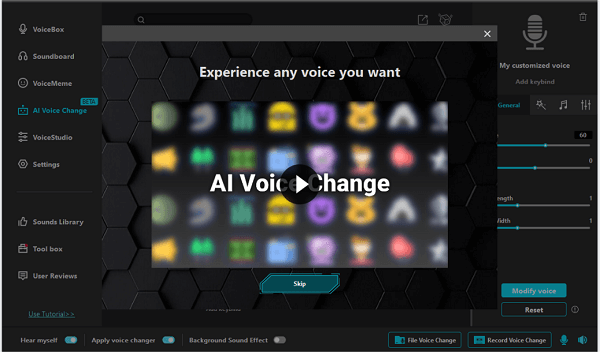 4.2 AI Image:
There are many AI image generator can be chosen such as DeepAI, HOTPOT, DALL-E 2. We take DeepAI as a sample.
Deelai is an image generator that allows users to create stunning and professional-looking graphics with ease. It is a powerful tool that simplifies the image creation process and offers a range of features to help users create unique and engaging images. Some of the advantages are as following:
Easy of use: Simply enter your prompts and it will generate the related picture.

Extensive library: There are thousands of pre-made graphics, including icons, illustrations, and photographs, to create their designs.

Flexibility: Customization options allow users to tailor their designs to their specific needs such as change colors, fonts, and layouts to create a unique look that suits their brand or project.

Collaboration features: Allowing teams to work together on image creation projects.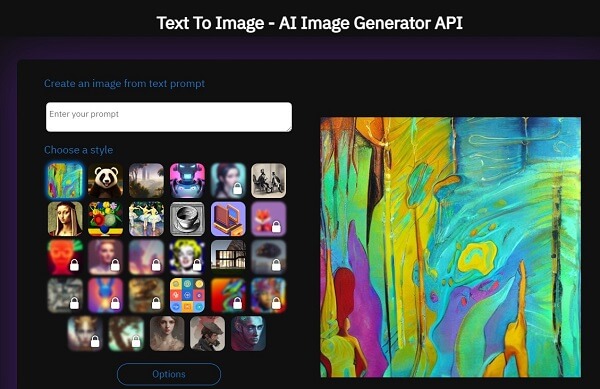 Part 5: Frequent Question about ChatGPT
1

How to Fix ChatGPT error code 1020?

Error Code 1020 occurs when your IP Address is blocked and this website or application may not working on your area. For this, the simplest way is enable an available VPN.
2

How o Fix ChatGPT network error on long responses?

The network error pop up that many users are met with is result from many reasons. One of the main reason is the high traffic or the serve issue. Try to avoid high-traffic times. And usually it can be solved by refreshing.
3

Where is ChatGPT getting its information from?

It runs on Generative Pre-trained Transformer (GPT) and trained by a tremendous amount of online content, including websites, books, news articles, and more. This is the data resource.
4

Does ChatGPT Write Essays?

Yes, it can write the essays in most of the topic as it is trained on a vast a mount of the data. However, it has no ability to write a high-quality and well-researched essays. Also, we do not recommend it.
5

Is it possible to detect AI generated text?

It is possible. Some tools can detect it such as GPTKit, AI content detector and so on. Also, most of long text generated by AI is lack of coherence in between.
Final words
The release of GPT 4 made a great improvement. And there are also many excellent AI tools such as Wootechy SoundBot, DeepAi and so on. What the future holds for AI? Let's wait and see.