If you are an iPhone device lover, you must know an excellent voice assistant – Siri. You can order your Siri assistant to do various operations on the device, which save a huge convenience and effort for you.
Recently, a great number of people think Siri voice sound so special that they would like to imitate her voice. Siri voice can be divided into male and female voice, which is official and formal. It's not easy to imitate Siri voice. So how can a normal person change his voice sound like Siri?
In this article, we can tell out the answers. With a nice Siri voice changer, you can change one's voice to Siri.  Let's move on and see what it is!
Part 1. How Do You Change Siri's Voice?
If you have an iPhone, you know that Siri is the virtual assistant that's there to help you with all sorts of tasks, however, the default voice can sometimes be monotonous and uninteresting. Luckily, changing the voice of Siri on your iPhone can be done in just a few simple steps:
First, launch the Settings app on your device and scroll down to Siri & Search.
Then select Siri Voice and choose a new voice from the list presented.
Unfortunately, it is currently not yet possible to change Siri' voice on computers, but who knows what advancements may come in the future!
There are a few great tools out there that can help you do just that, but the best one by far is WooTechy SoundBot, which has been designed specifically to help you change your voice into a high-quality imitation of the iconic virtual assistant, as well as countless other characters.
Part 2. What Is the Best Siri Voice Changer to Change Your Voice Like Siri?
Looking for a way to change your voice into the familiar, iconic sound of Siri?
There are many options out there, but which one is best?
Based on research and user feedback, the three top choices for the best Siri voice changers are WooTechy SoundBot, AV Voice Changer Software Diamond, and Fake Voice.
Each of these software programs come with their own pros and cons, but all are great for creating a realistic impersonation of Apple's virtual assistant.
It's an easy-to-use program that will let you transform your existing vocal sound into something more robotic and synthetic, like what you hear from Apple's virtual assistant.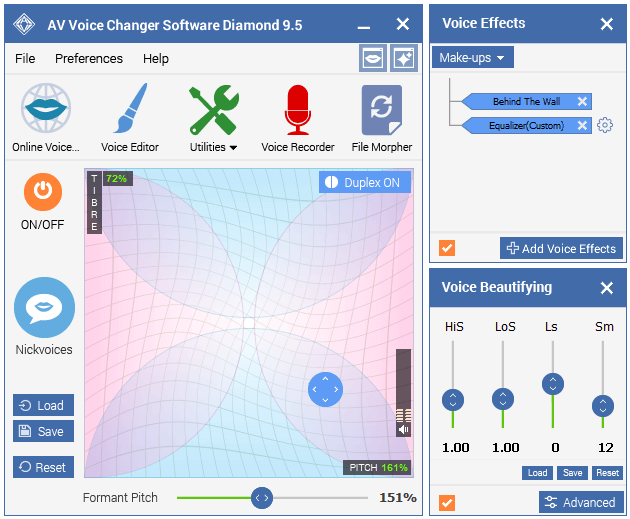 This software features the ability to adjust pitches and timbers so you can shape your style while maintaining a natural-sounding tone.
cons:
Unfortunately, the biggest problem with this voice changer is the price tag.

At nearly $100 ($99.95), we found this option to be much too expensive when compared to other programs.
2. Fake Voice
Fake Voice is one of the most popular Siri voice changers on the market, allowing you to customize your voice using presets designed to mimic beloved characters like Darth Vader and Siri herself.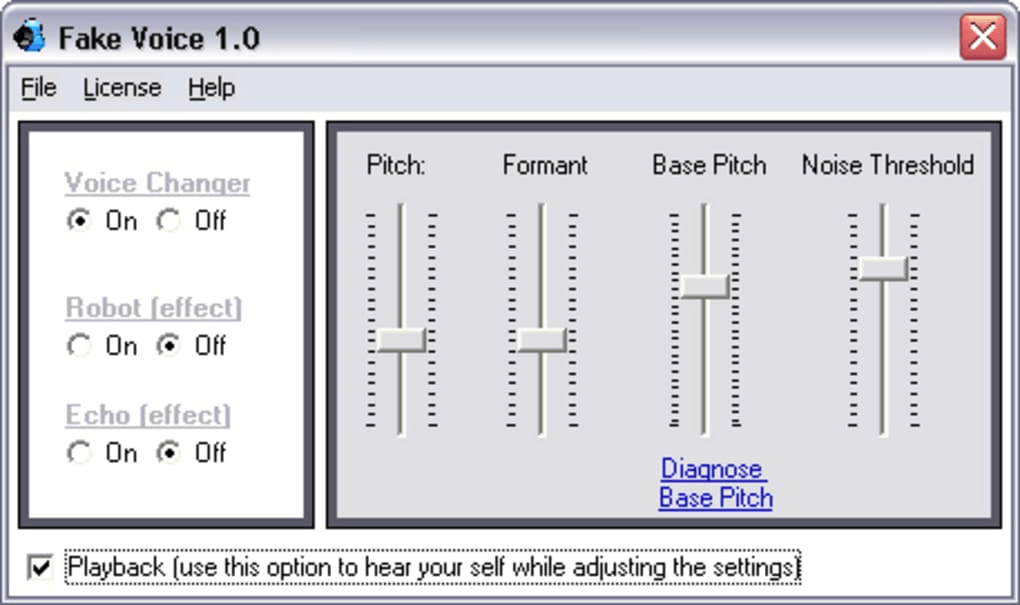 You can even save the recording on disk, or send it over the web within seconds. Additionally, Fake Voice has a few user-friendly tools such as equalizer and real-time effects, which make it easy to manipulate your voice in a variety of ways.
cons:
The sound quality may be somewhat poor, whereas if streamed over a wireless connection, Fake Voice can become quite laggy.

Inconsistent audio quality is a glaring flaw for this Siri voice changer.
3. WooTechy SoundBot
If you've ever wanted to change your voice to sound like the popular virtual assistant Siri, WooTechy SoundBot is the perfect solution.
This cutting-edge technology not only allows you to transform your sound into a robotic-sounding one, but it also has other helpful features such as noise cancellation and the ability to control your vocal range.
It comes with a user-friendly interface that makes it easy for everyone at all levels of experience to adjust their speech and make their conversation more engaging and professional, providing basic tools for beginners and enabling access to advanced adjustment options for experienced users as well.
Shining Features of WooTechy SoundBot:
75.000.000+
Downloads
500+ Voice Filers: Aside from Siri voice, you can also change you voice to other voice effects, such as Minion voice, Santa voice, cartoon characters voice and so on.

Real-Time: Users can record his or her original voice and change the voice to the preferred voice effects in real time without any delay.

Free Voice Effects: SoundBot offers several great voice effects for free. Each user has the chance to use SoundBot for 100% free.

Easy to Use: Only a few clicks are needed, you can enjoy this wonderful voice changer.
How Do You Use the WooTechy SoundBot Siri Voice Changer?
Step 1 Download the software from the official website. Launch the application on your computer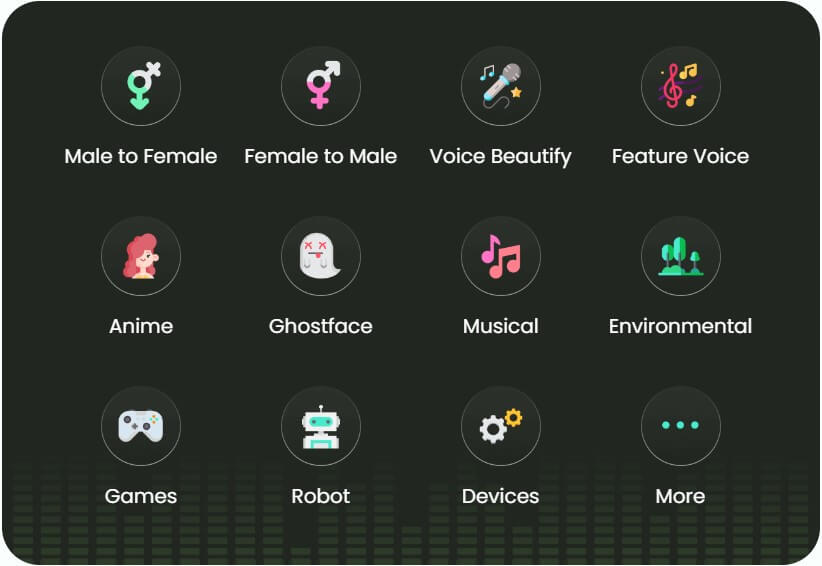 Step 2 Adjust your input and output device, put the Headphone as the output device, Microphone as the input device. And make a test to make sure both them can work well.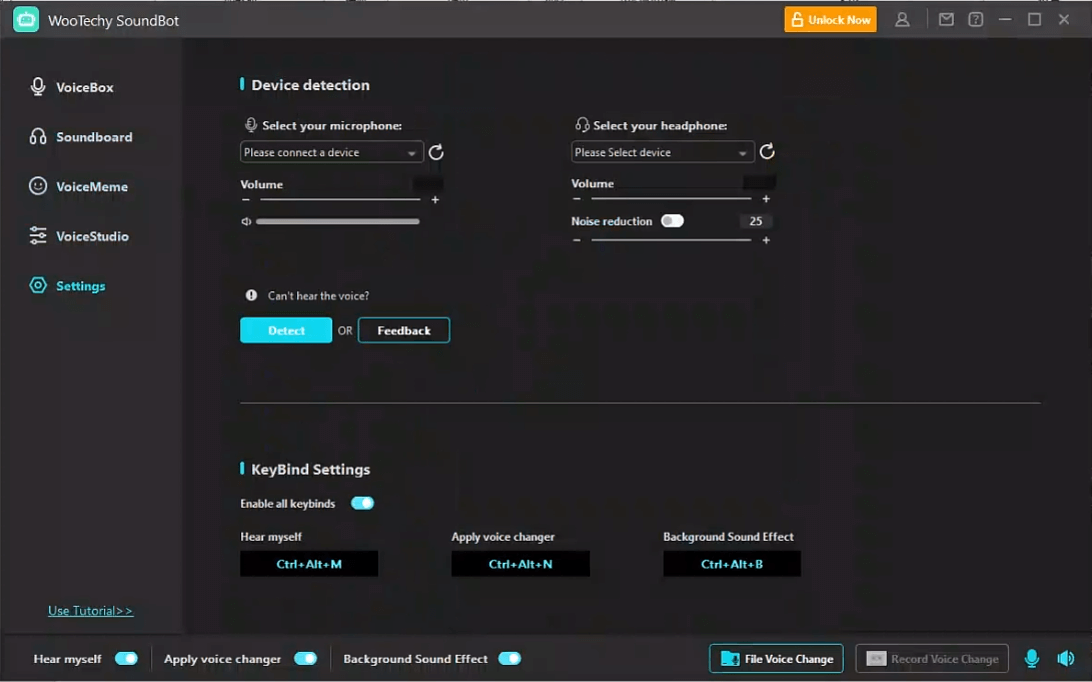 Step 3 Select Siri Voice from the VoiceBox menu, adjusting pitch, speed, or any other setting according to your needs.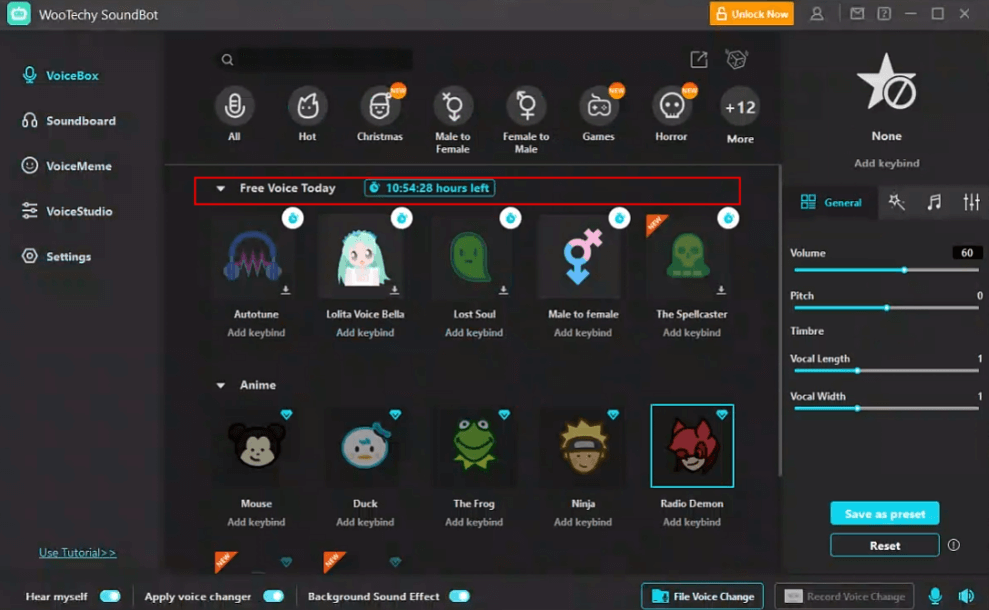 Step 4 From the VoiceMeme menu, you can also select lots of funny voice meme to decorate your voice record.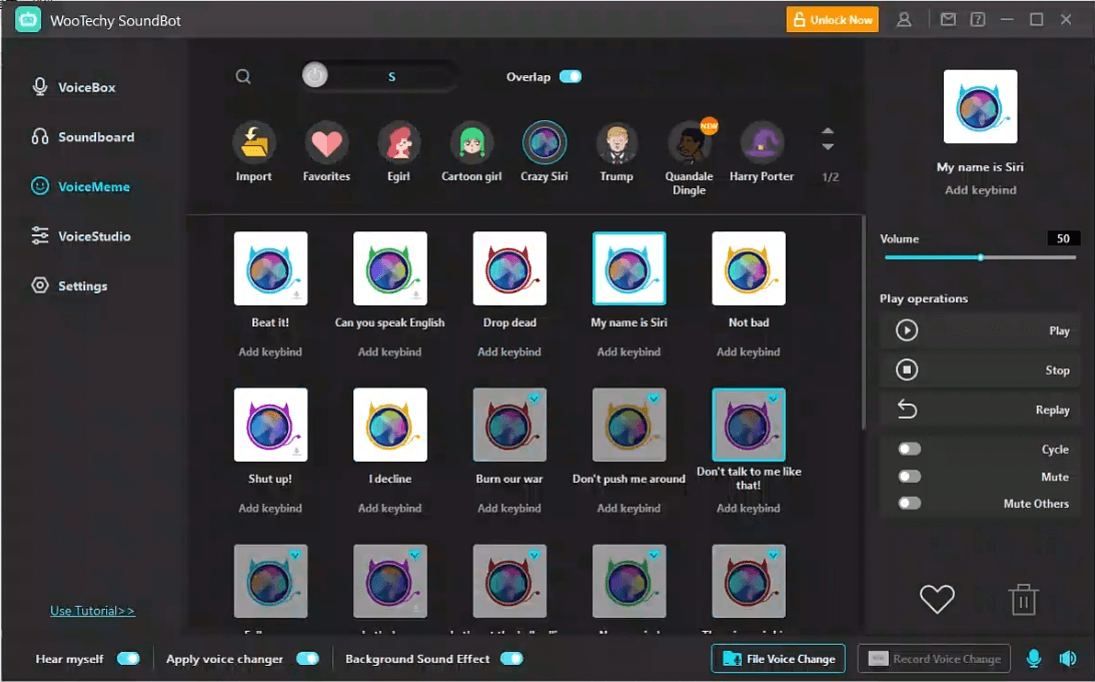 As soon as you are ready, press the record button to begin capturing your custom audio snippets. Once finished recording press the "stop" button and save results in the desired format (MP3/WAV etc.)
Conclusion
If you want to change your voice like Siri or change Siri's voice to Darth Vader, then WooTechy SoundBot is definitely worth checking out!
Not only does it offer an accurate imitation of iconic characters, but also provides many other useful features, such as adjustable settings, multiple language support, and an intuitive drag-and-drop editor - making it ideal for creating custom audio snippets with minimal effort required from users.
Don't wait - try out WooTechy Soundbot today!