Have you ever tried or heard grandma laura's voice? Female voice changing is pretty common nowadays. That gentle stuttering old grandma laura's voice can add a flavor of excitement to any verbal communication.
If you're a gamer or memer, then using a quality Male to Female voice changer can be really fun. Have you tried it before?
Multiple Male-to-Female voice changer tools are available online, allowing you to change your voice in real time and for pre-recorded media. However, choosing a versatile tool can enhance your fun moments with friends.
This blog post is a short guide on using real-time MTF voice changing software. Let's delve into it;
Part 1. Is It Possible to Change My Voice to Female Characters?
Yes, it's pretty easy to convert a male voice to a female character or vice versa. The main thing lies in how you convert and the quality of conversion. Plenty of tools available in the market offer conversions, but the results are usually robotic or unnatural.
In addition, changing voice shouldn't alone serve the purpose. Most of the time, we need to add multiple filters and effects to make them more engaging. On top of that, converted-voice utilization with streaming and conversation platforms is vital.
A quality voice changer has all these features!
Part 2. Can I Make My Voice Sound Like Grandma?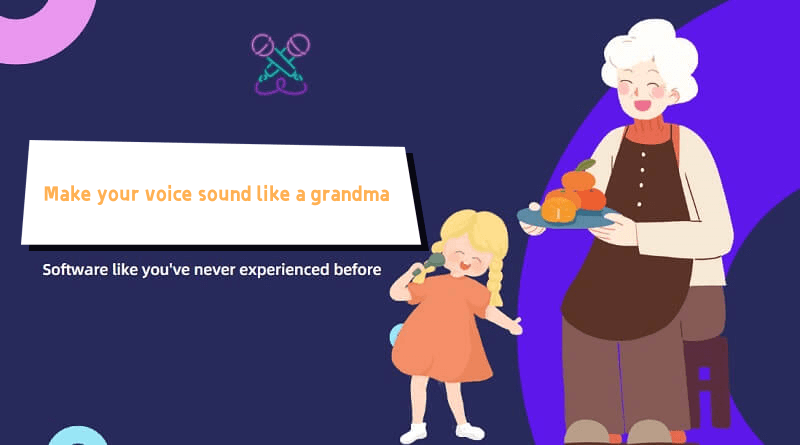 People usually ask how to get a Grandma Laura sound effect when playing games or in a chat box. Yes, you can seamlessly change your voice to the famous Grandma Laura voice using real-time MTF voice changing software.
As with the growing popularity of PUBG, Second Life, and other such games, people have used a variety of ways to prank others or hide their identities. Above all, the grandma voice changer effect gives the most realistic vibe while creating fun. A Male to Female voice changer can be a go-to option to achieve this Grandma sound effect.
Part 3. How Can I Change My Voice To Grandma Laura Voice?
If you want to change your male voice to female, Wootechy SoundBot can be your best partner for doing this instantly. Let's discover what this real-time MTF voice changing software holds for you!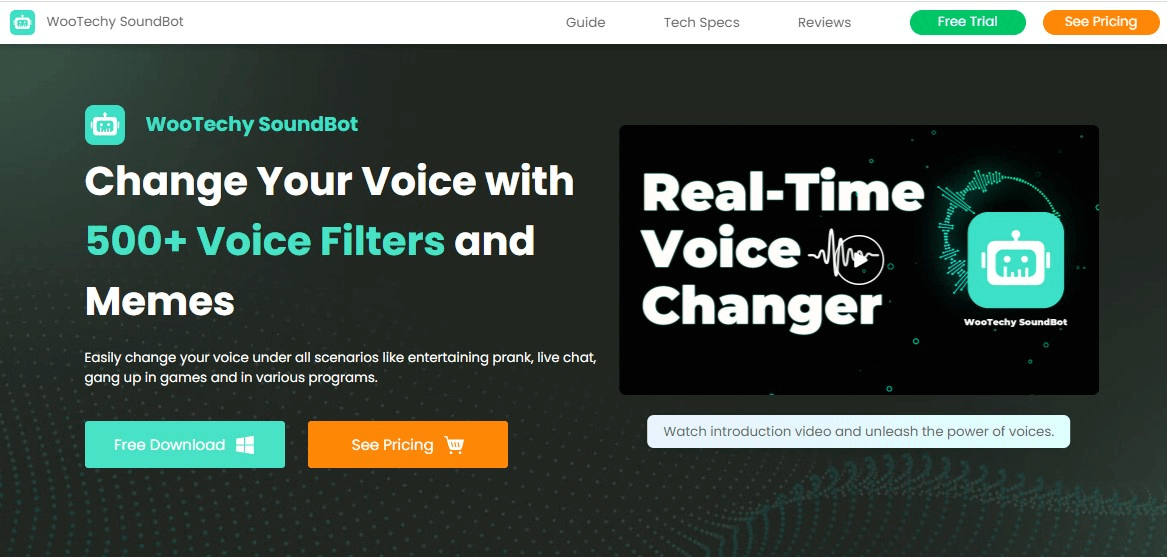 Key Features of SoundBot
75.000.000+
Downloads
Extensive library of 500+ voice filters, sound effects, & meme voices, including different female voices, for instance, Male to Female, college girl Alice, young lady, grandma Laura, etc

Real-time conversions without robotic or unnatural feel

Regularly update the library to keep on adding trendy voice filters and sound effects.

With seamless integration, change your voice to female directly in your games and other apps such as Discord, Fortnite, Xbox, and more.

Premium customer support to entertain all your needs.
Steps to get Grandma Laura Voice
Here's how you can change your male voice to female by following these simple steps in WooTechy SoundBot.
Step 1 Download and Install WooTechy SoundBot
Visit WooTechy SoundBot's official website and start downloading the application. It's free to download and won't take more than a couple of minutes after hitting the 'Free Download' button.
Step 2 Install it into your Windows Computer
After downloading, simply install it on your window PC. Don't worry; it's lightweight and works with every version of Windows OS.
Step 3 Select the Input Device
Go to Settings from the left menu bar of the software window. Now, select the microphone as your input device. It might be selected by default if it's already done; no need to change it.
Step 4 Choose the Output Device
From the same screen, select headphones as your output device. Once you're done with both of these selections, a Congratulations pop-up will appear on your screen.
Step 5 Hear and Try the Voice-Changing Effects
Now, head over to the Voicebox tab from the left menu bar. You can either scroll throw all the voices or simply search "Grandma Laura Voice." That's it; now you can use it where ever you want.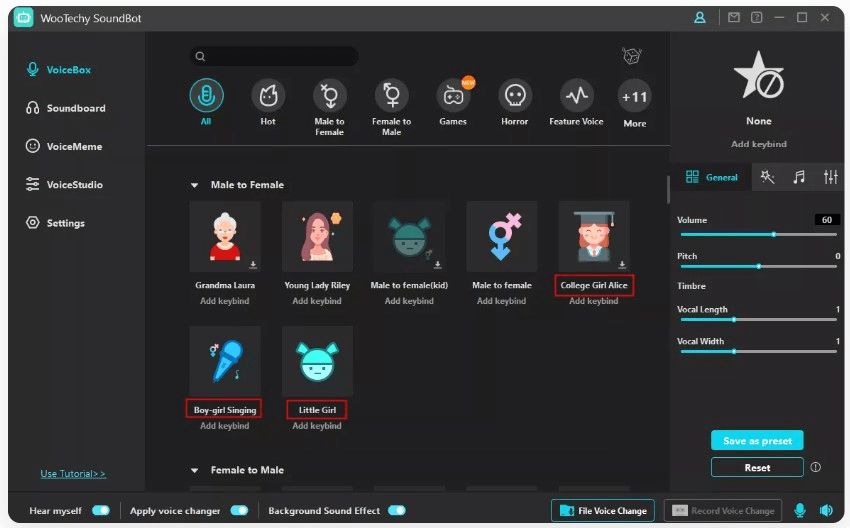 Step 6 Change Your Voice Across All Media Effortlessly
It's an all-in-one package to switch your voice to Grandma Laura's voice in Zoom, Twitch, League Legends, PUBG, Fortnite, Discord, Skype, and tons of other platforms.
Here's how you can generate Grandma Laura's voice on different platforms.
Launch the SoundBot application on your Window computer.
Turn on the SoundBot toggle at the bottom of the window.
Now, download and launch the required platform— where you want to use the voice changer.
Go to the Voice setting of the platform and select virtual microphone as an input device.
That's it; now, choose any filter from the SoundBot application, and it will be audible to all your audience right away. You can also turn on the 'Hear Yourself' toggle from the bottom of the SoundBot to test your voice before streaming in front of your audience.
Note
You can also import local audio to apply any filters or effects on them.
Conclusion
Are you excited to use the Grandma Laura voice to entertain your pals? WooTechy SoundBot is the best Grandma Laura voice changer you can use on your Windows computer. Feel free to customize and tailor your voice with multiple astonishing sound effects like never before. Don't hesitate and try this incredible tool without delay!
Try it free Now!