If you're in a business dealing with customers over the phone, you want to please them to seal the deal or to have a higher rate. The good news is that a voice changer can help! Voice changers are used by businesses and individuals alike because they can transform one's voice into something pleasant and professional-sounding.
With the help of voice changer tools, you can now change your voice to win over customers or improve your pranking skills with your friends. This article will teach you about Magic Call Voice Changer app and its best alternative.
Part 1. Is There Any App to Change Voice During Call?
Yes, that is Magic Call Voice Changer.
It is an app that lets you modify your voice during calls. It can capture audio and distribute it via email or social media platforms such as Discord or Gaming Trolling with other users. This app offers numerous effects, and you can even modify the gender and age of your voice using this software.
It is a game changer, whatever the scenario, whether it is for something serious like work or pranking your friends and loved ones to the content of your heart.
Part 2. Is Magic Call Free to Use?
No, Magic Call voice changer is not free to use, you have to pay for a fuller experience of most features of this tool. You can choose from weekly, monthly, or quarterly subscriptions. The subscription price starts at $1.99 per week. With this plan, users can have 100 calling credits. If it's
You can use the phone credits to pay for calls, just as coins in a traditional payphone. Your subscription will continue unless you cancel it before the end of your current billing cycle at least 24 hours before the end of the current period.
Part 3. How to Use Magic Call Voice Changer?
If you are a newbie user, you should pay more attention to the steps since it's a little complex.
Step 1: Download and install the Magic Call voice changer app. You can download it on your computer.

Step 2: Register your contact number.
Step 3: Select your preferred voice. You can choose either Female, Jarvis, Grandpa, Kid, etc.
Step 4: Choose the contact, dial the number, and call through the Magic Call voice changer app.
Step 5: If you want to disguise your voice during a call, ensure the effect is on before you begin speaking. You can switch it off if needed.
Part 4. Cons of Magic Call Voice Changer
Cons
Not provide any free voice filter for new users.

Some users complain this app doesn't load properly and need to cost much time.

Complex steps to use the tool, which is not a real-time voice changer.

Though it can work for voice changer, it still has several negative comments about the suck use experience from users.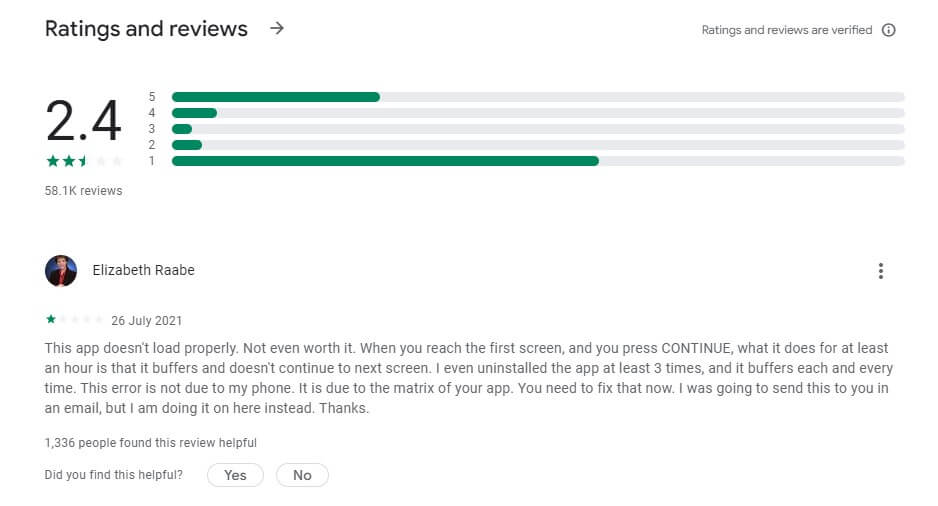 Part 5. Is There a Better Alternative to Magic Voice Changer?
Yes, there is. WooTechy SoundBot is the best alternative to Magic Call Voice changer app. WooTechy SoundBot is a voice changer that can change your voice into different characters. You can even record your voice and modify it in real time.
This tool has many exciting features that stand out from voice-changing tools better than the Magic Call voice changer. SoundBot also comes with an autotune feature, making it easier for users to get professional results every time they use it.
75.000.000+
Downloads
It has smooth performance, no bugs, and no glitches, which makes it better than the Magic Call voice changer app.

Over 500+ voice filter available, you can choose change your voice to a Santa voice, Minion voice, Christmas elf voice and so on.

It is important to note that the SoundBot is 100% secured, and transactions are protected.

Possible with creating videos and making voiceovers, not just calls.

User-friendly interface to make you have a great experience.
How to Use SoundBot to Change Your Voice:
Step 1 Download and Launch WooTechy SoundBot
Download, install and open SoundBot. Please follow the setup instructions if you use it for the first time.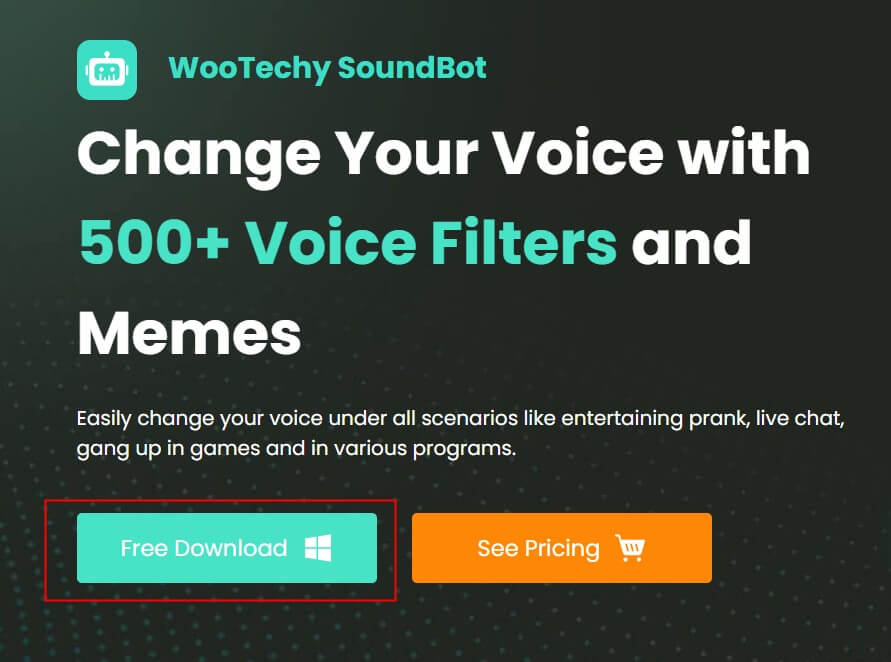 Step 2 Choose the Output and Input Device
Select the output and input to use the voice changer. Assign your Headphones as the output device. Assign your real microphone as the input device. After you set the input and output correctly, a pop-up will tell you the sound setup is complete.