Male to female voice changer software can be a great source of fun. The fun in pranking your friends or making a funny video increases tenfolds when you use male to female voice changer software. These can also help you disguise your voice during phone calls and live streams.
The internet contains many voice changer software that can transform your voice in real-time or be used on prerecorded videos.
Let's discuss male-to-female voice changer software and the popular female character voices you can transform your voice into.
Part 1. Can I Make My Voice Sound Like Female?
With so many voice changer options, you can easily make your voice sound like a female. In fact, with the latest technology, you can change your voice into multiple female voices with different accents.
You can use a female voice filter for gaming, streaming, singing, pranking, etc.
Part 2. 8 Popular Female Characters Voices
The best thing about male to female voice changer software is that they don't limit you to just one female voice. In fact, you're given a variety of options to experiment with.
Following are some popular female characters' voices WooTechy SoundBot that you can use to alter your voice on different platforms.
Male to female(kid)
If you're looking for a voice filter that will make you sound like a girl child, the male-to-female (kid) filter will increase the pitch of your voice.
Male to female
A regular male to female voice changer filter will increase the pitch of your voice only to the point that you don't sound childish. The filter sounds so natural that no one will suspect any voice transformation.
This filter is great if you want a natural female voice for voiceovers.
College Girl Alice
If you're looking to mimic a college girl's voice, the college girl Alice filter can be used to trick people into thinking you're a girl.
Grandma Laura
The Grandma Laura filter is great if you want to mess with online gaming players. Imagine how astounded players will be when they hear an old woman playing PUBG.
Young Lady Riley
The Young Lady Riley filter is an alternative to College Girl Alice. It really depends on which one you think sounds better for your desired purpose.
Body-girl Singing
If your main goal is to find a filter that lets you sing in a female voice, the Body-girl Singing filter is perfect. It is different from other filters and has a less conversational tone than the others. It makes singing all the more fun.
Little Girl
Like the male-to-female (kid) filter, the Little Girl voice filter also increases your pitch by a few notches.
Baby
This is one of the hilarious voice filters you can use to trick someone. You'll have everyone laughing in no time.
Part 3. How Can I Change My Voice To Female?
You can use the many available voice changer software to change your voice into a female's. Soundbot by WooTechy is a well-reviewed voice changer software with over 100 real-time voice filters and more than 150 voice memes.
The software is easy to use compared to other voice changer options and comes with three affordable pricing plans. Users have also reviewed their customer service to be excellent.
Here are step-by-step instructions to help you change your voice from male to female using WooTechy Soundbot.
Step 1: Download WooTechy SoundBot
Features of SoundBot
75.000.000+
Downloads
SoundBot has the VoiceBox feature, which includes 125+ voice filters and constantly updating voices.

From male to female, robotic, anime, ghost, famous character voices and musical voices, you can change your voice using them, and that also in real-time!

SoundBot voice changer can be used for different scenarios like entertaining prank, live video, real-time communication, voiceover, sound cutomization, gang up in games and more.

You can use SoundBot in various platforms or games such as Discord, Zoom, Steam, OBS, Roblox, PUBG, Valorant, etc.

The Soundboard feature in SoundBot allows you to add 400+ various sound effects to your voice as well.
Download the WooTechy SoundBot software setup file from their website and install it on your computer. The software will give you setup instructions to follow.
Step 2: Input and Output Selection
Once installed, open the software and choose the input and output devices you want the software to use. Choose headphones as the output device and your microphone as the input device.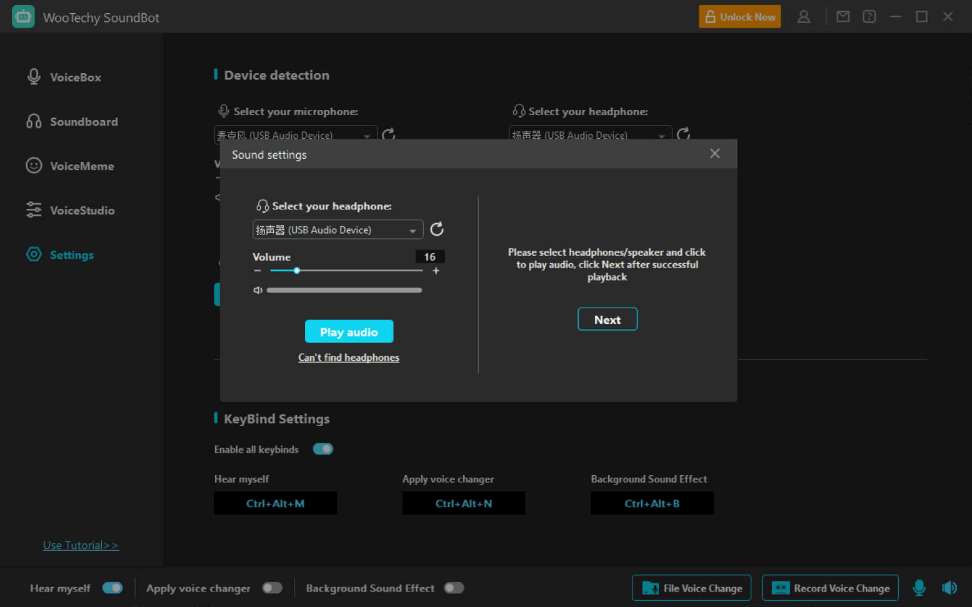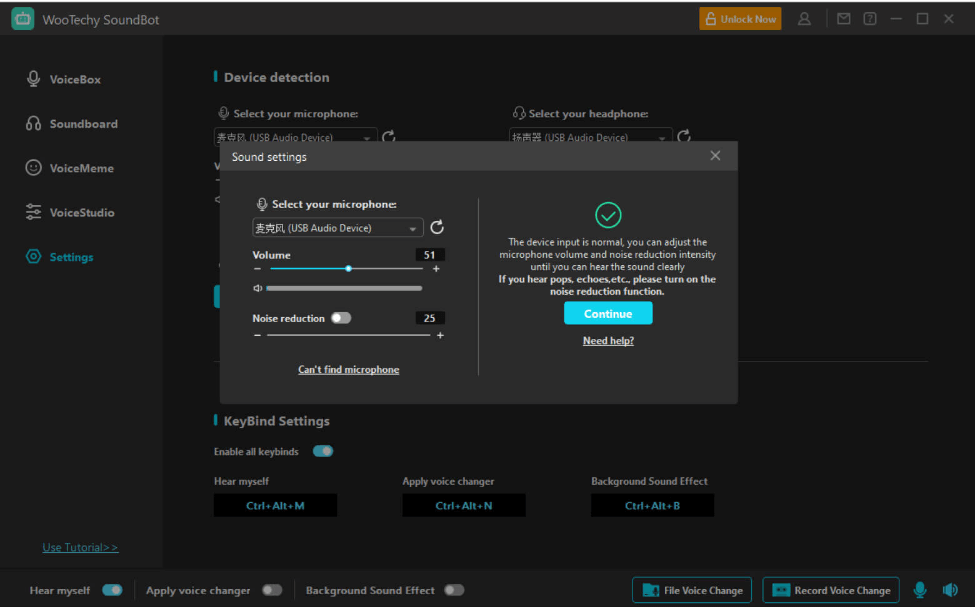 After you're done with the setup, you'll be notified of the completion through a pop-up message.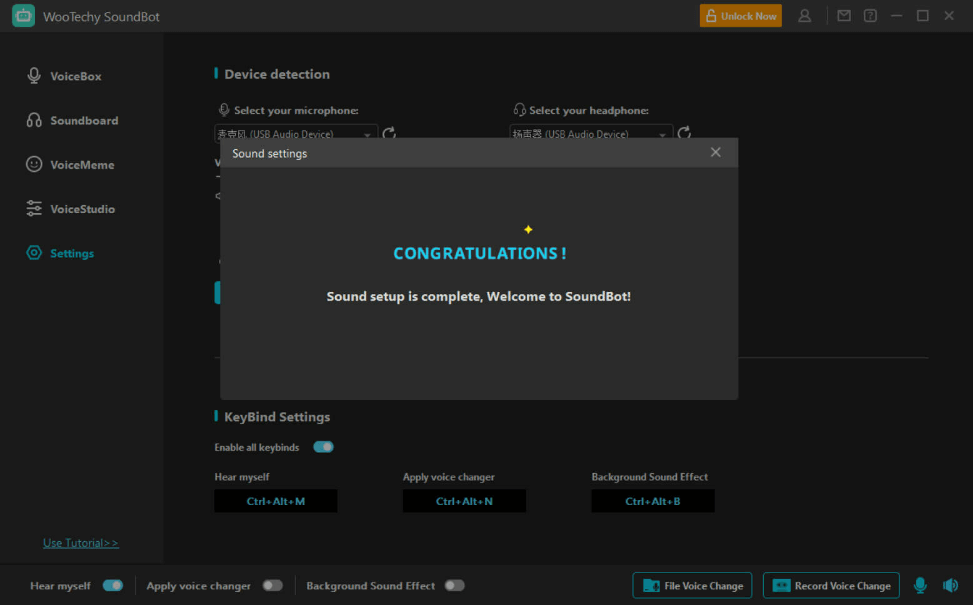 Step 3: Voice-Changing Effects
After completing the sound setup, you'll have access to many voice filters to test out. Click on each icon and then speak into your microphone to see how the filter sounds on your voice.
If you're a man who wants to convert your voice into a female's, you can choose from the many female voice options.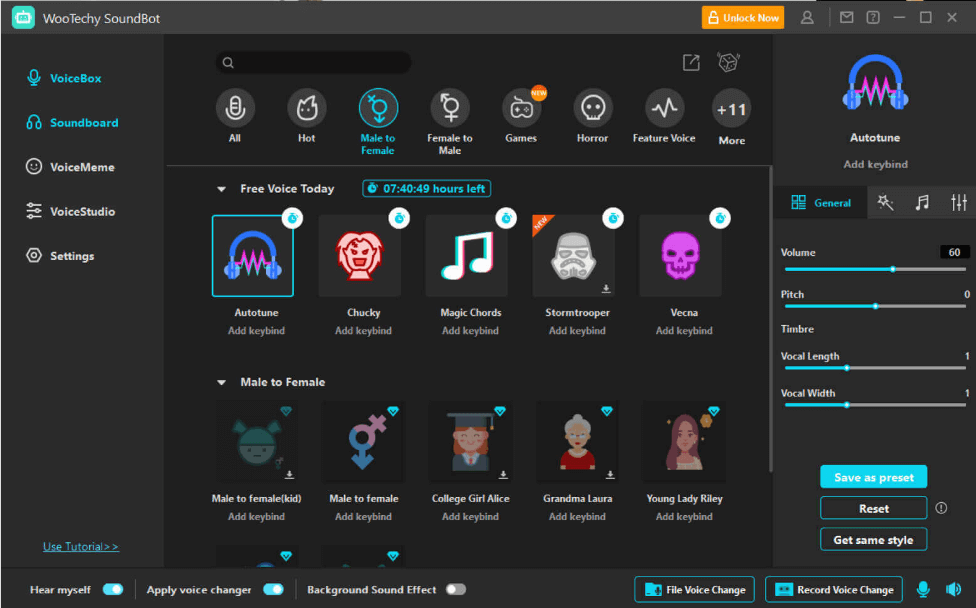 Step 4: Use On Different Platforms
You can now use WooTechy SoundBot on platforms like PUBG, Skype, Fortnite, etc., to alter your voice.
Just open the platform and go to its settings. In the setting window, find the input device options and select "Microphone (Voice Changer Virtual Audio Device (WDM)."
For more information regarding WooTechy SoundBot, you can go through its user guide.
Bottom Line
The fun you can have with real-time mtf voice-changing software is unlimited. All you need is software with the right character voice filters and an easy-to-use interface.
WooTechy SoundBot is a popular Male-to-female voice changer with affordable pricing plans and can be used on many platforms.
So visit WooTechy to download SoundBot and check out their other useful tools.