As the entertainment's fast development, an increasing number of people gradually tend to pursue their spirit world. Some guys would like to take adventures to explore the unknown world, some would like to travel around the world, while some would like to make cosplays.
All of these activities are amazing and interesting. Besides, there are also many people are attractive to use voice changer to change their voice in gams, activities and more. One of the most popular voice changers is witch voice changer, since people think witch is scary but interesting.
Fortunately, this article is right here to introduce top free witch voice changer for you, which certainly can help you make voice sound like witch.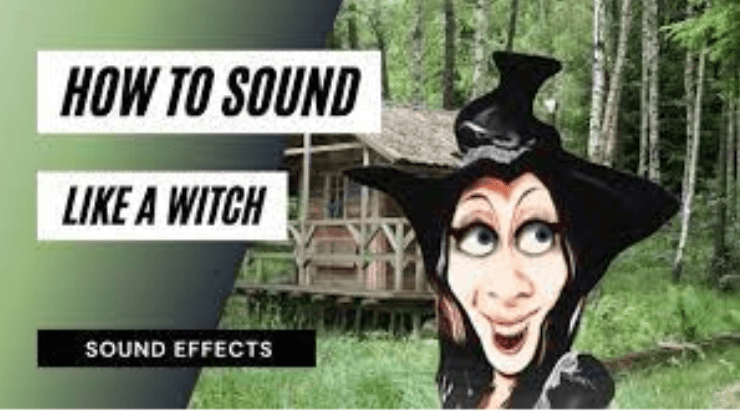 Part 1. Top 6 Witch Voices You Should Know
Well, suppose all of you have seen several types of witches in movies or fairy story books, but can you really make a clear distinguish between the witches? It's not easy, right? Just keep reading, here lists top 6 witch voice to you in detail.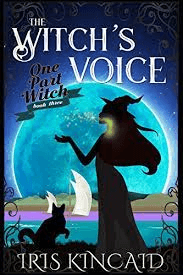 1

Sabrina the witch

There is still plenty of time to generate content that will cast a spell on your audience when witches are in season during Halloween. Sabrina's voice is edgy, aggressive, and frightening, making her the ideal avatar for bringing some enchantment to your material.

Her voice has an unearthly aspect and is powerful and forceful, making it ideal for sending chills through your listeners.
2

Annabelle: A Ghost Story

The next character is Annabelle the Ghost, who is a ghost, as her name suggests! It has the added "spook" that we're all searching for in a Halloween voice since Annabelle's voice is slow and soft, almost like she's whispering, making it ideal for audiobooks and recitation.
3

Jack-O'- Lantern

On Halloween, everyone carves a Jack-o-Lantern and uses it as a decoration that can only be yours. The voice of Jack-o-Lantern is ideal for bringing humor and festiveness to your material.

However, he occasionally appears to be teasing you; Jack-O'-Lantern is always just having some good old-fashioned Halloween fun. His bright, cheerful voice has a hint of mischief, making it ideal for crafting festive and distinctive material. He is ideal for advertisements, instructional videos, and other advertising content.
4

Zombie Growls

Halloween would not be the same without zombies. The voice of those who have emerged from the dead is typically raspy and practically inaudible. It serves as a very good option for Halloween voice changer.
Part 2. Is It Possible to Make My Voice Sound Like A Witch?
Yes, you can make your voice sound like a witch or scary by installing a witch voice changer software that will function as a voice filter. With this voice filter, you may create whatever spooky effect or voice you like.
You may use the ominous voice on any streaming or gaming app. So, you can leave a lasting impact on your audience or gaming partner. You can reinforce the effect by utilizing this terrifying voice changer to create your distinct vocal identity.
With a terrifying voice changer, you may easily alter your voice online so that it sounds like a witch without downloading any software.
Part 3. The Best Witch Voice Changer to Make Your Voice Sound Like A Witch
 If you are looking for a great witch voice changer, then WooTechy SoundBot should be your best choice. SoundBot can change your voice with 500+ filters in real time and be used in different games, programs, live broadcasts, etc.
A helpful real-time voice changer is SoundBot. You could receive all the equipment required to alter your voice, which sounds witchy. You may also make your voice filters and change the tone and inflection of your voice.
WooTechy SoundBot Features: Excellent Witch Voice Changer for You
75.000.000+
Downloads
SoundBot is compatible with several games and applications, including Valorant, PUBG, Fortnite, Discord, and more.

You can be supported several different interesting free voice filters every day.

Real-Time Voice Changer with Effects: SoundBot has over 400 built-in sound effects you can play with on the Soundboard.

You may import your MP3 or WAV audio files and modify the voices afterward.
How to Use SoundBot to Make Your Voice Sound Like A witch
Step 1 Download and Launch WooTechy SoundBot
Acquire, set up, and then launch WooTechy SoundBot. If it's your first use, please adhere to the setup instructions.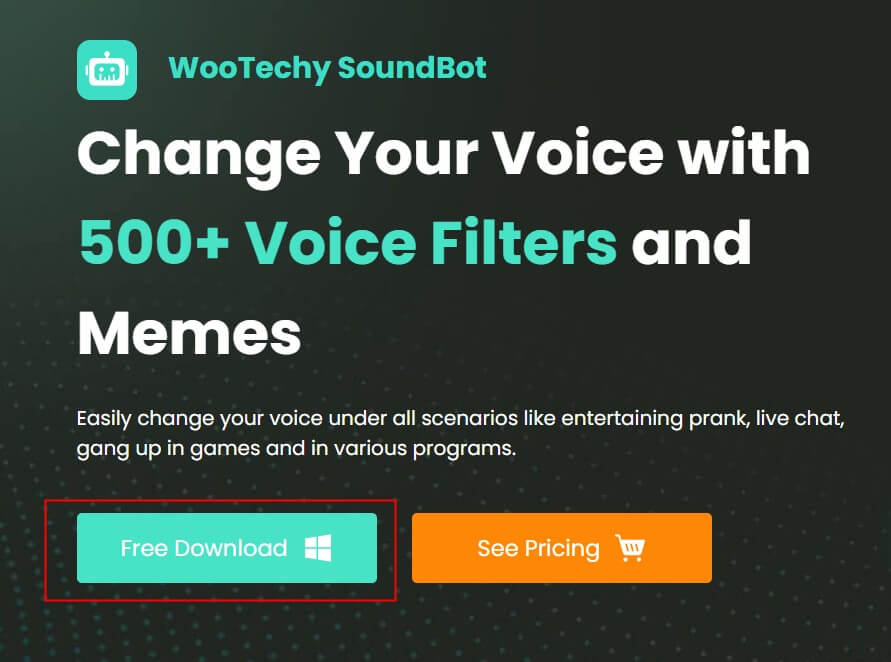 Step 2 Choose the Output and Input Device
To utilize the voice changer, choose the output and input. Put your headphones in the output device position. Assign the input device to your actual microphone.
A pop-up will let you know the sound configuration is finished once you have properly set the input and output.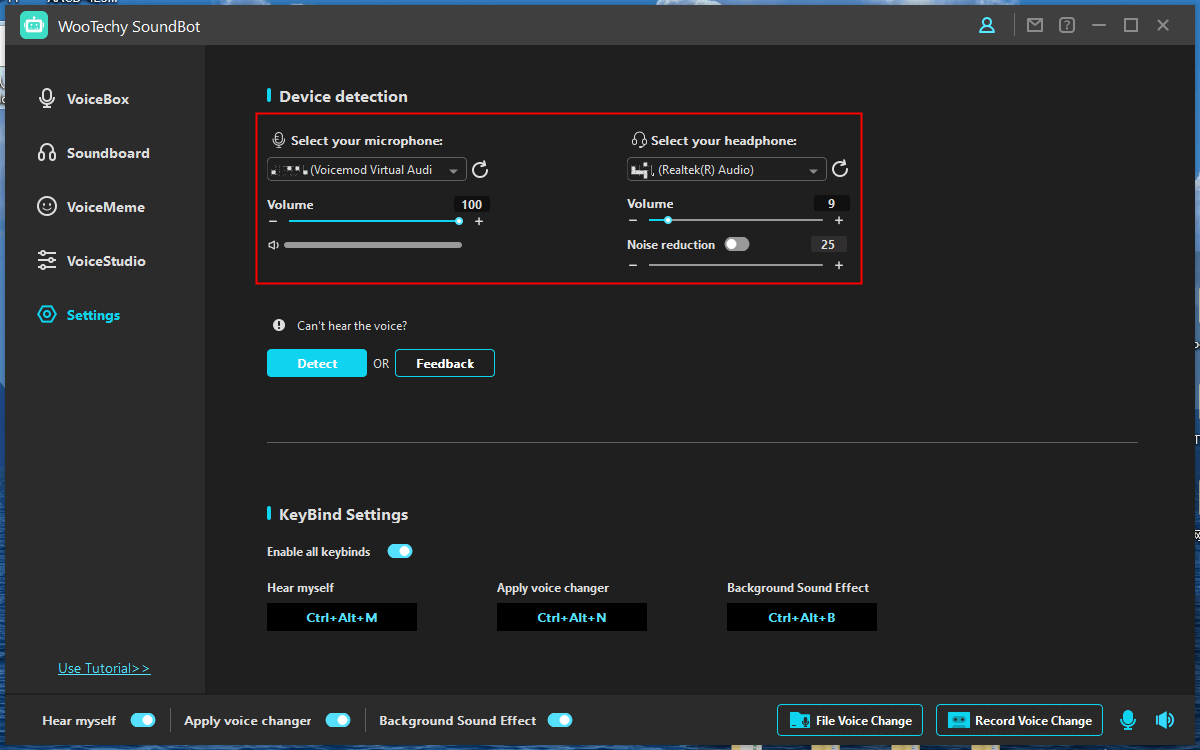 Step 3 Examine the Voice-Changing Effects
Speak into your microphone after selecting each voice filter to hear how your voice changes.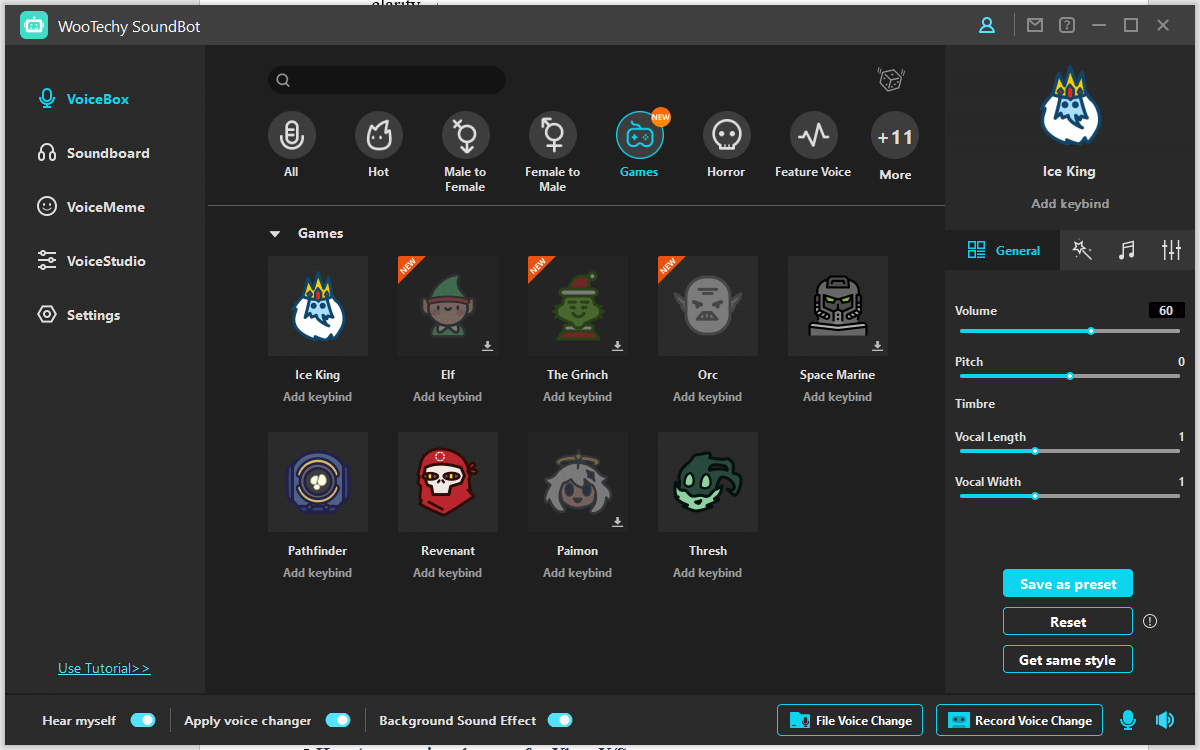 How Change Your Voice on Different Platforms
On a wide range of platforms, including Fortnite, PUBG, Discord, Skype, Twitch, and others, SoundBot may be used. Here is a step-by-step instruction for using SoundBot on various platforms.
Go to the Voice Settings on the platform you wish to utilize SoundBot.
Select the microphone (Voice Changer Virtual Audio Device (WDM)) under Input Device. Following that, you are free to alter the platform's voice in real time. Other users can hear your voice change.
Conclusion
The greatest witch voice changer is WooTechy SoundBot, and it is reliable. According to our studies, SoundBot is the best witch voice changer since it includes a wide range of exciting sounds and features.
Use SoundBot to always save you the stress of always practicing a new witch voice manually. Save yourself the stress of trying out a new voice every time. Time to give it a shot!