AI voice changing technology has made it easier than ever to express yourself online. With the sheer amount of voice filters and apps now available, it isn't hard to transform your voice. You can even change your voice to match your favorite characters or specific tones that suit your content or aims while you chat online.
In today's post, though, we'll specifically talk about the chipmunk voice changer and how you can make your voice sound like a chipmunk. We'll also go over some of the most popular apps that can help you achieve this specific vocal tone.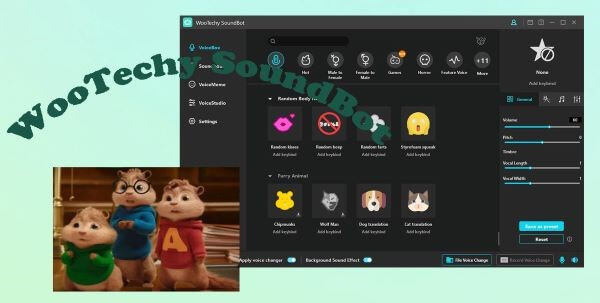 Part 1. What Is the Chipmunk Effect?
We all know what chipmunks are. These adorable animals have been featured in movies, books, and tv shows. But how can you sound like a chipmunk and what is the chipmunk effect? The chipmunk voice effect really took off after the release of Alvin and the Chipmunks. The high-pitched and cute voices of the characters had many people wanting to change their voices into "chipmunks".
In short, when you use an AI chipmunk voice filter, your vocal tone will be a lot higher pitched. Many people also like to use this voice filter to make song covers or make funny videos and other online content.   
Part 2. How Do I Change My Voice to Chipmunks?
There are so many ways you can change your voice into a chipmunk. But, we suggest using chipmunk voice changer for PC to help with this. WooTechy SoundBot offers the chipmunk voice filter, which can changer your voice in real-time.
Users of SoundBot can chat in real time with a chipmunk voice and record videos and sound files with this voice as well.
SoundBot – Powerful Chipmunk Voice Generator
75.000.000+
Downloads
Change your voice to chipmunk in various programs and games, for example, Discord, Zoom, Fortnite, etc.

Allow to customize your own voice and get it to sound like a chipmunk quickly and accurately.

Apart from chipmunk voice, SoundBot also has other 120+ AI voice filters like Minion, 150+ sound effects and 400+ voice memes.

Support changing audio files or instant-record to chipmunk voice and you can also add keybind to it.
To change your voice to chipmunk, follow these steps:
Download and install SoundBot. Open up the software on your Windows computer. Make sure to connect your headphone with microphone.
On the pop-up windows, select your microphone as the input device and choose your headphone as the output device.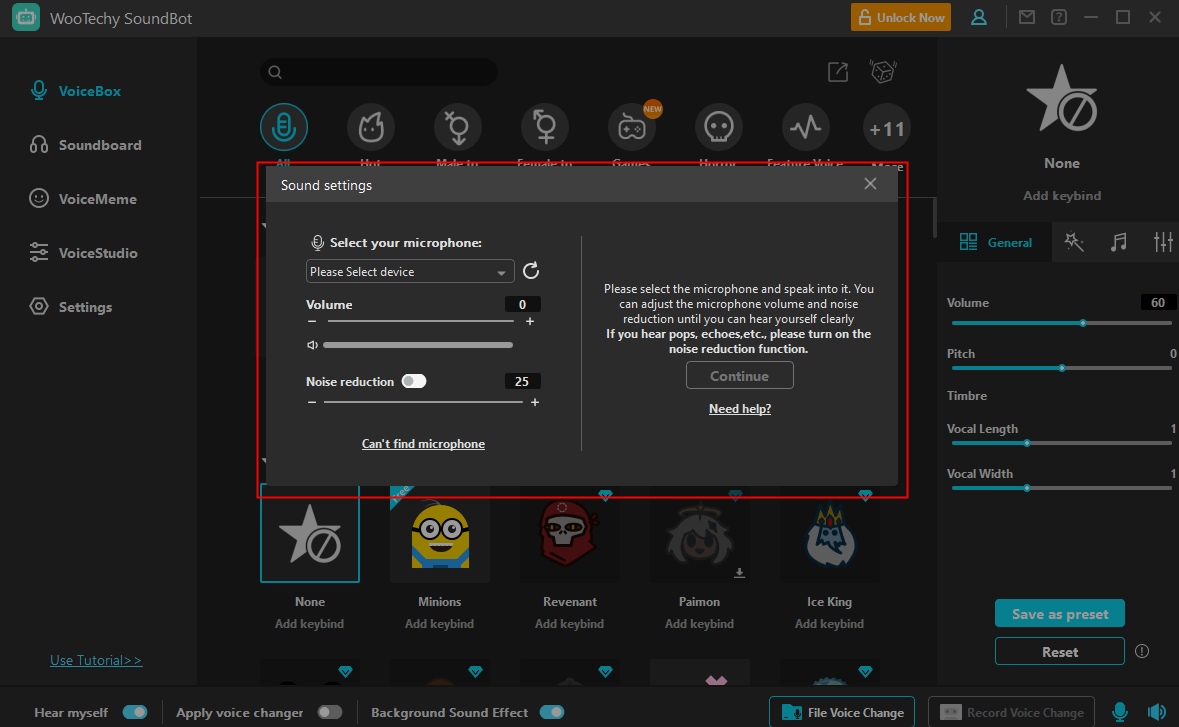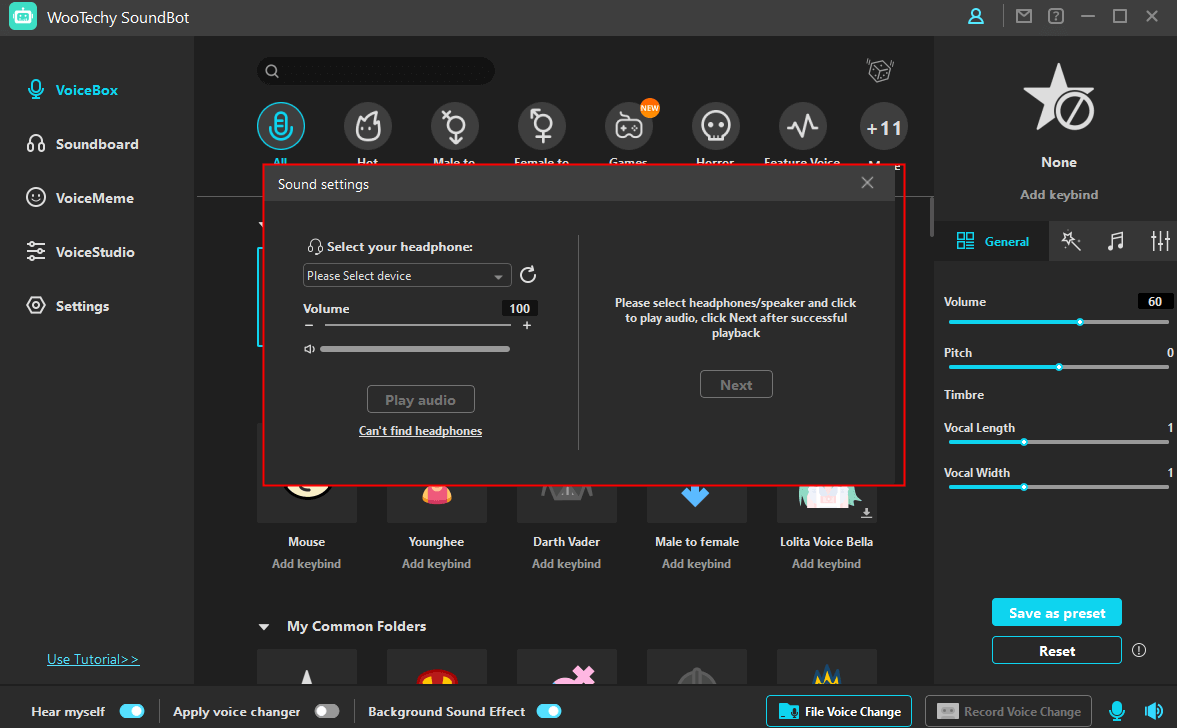 Turn on Hear myself and Apply voice changer toggles at the bottom. Go to the SoundBot side menu, click VoiceBox.
Scroll down and find the Chipmunks voice filter. Talk through your microphone to check that your filter is working.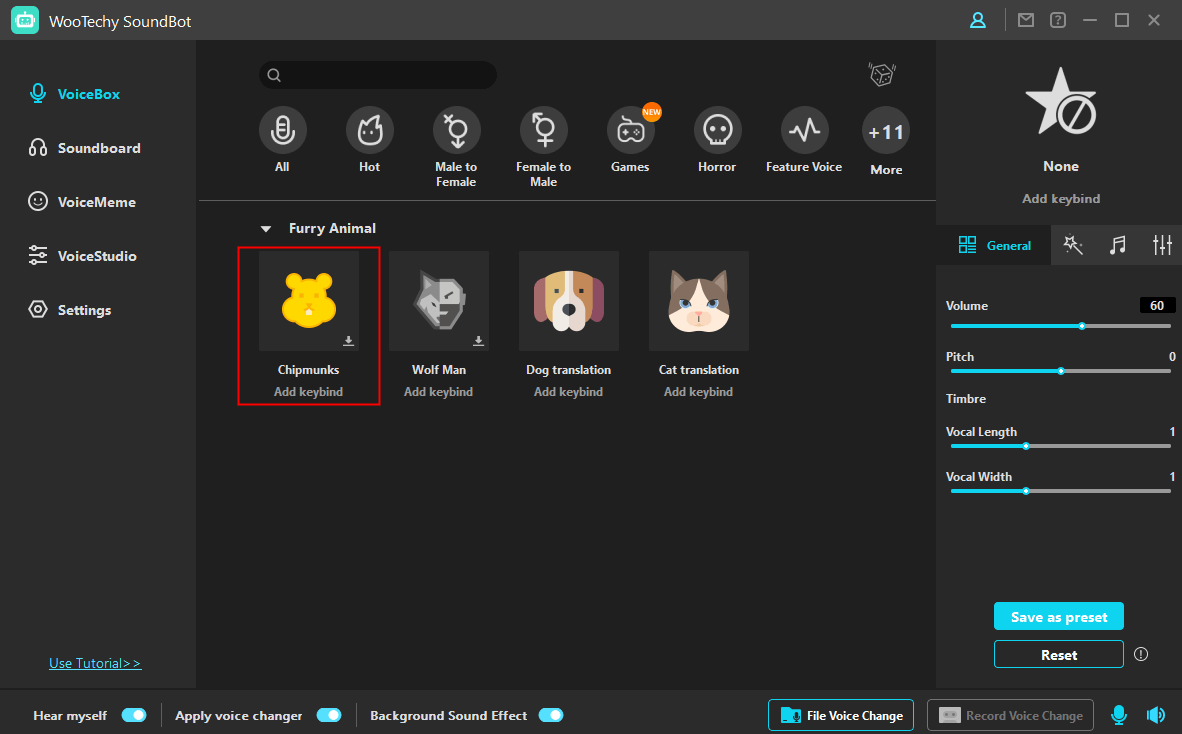 If you want to change your audio files or record voice to chipmunk voice, choose the File Voice Change or Record Voice Change function at the right bottom. Then follow the onscreen instructions.
To change your voice to chipmunk in games or programs, open up your game or voice chatting apps. Go into the settings and select the input device. Select Microphone (Voice Changer Virtual Audio Device) Save your settings then exit out. Then you can use SoundBot fully to sound like a chipmunk.
Tip
To see how to use SoundBot in a specific game or chatting app, you can check out the detailed guide
here
.
How do you get the chipmunk voice on TikTok?
Open up TikTok. Record your video on the app. Look at the top of your screen.
Click on the voice effects icon. It will say voice filter under a picture of a face. Browse through the voice filter options.
Click on chipmunk voice. Press the Next button. The audio in your video will change into a chipmunk effect.
Part 3. Chipmunk Voice Changers Online/App
There are a few other Chipmunk voice changer apps you can use online on a web browser or through an app.
1. Lingojam Chipmunk Voice Changer (Online)
Lingojam is a free Chipmunk voice changer online. You can change the tone of your voice right in your internet browser without any apps. It can also apply voice effects to audio clips.
This isn't the most advanced option available and there is no real-time chat option.  Although it doesn't have the chipmunk voice directly, you can use it to change the pitch to have your voice turn into a chipmunk.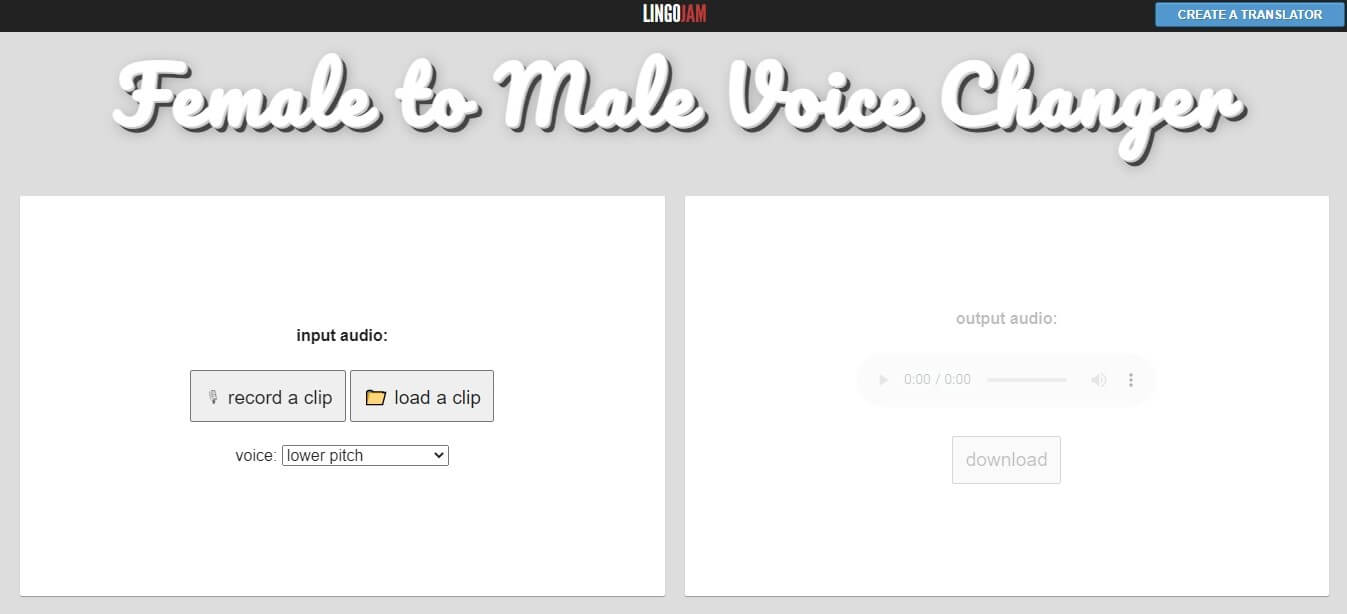 2. Voicechanger.io (Online)
Voicechange.io is another online voice changer that you can go with. Just plug in your mic or upload some audio. They have chipmunk voice filters and a range of other popular characters. The best part is that Voicechange.io can generate speech to text and thus change to chipmunk voice.
However, the quality is a little lower than other apps although it is free and can be used through Google Chrome.

3. Chipmunk Voice Changer Editor (Android/iOS)
Finally, if you want to modify your voice on smartphone, then try Chipmunk Voice Changer Editor. You can change the sound of your voice with your mic or an audio file. Just record your voice with it and select the chipmunk voice to apply it.
You're limited with what you can do and won't be able to use this in games or chatting apps. And to get it on your Android phone, you have to download APK.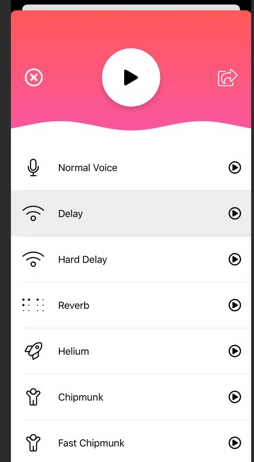 Conclusion
Sounding like your favorite characters is easier than ever. Whether you are making fun content or want to chat in a unique way online, voice changing is the best option. We went over the best way to sound like a chipmunk with a voice changer here.
WooTechy SoundBot offers the most comprehensive AI voice-changing software. Our chipmunk voice changer adds the perfect amount of cuteness to a high-pitched tone. You can also try out our hundreds of other voice filters that will meet all your needs.