There are tons of great AI apps and software that can change your voice in real-time. Voice changers are a great way to entertain your friends and family. Especially when you're using chatting apps, gaming, or simply making a call. Not only can you make your conversations more exciting, but you can also create great content.
In particular, anyone interested in making their voice sound like Venom should keep reading our post. We'll talk about venom voice changer apps throughout this post. This way you can modify your voice to sound like this iconic character.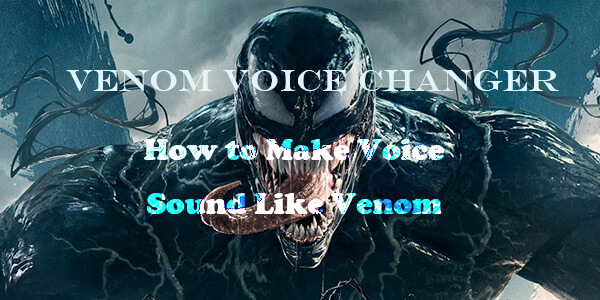 Part 1. Is There a Venom Voice Changer?
Voice changers have a wide range of capabilities. You can even make yourself sound like Venom with a venom voice changer. We'll go over some of the most popular voice changer options for this character below.
1. WooTechy SoundBot
WooTechy SoundBot is the option we recommend trying first. Our premium AI voice-changing software has everything you need to make your voice sound just like Venom.  You can also customize your voice into a range of tones and styles and even make your very own voice filters.
Key Features of SoundBot
75.000.000+
Downloads
SoundBot has over 125 voice filters such as Venom, Kylo Ren, Space Marine, Vecna, Corpse that will help change your voice.

You can use our app in real-time to chat and create content.

You can use SoundBot on Discord, Skype, Zoom, video game chats, live streams, and many other online platforms.

Compatible with all versions of Windows system, it also supports file voice changing.
We also have hundreds of effects and sounds that can be used with our SoundBot software. So you can make videos and other content that aligns with your creative vision.
Pros
SoundBot is easy to use.

Includes male, female, animals, characters, anime, and other AI voice options.

You can make your voice sound just like Venom.
Cons
It only offers 5 free voices every day.
2. Clownfish
Clownfish is another venom voice changer you can use. This voice-changing app is on the simple side, but if you need to use something that is free, Clownfish should get the job done. Unfortunately, Clownfish doesn't have a specific venom voice filter. But you can create your own custom venom voice through the Clownfish software.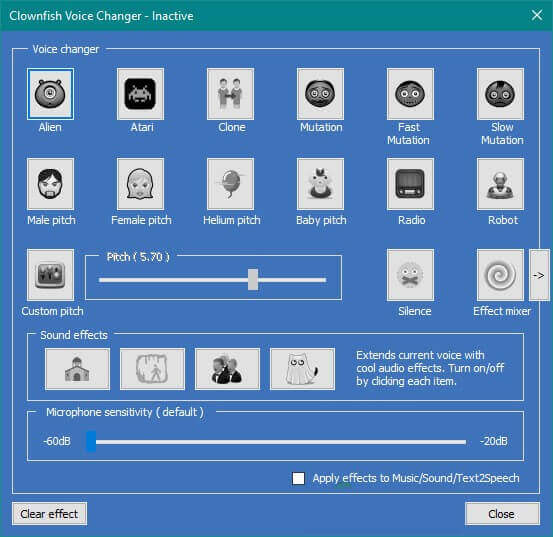 You can use this free venom voice changer on most chatting and gaming platforms. It works in real to change your voice. There are some sound effects and a soundboard that let you make your own voices and sound bites. 
Pros
This free software is great for beginners.

It's user-friendly and has a few different sound effects and voice filters.
Cons
Clownfish has fewer features and is less advanced.

You have to create the venom voice yourself through Clownfish.
3. Voicemod
Voicemod is one of the most popular real-time AI voice changers. You can choose between the free version of Voicemod or you can purchase Voicemod Pro for more features and voice filters. Voicemod is known for its compatibility with many different apps and software. 
Users can change their voice in real time in various popular games like Fortnite, Roblox, VRchat, Minecraft, and tons of desktop apps. Voicemod doesn't have a venom voice. It does have a Poison filter that sounds similar.
But if you want a more authentic venom voice, purchase Voicemod Pro and create your own venom voice. Click create voice and lower the pitch and up the Wawa effect, in this way you should have a venom voice.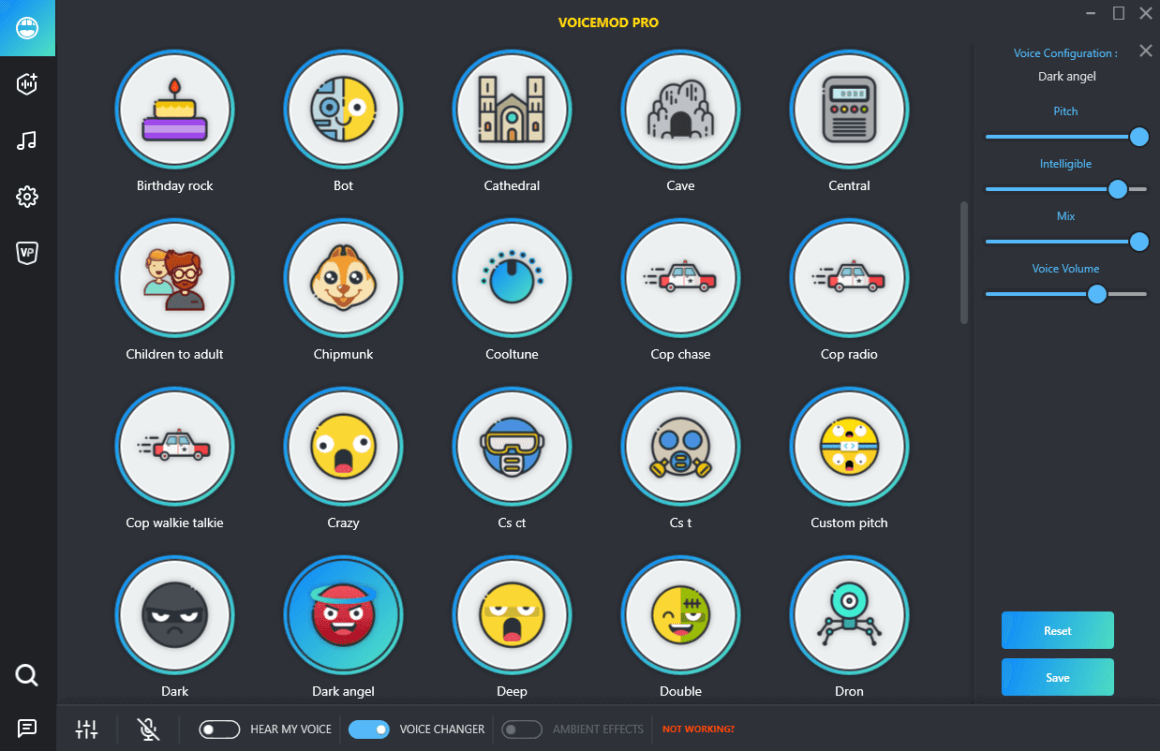 Pros
Great software with plenty of sound effects.

Advance features that let you create high-quality voice filters.

Great for content creation and other creative projects.

Plenty of voice options from a range of genres and tones.
Cons
Voicemod Pro can be on the expensive side for some people.

Voicemod is not available for Mac yet.

The free version of Voicemod does have a lot of ads.

You have to create the venom voice yourself.
4. Voice Changer Mic for Gaming (Android)
If you don't have a computer and want to use your phone as a voice changer, we suggest getting the Voice Changer Mic for Gaming. This phone app can be downloaded for free in the Google Play Store and works for Android.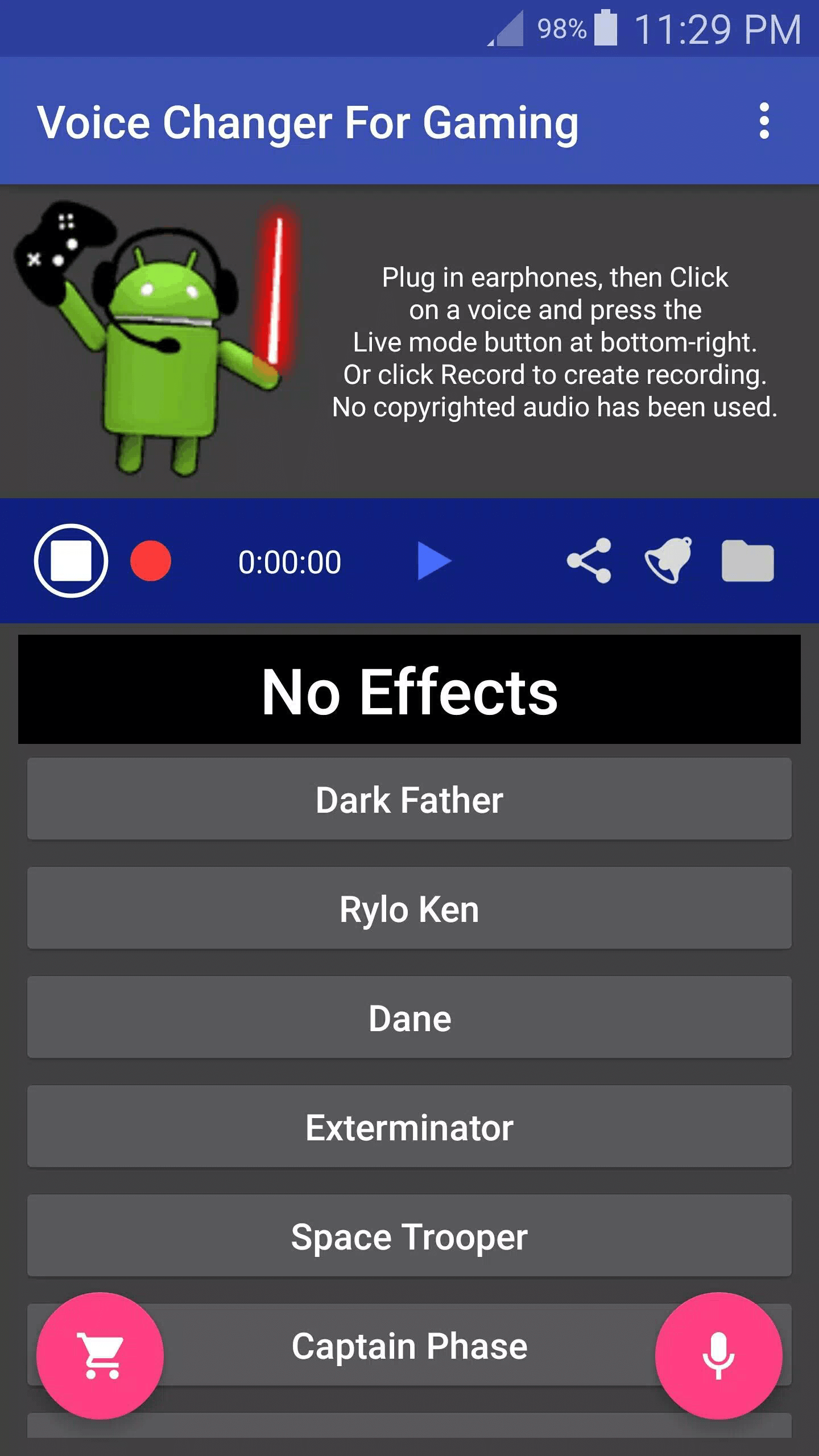 The Voice Changer Mic for Gaming is another free venom voice changer. This Android app does have an actual venom voice for you to use, along with many other cool characters.
However, this is not advanced voice-changing software. If you want to voice change while playing video games, this is a good choice. But for other platforms like Discord or Skype, you can't do real-time chatting. 
Pros
It's free and has some nice voice options.

Simple to use and works on any type of Android phone.
Cons
You can't run this app with other apps like discord.

This isn't the highest quality voice changer for venom.
5. Voice Changer - Audio Effects
Voice Changer Audio Effects can be used on iOS and Android phones. It's free, has a nice interface, and is great for simple voice-changing needs.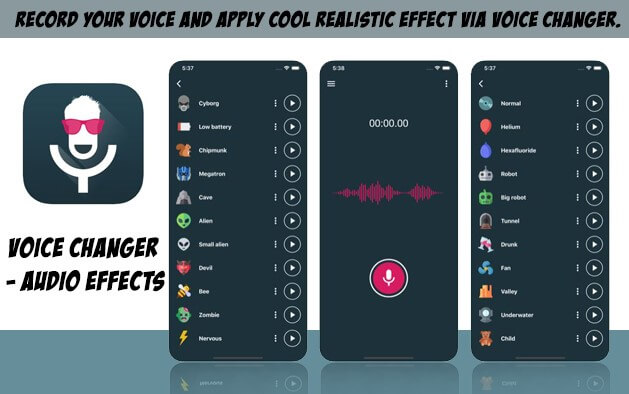 This app is great for recording and modifying your voice. You can create sound bites to send to friends and family and use several different voice filters. You can also create custom ringtones and other sound effects for your projects.
Pros
This app doesn't cost any money.

It can be used on any type of phone.

It has a good range of voice filters.

It's ideal for singers and people interested in making simple music.
Cons
No venom voice included you have to make your own.

This is a simple app with very limited features and sound mixing.

You can't use this voice changer app in real time for gaming or chatting.
Part 2. How Can I Make My Voice Sound Like Venom?
In this final section of the post, we'll talk about how you can use WooTechy SoundBot to make yourself sound like Venom. You can also use the Venom voice on Discord. Follow the steps below to do this successfully:
Download our SoundBot voice changer software to your computer and set it up.

Plug in your microphone and headphone. Set them as your input and output devices respectively.

On the main interface of SoundBot, go to the VoiceBox tab and scroll down to Horror type.

Click on the Venom voice or you can directly find the Venom voice in the search bar at the top. Talk into your mic to make sure the voice changer is working.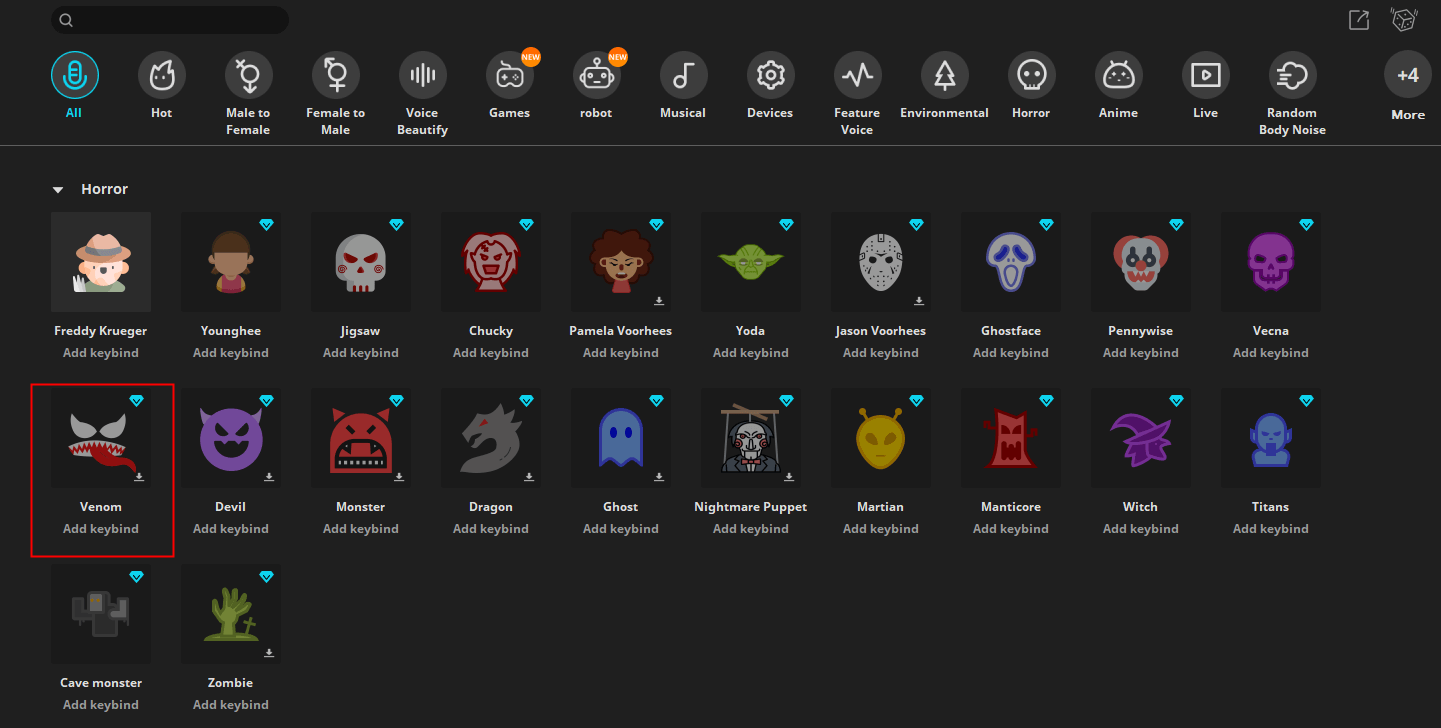 Conclusion
There are tons of great voice changer apps that can help turn your voice into Venom. We went over a few different venom voice changers here to help you find one that works for you. However, we definitely recommend going with our WooTechy SoundBot. You can directly use the Venom voice filter in the software to changer your voice without any hassle.