WhatsApp gives you options to back up your chat history to the cloud and local storage, but not much in the way of exporting only specific conversations. There are several ways you can export WhatsApp chat to PC and save it on your computer as a file of your choice. This article explores all the ways you can export WhatsApp data to PC and transfer your conversations from built-in WhatsApp features to additional third-party solutions. By exporting your WhatsApp conversation to PC, you can have a chat backup that you can even print and use or keep as a record of your chats. If export WhatsApp chat to PC sounds like something you want to do, we have the solutions below.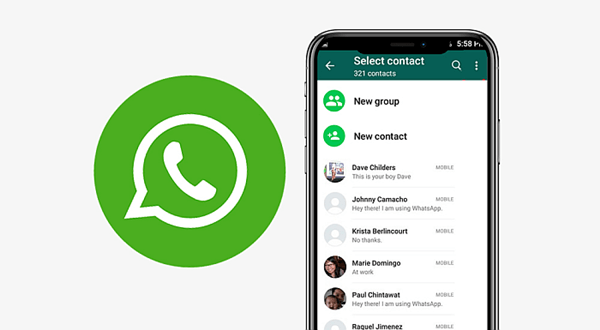 Part 1. Export WhatsApp Chat to PC with Just 1-Click
While most methods claim to export your WhatsApp data, iSeeker for WhatsApp allows you to restore, download and export your WhatsApp data to PC flexibly. With iSeeker for WhatsApp, you can manage your WhatsApp data, including lost data, and choose what to recover and export to PC.
Based on the WhatsApp data exported, you can save your data to PC as an HTML/PDF/Excel/CSV file. You can recover deleted WhatsApp data or data lost through device failures. Additionally, iSeeker for WhatsApp allows you to save all your WhatsApp data and restore it to your device even without a previous backup.
Key Features of iSeeker Android WhatsApp Recovery
75.000.000+
Downloads
Restores WhatsApp chats, audios, photos, videos and files in a few clicks.

Supports iOS and Android, including the latest iOS 16 and Android 12.

Allows users to preview chats & attachments, and selectively recover them.

Guarantees high success rate thanks to its advanced technolgy.

100% secure that only you can access the data.
How to export your WhatsApp chat to PC with iSeeker for WhatsApp:
Download, launch and install iSeeker for WhatsApp, then select from where your backup stored. Device Storage/iTunes/Google Drive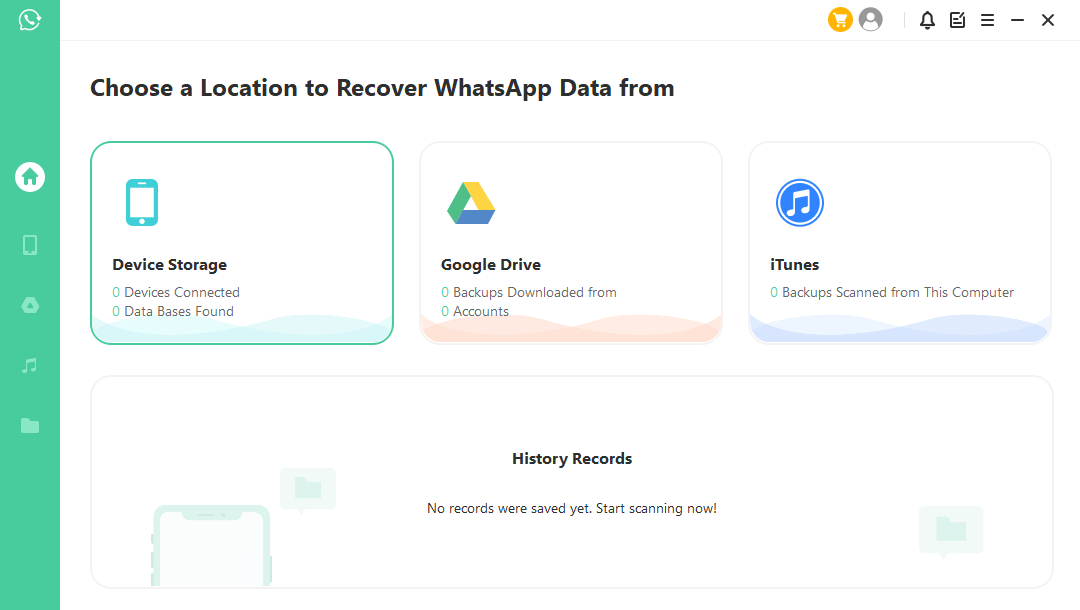 Connect your device to the computer and Allow USB debugging on Android or select Trust this computer on iOS and click Start.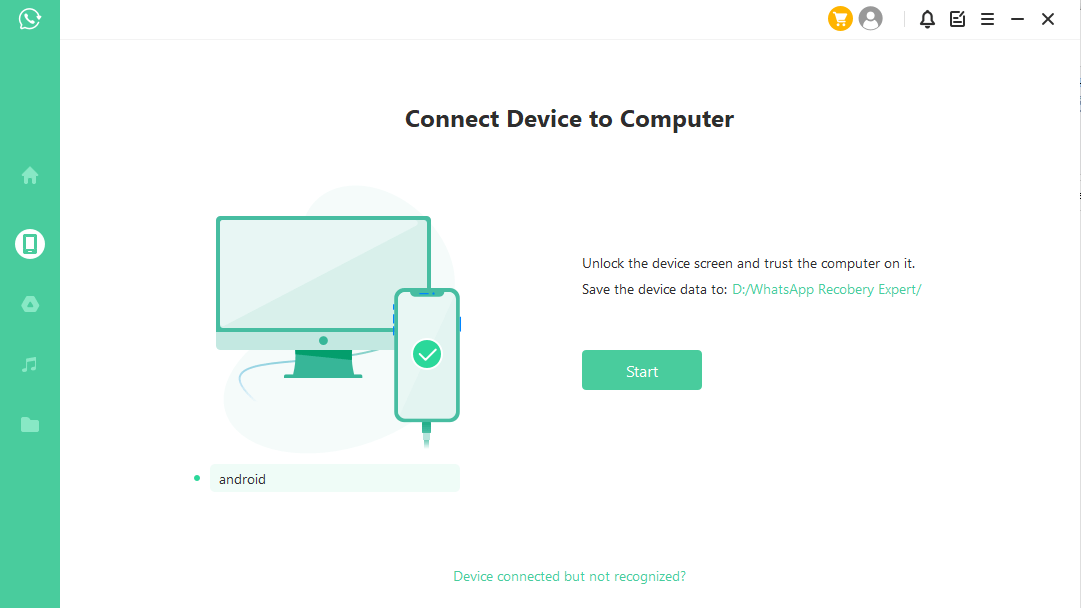 Enter your WhatsApp phone number and complete the verification. Once the analysis is finished, you can preview and recover the data to your computer by selecting Recover to PC.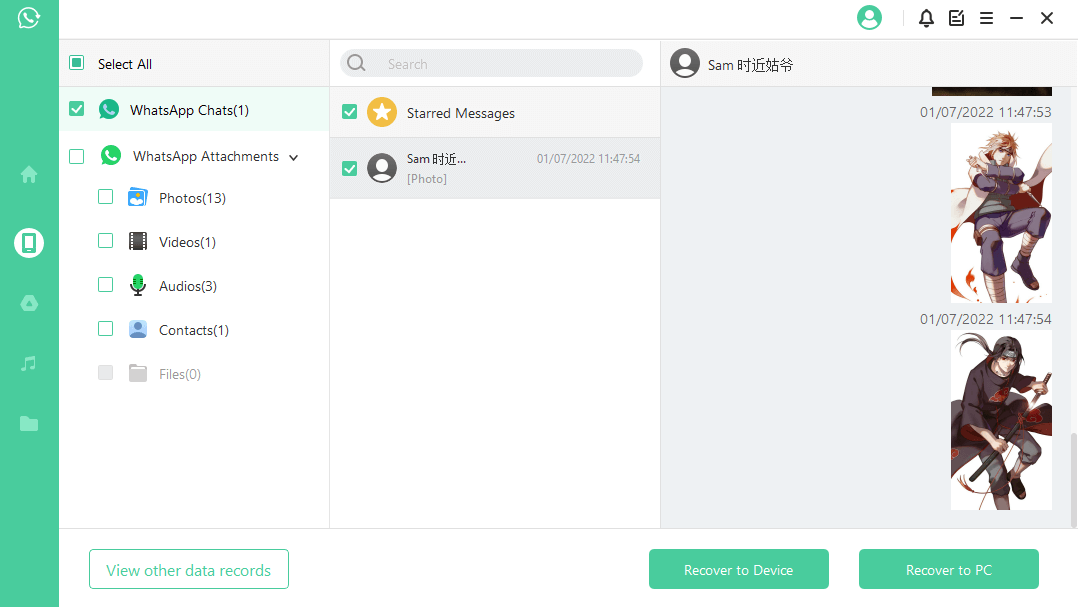 Wait for the process to complete and you are all set!
For detailed Guide to WooTechy iSeeker on other features, click here.
Part 2. Export Whatsapp Chat to PC Using the "Export Chat" Option
WhatsApp allows users to export WhatsApp chat on PC using their built-in export chat option. With this option, users can export their WhatsApp conversation as a file and transfer the file to their PC. There are several options to export WhatsApp conversations to PC, like using cloud storage with this method as below:
Step 1. Select the conversation your want to export, open it, then tap the three dots at the top right corner and click more
Step 2. Tap on Export Chat and confirm whether you want to export the chat with or without media files. You can also go to Settings > Chats > Chat History > Export chat > select conversation to export > with/without media.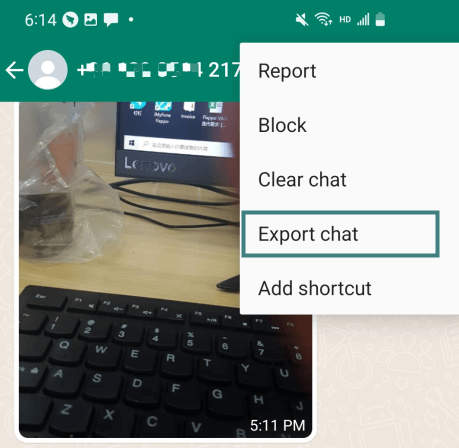 Step 3. Select the destination of where to export the chat. Choose Google Drive or internal storage.
Step 4. The chat will be exported as a .txt file with timestamps.
Step 5. You can log in to Google Drive on your PC and transfer the .txt file to your hard drive or connect your device to the computer via USB and transfer the .txt file.
Note:
1. This method is not ideal for exporting media files as attachments in your conversations.
2. You cannot export the entire WhatsApp chat records; you will have to export each conversation separately.
Part 3. Export WhatsApp Chats to PC via Email
WhatsApp allows users to export their WhatsApp chat using their email addresses. When you export WhatsApp conversation to PC via email, you can download the chat file and change it to a readable format like PDF. To transfer your chat to PC;
Step 1. Open the chat or conversation you want to export
Step 2. Tap on the three dots on the top right corner > More > Export Chat
Step 3. Choose to export chat with or without media and share it via email
Step 4. You can add your email address where the generated .txt file will be shared to
Step 5. On your computer, download and save the .txt file to your storage. You can have the file as a chat backup or convert it to PDF and print it.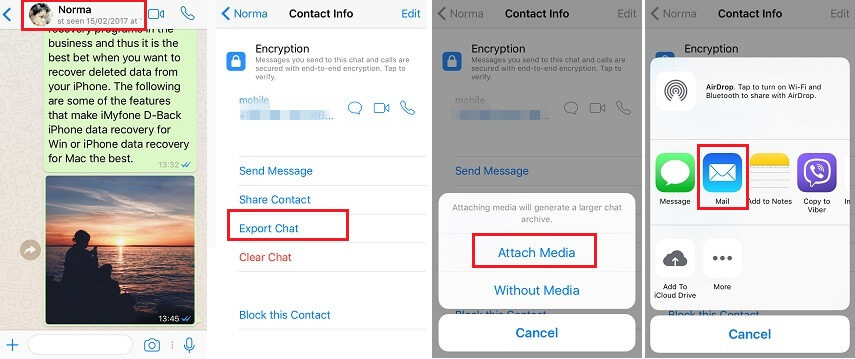 Note:
1. You may need to update your app to the latest version to use this feature.
2. Only the most recent media files will be added as attachments.
3. You have a limit of 10,000 latest messages if your export chats with media and 40,000 messages without media, depending on the maximum email sizes.
Final Thoughts
When it comes to transferring your WhatsApp chat to PC, you are probably limited to a few options. This article explores the top methods to export WhatsApp chat to PC, including using a powerful third-party WhatsApp data recovery tool like iSeeker for WhatsApp.
iSeeker for WhatsApp, you can recover lost or deleted data from your device, preview and choose the data to download and recover to your phone, or Export WhatsApp data to PC. iSeeker for WhatsApp is easy to use, effective, and lets you recover the chats and attachment without a previous backup.
Try out the one-click WhatsApp recovery solution and free download, free scan, and preview lost WhatsApp data using iSeeker WhatsApp recovery now!