WhatsApp is a robust messaging system that connects users from all over the world with friends, family, and coworkers. Keeping track of all of the critical information details for each one of those important people can be a bit challenging, especially when they are recorded in your native operating system and not through WhatsApp. That is why we have found the best ways for how to sync contacts in WhatsApp so you can reach out and message, chat, and connect with all of the important people in your life. Read on to learn more!
How to Sync Contacts to WhatsApp
The automatic allows for how to sync contacts on WhatsApp is fairly straightforward. In fact, it can start syncing right after you download and install the WhatsApp application. The key to this method is allowing access to your contact information from your phone. Without that access, the app will not sync because you have said it is not authorized.
Most of the time, a pop-up box will appear telling you to grant access to your contacts from the WhatsApp application. If this does not appear, you may need to grant access manually.
For iPhone:
Go to Settings and then click on Privacy.
Tap on Contacts. Turn on WhatsApp.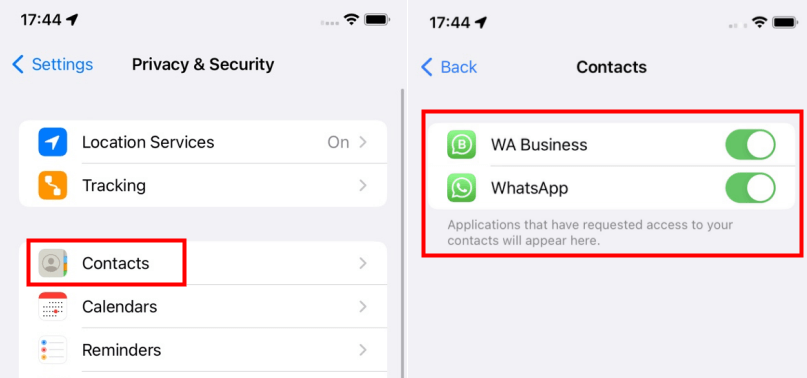 For Android:
Go to Settings and tap on Apps.
Locate WhatsApp on the list and tap on it, then on Permissions.
Change the permission to read your contacts.
This should enable automatic syncing of your device and the WhatsApp application. The only downside is that if it still does not work, you may have to manually add each contact one by one.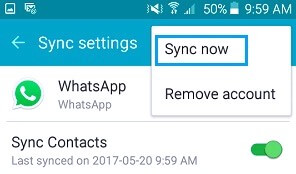 Why WhatsApp is Not Syncing Contacts?
It can be a real hassle when your contacts are not showing up in the WhatsApp messaging service. There could be many reasons behind the need to learn how do I sync my contacts to WhatsApp. Before you go any further, be sure the contact you wish to sync with WhatsApp is on the application. If they do not have an account, they will not show up anyways.
The biggest reason for how to sync contacts to WhatsApp iPhone or Android is because of permissions. Look above for that solution. Other reasons include:
Poor network reception on WiFi or cellular
Incorrectly downloaded application that was interrupted
Out-of-date application or operating system
Bug on your app causing a conflict
Server-side issues in WhatsApp
The Primary Methods to Fix WhatsApp is Not Syncing Issue:
Clear the WhatsApp Cache
Cache issues can interrupt the normal operations of your application. When you are trying to fix how to update contacts in WhatsApp, you need to clear out any of the short-term memory so that it refreshes the system.
Go to Settings and tap on Apps & notifications.
Scroll to WhatsApp and tap on it.
Tap on Storage, and then on Clear cache button. Finally, Restart your device.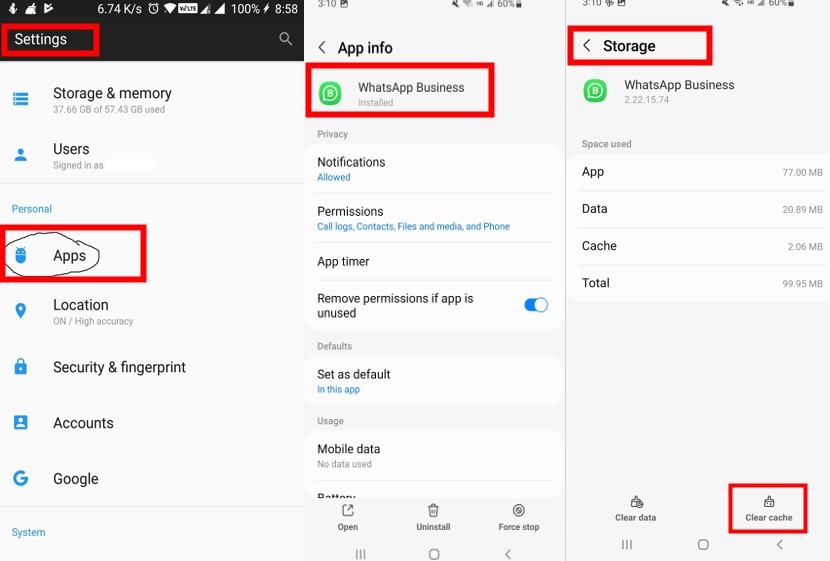 Reinstall WhatsApp
Anytime you suspect your WhatsApp application is causing errors with your contacts or anything else you want in the messaging service, you may need to reinstall it. All you need to do here is delete the app on your device, then visit the app store to redownload and install a new version. Be sure you are logging back into the app with the correct username, email, and password.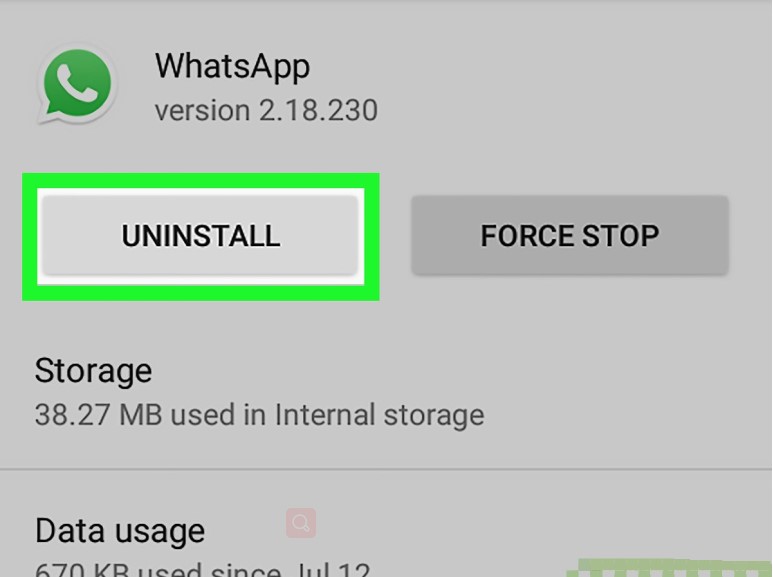 Select the Correct Formatting
It may seem odd, but you need to be sure all of your contacts have the correct format. For example, an international number will need the universal code before the start of the local number. If you are calling someone in the U.S., you would need the "+1" or "1" designation in your contacts before it syncs correctly to WhatsApp.
How to Import Contacts to WhatsApp
One of the simpler methods of getting all of your contacts into WhatsApp is to quickly import them. This way, if you have not given WhatsApp permission, or there is some other issue happening in the background, you can work around it by importing the data directly yourself.
Launch WhatsApp on your device and then on Calls/Chats.
Tap on the add icon at the top and then select the contacts you wish to add to the app.
You can choose 1 or many contacts depending on your needs.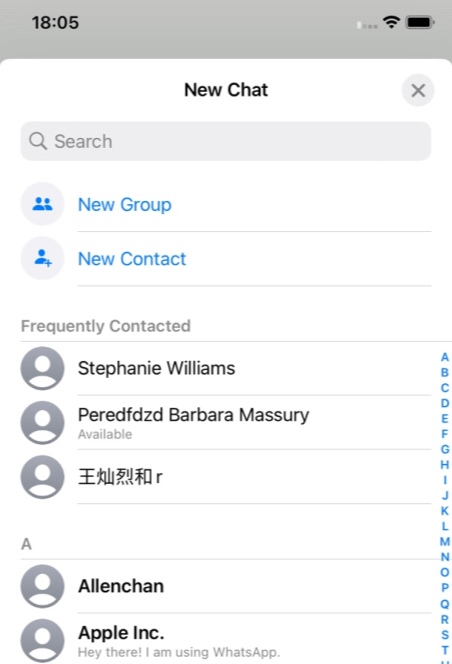 The downside to this method is that you have to constantly repeat the process every time you have a new contact. If your WhatsApp is not automatically syncing, this can be tedious over time.
Bonus Tip: Easily Recover Lost Contacts/Chats in WhatsApp
During all of this process of learning how to unsync contacts from WhatsApp or sync them back again, you risk losing critical information. With so many updates, deletions, or other methods, there is always the chance a bug causes your system to hiccup, removing valuable data.
That is why it is recommended to check out iSeeker WhatsApp Recovery. This will allow you to retrieve critical deleted messages, attachments, and contacts directly from your device, cloud storage, and removable drives. You can preview everything before you actually recover it first, making this an excellent method for older or accidentally harmed mobile phones.
Key Features of iSeeker WhatsApp Recovery
75.000.000+
Downloads
Restores WhatsApp chats, contacts, photos, videos and files in a few clicks.

Supports iOS and Android, including the latest iOS 16 and Android 12.

Allows users to preview chats & attachments, and selectively recover them.

Guarantees high success rate thanks to its advanced technolgy.

100% secure that only you can access the data.
How to use iSeeker to Recover WhatsApp Contacts: 
Step 1. Launch iSeeker for WhatsApp the choose Recover WhatsApp Data from Device Storage mode. Connect your device to your computer via a USB cable.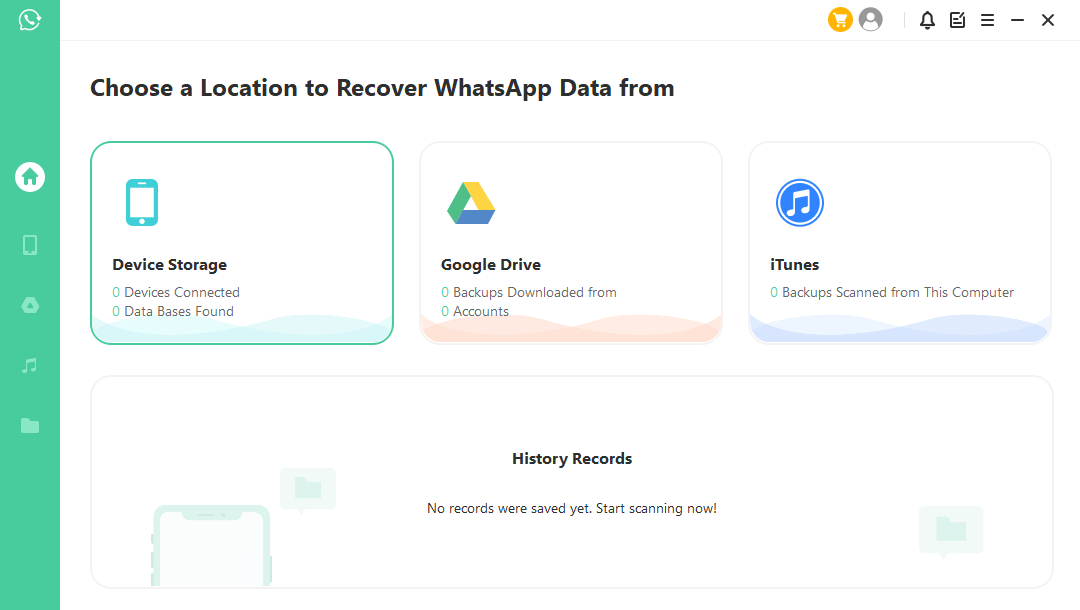 Step 2. Scan your device for the missing WhatsApp data you want to recover.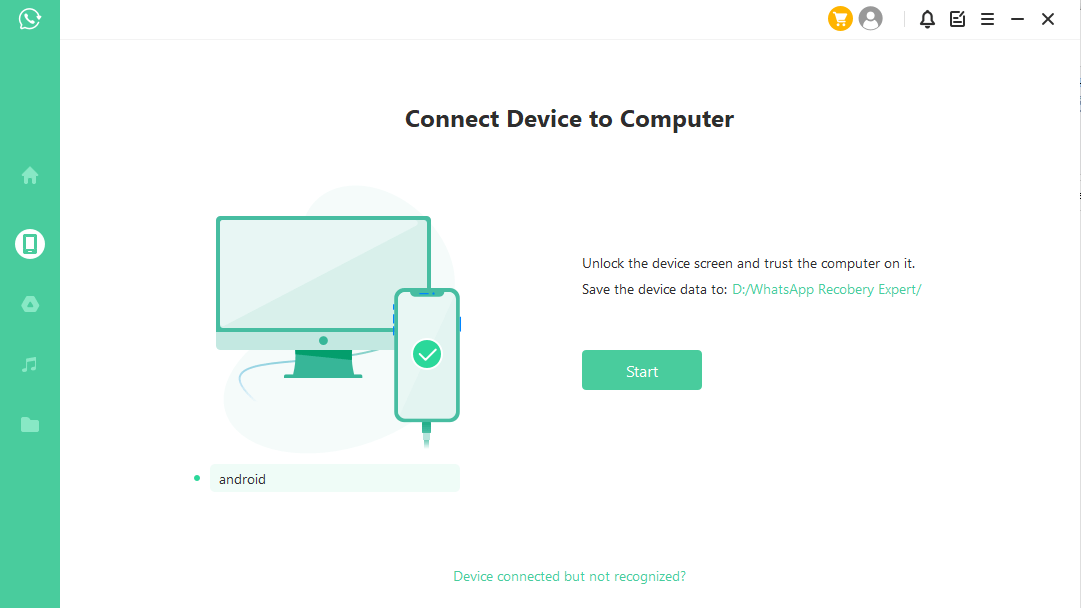 Step 3. Preview all of the successfully retrieved data and select anything you wish to save. Select the location and type of data you want to be retrieved.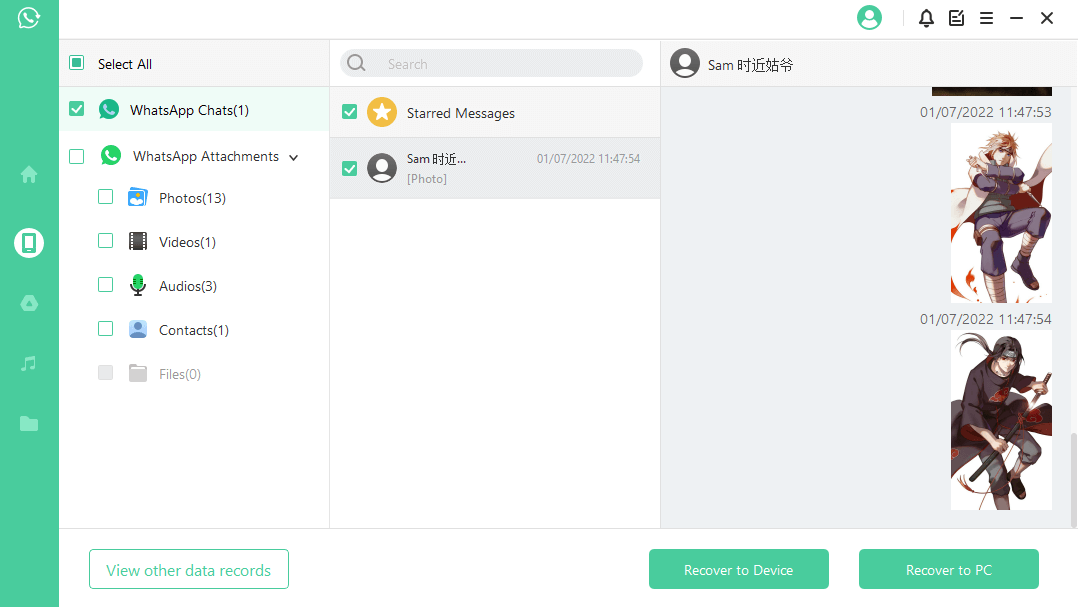 Final Thoughts
Whenever you need to learn how to sync WhatsApp contacts with phone contacts, don't forget to ensure the safety of your data. Syncing is easy, but recovering data can be hard unless you have the advantage of iSeeker for WhatsApp. You can download a free version of this powerful software to test out how it works before committing to any premium version. This is a handy tool to keep around, so you know your WhatsApp messages, attachments, and contacts are safe.