Sometimes, when you are installing a new version of WhatsApp on an old device or putting it on a brand new mobile phone, you accidentally "skip" the part that asks you to restore an existing message backup from your old account.
The answer to "if I skip restore on WhatsApp, can I still retrieve that data" is yes!
Here are the most reliable methods to solve what happens if I skip restore on WhatsApp so you can enjoy your messages, contacts, attachments, and more once again. With WhatsApp being so popular for personal and business use, it only makes sense to have methods for dealing with this common skipping problem.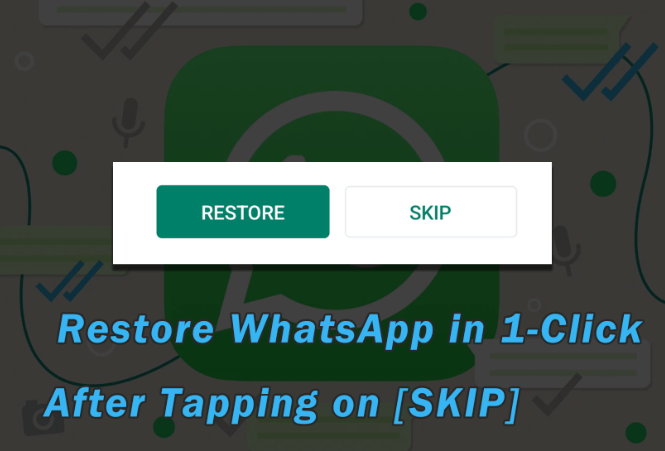 Solutions to What Happens if You Skip Restore on WhatsApp
Here are the proven methods we have found for both iPhone and Android users. None of them require a lot of technical expertise, but each one does have precautions. Be sure to read through the entire guide before selecting your best option to you are fully informed about how to restore WhatsApp backup if skipped.
1 - Restore WhatsApp Backup Easily Without Unintalling WA
The best solution we know for this issue is to use iSeeker for WhatsApp from the expert development team. This is an easy-to-use piece of software that allows you to preview and restore all kinds of data from your previous WhatsApp account, including media, chats, contacts, attachments, and more.
You do not have to worry about overwriting any data, and there is no reason to root your Android or jailbreak your iPhone. With four different recovery modes, you can utilize any form of backup to ensure your data is back online in your app quickly and easily.
Key Features of iSeeker Android WhatsApp Recovery
75.000.000+
Downloads
Restores WhatsApp chats, audios, photos, videos and files in a few clicks.

Supports iOS and Android, including the latest iOS 16 and Android 12.

Allows users to preview chats & attachments, and selectively recover them.

Easy-to-understand user interface requires little to no experience.

100% secure that only you can access the data.
To Use iSeeker for WhatsApp:
Step 1. Download and install the program on your PC. Choose a recovery mode according to your needs.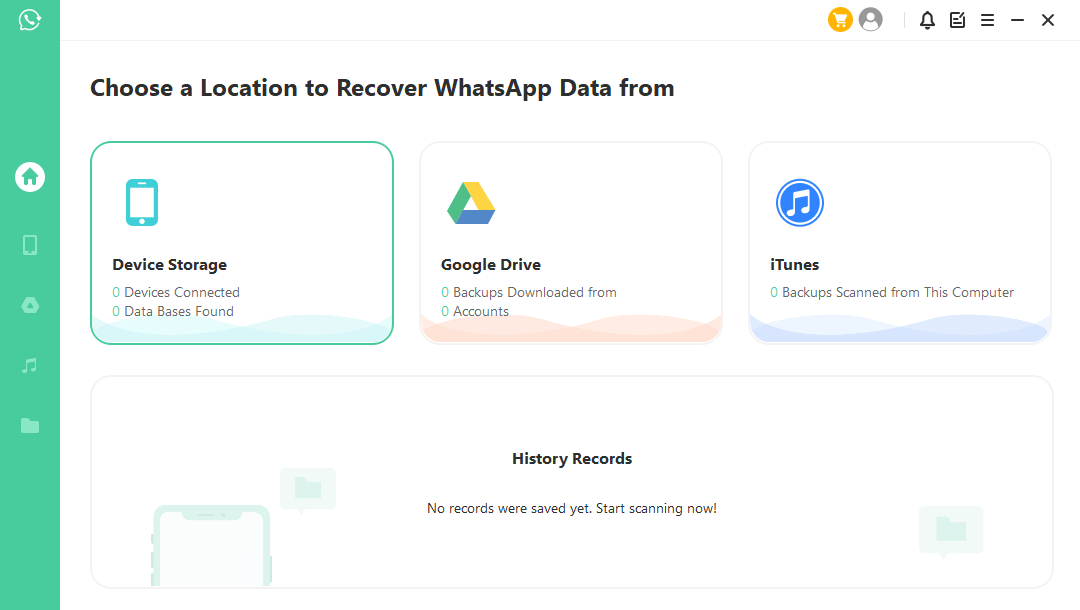 Step 2. Connect your Android/iOS device to your computer via USB. Analyze the data on your device and grant permission for recovery.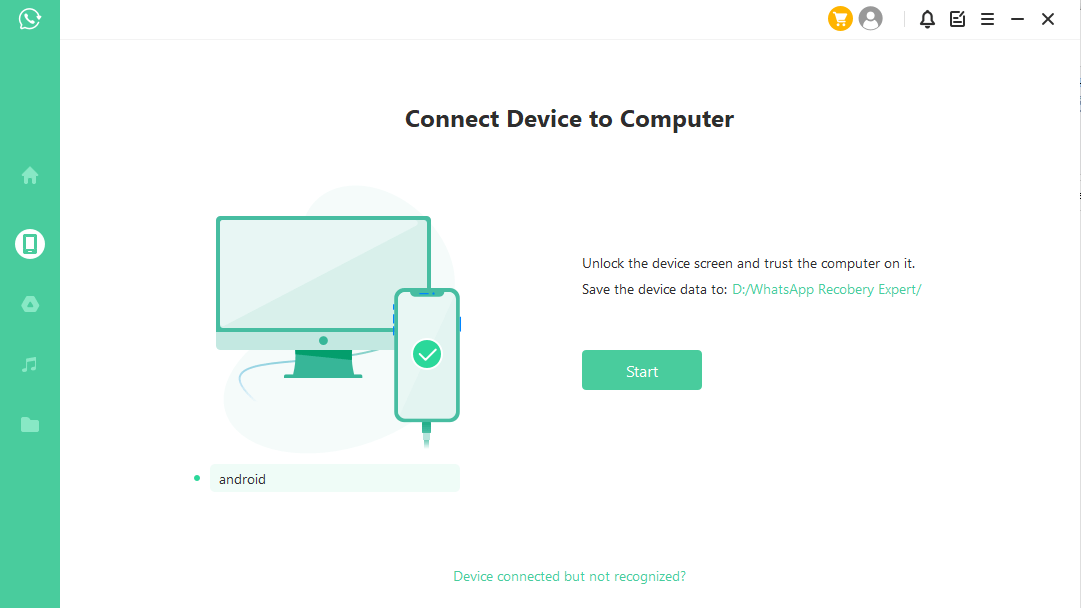 Step 3. Preview and recover any messages that may have been lost.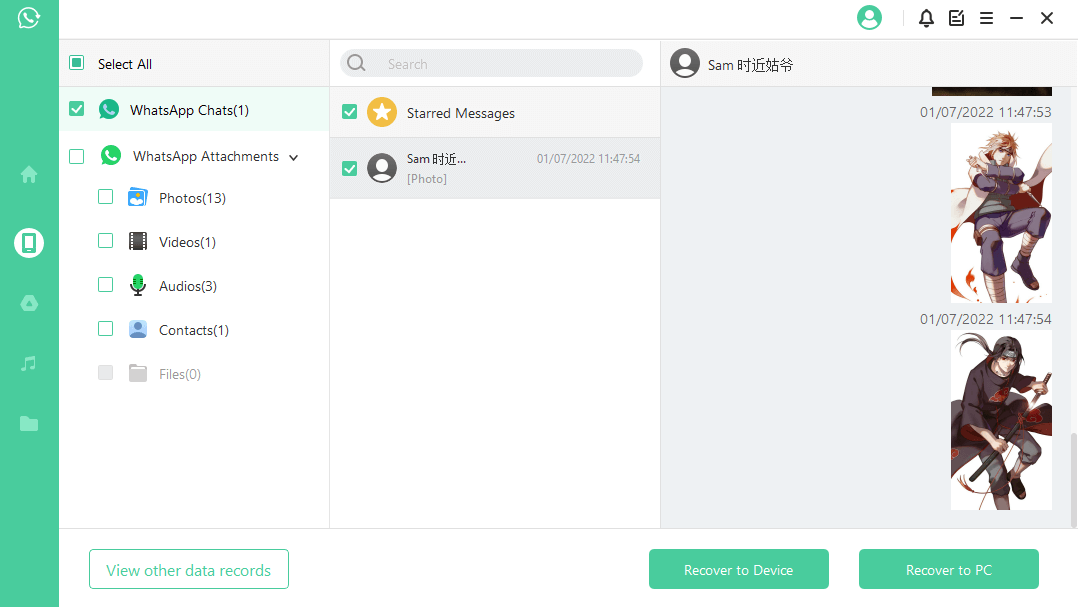 2 - Restore WhatsApp Chats on iPhone with iCloud Backup
Before this solution to what happens if I skip WhatsApp restore can take hold, you need to be sure you are signed into the correct Apple ID to access your iCloud. That includes having the same phone number, enough space on your device, and that your iCloud is actually turned on. Once those are checked, try this:
Step 1. Make sure you have signed in your iCloud account and enabled chat backup in Settings> Chats> Chat Backup.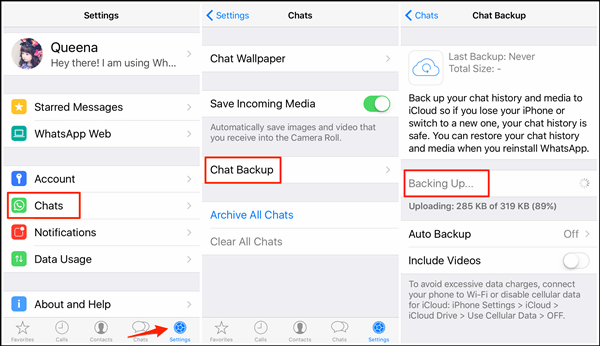 Step 2. Then uninstall your WhatsApp app by deleting it. Go to your Apple Store and download a fresh copy of WhatsApp, then install it.
Step 3. Input your phone number and enter your account information.
Step 4. Click on Restore Chat History when promoted.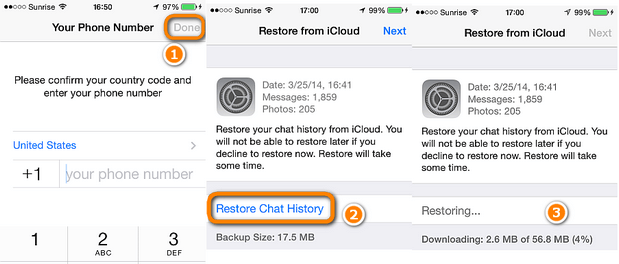 This will get rid of any current messages on your WhatsApp app, so be sure this is what you really want to do first.
3 - Restore Android Google Drive WhatsApp Backup
Like our first option, this method for how to restore WhatsApp messages if I skipping restore requires a little preparation. You need to ensure you are logged into the correct Google account with the appropriate phone number. Your backup file should be on the cloud for this to work.
Step 1. Remove WhatsApp from your Android.
Step 2. Reinstall the app from your Play Store.
Step 3. Enter the correct account information.
Step 4. Choose the RESTORE button when prompted and select your Google Drive backup.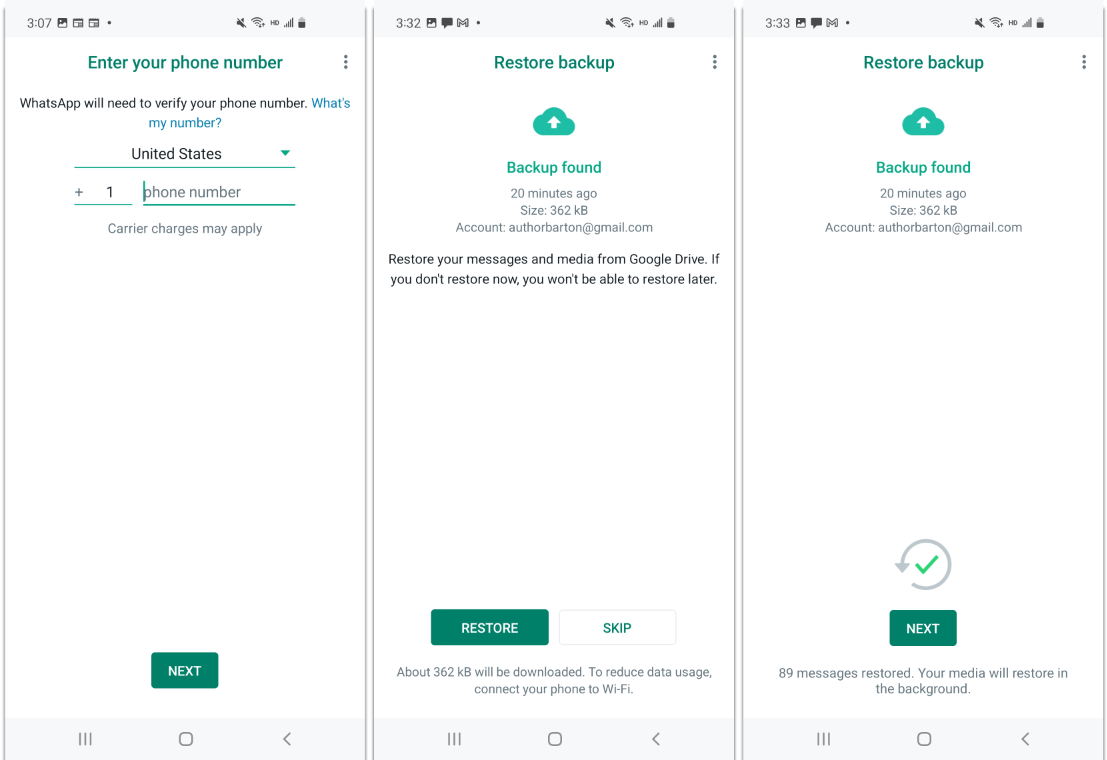 4 - Restore WhatsApp Chats on Android with Less Recent Local Backup
This is probably the most challenging method for restoring your previous WhatsApp data via your Android device. You will need to have created a local backup of your WhatsApp chats onto your Android or SD card. Otherwise, there will be nothing to restore.
Step 1. Open your File Manager. Enter in the location of your local backup:
For internal storage: Device Storage > WhatsApp > Databases.For SD storage: SD Card > WhatsApp > Databases.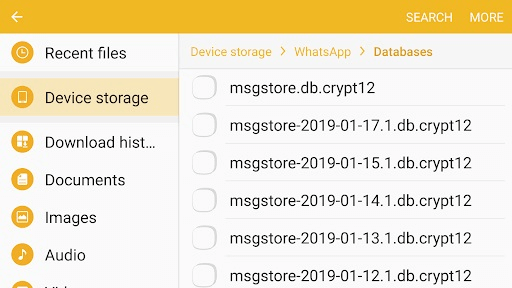 Step 2. You need to rename the msgstore-YYY-MM-DD.1.db.crypt12 to msgstore.db.crypt12. Uninstall WhatsApp and then redownload and install a fresh version.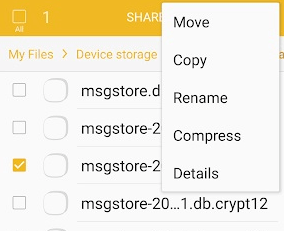 Step 3. Next, reinstall WhatsApp and verify your account login details. Click on Restore and select the backup you have just modified.
The only difference with this method is if the backup is more recent. In that case, you do not need to rename anything. You can skip that step and should have no issues.
Wrapping it Up
When you are worried what happens if I skip restore on WhatsApp, don't worry, we have you covered. All of these methods have their advantages and disadvantages, but the most reliable, safest option is to download a free version of iSeeker for WhatsApp. You will be able to test out how much information you can accurately recover through the preview panel.
When you are satisfied with the high quality and success rate, be sure to upgrade to the premium version to enjoy all of the data recovery options available.
You will never have to worry about your WhatsApp data ever again with iSeeker!