WhatsApp has remained one of the most popular communication applications available in the world. Millions of people send messages every day about their personal lives, careers, school, and relationships. Whenever this data goes missing, it can cause severe repercussions for your life.
That is why understanding WhatsApp data recovery software for Android free is such a helpful idea. We have put together a guide to help you if this data gets corrupted or your Android device gets damaged.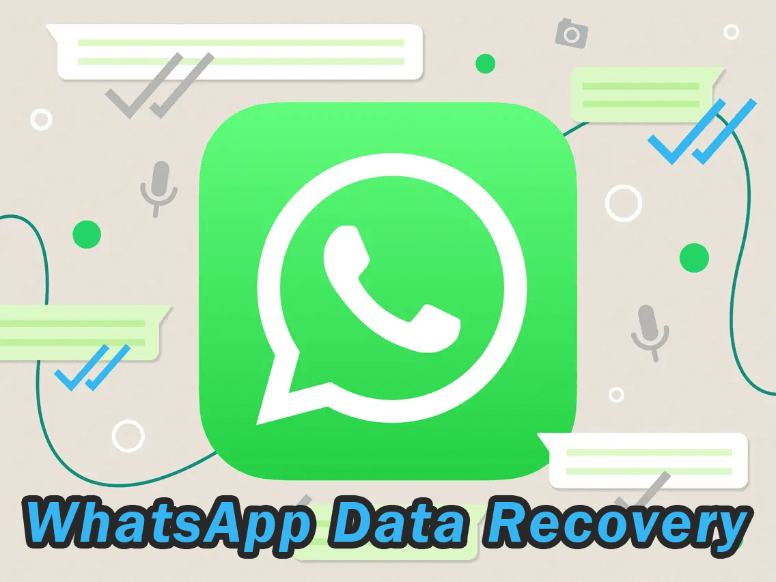 How Can I Restore My WhatsApp Free?
With the proper tool, you can recover WhatsApp messages without backing up on your own. These WhatsApp recover software for Android free download opportunities work efficiently, but to be honest, there is no app that provides free service forever if you do not have a backup.
There are three main methods of free WhatsApp data recovery software for Android:
Restore Backup
If you have already set up your Google Drive to sync with your WhatsApp for backups, then you can quickly restore this valuable information without having to pay any fees or subscription prices.
Advanced Data Recovery Tool
Most of the best software to recover deleted WhatsApp messages Android start as free trials or have a free option before requesting a licensing fee for continued use. Some also have data limits where you can recover up to a specific size of files before needing to pay.
Alternative Tools
You may be able to find some apps available on the Google Play Store that works as free WhatsApp recovery software for Android. Again, these will be free to try or limit how much data you can recover before requesting payment.
However, with a professional data recovery tool like iSeeker (Android), you can quickly scan your device and preview what messages may have been deleted in your WhatsApp messages and attachments for free. This means you will have direct access to the information you need without having to pay a considerable price tag.
Top 3 WhatsApp Data Recovery Software for Android Free
Let's get into more details about each of the methods we discussed so you can recover your critical WhatsApp messages, photos, and other data. Each of these free software to recover deleted WhatsApp messages Android methods do not take a lot of skill. Just follow the instructions, and you should be good to go.
1 - Restore WhatsApp Data from Google Drive
Google Drive is a reliable place to store your WhatsApp data whenever you think you may run across an issue with your account, phone, or WhatsApp app. It does have size limits for how much you can backup at any time, but that is because it is a free service. To get started with this WhatsApp data recover software free option:
Step 1: Completely uninstall the WhatsApp application from your phone, and then reinstall it back.
Step 2: Verify the WhatsApp number is correct after the installation and tap on Next.
Step 3: You will be prompted to restore your WhatsApp data, chats, and message files from a Google Drive. Click on Restore to start this process.
Step 4: Tap on Next once the process is complete, and you should now have access to all your previous data.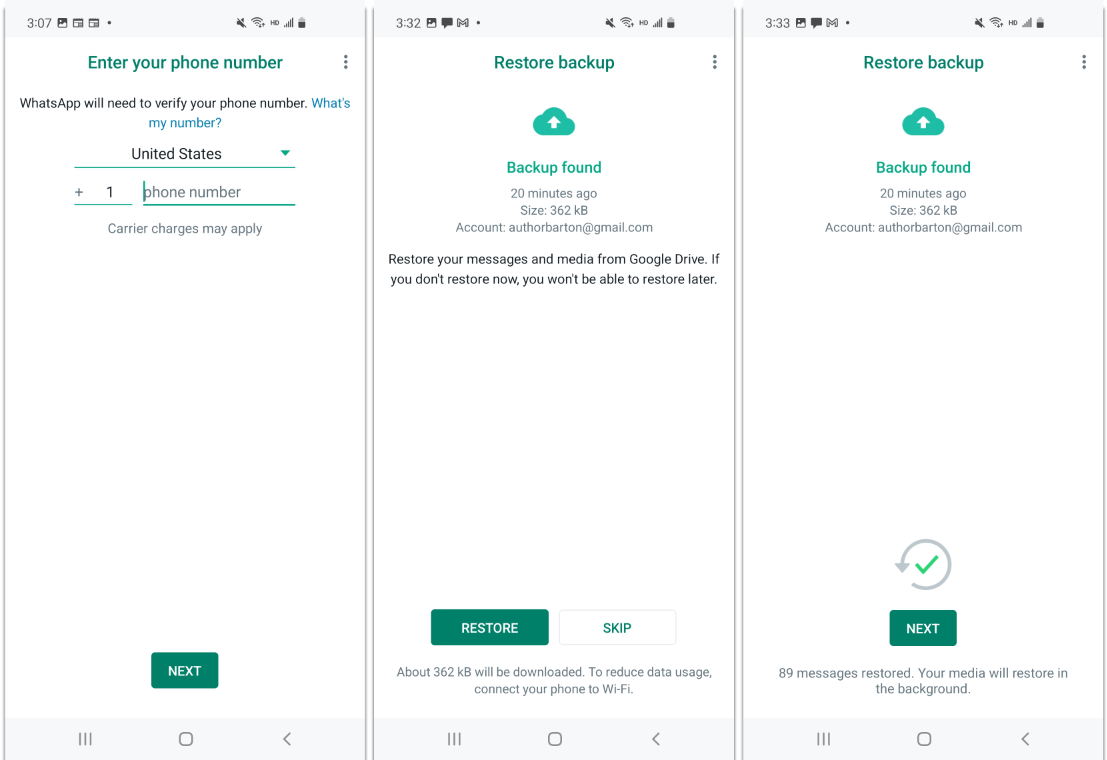 Note:
Keep in mind that you must have already backed up your data before using this method, or else there will be nothing to recover.
This will also overwrite your current data on your Android, so be sure you have saved anything important before starting.
Without a preview pane, you risk losing some data in the transition.
2 - Advanced Data Recovery Tool iSeeker Android
The best possible solution for free Android WhatsApp recovery is to use the powerful software from WooTechy iSeeker (Android). With this application, you can easily and quickly recover data stored on your device or on a local storage area like your PC or cloud service.
iSeeker for Android has a simple user interface that directs you through each step with as little confusion as possible. There is no need to have a backup file already present, and iSeeker (Android) will not overwrite your private data like other tools may do.
Features of iSeeker (Android):
Incredibly easy to use interface with helpful prompts and guidance
Preview all the files you want to recover first before wasting time or space on redundant information
Compatible with a wired range of Android OS versions
To use iSeeker (Android):
Step 1: Download and install the program on your PC. Chose a recovery mode according to your needs.
Step 2: Connect your Android device to your computer via USB. Analyze the data on your device and grant permission for recovery.
Step 3: Preview and recover any messages that may have been lost.
3 - Alternative App from Google Play
You can also use the Google Play Store and download an app for your Android like Data Recover for WhatsApp Recover Chats. This works by reading the information already on your Android or saved in your My Files application.
To use this app:
Step 1: Navigate to the Google Play Store and download the app.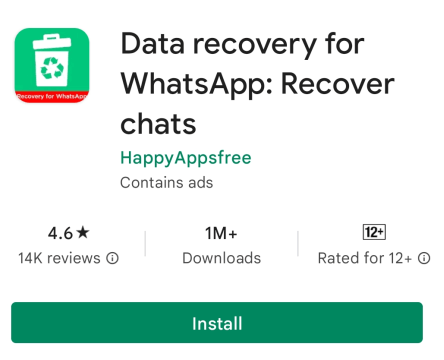 Step 2: Open the app and select the type of files you wish to recover.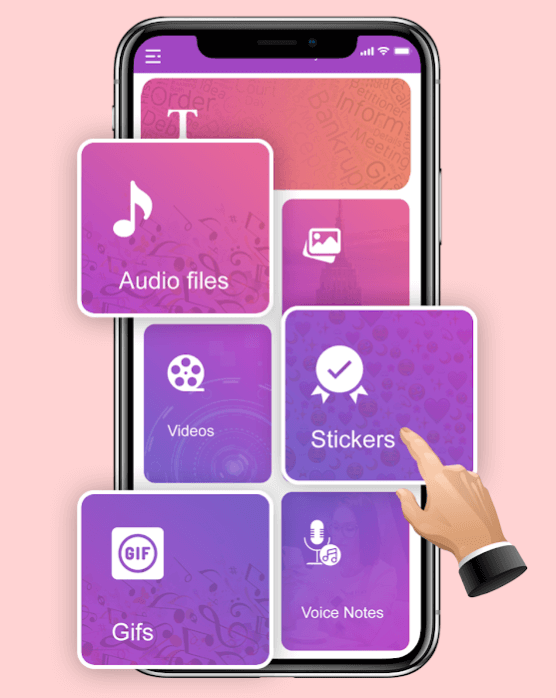 Step 3: Search through the files available and then recover them to your Android device.
The problem with this method is that this WhatsApp data recovery free software for Android isn't always reliable. It only has a 4.3 out of 5 on the app store, and most of the complaints are because of a poor success record. You risk overwriting files and exposing your private data through an application that may not have the best security settings.
Conclusion
When you are looking for a reliable free Android WhatsApp recovery, you should work with a reputable method. If you have been keeping routine backups of your WhatsApp through Google Drive, then use that method.
Otherwise, you are far better off sticking to iSeeker (Android). You will not risk overwriting data, and the easy-to-use application doesn't require a pre-made backup like other WhatsApp data recovery software for Android free options. Simply visit the iSeeker (Android) website and download the tool to get started viewing your recovered files for free.