WhatsApp was founded in 2009, and initially, it was not messaging app. However, after Apple introduced the Push functionality, the developers of WhatsApp also developed the app accordingly. In 2014, WhatsApp was acquired by Facebook, and now it is such a popular app that most people use it for exchanging important data. Many official documents are shared; sometimes, even your personal chats are too important to lose. We lose the data by deleting files by mistake, or sometimes the software in our phone crashes. Generally, WhatsApp has a system of backing up the data automatically, but still, the data seems to be lost from our device. Don't despair because there is always a solution to all the problems.
In this article, I will try to cover all possible methods on WhatsApp Restore from Local Backup and you can retrieve it without much hassle.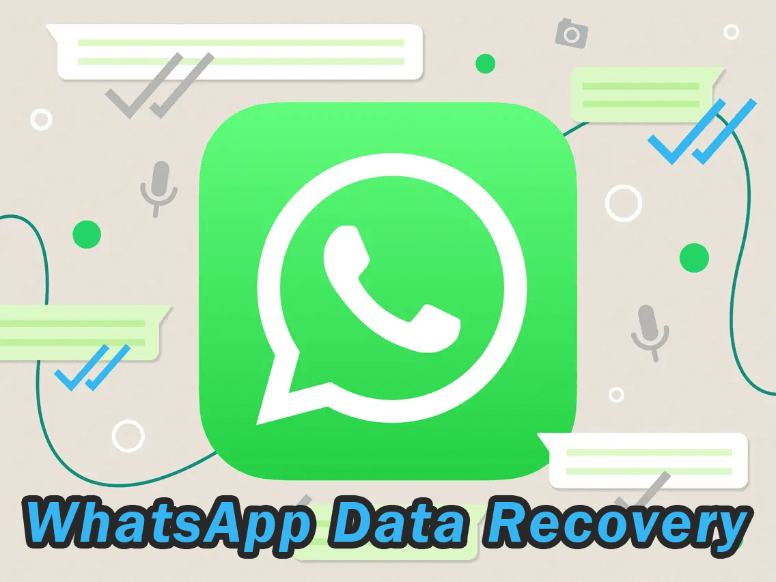 Where Does Local WhatsApp Backup Go?
As a consumer, our dependency on WhatsApp is greater than ever. Due to technological advancements, we generally find ways around accidents like deleting data. Keeping this in mind, WhatsApp has a storage backup plan by default.
At 2 a.m. every morning, the app saves the data as an encrypted file in the phone's local storage. So, if you lose the data, you can access the encrypted file by tapping the following folders:
Open root folder

Search for the WhatsApp folder, and then Database
Note that you can not read or preview these contents on your phone due to the encryption, if you want to decrypt, use iSeeker for WhatsApp to read your chats history and retrieve them.
This is only possible when you have lost the data due to deletion and make sure the auto backup is still existing.
Restore WhatsApp Local Backup by Reinstalling
The first and easiest way of recovering your WhatsApp data is through your local backup. This local backup is saved in your phone's internal storage. It uses the internet for texting, audio, and video options and data might get deleted accidently. As discussed earlier, WhatsApp stores the data by default at 2 a.m. every morning. Here is how you can access the data easily in 4 simple steps:
For this, you will have to download a file manager app.

Navigate to your local storage through the manager app like this: Device storage/SDcard > WhatsApp > Databases.

Next, you need to rename the backup file you want to restore from:

msgstore-YYYY-MM-DD.1.db.crypt12 to msgstore.db.crypt12.

Be careful and do not change the crypt file number.
The last step is easy. First, uninstall the WhatsApp app, reinstall it, and tap Restore.
Restore WhatsApp Local Backup Without Uninstalling with iSeeker
Normally, we have to reinstall our WhatsApp and make the software scan the local database or Google backup before successful login. However, it might result in losing your existing chats and files or glitch when restoring. In these cases, we have to use a third-party software to help, and iSeeker WhatsApp Recovery is a reliable option.
The main functionality of iSeeker is to recover any data from your Android and/or iOS device. iSeeker for WhatsApp is a sub-software you and download separately. Here is a guide on how to retrieve your data in a hassle-free manner.
Key Features of iSeeker Android WhatsApp Recovery
75.000.000+
Downloads
Restores WhatsApp chats, audios, photos, videos and files in a few clicks.

Supports iOS and Android, including the latest iOS 16 and Android 13.

Allows users to preview chats & attachments, and selectively recover them.

Guarantees high success rate thanks to its advanced technolgy.

100% secure that only you can access the data.
WhatsApp Restore from Local Backup Guide [Easy]
Step 1: Install and launch iSeeker WhatsApp Recovery on your computer and choose Device Storage.
(If you are running iSeeker for Android, click the Recover WhatsApp Data option and it will automactically download the build-in feature WhatsApp Recovery.)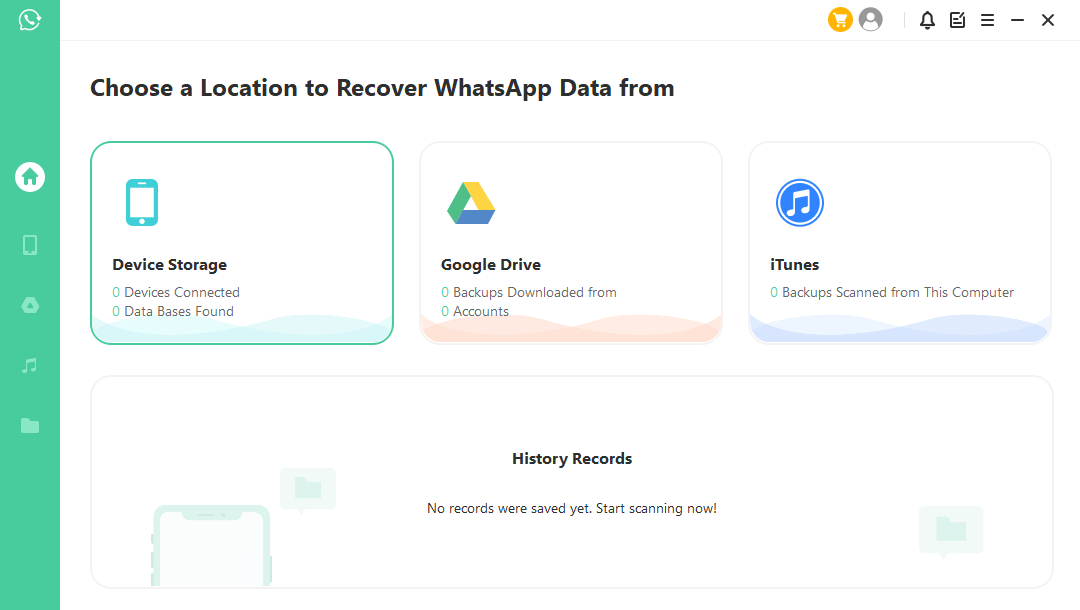 Step 2: Next, connect the phone to computer with a USB cable. Grant iSeeker the requested permissions, then enter the Phone number and verify when prompted.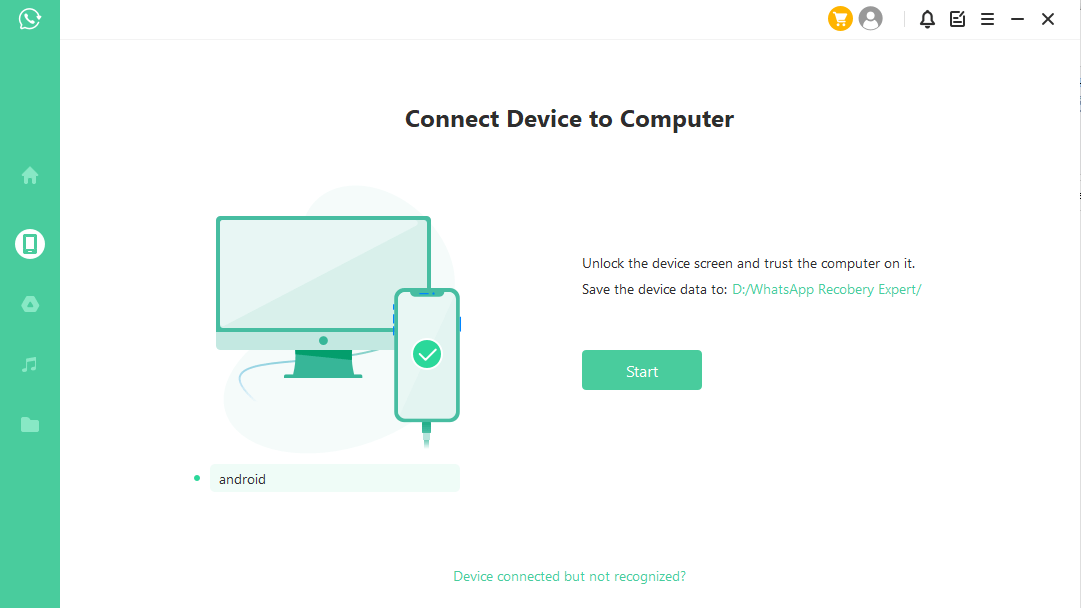 Step 3: Wait for iSeeker to finish processing the files. Then, you can preview and search for your desired data! Simply click on Recover to Decvice/PC to complete the whole process.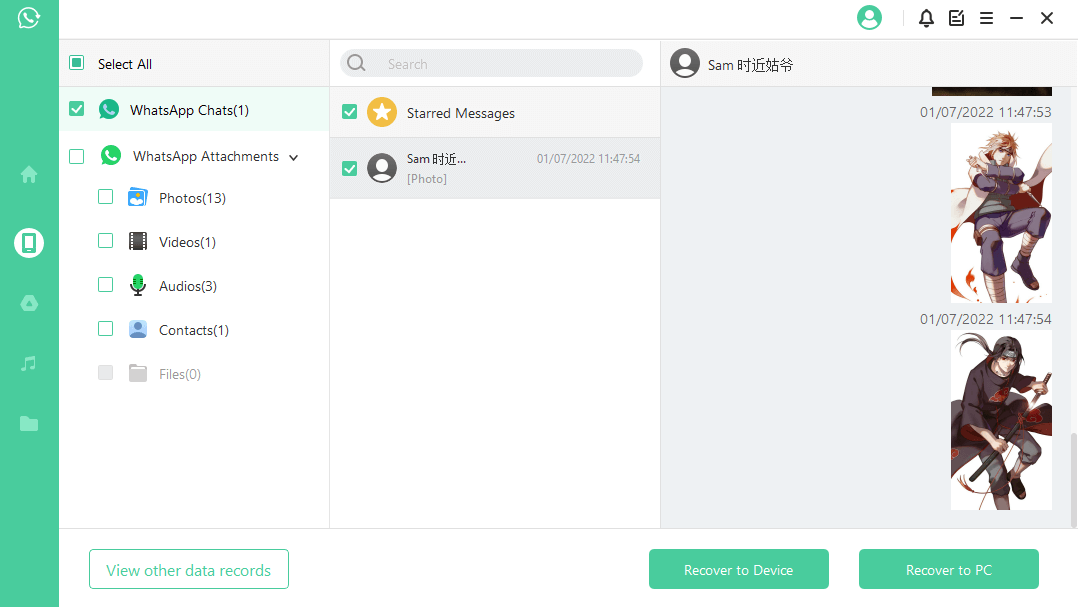 If you want to preview and read your backups stored in Google Drive or iTunes for free, check the full iSeeker for WhatsApp guide.
Alternative Method to Achieve WhatsApp Restore from Local Backup
There are various alternative methods, the most common being retrieving data. One of them is retrieving it through Mobile Trans. It is a multipurpose software for transfering data from various sources, including WhatsApp. Here is how you can do it.
Download Mobile Trans, and select the "Backup & Restore" section. Tap "App Backup & Restore".
Connect your Android phone or iPhone with a computer to upload all the attachments and WhatsApp messages. Choose a backup to restore the phone.
For iPhones, the backup starts automatically, but for Android Phones, you need to press the "Start" button. Follow the procedure as shown below in the image.
Now you can restore your data to your Android device like below:
Once the backup is completed, the following window will be displayed; meanwhile, keep your phone connected to the computer.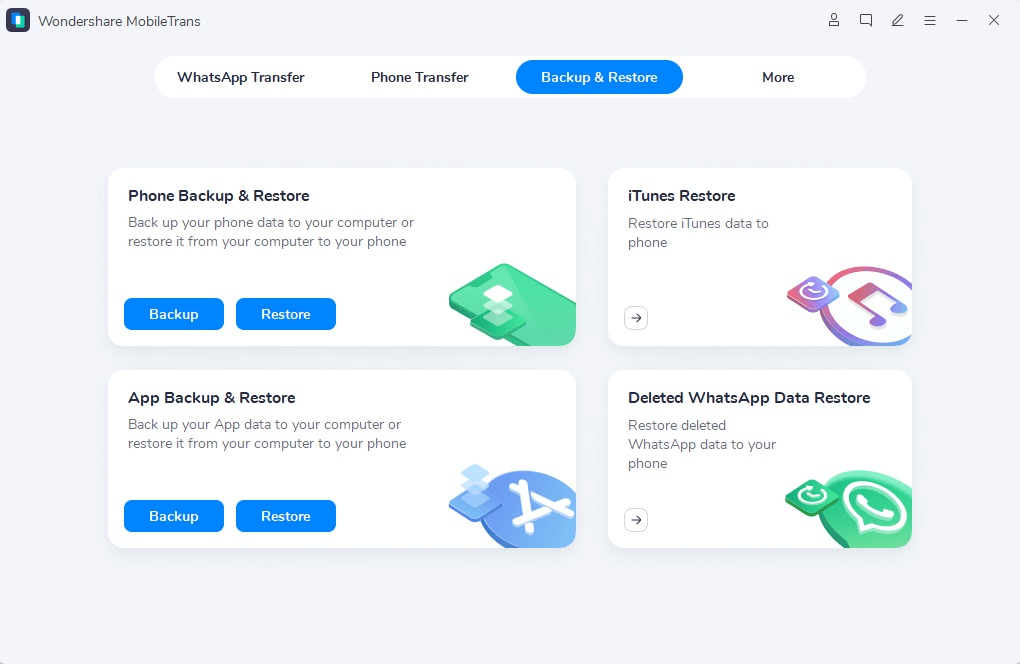 Note: The steps are complicated than iSeeker, check the full guide here.
To use different features you have to purchase different plans.
Conclusion
The loss of data can cause great distress but do not worry; there are many ways to recover your data. I have explained the most common ways in the article above, but there are even more, depending upon the scenario. Stay tuned to our website for more ways. WhatsApp has reduced distances because of the video chatting feature, and you can remain in touch with your near and dear ones no matter how far away you are. People can share memories and spread joy around because of these cheap messaging features. All you need is to save your data from deletion. If it does by accident, you can still recover it by following the procedures above and make sure to give the best solution iSeeker WhatsApp Recovery a try!