You got a new phone and you need to access an extremely important conversation on your old WhatsApp number but WhatsApp restore not working? You tried basic troubleshooting to get your chat backup, but it just wouldn't work. What can you do about it?
Unfortunately, this is a common issue that a lot of people are experiencing lately. But the good news is that there are a couple of solutions you can try.
First, let's take a look at some of the reasons why WhatsApp restore might not be working for you. Moreover, we will help you recover your Whatsapp data even if you don't have any backups.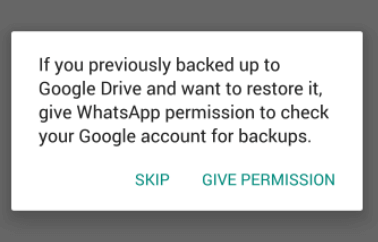 Common Reasons for WhatsApp Restore Not Working
WhatsApp is a practical messaging app with several usages to its billion users, but it is not without its faults. One of the most common complaints is that WhatsApp is not backing up to Google drive or that its restore isn't working.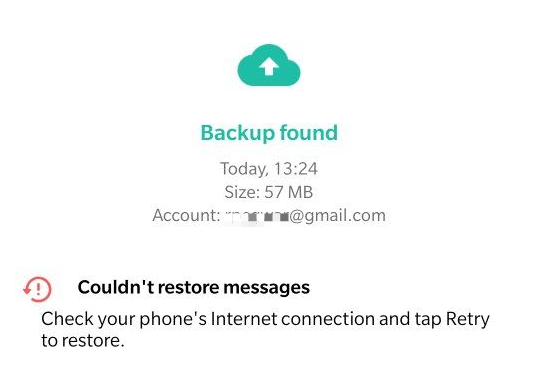 Here are some of the common reasons why this might be happening to you.
You're Trying to Restore to a Different Device or you're not using the same phone number. If you're trying to restore your WhatsApp backup to a new device, it's not going to work. WhatsApp can only be restored on the same device or to the same phone number it was backed up from. You'll need to set up WhatsApp again from scratch on your new device.
Outdated WhatsApp Version. Using an outdated version of WhatsApp might also be a reason why your WhatsApp backup restores not working. Check if you're using the latest version by going to the Play Store or App Store and look for updates.
Incorrect Google Account. When you first set up WhatsApp, you're asked to sign into your Google account. If you're signing into a different Google account rather than the one you used to backup WhatsApp, then it might fail as well.
Corrupted Backup File. In some cases, the backup file might be deleted or corrupted beyond repair. This may happen due to a power outage during the backup process or an interrupted connection.
Not Enough Storage Space. This means there's not enough space on your device to restore the backup. This is probably because the backup file is too large or your device's storage is full.
Incompatible Android Version. If you're trying to restore your WhatsApp backup to an Android device that is not compatible with the version of WhatsApp you're using, it will not work. For example, if you're using WhatsApp 2.18.334 and you're trying to restore it to an Android device running 4.1, it will not work because WhatsApp requires Android 4.4 or higher.
Now that we know some of the reasons why WhatsApp restore might not be working, let's take a look at some solutions on how to fix it.
How to Resolve when Whatsapp is Not Backing up to Google Drive?
WhatsApp has been having some trouble with its backup system as of late. A lot of users have complained about this. But don't worry, we've got a few tips and tricks to help you out. Here are some fixes for Android users:
1. Check your Google Drive Settings
The first and most basic fix is to open the Google Drive app on your device and check if WhatsApp is listed under "Backups."
If it isn't, tap the menu button in the top-left corner and select "Settings." Then, look for "WhatsApp" under "Apps with backup," and make sure it's turned on.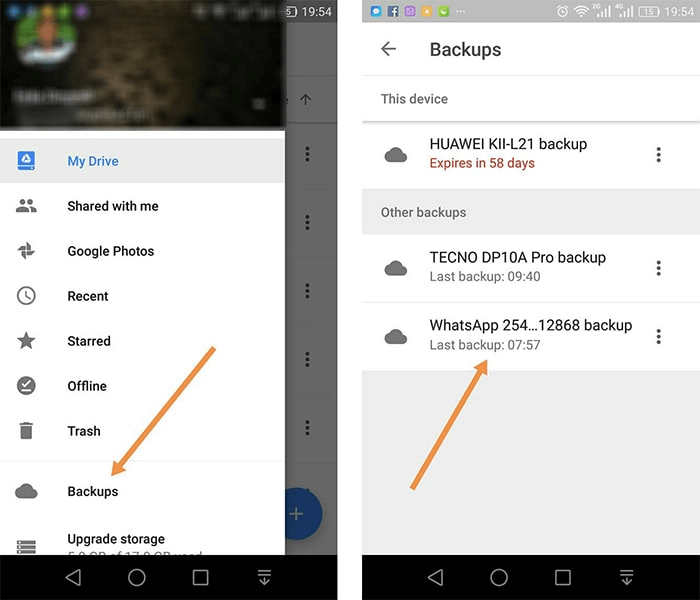 2. Connect to a Strong Wi-Fi Connection
Make sure you're connected to a strong and stable Wi-Fi connection before you try to figure out why the WhatsApp chat backup not working. A weak or unstable connection might cause the backup process to fail.

3. Free up Some Space on your Device
If your device is running low on storage, it might not be able to create a backup file. So, try freeing up some space by deleting unwanted files and apps from your device.
Make sure that you don't just delete it from your "Downloads" folder. Check other folders as well, such as "Documents" and "Images."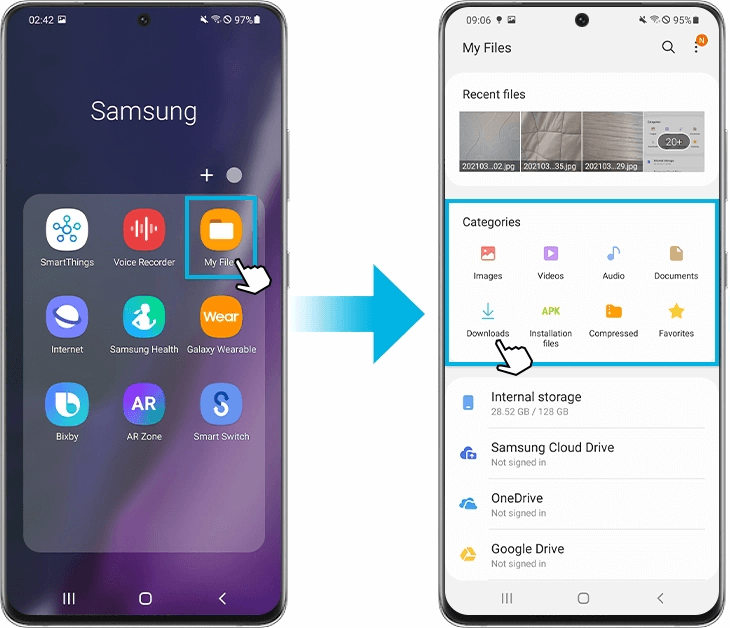 4. Check for App Updates
To check for updates, go to the Play Store or App Store and look for WhatsApp updates. If there's an update available, install it and try backing up WhatsApp again.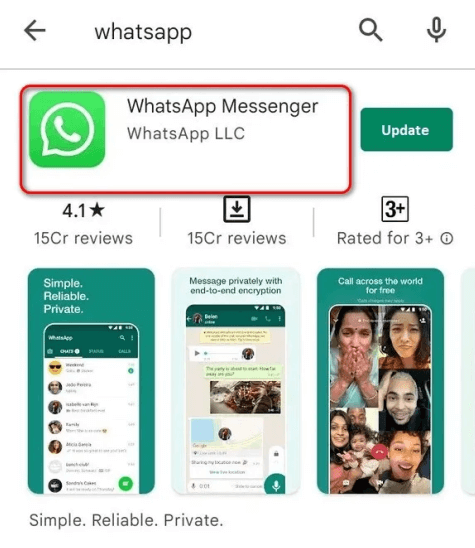 5. Clear WhatsApp Data
If Whatsapp chat restore not working nevertheless, you can try clearing the data for WhatsApp and then set it up again from scratch.
To do this, go to "Settings" > "Apps" > "WhatsApp" and tap "Clear data ."
Keep in mind that this will delete all your WhatsApp data, so make sure you backup everything before you do this.
Last Resort: Recover the WhatsApp Data without Uninstalling
Several fixes and a decade after, WhatsApp local backup not working still. You've done the basic steps and now you're lost. Don't give up just yet. With the help of a WhatsApp recovery tool, you can get back WhatsApp data without uninstalling.
There are actually many data recovery tools available on the market, but we recommend using iSeeker WhatsApp Recovery. (Compatible with all the iOS and Android devices) It's a professional and easy-to-use recovery tool that can recover deleted WhatsApp messages, photos, videos, and attachments from devices, Google Drive backup, or iTunes backup.
Key Features of iSeeker Android WhatsApp Recovery
75.000.000+
Downloads
Restores WhatsApp chats, audios, photos, videos and files in a few clicks.

Supports iOS and Android, including the latest iOS 16 and Android 12.

Allows users to preview chats & attachments, and selectively recover them.

Guarantees high success rate thanks to its advanced technolgy.

100% secure that only you can access the data.
Here's how to use it:
First, download and install iSeeker on your computer. Then, launch the program and select the mode from which you want to recover your WhatsApp data.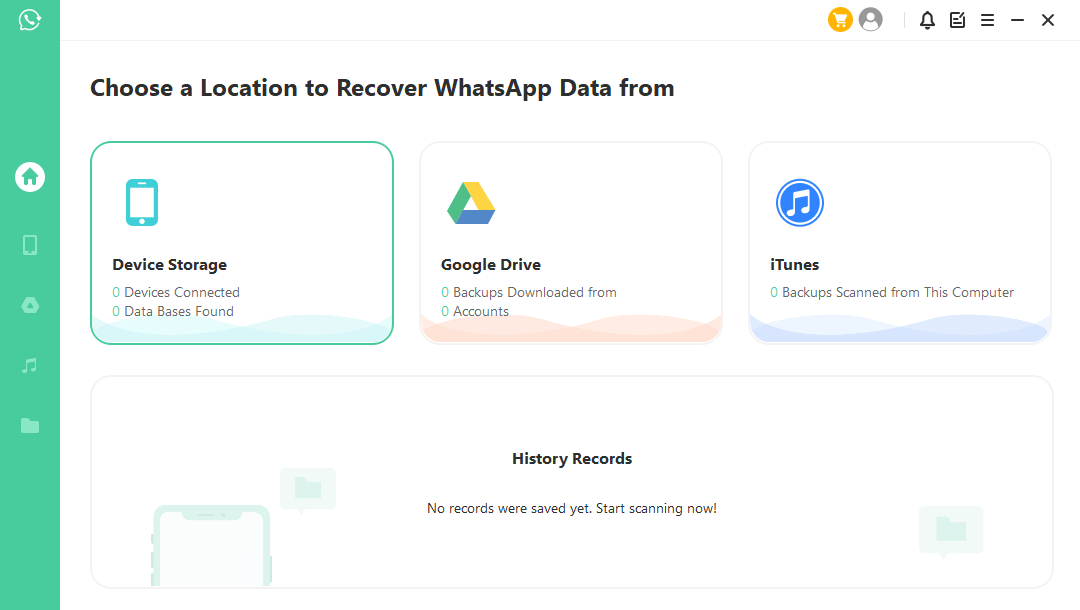 Click on Start, and then iSeeker Android will start scanning your device for lost WhatsApp messages & attachments. Once the scan is complete, all found WhatsApp will be listed in the interface.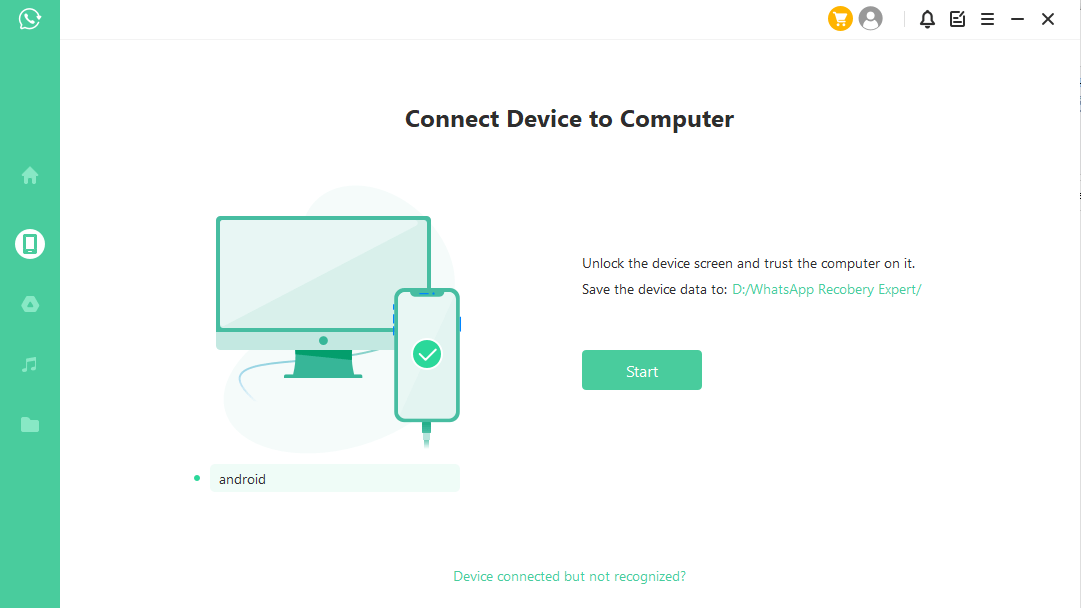 Preview the messages and recover the data. You can select which device where you want to recover the lost WhatsApp messages.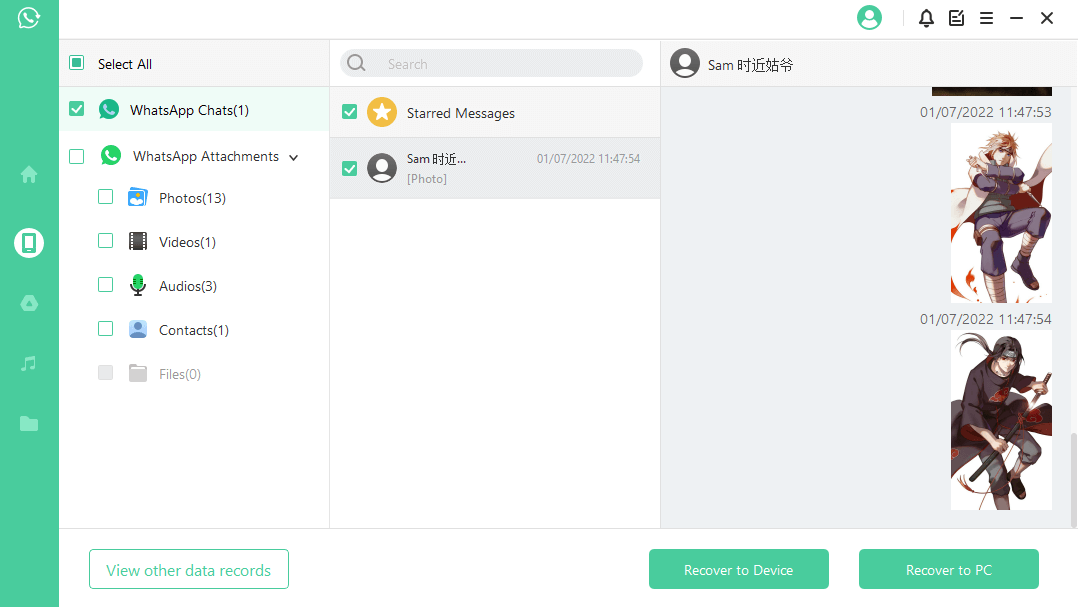 For more details about the User Guide to WooTechy iSeeker, click here.
That's it! With just a few clicks, you've successfully recovered your lost WhatsApp messages without uninstalling.
If you want to recover other permanently deleted data on your phone, don't miss out iSeeker for Android or iSeeker for iOS.
Parting Words
There you have it! We hope one of the solutions in this article has helped you fix the issue of WhatsApp restore not working or WhatsApp not backing up to Google Drive. In the end, choosing iSeeker for WhatsApp is still the quickest solution and the easiest one to follow. If you have any other questions, feel free to leave a comment below. Also, give it a try right now to see if it is helpful!.